'It really comes from a need, it's about surviving, in a way'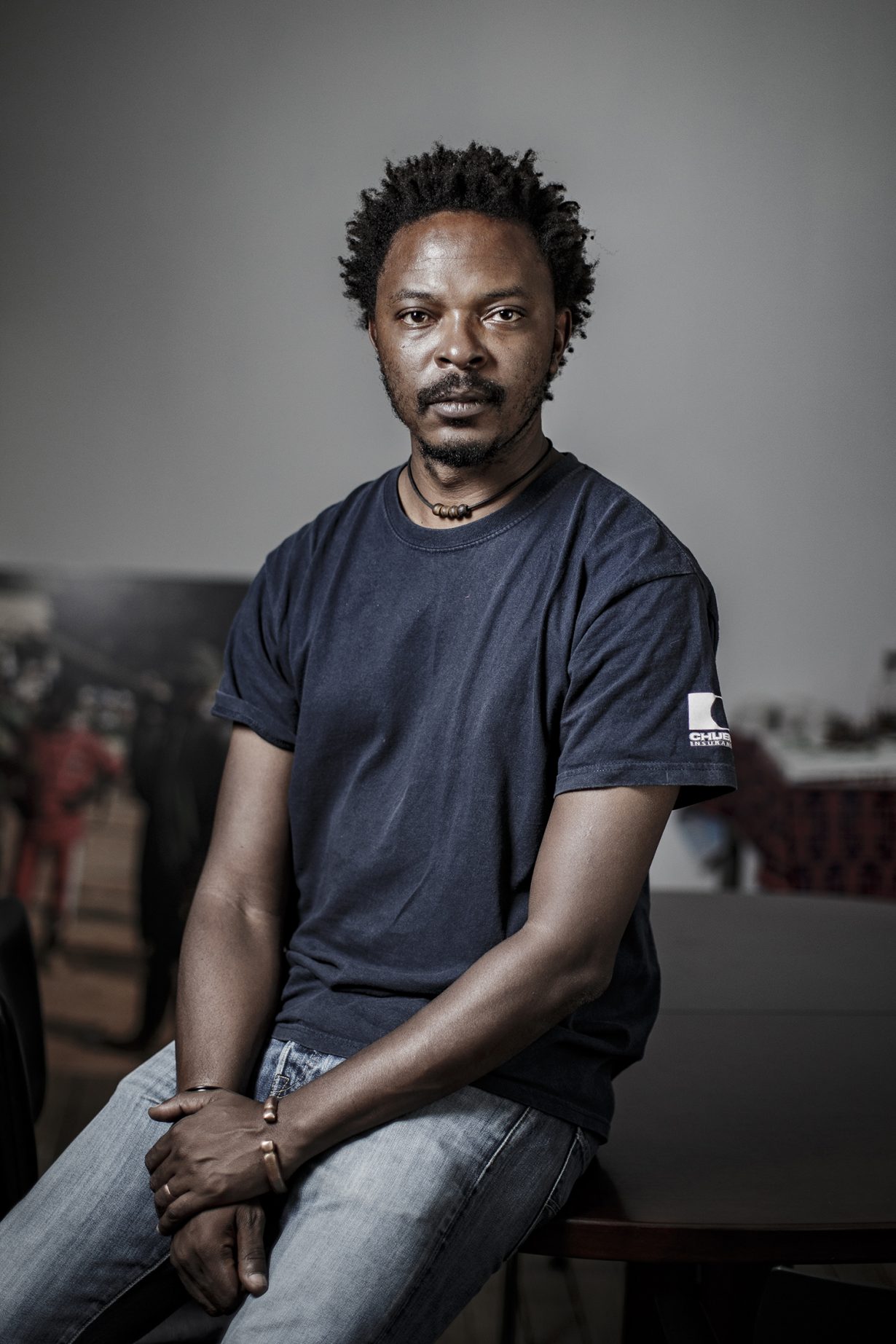 Sammy Baloji is an artist and photographer based between Brussels and Lubumbashi. His work mines the memory and history of the Democratic Republic of Congo through the use of archives that he manipulates to highlight the legacy and ongoing impact of the colonial system. He is a cofounder of the Lubumbashi Biennale, which had its sixth edition in winter 2019. His solo show Kasala: The Slaughterhouse of Dreams or The First Human, Bende's Error at Galerie Imane Farès, Paris, is on view until 6 March 2021.
ArtReview You're from Lubumbashi, a provincial city in the Democratic Republic of the Congo, that since 2008 has been the site of an art biennale you cofounded with other members of the collective Picha. How did this come about and what does it mean to launch such an event in the context of Lubumbashi?
Sammy Baloji It has to do with my childhood experience of growing up in a city that is entirely organised around the industrial reality and exploitation of mining resources. Duringthe 1990s, we went through a political crisis that stopped the economy, all the production, as well as spaces for culture that used to be provided by different foreign organisations. These were the places where we could connect with the world in terms of artistic practice. From 1992 until 2003 we were in a period of wars, crisis, political conflict and ethnic conflict. For me what became really important in this period was to create a space where we could meet each other as artists, nourishing our aspirations, sharing
our experiences.
I graduated from the University of Lubumbashi in 2004 and then started to work as a volunteer at the Institut Français, taking photographs and documenting all the cultural activities that were going on there. And because I had access to materials and a lab in which I could develop my films, I also started to produce my own work.
From there I had the chance to connect with other places in Europe. I had my first exhibition in 2006 in Brussels. A year later it was Paris, where I had an art exhibition as part of a biennial organised by the Musée du Quai Branly. After that I was invited to Bamako in 2007, and that was one of the most exciting experiences for me, because in Brussels, for instance, I was the only African artist exhibiting. In Paris, while there were a lot of other photographers from different continents in the show, they were not present at the exhibition, so I didn't meet any of them. But in Bamako I met all these photographers coming in from Africa, but also from the diaspora. All these people were there trying to connect, and the topics that were addressed in their work were really close to my own reality, to Lubumbashi.
From there, myself and Gulda el Magambo Bin Ali (who was also invited to Bamako) decided to create a biennale in Lubumbashi in order to replicate this kind of closeness. The first edition took place in 2008, and it allowed me to meet photographers from Angola and Mozambique, for example, who I didn't know and had never even heard of. I came to realise that it was a similar experience for them. They were very excited and very open to connect, because we were close in terms of experience, but at the same time geographically far away – travelling in Africa is really expensive, so you rarely get that experience of visiting other countries.
AR How do you maintain an event like this without state support?
SB The context is important here. We are the second province of a big country, separated from Kinshasa, the capital, by 2,000km and accessible only by plane. That means we are really separated from all those people who are in power. In terms of support for the arts, you don't really see it, even in Kinshasa. In the whole country, we have very few museums. The biggest one is in Kinshasa, and then you have the second one in Lubumbashi, maybe one in Kasai. The only place we can show works is at foreign cultural centres, but there are very, very few of these. In terms of commercial galleries in the country, I would say we have probably four or five. This is one of the reasons I was saying that being in a collective is necessary. Otherwise, we can never talk about being artists and share our work. One of the reflections that [writer and curator] Simon Njami had when he came to Lubumbashi was that actually, us as artists, as local artists, we're supposed to be those who take part in the biennales, but it's bizarre that we are also the ones who are creating the space in order to exist. So, it really comes from a need, it's about surviving, in a way. We are really aware of that situation. That's why we're not really expecting any support.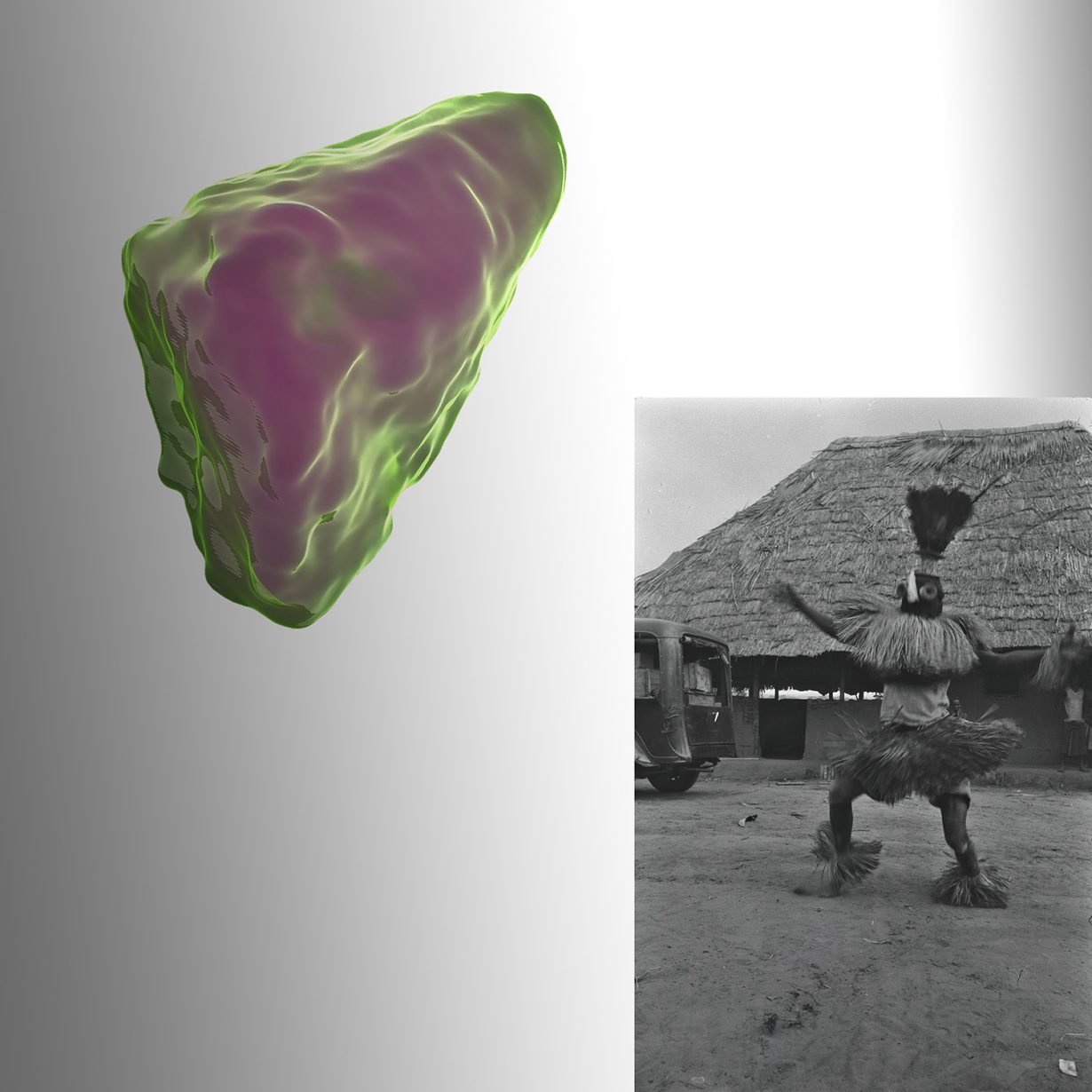 AR For the last edition, you collaborated with ruangrupa, whose practice has very much been about creating a network within Indonesia and beyond. Is this also something that you're seeing happening across the African continent?
SB It's different when you talk about, for example, South Africa, where you have infrastructures and government support. Then you have other countries like Cameroon or Angola, where you have the intention coming from artists and where I know a lot of associations are connecting across Africa. You have, for example, Njelele Art Station, which is in Harare, Zimababwe, or the Savannah Centre for Contemporary Art (SCCA), which is Ibrahim Mahama's space in Tamale, Ghana. We are connecting and collaborating with other initiatives, like the collective Invisible Borders Trans-African Photographers Organization, Lagos Photo Festival, CCA Lagos in Nigeria, Raw Material Company in Dakar, Market Photo Workshop in Johannesburg… And we are all connecting not only to promote, but really in order to exist.
AR I was curious to know how the biennale has been received by the people who live in Lubumbashi.
SB It's not possible to compare it, for example, to the Venice Biennale. It's really about questioning not just the province but the state itself, through all this colonial legacy. What does it mean to have those frontiers that are dividing the same people from both sides of different countries, while having the same local languages, the same separation within an administration, which belongs to the Portuguese, or English, or German, or French? What does it mean to be an artist or to produce art from all this legacy? Those realities are not questioned. We're talking about colonisation, but it's not part of the educational programmes. Most of the time people tend to look at Africa or even Lubumbashi from a northern perspective, but it's also interesting to look at the world from a Lubumbashi perspective. Through all those connections that link different countries and continents from 1885 to now, through the movement of mineral resources and through many other things.
AR A lot of the work being shown, including your own work with colonial archives, seems to engage with this idea of looking back to the past to reframe it and retell it. Do you think of the biennale as a space to generate those new stories and histories?
SB It's quite a complex question, one that I have been going through since I started to work on colonial memory and colonial archives. It wasn't an intention, but when I went to visit a mining company, I came across those archives without a lot of context. And I realised that this history is something that I've never learned at school. It was hidden behind a social amnesia. I was trying to understand where it came from and why the story hasn't been told. But I don't think that I'm looking back in my work. When you use archives, you are, in a way, rereading a story. You are reading it from the perspective that you have now, so it's all about the present in a way.
At the same time, it uncovers the experience of those who were occupied, but also used in order to produce mineral resources, to produce the economic benefits – the main purpose of the colonial system itself. Those cities were segregated and the autochthones were not allowed to be in the city, they were not part of the city. They were just workers for the city, in a way. They didn't have the same rights, like the Europeans who were there.
I also look at, not the so-called traditional knowledge, but at precolonial organisations, because whenever you have these occupations, you also have a resilience process, you have a reaction or you have an integration of both.
AR A form of syncretism.
SB Yes, which can be a way of surviving or resisting or even just consuming what is coming, what is part of the new context or the new conditions. For me it's interesting to look at it that way too. There are many connections that we can find between Congo and other countries. One of them is, for example, the uranium that was used for the atomic bomb. Or the First World War, for example, and its effect on the relocation of colonies. Germany had colonies in Tanzania, in Rwanda, in Burundi, in Cameroon, but then it all changed when it lost the First World War. Looking at those connections, for me, has to do with the question of what history means and who's allowed to speak about history. History versus stories.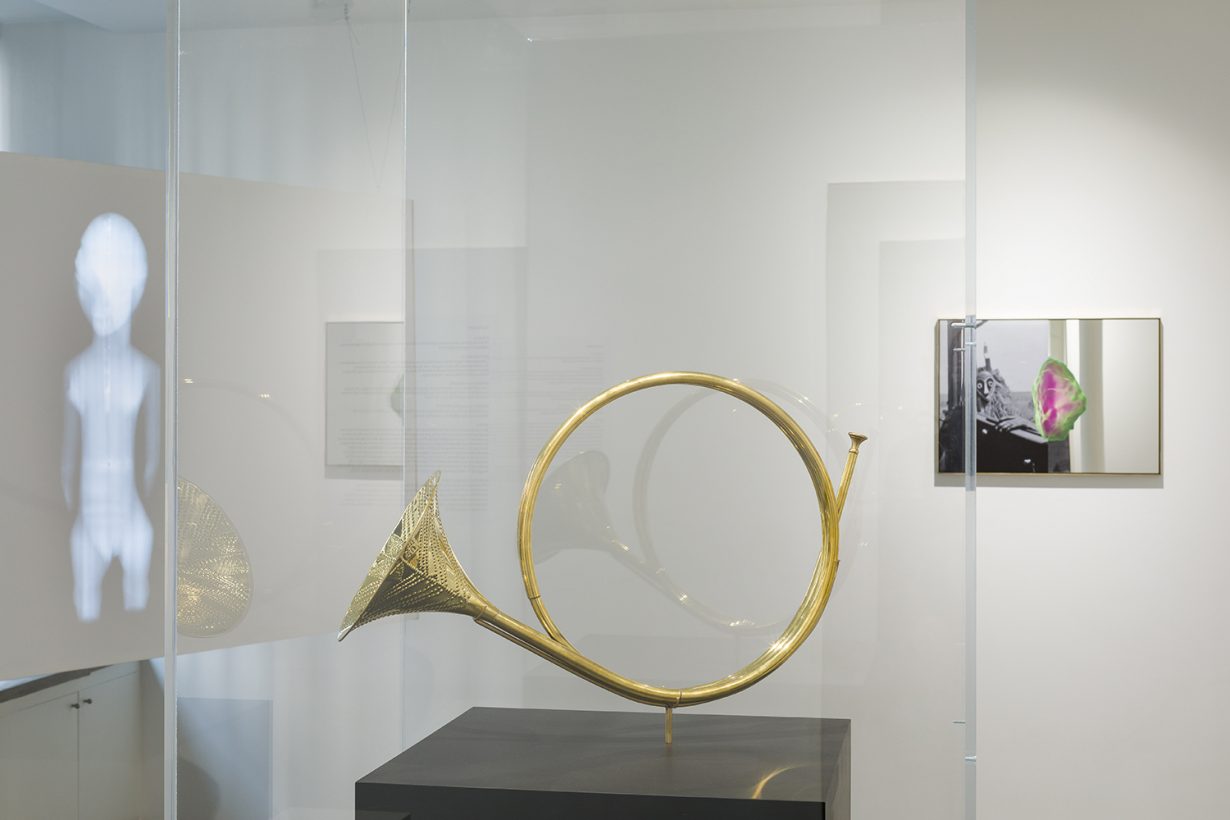 AR Those are two interesting points – how these narratives get made and who are the gatekeepers of those stories. Are you trying in a way to challenge that, with your work and the biennale?
SB Yes, these questions are really connected, as I was saying, with the kind of discussions that can take place in a collective. It's really important because you don't have infrastructures and you don't have support. It's really about having a conversation, a sincere one. Growing thoughts and inspirations and learning from each other, in sharing but also in practising.
AR I was looking at Les Ateliers de la Pensée in Dakar, run by Felwine Sarr and Achille Mbembe, which I thought had that angle of having different fields, very academic, but also artistic inputs, to generate discourse informed by those different perspectives. I think Sarr was positioning it as a process of decolonising the thinking, the discourse. Perhaps that's how you might see the Lubumbashi Biennale – as a form of resistance, of deconstructing certain frameworks and building new ones?
SB Four years after Mobutu's coup d'état in 1965, the first demonstrations by students of the University of Lovanium in Kinshasa took place. These events were violently repressed by the Zairian army, and again in 1971, when another student-organised event took place. For the second time, Mobutu forcibly enlisted students into the army. This was done as a form of punishment and discipline. The university was reformed and the Faculty of Arts and Humanities was relocated to the University of Lubumbashi. This led to the emergence of a new class of intellectuals, thinkers, researchers and poets coming out of Lubumbashi, who addressed critical issues related to society. In this respect, these intellectual productions were born out of social experience.
I myself studied at the Faculty of Letters and Human Sciences. I remain very influenced and inspired by the writings of philosophers such as Valentin Yves Mudimbe, works on the memory of the industrial city produced by researchers such as Johannes Fabian, Bogumil Jewsiewicki, Donatien Dibwe, to name but a few.
The Lubumbashi Biennale is intended to be a space in which intellectual thought or research related to social phenomena can be translated through artistic action into the exhibition space or the public space. So everything that you were saying about Felwine Sarr and Les Ateliers, and this idea of mixing disciplines, I believe this is the only way that Africa can rethink itself.