Walid Raad is among several artists leading fundraisers for Beirut. The Lebanese-born artist – working through the Belgium non-profit Mophradat, at which he is board president – says he will distribute all the money collected to individual Lebanese-based artists and arts organisations affected by last week's devastating explosion.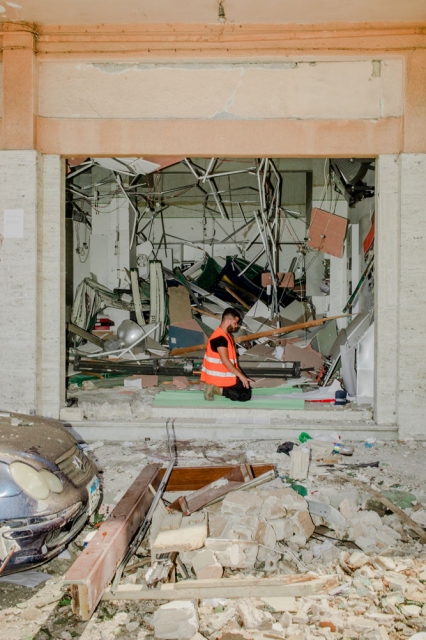 On 4 August, two explosions occurred in Beirut's port. The second, in which it is believed a warehouse of ammonium nitrate ignited, caused at least 220 deaths, 7,000 injuries, billions of dollars in property damage, and left an estimated 300,000 people homeless. Among the arts institutions severely damaged were Ashkal Alwan's Home Workspace, Sursock Museum, the Arab Image Foundation, Marfa Projects, Zoukak, Sfeir-Semler Gallery and Galerie Tanit.
In a statement on the Mophradat website, the organisers of the fundraiser write: 'People are still missing; The dead are being buried; The wounded tended to; Psyches are scarred; Debris is piling up; Shortages abound; And top of our mourning, tears, and fears, we feel anger, defiance, resignation, horror and disgust wrapped into a single continuous consuming emotion.'
'We set up this fund to gather resources for what's to come as we know that our peers, colleagues and friends from all over the world are wanting to contribute. We are reaching out to those who know us already and trust our commitment to distributing the funds in transparent and flexible ways (keeping in mind the collapsing financial and banking system in Lebanon). As usual, we will make choices that can have lasting consequences, while prioritizing those already disadvantaged, and those who influence in a thoughtful manner the community around them.'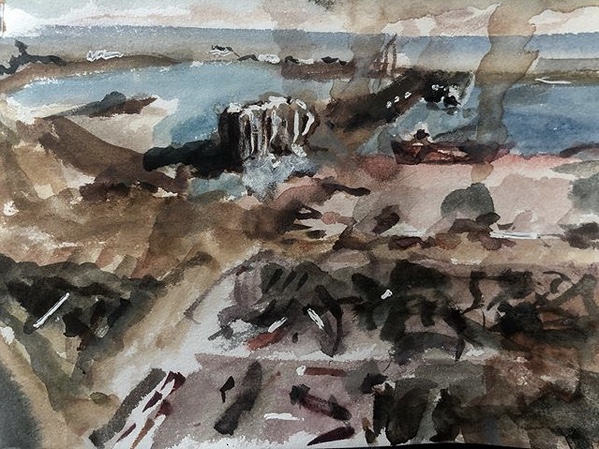 The Arab Fund for Arts and Culture and Culture Resource are also calling for donations to support arts organisations and individual artists in the country. Dubai-based Gulf Photo Plus has organised a fundraising sale of prints, with all proceeds going to the Lebanese Red Cross. For the Love of Beirut brings together a selection of over 60 Lebanese, Middle East and international photographers. The Instagram-based fundraiser Art Relief 4 Beirut is also selling unique and editioned work to aid the Red Cross and Impact Lebanon. Among the works is a print made collaboratively by the collective winners of the 2019 Turner Prize – Lawrence Abu Hamdan, Helen Cammock, Oscar Murillo and Tai Shani – as well as works by Saba Innab, Sophia Al Maria and Younès Rahmoun.