Harlesden High Street gallery in London staged an exhibition-as-discussion in the wake of the Black Lives Matter protests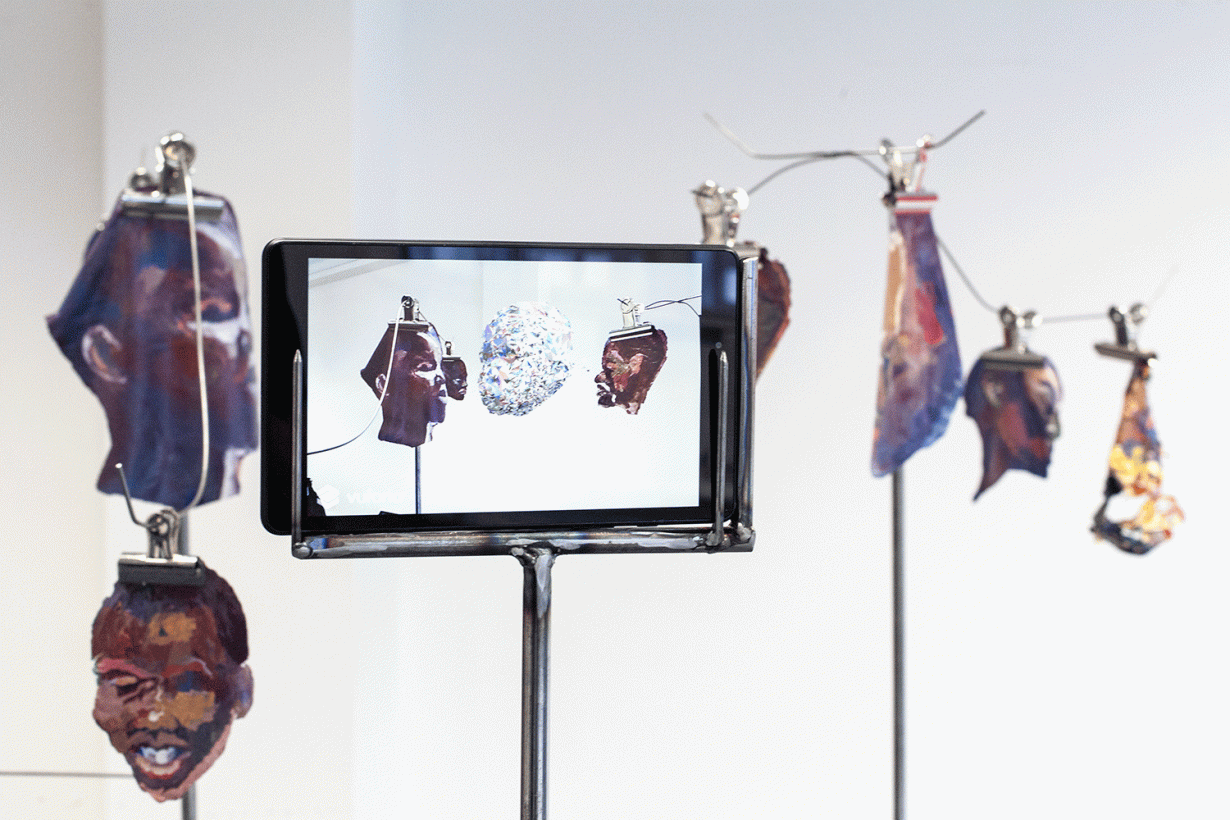 Over the summer, following worldwide Black Lives Matter protests, itinerant gallerist Jonny Tanna (and his gallery Harlesden High Street) assembled a show in a vacant third-floor office space not far from where the Central London demonstrations had assembled. Tanna's idea was to bring together artists of colour to dialogue and reflect, making, as the press notes suggest, an 'exhibition of an ongoing discussion, exploring the engagement of art away from institutional values and frameworks'.
Where do We Go From Here? is loose and informal, staged on office carpet under the glare of strip lighting. The attention to black experience and the social presence of blackness reverberates with a sense of crisis – of visibility most of all – and politics get mixed up with technology: Ibiye Camp's mobile of painted head portraits (Polygons + Peels, all works 2020) – each a skin of paint dangling from a clip – are sensitive studies; a smartphone AR app invokes the ghostly appearance of 3D-polygon 'masks' that 'attach' themselves to the paintings in virtual space. Camp's nearby video, Behind Shirley Research, elaborates the former work's sources in the controversy over how AI vision fails to recognise black faces. Technology imposes on the body differently in Clémentine Bedos's MUCOSA #3, a floor-scattering of QR codes printed as removable skin 'tattoos'. These link to an unpredictable archive of images of white cultural icons and an older colonial racism: Michelle Pfeiffer in PVC Catwoman outfit, a white colonial holding decapitated human heads.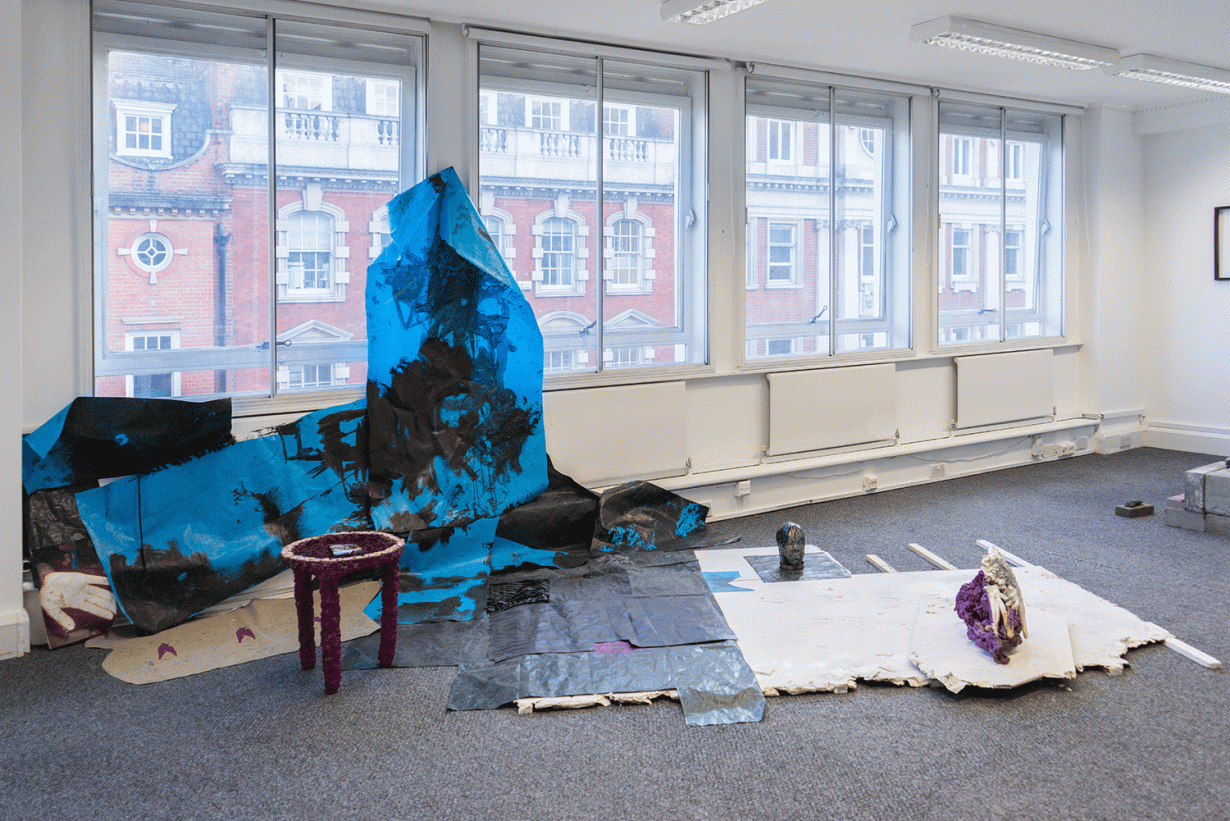 These are pessimistic and accusatory reflections on the enduring presence of white supremacy and the desire to be released from identification – the futility of ideals of 'colour blindness' in the face of surveillance – searches for a way out: Emmanuel Awuni's installation Exodus is a ramshackle platform of tarp and timber, a stage for a group of works that variously hint at mutability and disintegration: a bust of a man, dark paint dripping over it; a conchlike clay sculpture, all indefinable innards; and the tarps, painted like abstractions but perhaps only material for a nomadic shelter. Salvage is also what constitutes Randa Asma Osman's wry, detritus-born sculptures, whose titles hint at displacements and cultural distances (Lost in Translation and The parallels between Brent and Eritrea got me…). Farrah Riley Gray's Together, with its embroidered figures of people styling each other's hair, from which actual hair extensions unravel, by contrast offers the only image of secure sociability and intimacy. Where do we go from here? It really depends on who we mean by 'we'.
Harlesden Safari Shop Vol 1: Where Do We Go From Here?, Harlesden High Street, London, 25 July – 10 October 2020