Featuring Zehra Doğan's art of feminist protest; Shahzia Sikander and Julie Mehretu's queer optic; Ayman Zedani and the future of the Gulf; Zarina and the meaning of home; a steamy encounter with teamLab; and much more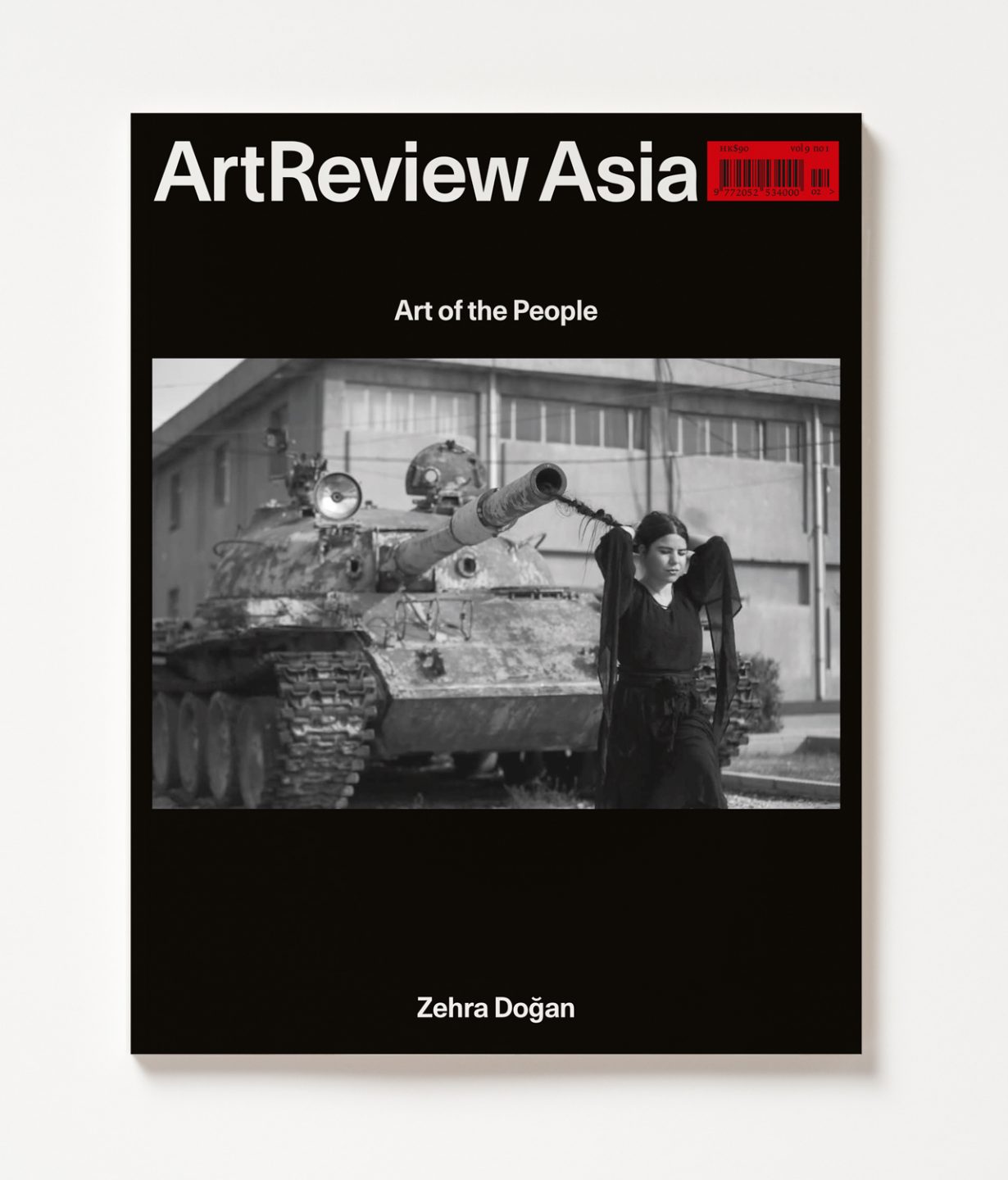 In ArtReview Asia's summer issue: Sarah Jilani profiles Kurdish activist, artist and journalist Zehra Doğan, who in 2017 was jailed for almost three years for her work as a reporter for JİNHA, the all-women news agency she had founded. During her time in prison, she produced artworks and a novel that were smuggled out disguised as dirty laundry. Doğan's work hones in on the experiences of oppressed Kurdish women, her visual language inspired by both Mesopotamian myth and contemporary feminist protest. "In sexist discourses, the earth is personified as a woman's body, becoming, like a woman's body, something to be possessed. I draw and paint women who oppose this fate," Doğan observes.
Gayatri Gopinath looks at how the work of Shahzia Sikander and Julie Mehretu are queering and recasting conventional notions of art. Major exhibitions of both artists in New York City this summer – a survey of Sikander's early work, from 1987 to 2003, at the Morgan Library & Museum, and an expansive midcareer retrospective of Mehretu's work, from 1996 to 2019, at the Whitney Museum of American Art – allow for an opportunity to assess the works of each of these artists in relation to one another. 'The works of both Sikander and Mehretu instantiate a queer optic,' writes Gopinath. 'One that disorganises the ways of seeing and knowing that are the inheritance of colonial modernity.'
Also in the issue…
Ayman Zedani's multidisciplinary work takes on the task of reimagining the Gulf as a site of natural collaboration rather than natural extraction. Rahel Aima explores Zedani's experiments and investigations into 'material philosophies' that seek to redefine the relationships between human and nonhuman, and organic and inorganic. And in the face of widespread anti-Asian prejudice in the West, ArtReview Asia turns to the work of filmmaker Richard Fung, and artists Hamishi Farah and Arahmaiani to discover how these artists have responded to its different incarnations, each in their own way.
Plus…
Max Crosbie-Jones talks to Thai curator Abhijan Toto about forthcoming projects inspired by philosopher James C. Scott's concept of Zomia, a transnational zone that stretches across the highlands of Asia and serves as a metaphor for self-organised apartness. And Deepa Bhasthi contemplates the meaning of home via the work of Zarina. Plus reviews, including Patrick J. Reed on racial confrontation in the paintings of Ben Sakoguchi; Thu-Huong Ha visits teamLab's latest and wacky sauna-meets-art experience; Paul Han's review of the 13th Shanghai Biennale; and Naomi Riddle on New Australian Art.
***Click here to subscribe***