Slime Engine rewires the exhibition; Pio Abad awakens the spectres of history; Shen Xin explores homelands and statelessness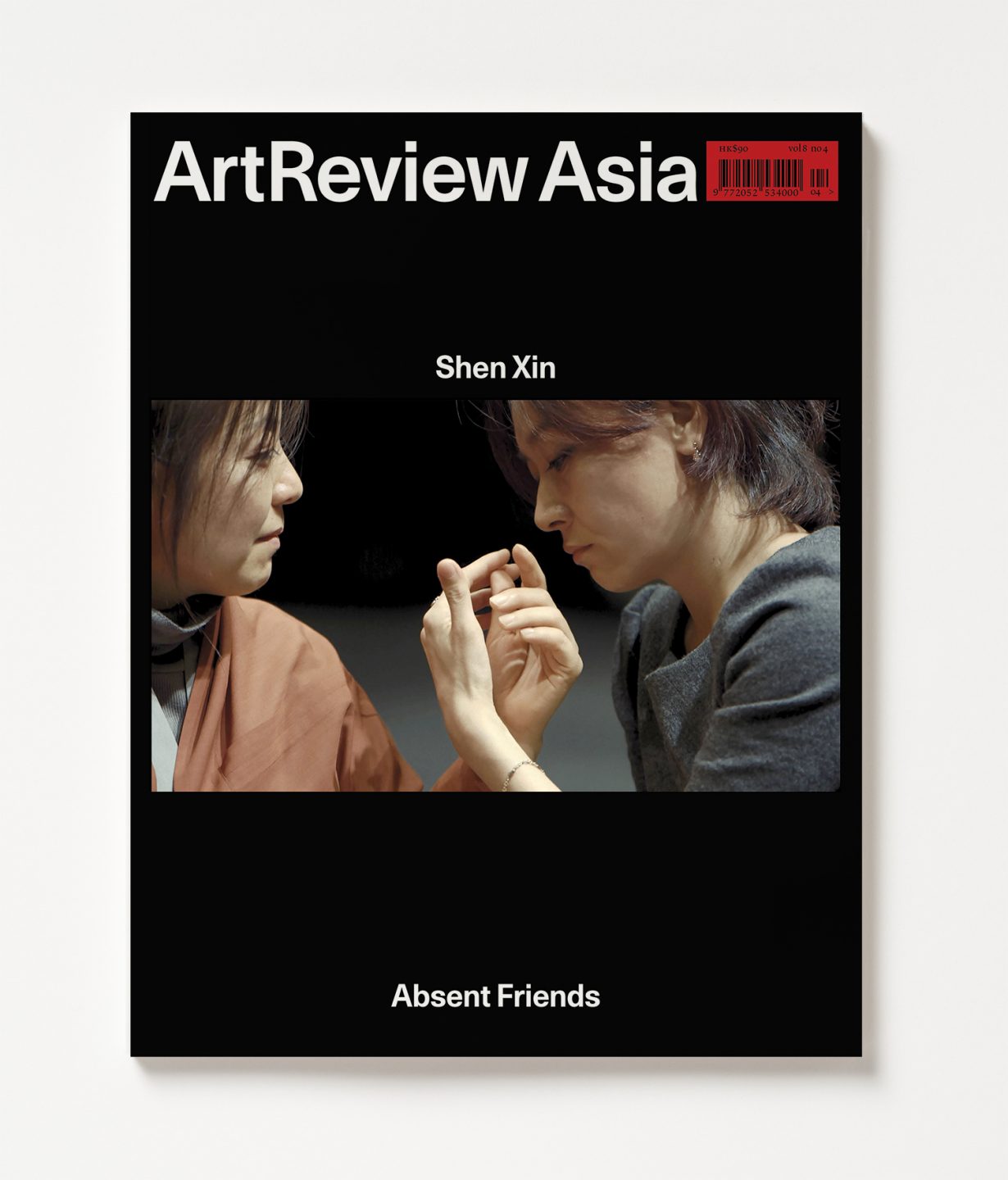 The Winter issue of ArtReview Asia is an invitation to take a step back and extricate ourselves from the insistent present. In some ways, with travel diminished and distancing an ever-present demand, the world right now can seem all too immediate. So, take a deep breath and look to bigger pictures.
One way is to consider the present through the lens of history. Deepa Bhasthi looks at how the history of Tipu Sultan, the eighteenth-century ruler of Mysore, and to some a national hero for his efforts to resist British colonialism, is being rewritten and erased to support the political ambitions of those ruling India in the present. 'Removing uncomfortable chapters from textbooks is only knee-jerk tokenism,' writes Bhasthi, 'not a blueprint for acknowledging, understanding and perhaps even healing.' Equally insistent on the importance of memory is the work of Manila-born Pio Abad, which aims 'to awaken spectres of greed, neocolonialism and neoliberal negligence' in Philippines history.
As the past effects the present, so the present affects the past. As the sands shift it's sometimes hard to know where you stand. Which is also why we look to the work of China-born Shen Xin and Australian-Chinese Lindy Lee. In their complex, layered video installations, Shen places the viewer as both witness and participant in conversations about homelands and statelessness in East Asia. Lee, meanwhile, channels her position as an outsider to both her Chinese and Australian heritages as a generative force, deployed in striking largescale installations and sculptures.
Also in the issue
If history and heritage don't do the trick, then fiction can be a good place to turn to. A new commission by New Delhi-based artist and photographer Sohrab Hura plays with our ability to turn images into narratives, combining text and photography to suggest an eerie, elusive storyline. A certain eeriness also haunts the cybernetic, psychedelic work of Kerala-born filmmaker Mochu, whose cinematic universe combines new technologies with 'art history, cartoon physics and the acid-woozy ruins of 1960s counterculture'.
And…
Returning to our very immediate present – and future – where the physical experience of art has been plagued by reduced mobility, the work of Shanghai collective Slime Engine seems full of promise. The group is rewiring exhibition formats by embracing the specific properties of the digital and virtual worlds instead of trying to recreate the physical 'white cube' experience. And for those of you who are able to get out and about, there's an expanded previews section listing all the exhibitions, biennials and festivals you won't want to miss, unless you have to, over the coming months.