Imagining a way out: Mohamed Bourouissa, Gelare Khoshgozaran, Izumi Suzuki, Su Hui-Yu and much more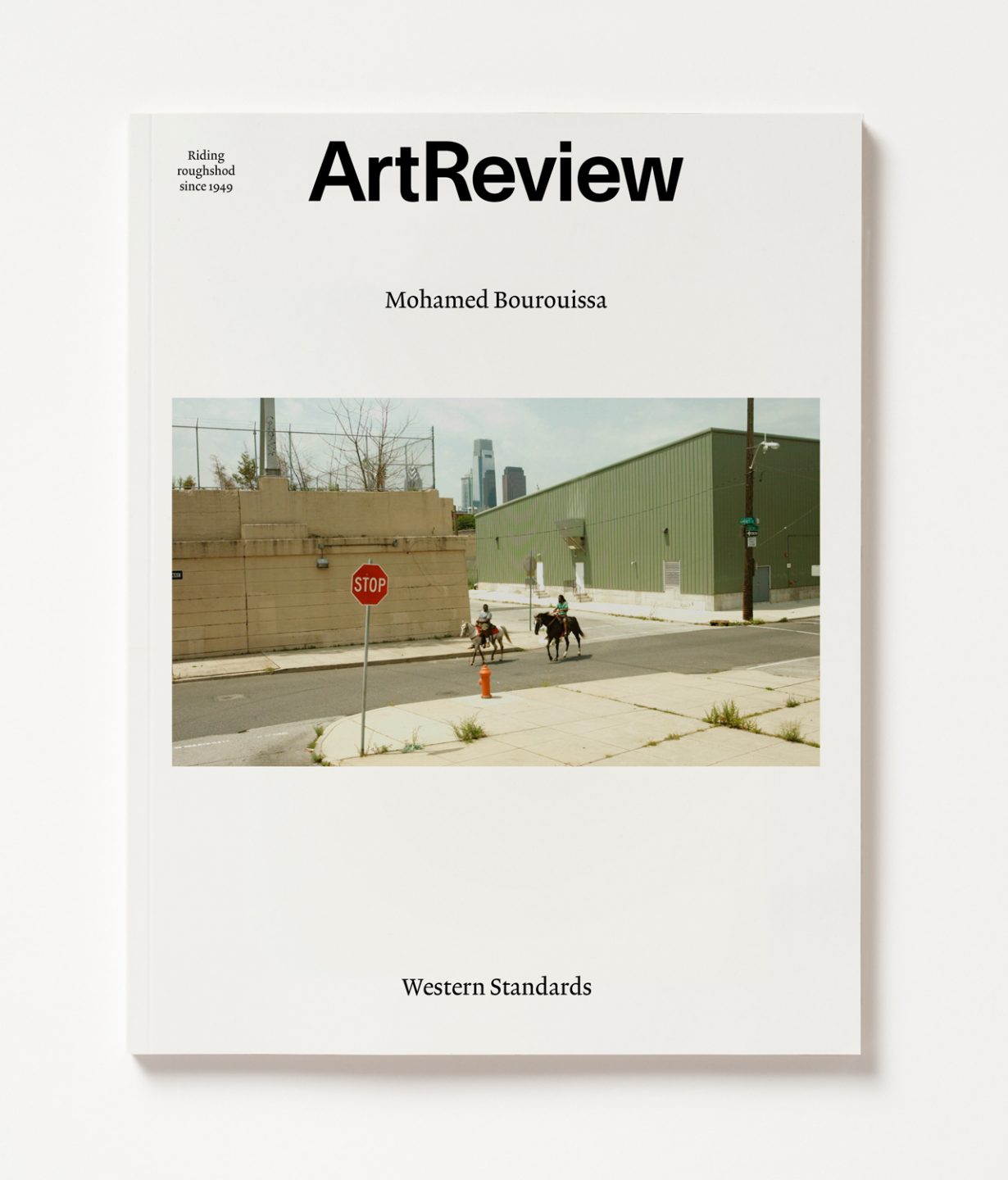 ArtReview knows better than to try and predict what will happen in the coming months, so in this new issue we turn to the subversive potential of imagination as a way out and forward, a catalyst for change.
We speak to Deutsche Börse Photography Prize-winner Mohamed Bourouissa as he prepares for a retrospective in London, with works that negotiate the visibility and portrayal of marginalised communities in different parts of the world. 'Many of Bourouissa's works concern those who want to integrate within a society but are kept out,' writes Mark Rappolt, 'whether by the codes of art or the codes that govern societal and cultural prejudice […] more simply, they maintain that integration, as opposed to assimilation, is by nature a two-way street, even if that is not how society or the politicians and media groups who shape the issue tend to present it.'
In this time of malaise and isolation, Los Angeles-based Iranian artist and writer Gelare Khoshgozaran speaks to the value and power of dreams. Her latest film, delivered through the post box of ArtReview contributor Chris Fite-Wassilak, is a fractured, unfinished dream diary that points towards 'a desire for escape, from the ruin, the virus, the violence'. Meanwhile, Daniel Joseph looks back on the work of the late Izumi Suzuki, the countercultural icon and sci-fi legend who, starting in the 1960s, revolutionised the genre of science fiction in Japan: 'a kind of SF version of kitchen-sink realism, told from the perspective of the one stuck doing the dishes.'
Also in the issue…
In refashioning the female avengers of older genres in slow-motion, filmmaker Su Hui-Yu evokes the paintings of Artemisia Gentileschi and Caravaggio, while exposing the forgotten and forbidden in Taiwan's cinematic history, writes Ren Scateni. Elsewhere artists Maurizio Cattelan and Chen Zhen speak to each other across the years and from opposite sides of the great divide (the Chinese-French conceptual artist died in 2000); Tala Madani talks to Ross Simonini about fighting conservatism with transgression; Louise Darblay considers the playful yet political Feral Atlas.
And…
From our critics around the world – reviews of the latest editions of the Bangkok Art Biennale and Rome's Quadriennale d'Arte; a tour of shows in Paris and São Paulo; revisiting Linda Nochlin's seminal Why Have There Been No Great Women Artists?; what John Berger and Arundhati Roy tell us about the art of storytelling; the tyranny of the white cube; and much more.
***Click here to subscribe***