Featuring Ines Doujak, Flying Lotus, Rindon Johnson, Ángela Gurría, Chandra McCormick and Keith Calhoun, Michael Armitage and much more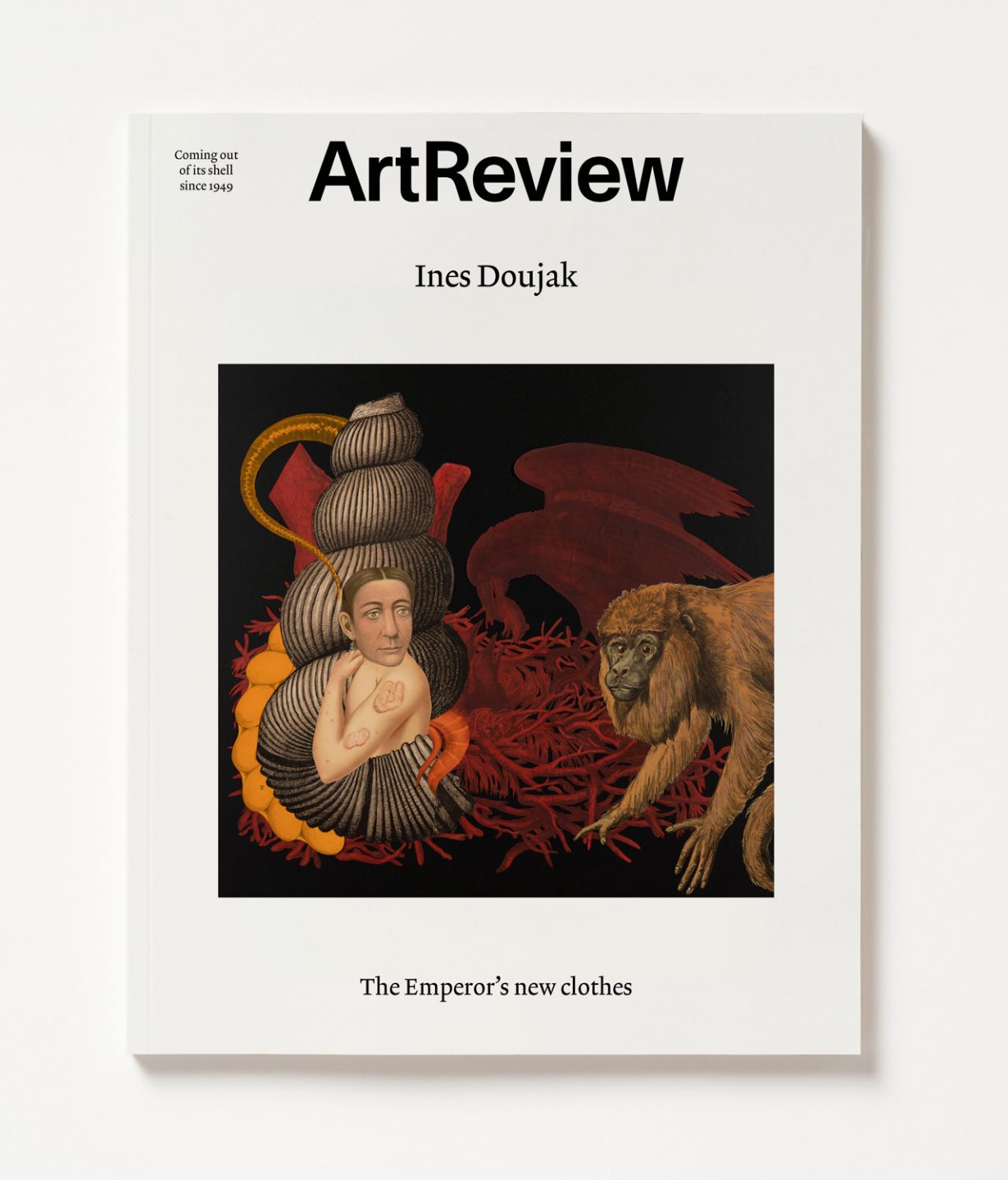 In ArtReview's summer issue: Charu Nivedita takes stock of the situation in India, exploring some of the reasons, both social and political, as to why the pandemic has slipped so disastrously out of control within the subcontinent's borders. Musician and filmmaker Flying Lotus, meanwhile, talks to Ross Simonini about using horror and nightmares productively (for more of their conversation, be sure to check out the ArtReview podcast Subject, Object, Verb), and in his latest column, art critic Martin Herbert discusses how he's 'keeping up' with the artworld.
Speaking of art IRL, Christian Egger takes stock of the work of Ines Doujak, as the Austrian artist prepares for a project with collaborator John Barker at the Liverpool Biennial, a solo show at Kunst Haus Wien and an autumn exhibition at the Kunsthalle Wien. For a number of years, the artist has used her work to take deep dives into the idea of homeland, sexuality, enforced normativity, the abuse of power and, as importantly, its conscious and unconscious concealment in both the past and present, via a multidisciplinary practice that spans photography, performance, film and installation.
Emily McDermott catches up with Berlin-based Californian Rindon Johnson. 'We are going to be victims of the systemic generational hubris of those crap industrial, colonial ancestors, fellow humans and selves,' the artist says, but crucially we don't need to be willing victims.
Also in the issue…
On a more redemptive note, ArtReview reflects on the career of nonagenarian Mexican sculptor Ángela Gurría, and the ways in which she found communion in nature, when society let her (and so many other female artists) down. Gaby Cepeda meets the ninety-two-year-old and asks what she thinks has changed, and which struggles remain.
For a decade or so, Michael Armitage has been creating a self-contained universe that draws from real-world political events, pop culture, folklore and personal memories to create a deeply subjective space. Martin Herbert meets the Nairobi- and London-based painter ahead of his summer exhibition at London's Royal Academy. 'Paintings just don't have any meaning. They are what they are, unless you allow them to have that for you. And then they can be extraordinarily profound,' says Armitage.
And…
New Orleans-based photographers Chandra McCormick and Keith Calhoun share a selection of work documenting their hometown and Louisiana culture over the past four decades, from changes in its social and industrial cultures, to the devastation caused by Hurricane Katrina, and the gradual rebuilding of the city in the years since 2005.
Plus: ArtReview's critics have been out in force, visiting exhibitions by Lucy Raven, Lindsey Mendick, Sula Bermúdez-Silverman, Charles Gaines, Jim Lambie and Joachim Koester; Gesine Borcherdt reviews Byung-Chul Han's latest treatise on the value of tangible objects over data and information, and Philomena Epps considers the ethics of representation in Hatty Nestor's book on prison portraiture.
***Click here to subscribe***