Friday 14 May, 12pm BST: a conversation with art historian Patrick Flores, anthropologist Anna Lowenhaupt Tsing, and artists Shilpa Gupta, Ho Tzu Nyen and Lantian Xie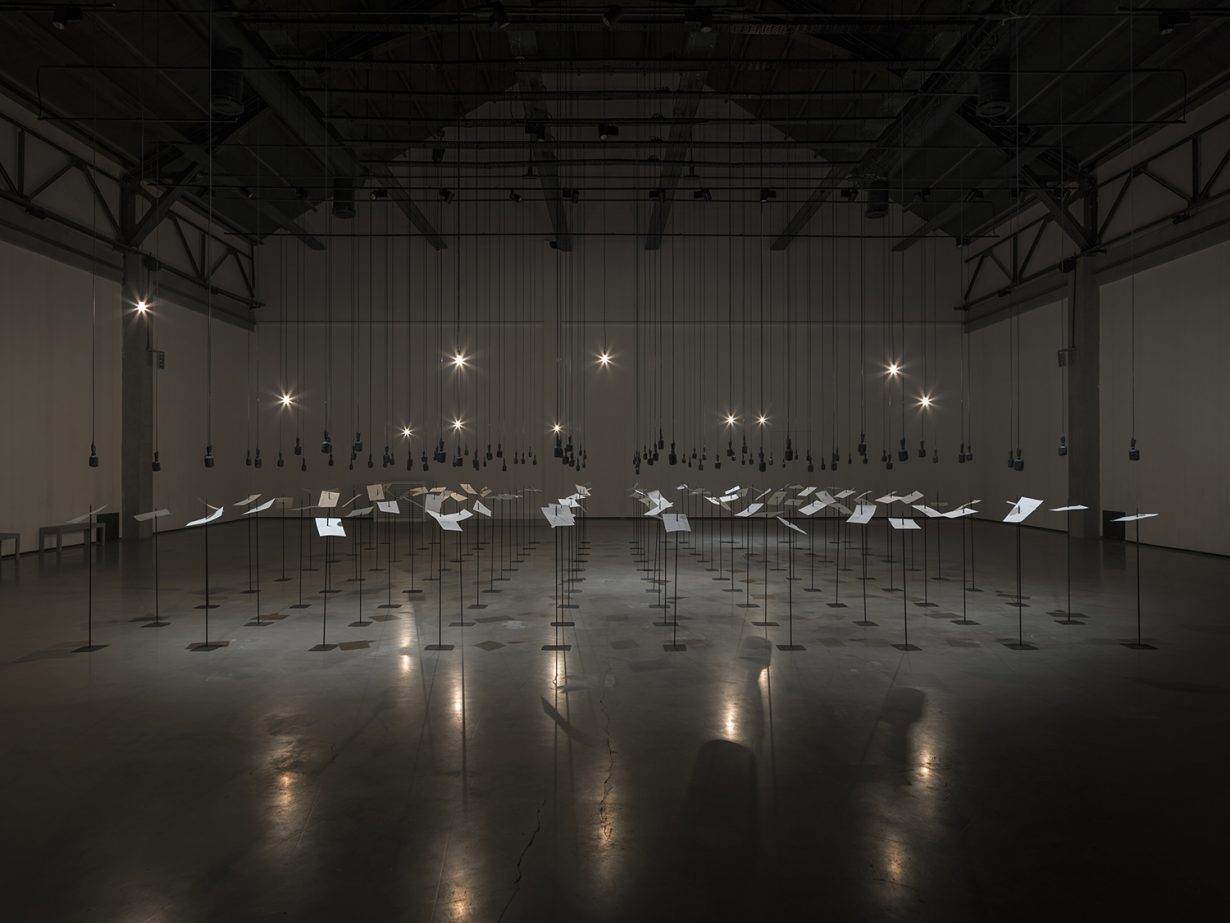 In thinking through the lens of Global Asias, what are some of the current artistic themes and critical urgencies that have emerged? The Asia Forum launches its first digital gathering this Friday 14 May 2021, 12pm BST (11am UTC) with propositions from art historian and curator, Patrick Flores, anthropologist, Anna Lowenhaupt Tsing, and artists, Shilpa Gupta, Ho Tzu Nyen and Lantian Xie, developed in dialogue with Asia Forum's working council of Annie Jael Kwan, Hammad Nasar, John Tain and Ming Tiampo. These presentations will be followed by a moderated conversation where attendees are welcome to engage with questions and comments. You can find out more here and join us on this page on 14 May, 12pm, for the livestreamed conversation.
The 'Asia Forum for the Contemporary Art of Global Asias' is a new platform envisioned for discourse surrounding experimental art practices and research that produce hopeful new worlds beyond the North Atlantic. The Asia Forum in 2021/22 is proudly presented by the Bagri Foundation as digital gatherings this spring and autumn, followed by an inaugural one-day programme at the historic Fondazione Querini Stampalia in Venice, Italy, on 23 April 2022 that will highlight the urgent themes in global circulation. 
Conceived by Annie Jael Kwan, the Asia Forum works with a council of international curators and researchers, Hammad Nasar, John Tain, and Ming Tiampo, in a sustained dialogue with contributors to navigate the key themes that have arisen in relation to contemporary artistic practices of Global Asias. 
The event is  live-streamed digitally via the Asia Forum's exclusive media partner ArtReview, and is made possible with the additional support of Something Human.
Speakers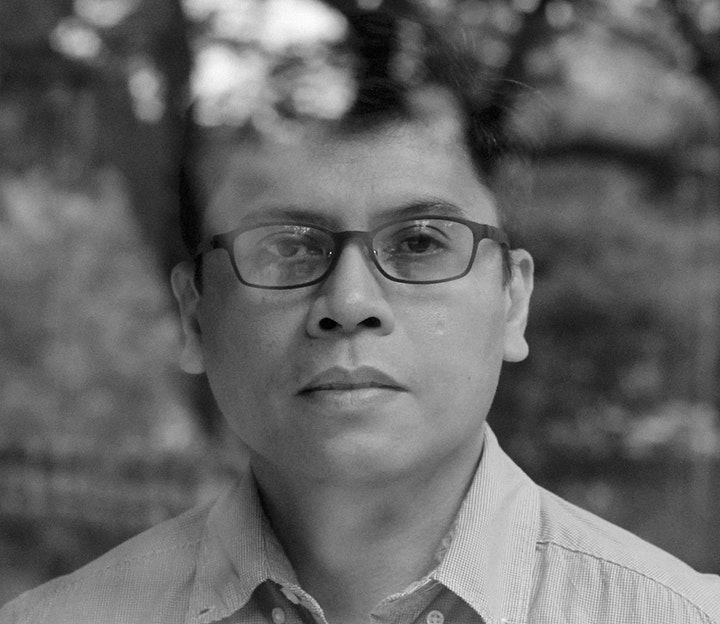 Patrick Flores is Professor of Art Studies at the Department of Art Studies at the University of the Philippines, which he chaired from 1997 to 2003, and Curator of the Vargas Museum in Manila. He is the Director of the Philippine Contemporary Art Network. He was one of the curators of Under Construction: New Dimensions in Asian Art in 2000 and the Gwangju Biennale (Position Papers) in 2008. He was a Visiting Fellow at the National Gallery of Art in Washington, D.C. in 1999 and an Asian Public Intellectuals Fellow in 2004. Among his publications are Painting History: Revisions in Philippine Colonial Art (1999); Remarkable Collection: Art, History, and the National Museum (2006); and Past Peripheral: Curation in Southeast Asia (2008). He was a grantee of the Asian Cultural Council (2010) and a member of the Advisory Board of the exhibition The Global Contemporary: Art Worlds After 1989 (2011) organised by the Center for Art and Media in Karlsruhe and member of the Guggenheim Museum's Asian Art Council (2011 and 2014). He co-edited the Southeast Asian issue with Joan Kee for Third Text (2011). He convened in 2013 on behalf of the Clark Institute and the Department of Art Studies of the University of the Philippines the conference 'Histories of Art History in Southeast Asia' in Manila. He was a Guest Scholar of the Getty Research Institute in Los Angeles in 2014. He curated an exhibition of contemporary art from Southeast Asia and Southeast Europe titled South by Southeast and the Philippine Pavilion at the Venice Biennale in 2015. He was the Artistic Director of Singapore Biennale 2019 and is the Curator of the Taiwan Pavilion for Venice Biennale in 2022.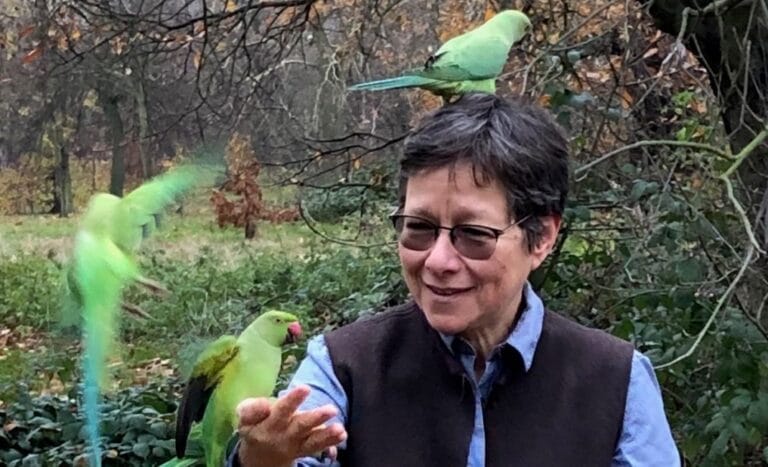 Anna Loewenhaupt Tsing is Distinguished Professor of Anthropology at the University of California, Santa Cruz.  She is also Niels Bohr Professor at Aarhus University in Denmark, where she codirects Aarhus University Research on the Anthropocene (AURA). Tsing is well-known for her far-reaching and interdisciplinary work in the environmental humanities and ethnography, exploring not only how the Anthropocene extinguishes life, but also how to give way to new modes of living. She is author of The Mushroom at the End of the World: On the Possibility of Life in Capitalist Ruins (2015) and co-editor of Arts of Living on a Damaged Planet (2017). Together with Jennifer Deger, Alder Keleman-Saxena, and Feifei Zhou, she also has developed Feral Atlas, a curatorial and editorial project that looks at the 'more-than-human anthropocene,' and which launched as a digital platform in 2020.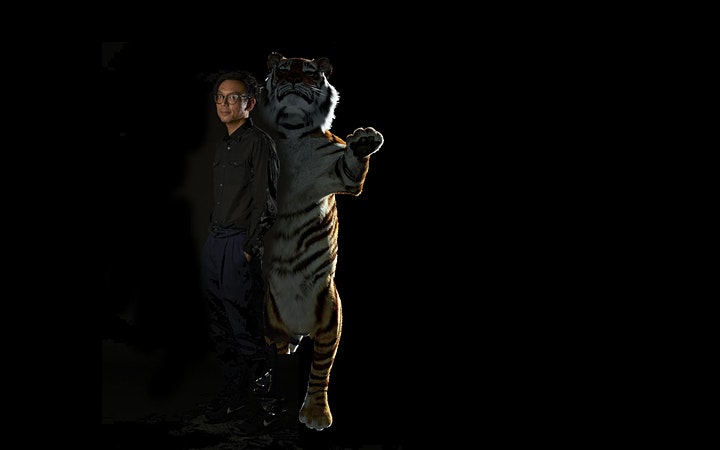 Ho Tzu Nyen (b. 1976, Singapore) has been widely exhibited with one person exhibitions at the Edith-Russ-Haus for Media Art, Oldenburg (2019), Kunstverein, Hamburg (2018), Ming Contemporary Art Museum, Shanghai (2018), TPAM, Yokohama (2018), Asia Art Archive (2017), Guggenheim Museum, Bilbao (2015), Mori Art Museum, Tokyo (2012) and Artspace, Sydney (2011), amongst others. He also represented Singapore at the 54th Venice Biennale (2011). Recent group exhibitions include MOCA, Busan (2019), Aichi Triennial 2019, Toyota City and Nagoya City (2019), Sharjah Biennial 14, Sharjah (2019), Gwangju Biennale, Gwangju (2018), amongst others. He has participated in numerous international film festivals including Sundance Film Festival in Park City, Utah (2012) and the 41st Directors' Fortnight at the Cannes International Film Festival in France (2009). He was an Artist-in-Residency at the DAAD (Berlin) from 2015 to 2016, and the Asia Art Archive, Hong Kong (2012 to 2015).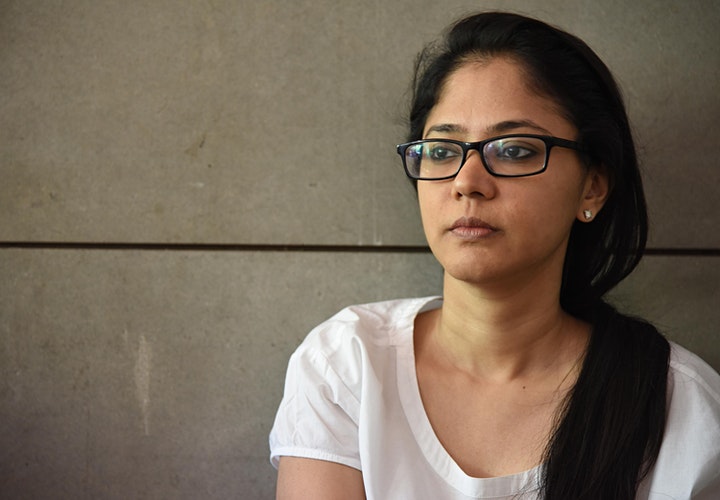 Shilpa Gupta (b. 1976, India) studied in the Sir J. J. School of Art (Sculpture) and has had solo shows at the Museum voor Moderne Kunst in Arnhem, Contemporary Arts Center in Cincinnati, OK Center for Contemporary Art in Linz and Arnolfini in Bristol and has participated in biennales in Venice, Berlin, Kochi, Lyon, Gwangju, Havana, Yokohama, Liverpool amongst others. Her work has been shown in Moma, Tate Modern, Centre Pompidou, Solomon R. Guggenheim Museum, New Museum, Devi Art Foundation, Louisiana Museum of Modern Art, San Francisco Museum of Modern Art and Mori Museum. In 2021, she will have solos at the Muhka in Antwerp, Barbican in London and at Dallas Contemporary in Dallas.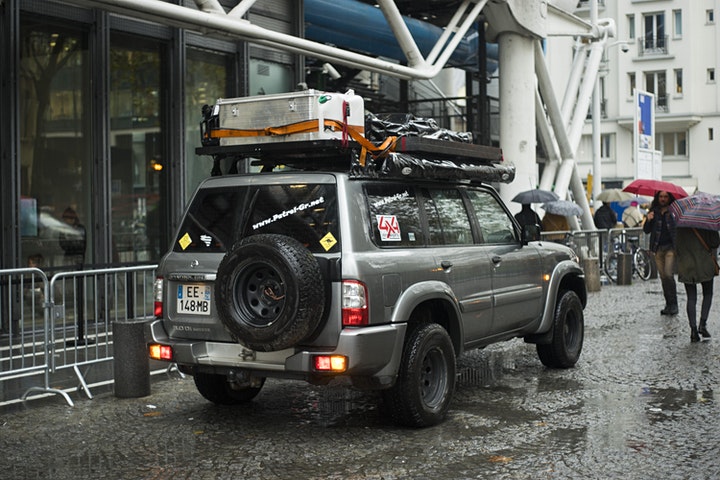 Lantian Xie makes images, objects, concepts, jazz bands, motorcycles, and parties. Previous exhibitions include 57th Venice Biennial, 11th Shanghai Biennial, 3rd Kochi-Muziris Biennial, 14th Sharjah Biennial, 7th Yokohama Triennale.

Working Council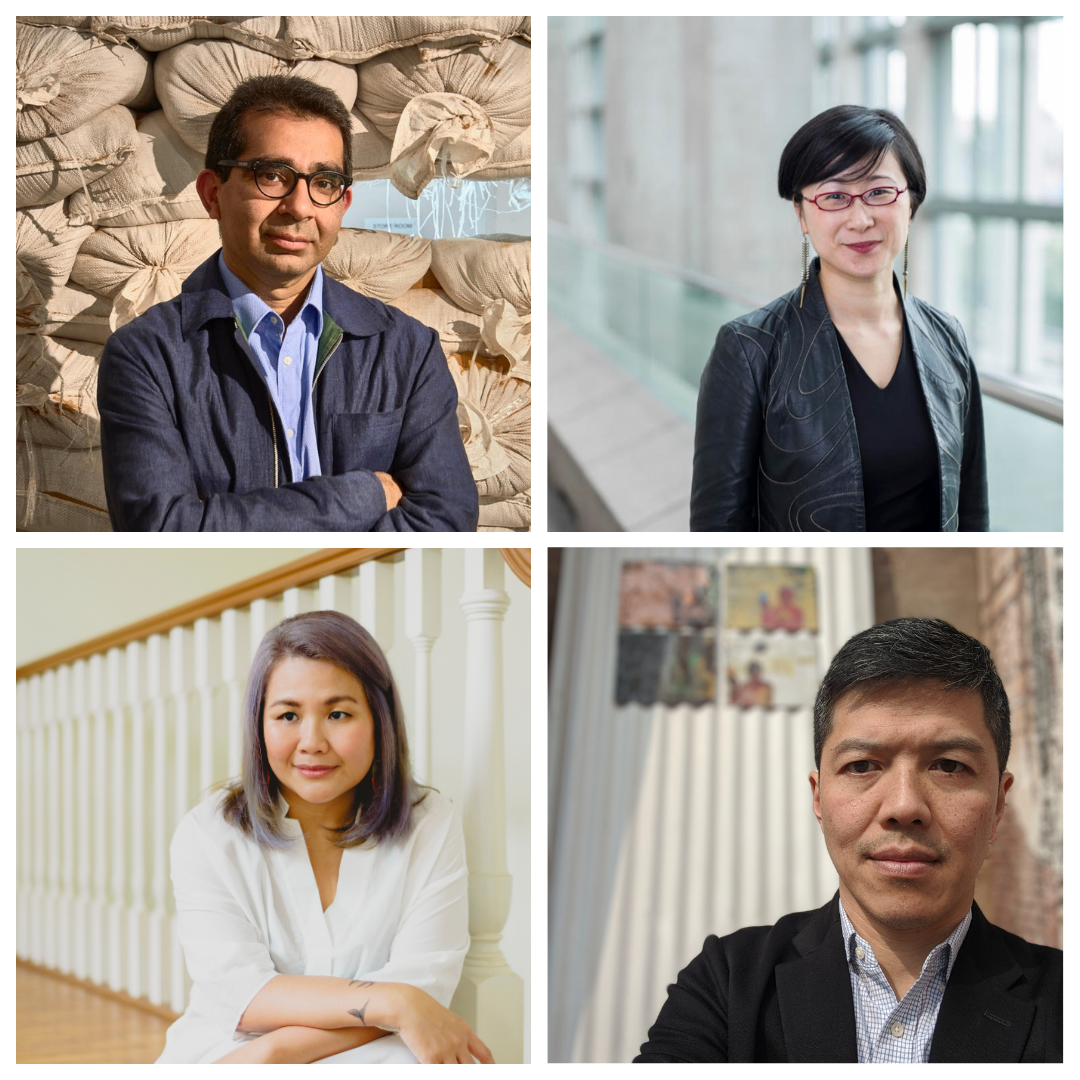 Annie Jael Kwan is an independent curator and researcher whose exhibition-making, programming, publication and teaching practice is located at the intersection of contemporary art, art history and cultural activism, with interest in archives, histories, feminist, queer and alternative knowledges, collective practices, and solidarity. She leads Asia-Art-Activism (AAA), a research network that has presented an active public programme of presentations, talks, workshops, mini-residences and festivals that challenge and complicate notions of 'Asia'. She currently teaches Critical Studies at Central St Martins, University of the Arts, London, and co-teaches Writing and Curating at KASK, School of Art, in Ghent, Belgium.
Hammad Nasar is a London-based curator, researcher and strategic advisor. He is presently Senior Research Fellow at the Paul Mellon Centre for Studies in British Art, where he co-leads the 'London, Asia' project; Principal Research Fellow at the University of the Arts London, Decolonising Arts Institute; and co-curator of British Art Show 9 (2021-22). He was the inaugural Executive Director of the Stuart Hall Foundation, London (2018-19); Head of Research & Programmes at Asia Art Archive, Hong Kong (2012-16); and, co-founded (with Anita Dawood) the pioneering hybrid arts organisation, Green Cardamom, London (2004-12).
John Tain is Head of Research at Asia Art Archive, where he leads a team based in Hong Kong, New Delhi, and Shanghai. He has organized several exhibitions, among them Yasuhiro Ishimoto: Someday, Chicago (2018), "Out of Turn" at the Serendipity Arts Festival in Goa (2018) and "Women Make Art History" and "The Body Collective" during Art Basel Hong Kong (2018, 2019), and most recently, Crafting Communities (2020), which looks at the confluence of feminism, crafts, and social practice in the biennial series of Womanifesto events organized in Thailand from 1997 to 2008.  In 2019-20, he co-convened MAHASSA (Modern Art Histories in and across Africa, and South and Southeast Asia, 2019-2020), a collaboration with the Dhaka Art Summit and the Institute for Comparative Modernities at Cornell University.
Ming Tiampo is Professor of Art History, and co-director of the Centre for Transnational Cultural Analysis at Carleton University. She is interested in transcultural models and histories that provide new structures for understanding and reconfiguring the global. She has published on Japanese modernism, global modernisms, and diaspora. Tiampo is an associate member at ici Berlin, a member of the Hyundai Tate Research Centre: Transnational Advisory Board, a fellow at the Paul Mellon Centre for British Art on the London, Asia project, a founding member of TrACE, the Transnational and Transcultural Arts and Culture Exchange network, and co-lead on its Worlding Public Cultures project.
Bagri Foundation

The Bagri Foundation is a UK registered charity, inspired by unique and unexpected ideas that weave the traditional and the contemporary of Asian culture. The Foundation, with its roots in education, is driven by curiosity and a desire to learn, and aims for each project to challenge, engage and inspire. Through a diverse programme of film, visual arts, music, dance, literature and talks, the Bagri Foundation gives artists and experts from across Asia and the diaspora, wider visibility on the global stage. Recent projects include Chang/ce, a series of digital animations; Tantra: enlightenment to revolution at the British Museum; Navigating Change: Pivoting and Re-envisioning the Arts; and From Here to Eternity: Sunil Gupta, A Retrospective at The Photographer's Gallery, London. www.bagrifoundation.org