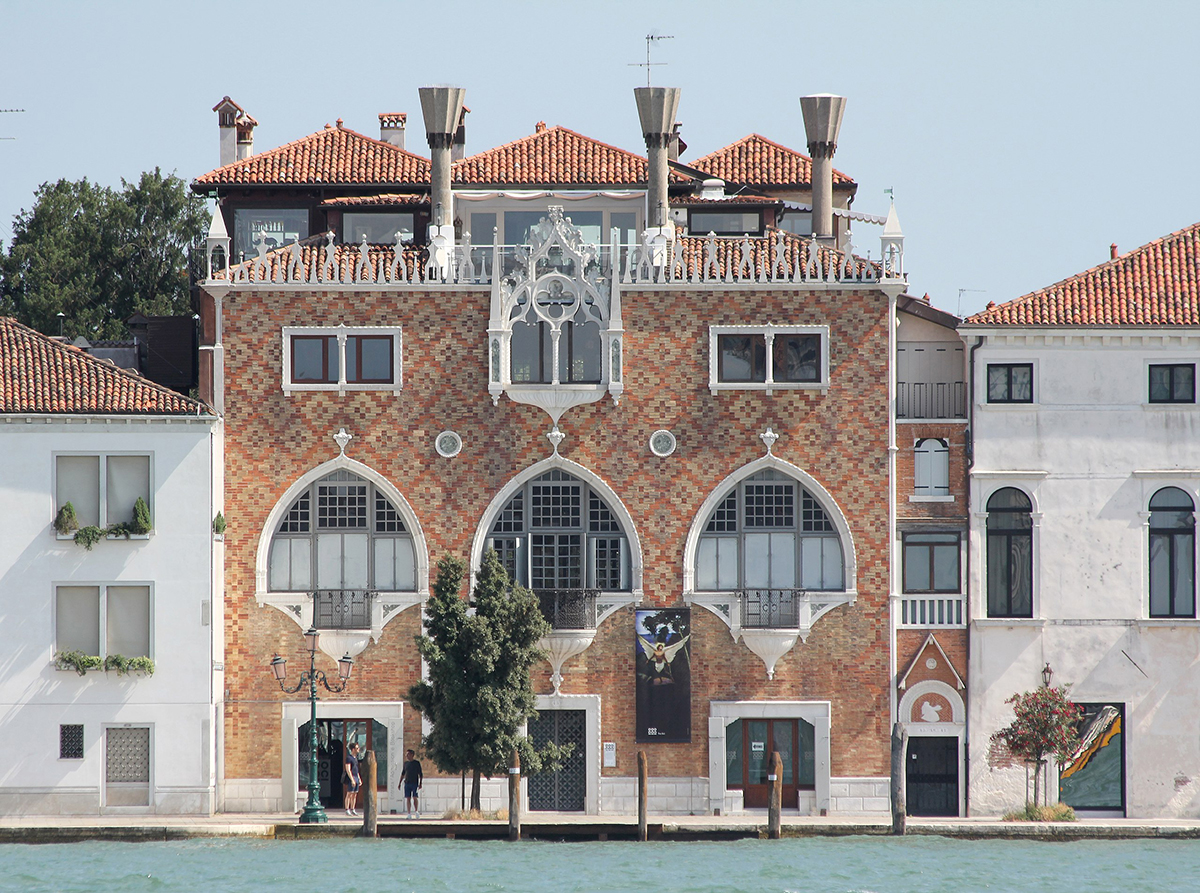 The Berggruen Institute has announced it has signed a preliminary agreement with the Fondazione di Venezia to acquire the Casa dei Tre Oci in Venice. Coming under the management of Fondazione di Venezia in 2000, when it underwent careful restoration, Tre Oci officially opened in 2012 and since then has been a cultural project that has hosted exhibitions by photographers including David Lachapelle, Helmut Newton and Lewis Hine.
Now the site will serve as the first European base for Berggruen Institute activities. The 1913 neo-Gothic Tre Oci, originally designed as a home and studio by the artist Mario de Maria, will become 'a gathering place for global dialogue and new ideas housing a unique programme of intellectual and artistic content through international summits, workshops, and symposia and the presentation of exhibitions in the visual arts and architecture'.
Carrying on its tradition as a site that hosted 'artists and intellectuals (including participants in the Venice Biennale) and serving as a venue for cultural meetings and debates', in its new capacity Tre Oci will welcome 'local and international guests, policymakers and political thinkers, artists and architects, authors and scholars, scientists and technologists – across cultures, disciplines, and political boundaries – to develop and promote long-term answers to the biggest challenges of the 21st Century'. 
The Berggruen Institute hopes to 'preserve the Tre Oci's function and identity as part of the cultural fabric of Venice'. This arrangement includes the Fondazione di Venezia's use of Tre Oci to present its programme of photography exhibitions for two years after the signing of the final agreement.
In a statement, Nicolas Berggruen (who entered ArtReview's Power 100 list in 2020) has said, 'For centuries, Venice has been one of the globe's pre-eminent gateway cities, where people, ideas, cultural expressions, and economic currents have flowed together and changed the world. While the Berggruen Institute continues to build its principal headquarters in Los Angeles, where it is poised between the American continent and East Asia, we are deeply gratified to take this step forward, together with the Fondazione di Venezia, in establishing a European presence at La Casa dei Tre Oci in Venice at the immemorial Mediterranean nexus of the Silk Road and Europe. We look forward to completing the agreement with the Fondazione di Venezia and to developing our programme at the Tre Oci.'