The Exile of Dionysus at CCA, Brighton discovers the sumptuous organic forms of a little-known artist
Here's Bill Lynch in correspondence with his friend Michael Wilde: 'Sometimes an Affliction can press you to become more human. Those without an infirmity can slack off more freely their obligations. When we are aware of our limitations a battle plan to fight illusion can be drawn.' Draw and paint he did, but what exactly was his affliction? Schizophrenia? We can't be sure. Little is known about Lynch; he died in 2013 in his early fifties. That he was Dionysian, as with this show's title, is suggested by another friend, Verne Dawson, who reports that Lynch loaded himself with Olde English 800 malt beer and a nickel bag of pot while working.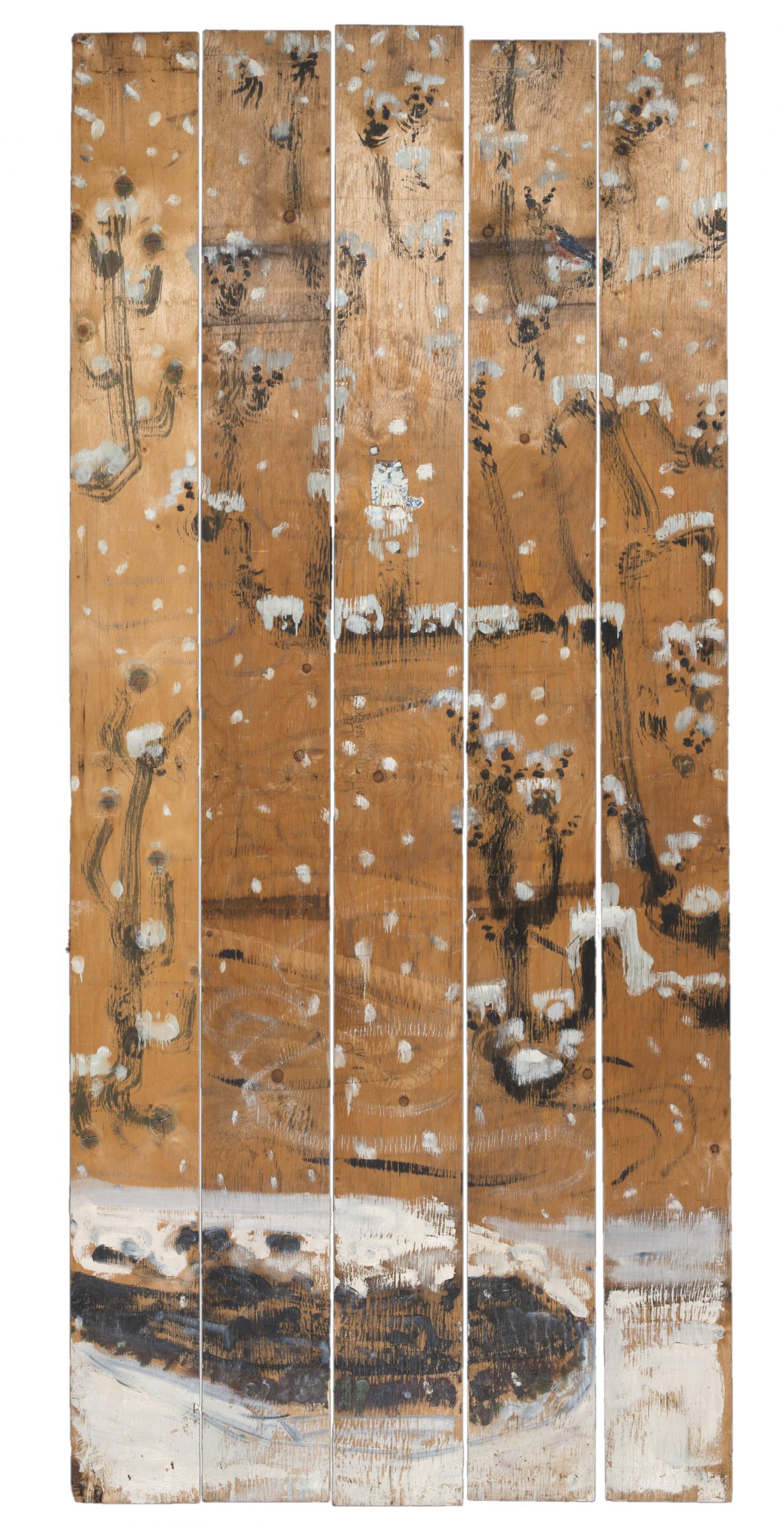 The drugs worked. Lynch cannily painted on scraps of found plywood, neatly using the knots and natural patterning as background textures to his paintings. Take No title [White Blossoms] (all works undated), where delicate chlorophyll-coloured stems end in whorls of white pigment tinged with peach pinks on a backdrop of the grain with its gold and brown tiger-stripe striations. Or No title [Snow and Birds], painted on five long planks, narrow and adjacent, that conjures a bucolic winter scene where white flakes drift slowly downwards. A camouflaged owl hides among the branches, each sketched quickly, expertly, as dark smears, evidence of Lynch's acknowledged debt to Zhao Shao'ang (1905–98).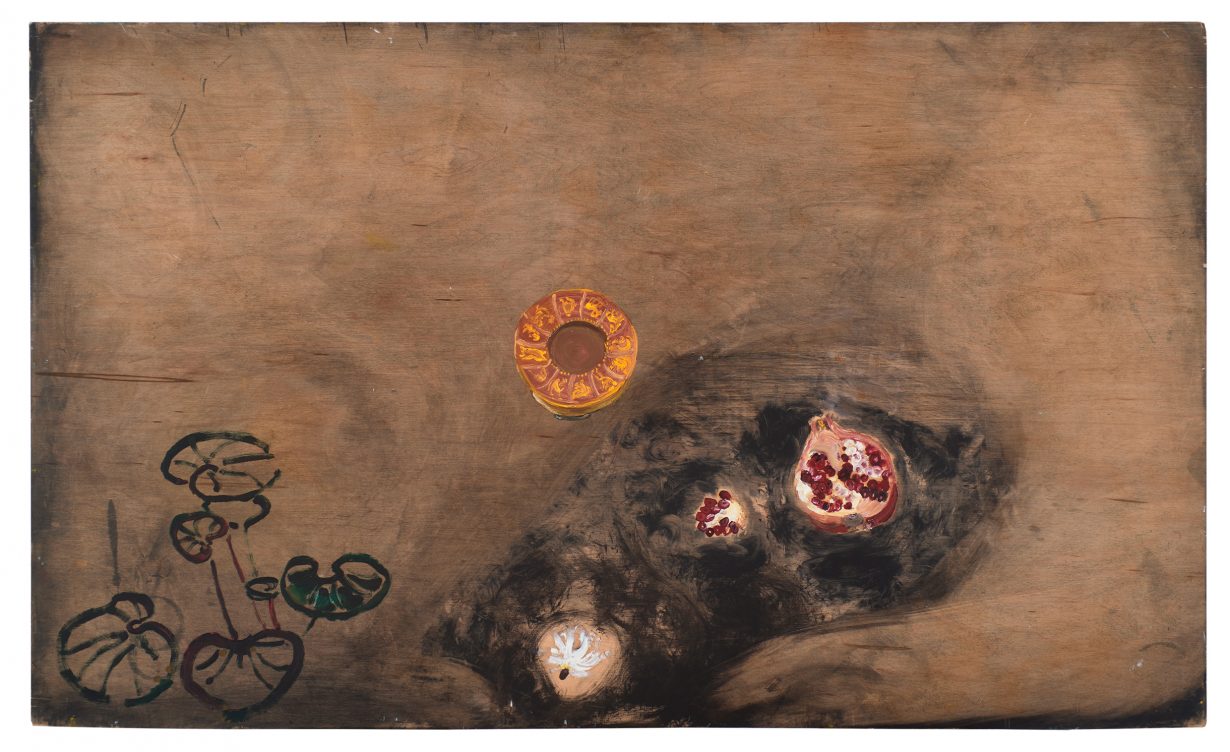 Still Life with Milkweed Seed sees Lynch rendering a succulent pomegranate, the scarlet sarcotestas bursting with juice. And in No title [Trees, Center Tree Pink Blossom] the forms of the blossom, all those loops and curls of oil paint, are set in a near symmetrical arrangement, like a set of lungs, the flowers as alveoli, little life-enhancing sacs.
Simple pleasures. Lynch was a man out of time; he had little in common with the New York art scene of the 1980s, the era of Neo- Expressionism and the Pictures Generation. In 2014 Roberta Smith wrote: 'Genius lands where genius will, and I'm pretty sure some alighted on Bill Lynch'. I'd agree. Lynch's organic forms are as ecstatically sumptuous as the opulent botanical pastels of Odilon Redon. They are that good.
The Exile of Dionysus at CCA, Brighton, through 15 October