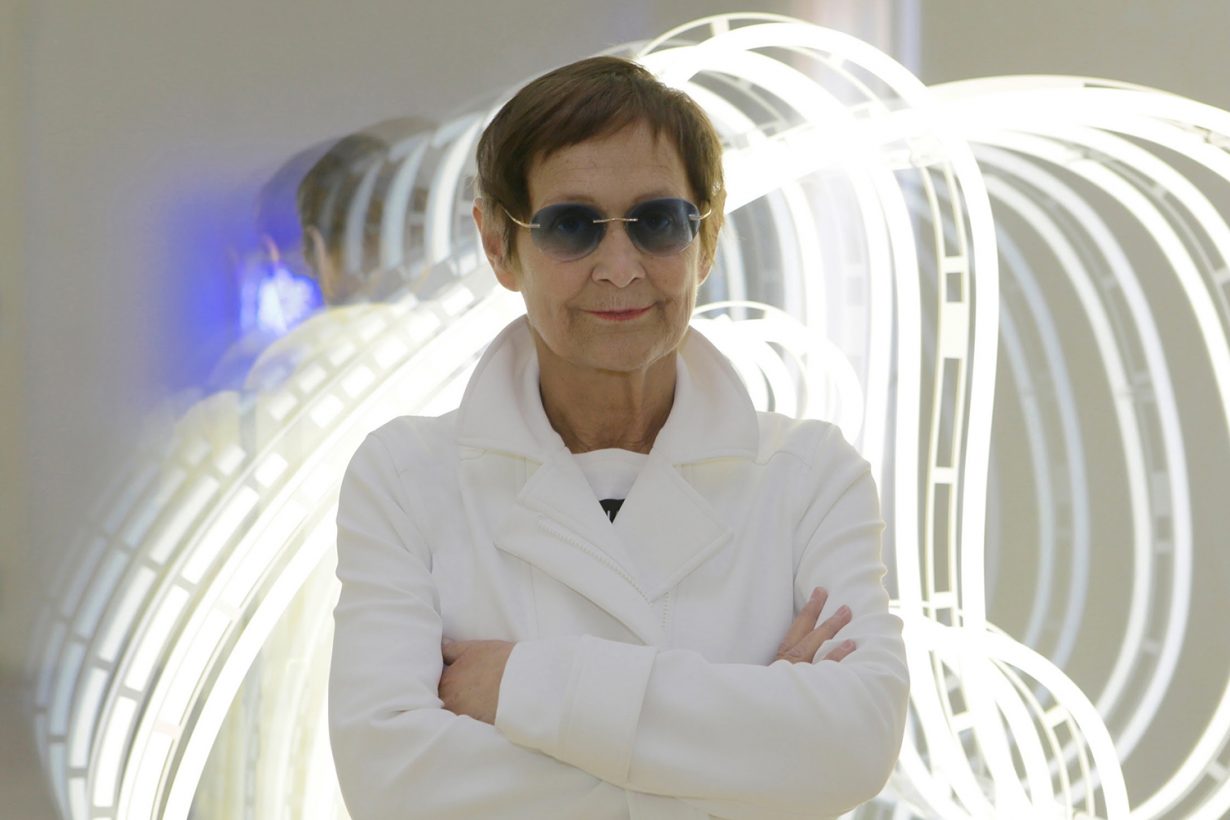 Austrian artist Brigitte Kowanz has died aged 64. Kowanz began making work in the 1980s, in a field of art dominated by men, which investigated the relationships between light and space, and language and code.
In 2017 she represented Austria at the Venice Biennale alongside Erwin Wurm, for which she created an installation of wall-based sculptures using neon tube lighting, mirrors and two-way mirrors titled Infinity and Beyond. The work appears to present an endless looping of light that draws attention to the physical space that the visitors and the materiality of the sculptures occupy, and at the same time references the immaterial conceptual space into which the infinite reflections of the work recede.
Kowanz has installed numerous public sculptures in Austria, Germany and Switzerland including Lichtnahrung at Jülich Research Centre (2022), Light Circles at MQ-Libelle, Vienna (2020), Beyond Recall at Staatsbrücke bridge, Salzburg (2011) and In Vivo – In Vitro at Max Planck Institute for Molecular Biomedicine, Münster (2006). Her works are held in museum collections around the world including at Museo de Bellas Artes, Caracas, Fundación ARCO, Madrid and Borusan Art Collection, Istanbul.
In a statement to the press her son wrote: 'Brigitte was driven by desire for change. Precision without borders: Always seeking the unknown and transgressing the status quo through her art, Brigitte was moving, floating through concepts and creating opportunities with clarity, sovereignty and respect.'