At Punta della Dogana, Venice, the artist gloriously lays bare the indignities of old age, unabashedly assuming agency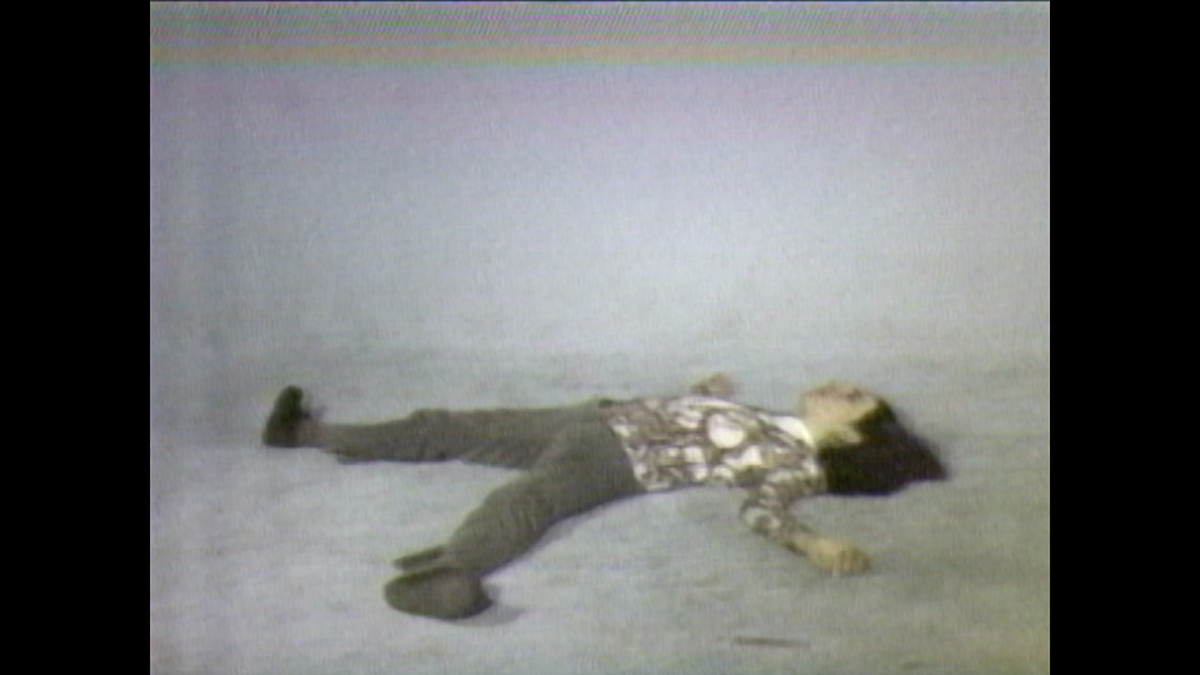 When I told a friend I was writing about this exhibition, she exclaimed, "Gosh! What can you possibly say about Nauman's work that hasn't already been said?" What indeed. Nauman is, of course, a giant of contemporary art – he's been breaking ground since the 1960s, creating an entirely new formal language. So I waxed lyrical about the feeling the show left me with: awe, disorientation and, mostly, a heightened awareness of my body, of its ageing and the many ways in which it betrays me. I was grateful when I stepped out into the sun and weary in anticipation of my future.
The starting point for the 34 works here is Nauman's pivotal video Walk with Contrapposto (1968), in which the lithe twenty-eight-year-old artist strikes that ubiquitous Renaissance pose: the moment when, midwalk, we shift our weight from one foot to another, body slanted at a seemingly seductive angle, a symbol of agility, youth, dynamism. Nauman repeats the pose for 60 minutes of black-and-white video, walking up and down a purpose-built narrow corridor, hands behind his head, the 16mm camera at one end; as he comes closer, we see a blur of white T-shirt. What starts out as a banal experiment soon becomes a rigorous exercise in endurance: the classical stance Nauman adopts between each shifting of weight becomes an absurd live sculpture, the space of the narrow corridor now defined by his body as it moves unharmoniously from side to side. You are equally fascinated and deterred: what is this hellhole he is trapped in, you wonder, not for the last time here.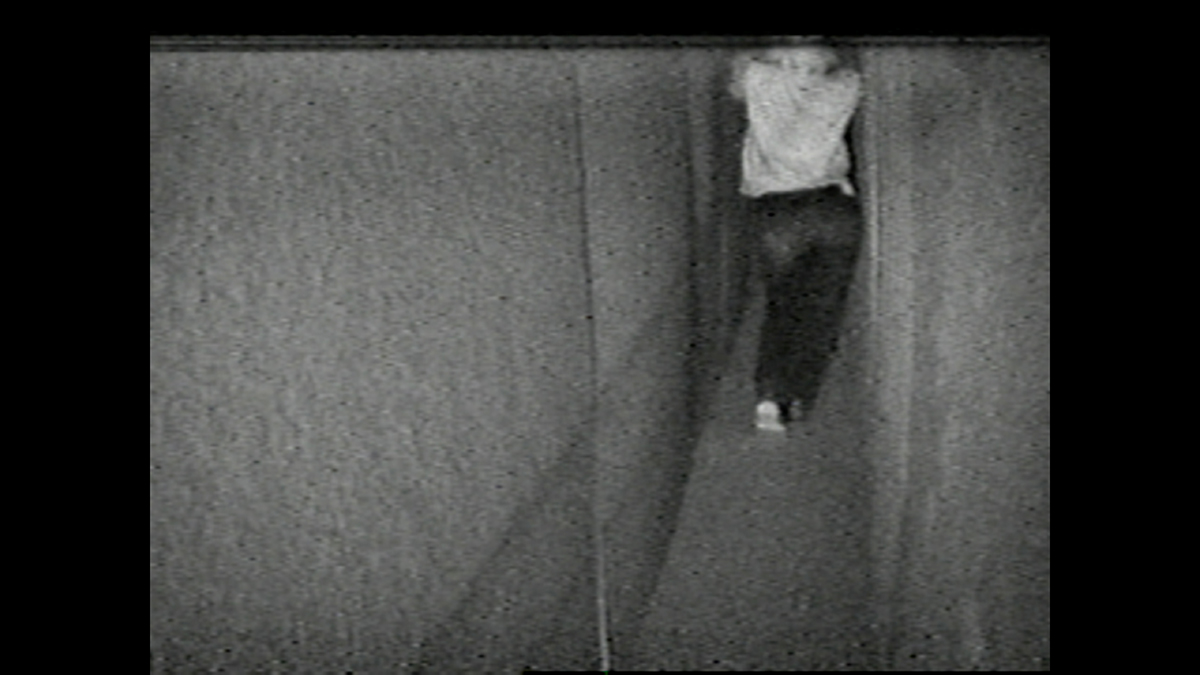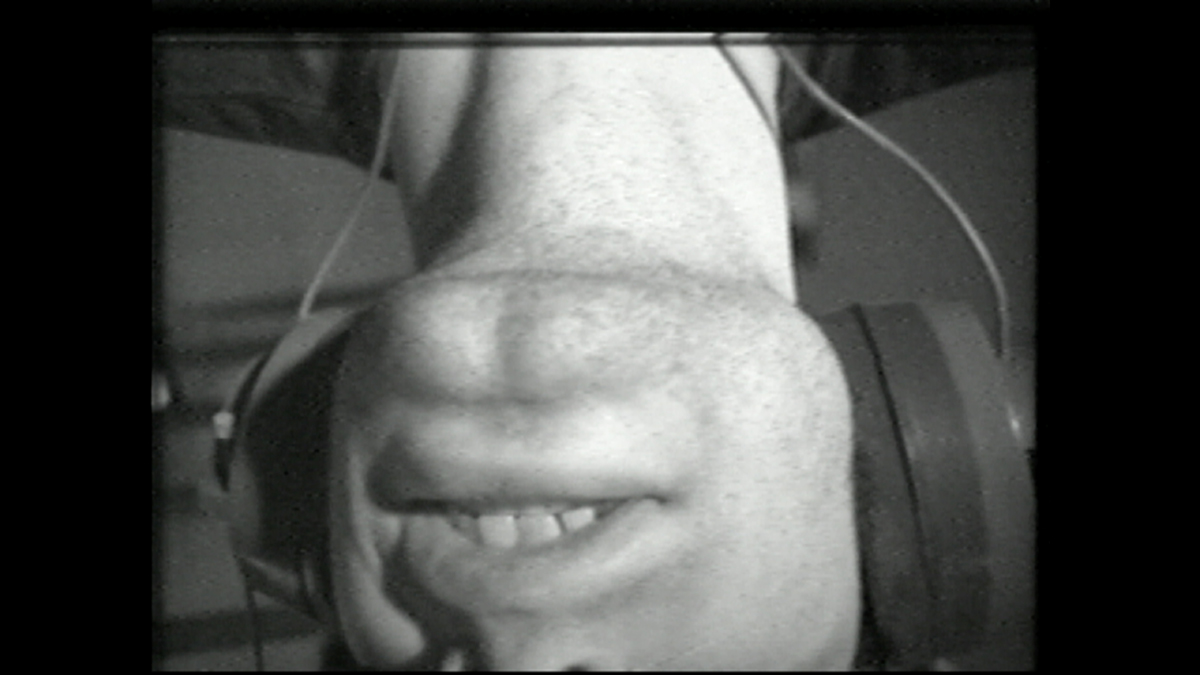 This video's significance assumes a whole new dimension in the Contrapposto Studies series (2015–16), a rare example of Nauman revisiting an earlier work. Before you even step into the spacious darkened galleries housing the immersive installation, you are engulfed by an electronic orchestra of everyday noises: footsteps, tissues, microphone tics. Projected onto the walls are his monumental 'studies', composites of his body, variously spliced, shot from different angles, colours reversed. Nauman, here in his seventies, still wears the white T-shirt, blue jeans, boots. He is in his New Mexico studio. At times he rubs his nose or fixes his T-shirt, his colostomy bag occasionally visible. His gait is now more laboured and stiff, walking in a straight line evidently arduous, yet here he is – gloriously laying bare the indignities of old age, unabashedly assuming agency. In Contrapposto Split (2017), where Nauman assumes the pose in a bright 3D video, his body is spliced at the waist so that we see two irreconcilable images, one going forward and one backward. The 3D brings the studio to life, offering a mesmerising window onto an artist who famously professed that art is anything made in the studio.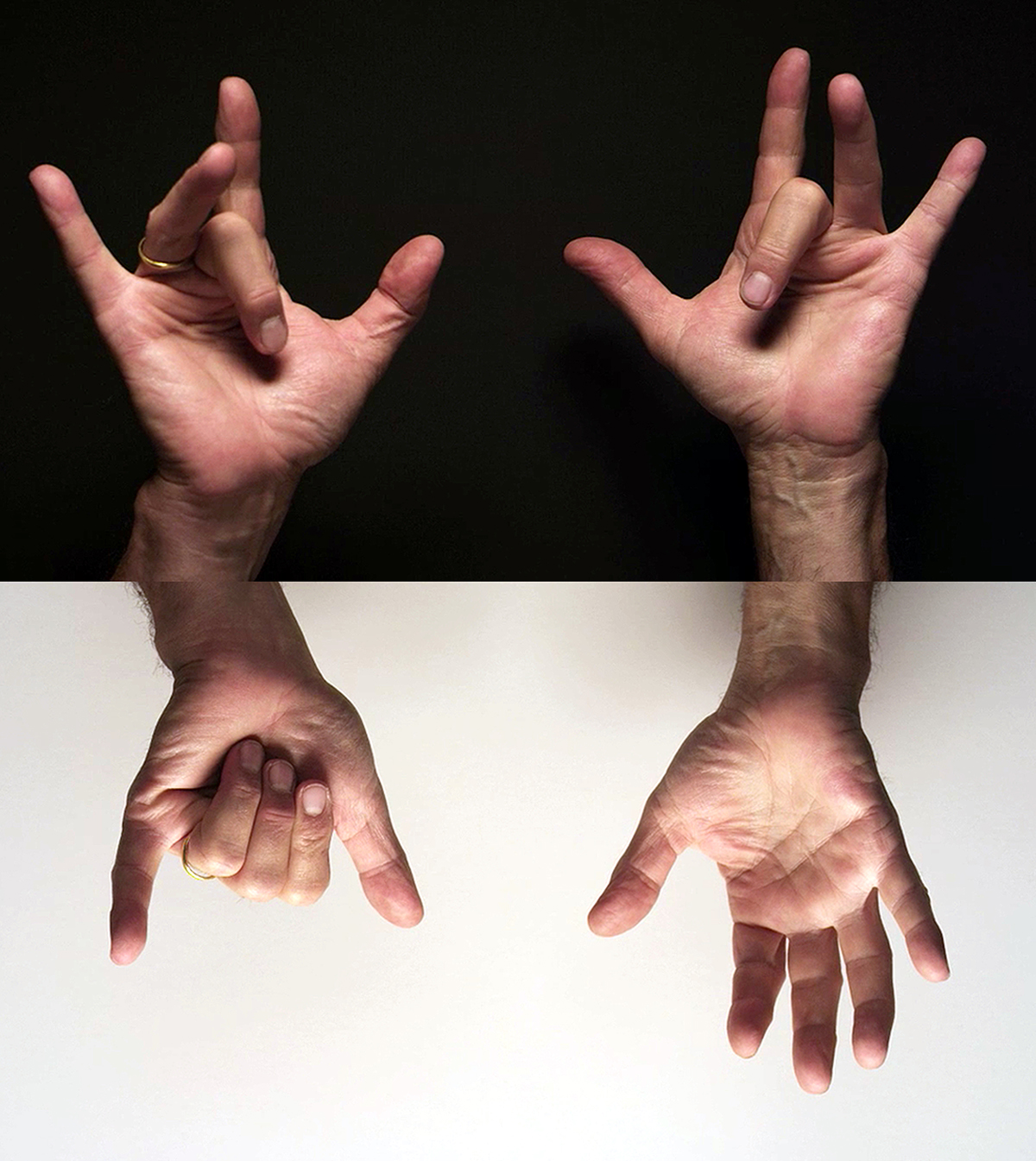 The exhibition features a number of conceptual video performances from the 1960s, where Nauman takes a simple concept like stamping or bouncing, disrupts it by turning the image upside down or sideways, and repeats the action until the tape runs out, a lone figure in his studio. Bouncing in the Corner, No. 1 (1968), Slow Angle Walk (Beckett Walk) (1968) and Lip Sync (1969) share a gallery space. It is a testament to curators Carlos Basualdo and Caroline Bourgeois that, while each work demands our attention, it takes on a new, more profound meaning in context: it becomes a choreography of some absurd minimalist theatre. Watching For Beginners (all the combinations of thumb and fingers) (2010) – a hypnotic two-channel projection showing two sets of hands (against a black background and a white one respectively) working through all the 31 possible combinations of thumb and fingers, as Nauman gives instructions asynchronously – one could hear the gripping violin from Soundtrack from First Violin Film (1969). The music fits For Beginners perfectly, bringing to mind Philip Glass's 1976 opera Einstein on the Beach.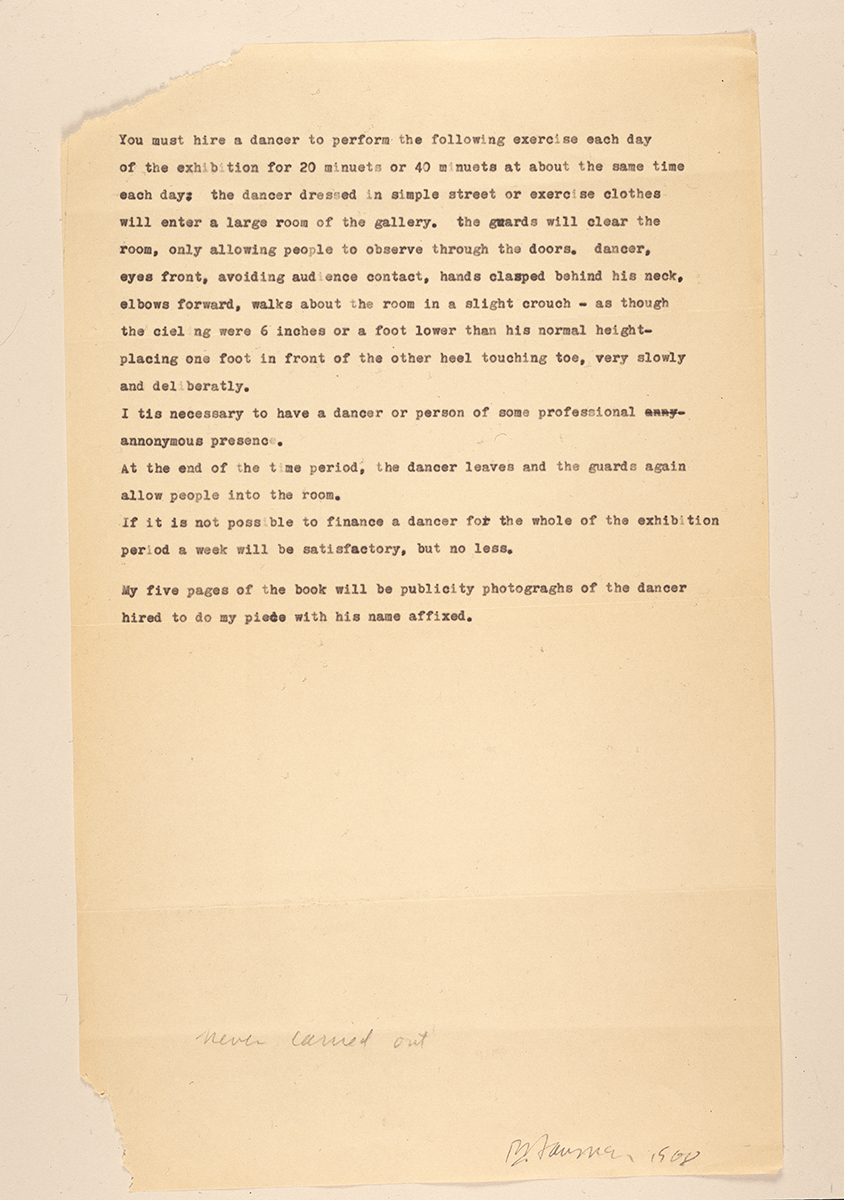 It took me a good ten minutes of searching the galleries to locate the source – my senses tested in ways I hadn't experienced for ages. Tucked in a corner of the top floor, meanwhile, is Acoustic Wedge (Mirrored) (2020), made for the show. This wallboard installation is covered in acoustic material and resembles a giant section of an accordion. Step in, and all sound – including your own footsteps – disappears. It becomes a temporary refuge from the cacophony emanating across the halls, until you gradually realise that even silence has sound: that some sound always trickles through as your ears adapt, and, should the erasure be so total, that there is always the sound of your own heartbeat.
Nearing eighty, Nauman refuses to be a victim of ageing as he perseveres in his quest for something sublime, pushing himself and his spectators into realms of discomfort, absurdity and, at times, countermanding beauty.
Bruce Nauman: Contrapposto Studies at Punta della Dogana, Venice, 23 May – 9 January