'We want to see the truth come out, we want to see all the facts come out about this. We want them all returned,' says Cambodia's culture minister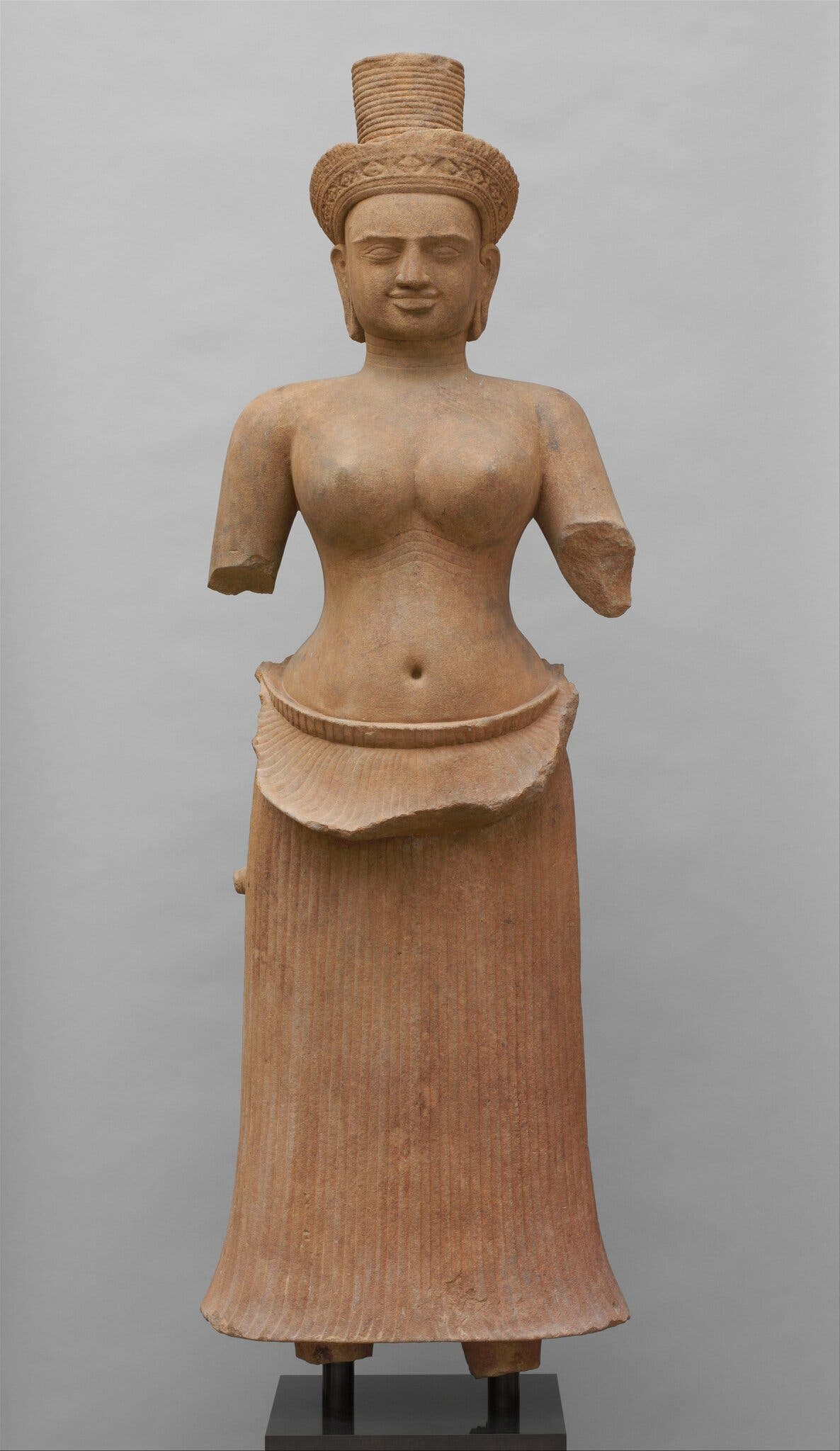 Cambodia wants the Metropolitan Museum of Art in New York to investigate the origins of up to 45 Khmer Empire era antiquities.
The country says that evidence from a man only named as 'the Lion', a convicted temple and shrine looter, suggests the American institution is in possession of objects, including statuary, bronzes, gold and other precious jewels, that are stolen.
For two years, the New York Times reports, the 'Lion' has been assisting the Cambodian authorities in retracing his dastardly work. From sites throughout the country, investigators followed the trail across the globe, via brokers in Thailand, ending up, they say, on the museum's 5th Avenue doorstep.
The looter says that he recognised 33 items in the Met's collection as being objects he himself removed from heritage and religious sites, with a further 11 being those which he knows were stolen by others.
Investigators say that the acquisition dates for the items match the dates in the twenty years from the 1970s to the 1990s that the 'Lion' says he was active.
'It surprises me and disappoints me that there are so many statues of ours in the Met,' Cambodia's culture minister, Phoeurng Sackona, told the Times. 'We want to see the truth come out, we want to see all the facts come out about this. We want them all returned.'
The Met told the newspaper that it always proactively assists restitution claims.
Last week the Denver Art Museum agreed to return four artefacts to Cambodia after the Pandora Papers (an investigative media collaboration) revealed that the sculptures were linked to infamous British trafficker Douglas Latchford. Latchford, a specialist author and dealer in Khmer antiquities, was indicted by US law enforcement in 2019 for his role in trafficking looted artefacts from across Southeast Asia. Latchford died in 2020 before any charges could be made.
The Pandora Papers also listed a number of other international museums, including the Met, that currently hold relics from Southeast Asia via dealings with Latchford. It is claimed the British Museum, London, Cleveland Museum of Art, Museum of Fine Arts, Boston, Asian Art Museum, San Francisco, among others, also hold artefacts directly linked to Latchford and his associates.