The Evidence of Things Not Seen at Stuttgart's Württembergischer Kunstverein collects 35 years of work into an intensely emotional display
'Hope doesn't mean denying […] realities,' the writer Rebecca Solnit once said. 'It means facing them and addressing them by remembering'. This statement resonates with Carrie Mae Weems's first survey in Germany, which collects over 30 bodies of work from the last 35 years into an intensely emotional display focused on the violence carried out against, and traumas carried by, people of colour, women and socially disadvantaged groups. Beyond the work itself, however, a primary significance of this show lies in its location: Germany is a place where antiracist awareness, discourse and direct actions seem to lag behind those in, say, the United States. Just last year, for example, a satirical show broadcast on a public Bavarian television channel featured a comedian in blackface, which also remains a relatively accepted 'costume' during carnival celebrations in southern parts of the country. In this context, Weems's visual language becomes an ever more powerful tool.
The show – the title of which is borrowed from James Baldwin's 1985 book-length essay on what are known as the Atlanta child murders of 1979–81 – opens with The Jefferson Suite (1999). Four large-scale sepia-toned photographs portray the backs of four people, each superimposed with a red A, T, G or C, the first four letters of the human DNA strand. The work alludes to the idea of what defines, on an essential biological level, a human, as well as to humanity's quest
to scientifically understand themselves. But the title adds a second layer of meaning: with the help of a DNA test, former US president Thomas Jefferson was proven, in 1998, to be the father of at least one of his enslaved sister-in-law's children.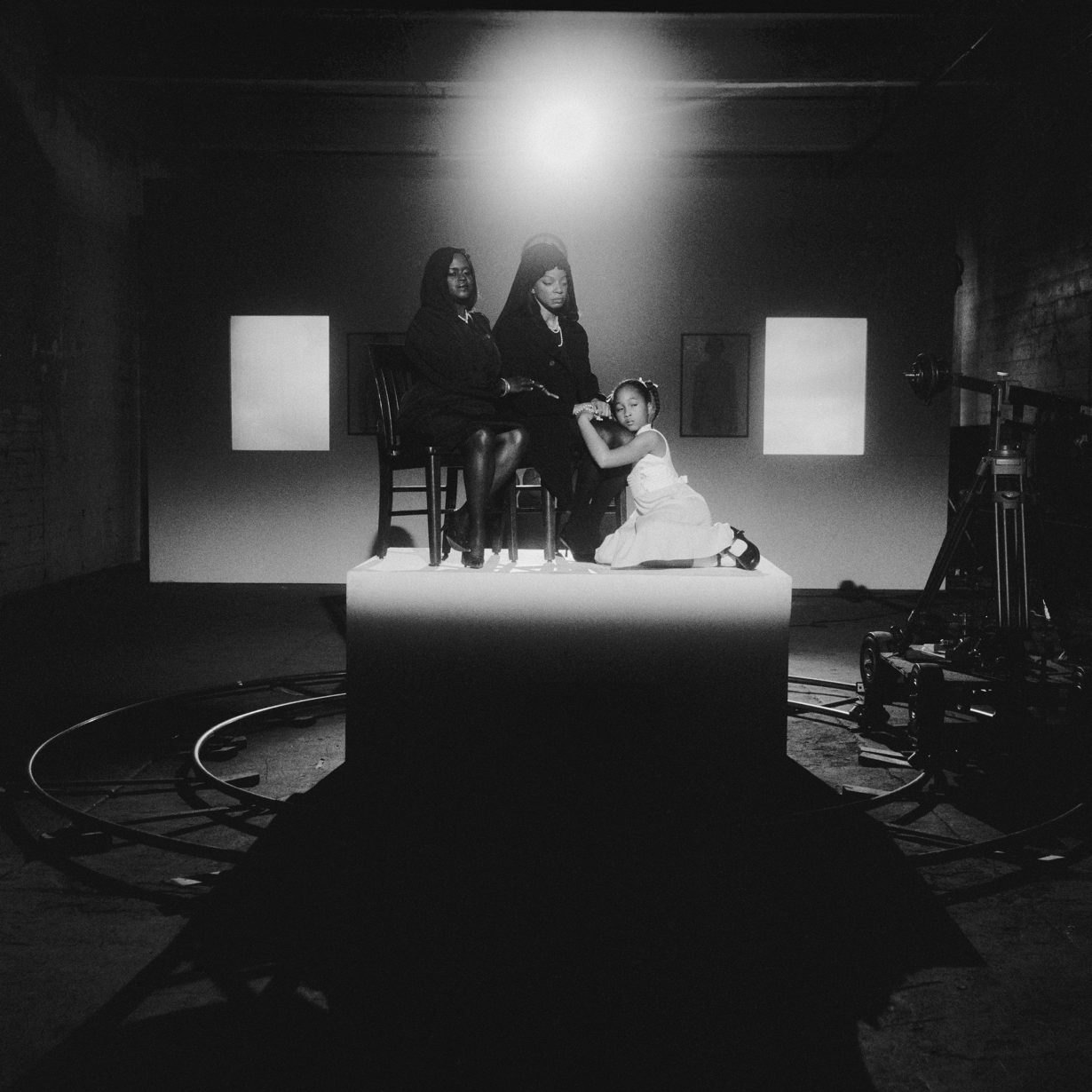 Other pieces, such as works from the series Constructing History (2008) and Museums Series (2006–ongoing), speak to the construction of the world and its definition of the beings who inhabit it. For the former, Weems worked with students to reconstruct historic moments of political violence, from the assassinations of Black activists Medgar Evers, Malcolm X and Martin Luther King Jr to the bombing of Hiroshima. No matter the reenactment, the backdrop remains the same: a white wall with two illuminated blank rectangles next to drawings of a white woman and a white man, and, in the centre of it all, a clock. It's a reminder that histories are indeed constructed, primarily by presiding (white) bodies, and that the notion of time itself is of the essence, as histories can – and often should – be continually reconstructed. In Museums Series, Weems stands, with her back to the camera, in front of various imposing institutions in Europe and the us, from Dresden's Zwinger to Boston's Museum of Fine Arts. At once separate and intertwined – hung here on opposite sides of freestanding walls – the two series question the creation and preservation of history, as well as the bodies it welcomes or casts out.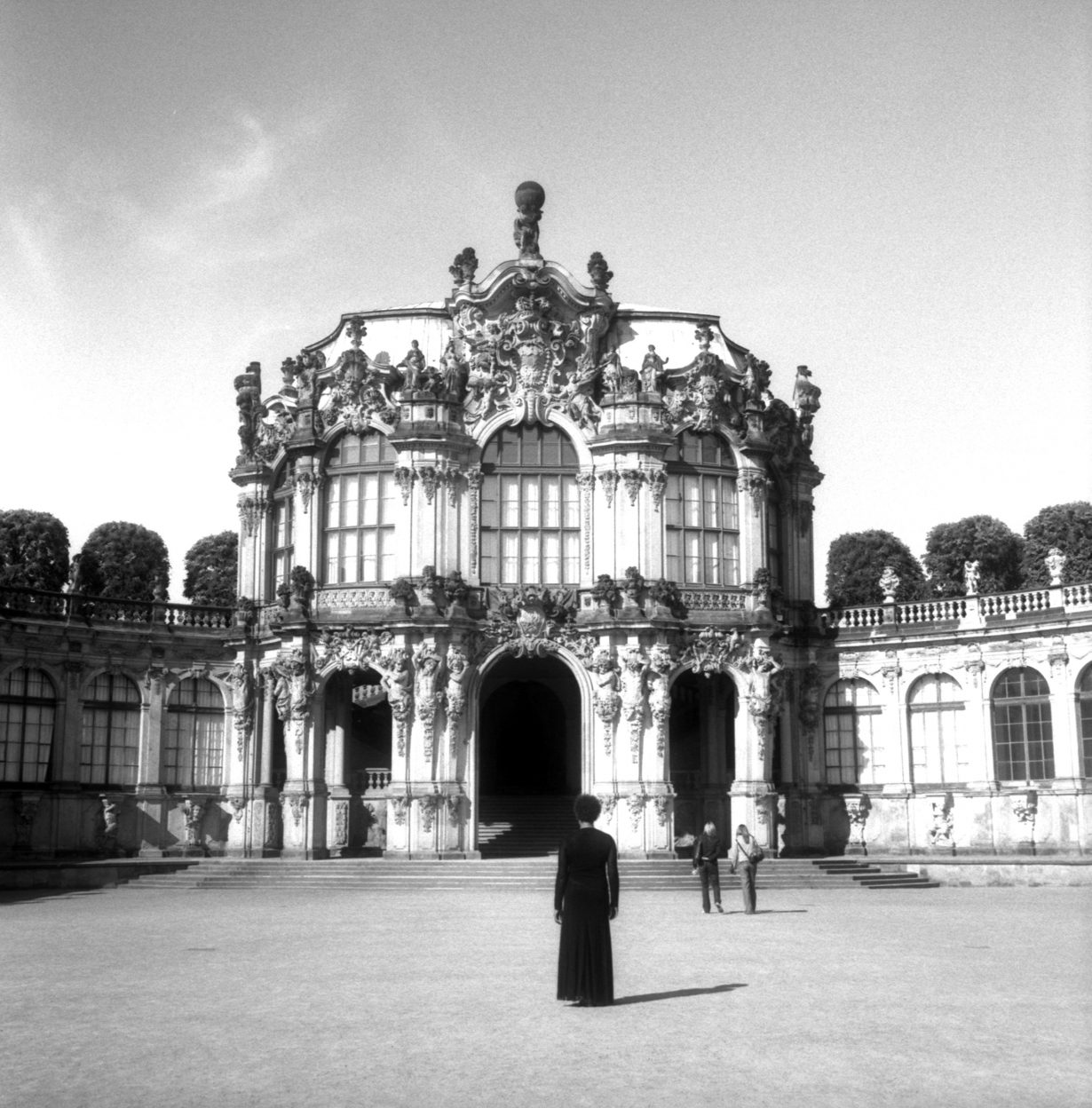 Elsewhere, works such as From Here I Saw What Happened and I Cried (1995–96) foreground the artist's use of textual poetics. In From Here… she appropriates nineteenth- and twentieth- century photographs and daguerreotypes of enslaved Africans and African Americans originally deployed to support racist theories, especially those of Swiss researcher Louis Agassiz, who, among other white Western so-called scientists at the time, claimed Black people were inferior. Weems rephotographed and enlarged them, tinted all but two red and sandblasted texts into their framing glass. Over an image of a naked woman, reclined with legs apart: 'YOU BECAME A PLAYMATE TO THE RICH'. Beside it, a portrait of a woman and child: 'AND THEIR DAUGHTER'. On four images showing people from the waist up: 'YOU HAVE BECOME A SCIENTIFIC PROFILE', 'AN ANTHROPOLOGICAL DEBATE', 'A NEGROID TYPE', '& A PHOTOGRAPHIC SUBJECT'. The piece offers critical awareness of the images' origins, the red filters reinforcing that these people were violently dehumanised and Weems's texts echoing this sentiment while simultaneously restoring their humanity.
It seems hardly a coincidence that the colour red – seen here in photographic filters, texts, and two giant, tinted windows, among other places – acts as a literal roter Faden ('red thread', meaning 'throughline' or 'common thread') throughout. Red: the colour of love, of anger, of life and blood, war and courage; a colour with equally devastating and beautiful associations. For when violence is expressed through beauty, it is enrapturing – and it is precisely in this threshold that Weems's work, and this exhibition, comes alive. Her practice and this overview not only remember but confront acts of violence against humanity through a soul-crushing beauty. And through this beauty, a sense of hope is instilled – not that things were, are or even will be 'OK', but one that speaks to specific possibilities, that demands action, in the United States, in Germany, in every country around the world.
The Evidence of Things Not Seen at Württembergischer Kunstverein, Stuttgart, through 10 July