The museum's inaugural festival, featuring headline musicians Eric Nam and Raveena, reflects upon a century of cross-cultural collaboration
The diversity and rich heritage of Asian cultures has long been the focus of the Smithsonian's National Museum of Asian Art. As the museum continues the year-long celebrations for its centennial, which kicked off last November, this enduring ethos can be seen in the welcoming format of a two-week festival, which culminates on 13 May. The festival will be headlined by internationally acclaimed Seoul-based K-pop singer-songwriter Eric Nam and Indian-American R&B singer Raveena, whose latest album was released with Warner Records in 2022 to critical acclaim. Both will perform on the closing day, with tickets released to the public free of charge.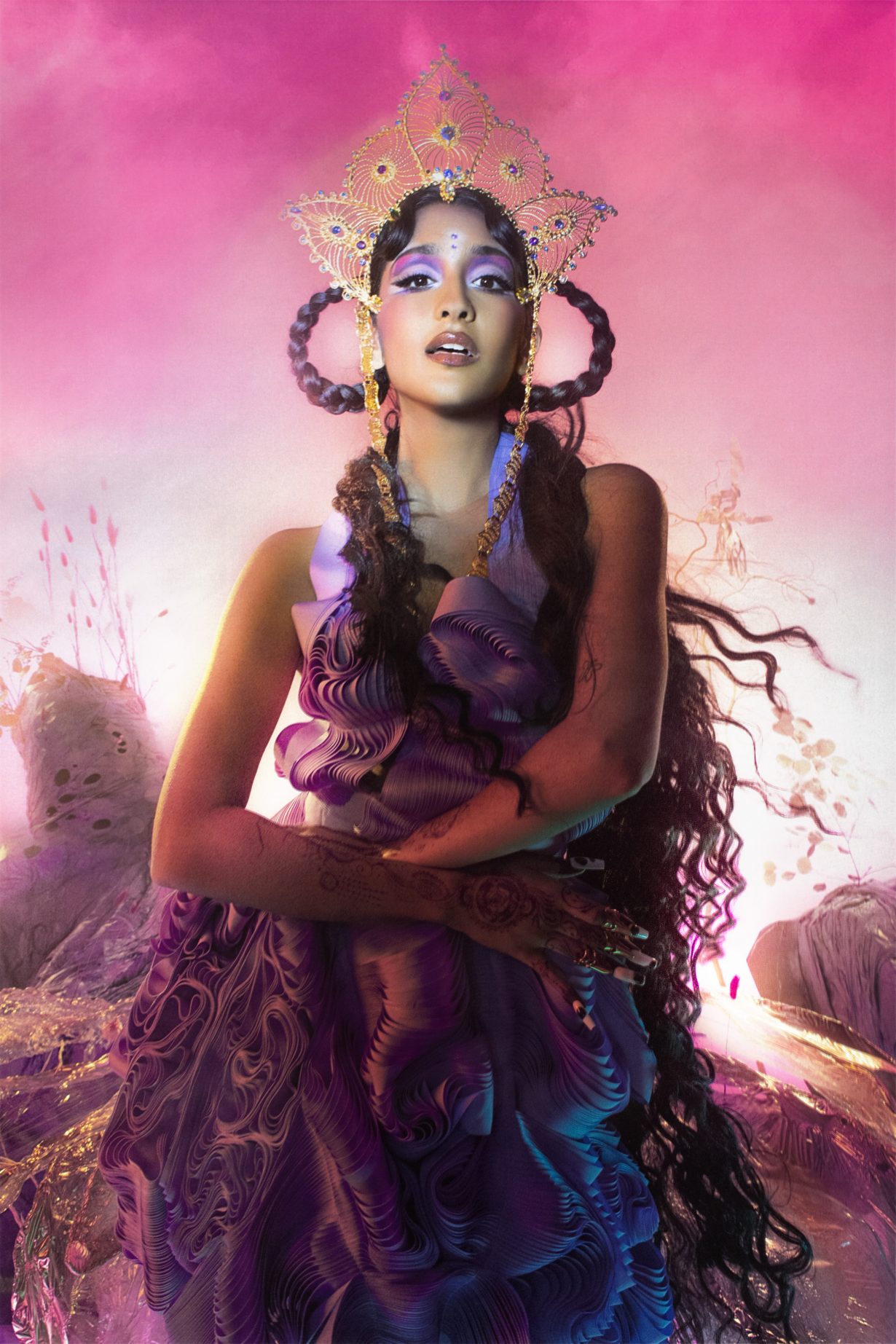 The inaugural festival launches as part of a new five-year initiative to be staged by the museum annually during Asian Pacific American Heritage Month, with support from Bank of America. A global sensation with more than 600 million cumulative streams, festival headliner Nam grew up in Atlanta and graduated from Boston College before landing his break on a Korean audition. He explores his relationship to his mixed heritage through his music, having grown up Asian American and later becoming one of the most popular celebrities in Asia. In his latest album, There and Back Again, he describes the experience of feeling like a foreigner no matter where he is. For breakout star Raveena, music becomes a portal to travel beyond her home in New York and connect once more with her Indian heritage, with influences taken from Bollywood and celebrated Indian artists like R.D. Burman and Asha Bhosle, as well as Western music such as rock and soul, melding genres together in a reflection of her own hybrid experience. 
Alongside the headline performances, the festival programming includes the premiere of composer Huang Ruo's oratorio Angel Island, inspired by poetry written by Chinese immigrants on the walls of the Angel Island detention centre in San Francisco, in partnership with Washington Performing Arts, and a gallery-wide performance by choreographers Vijay Palaparty and Nalini Prakash from local dance company Spilling Ink. A screening of 1920s Japanese silent film A Page of Madness is set to live accompaniment by immersive techno band Coupler, while panel discussions explore topics ranging from fashion innovation to the meteoric rise of Korean pop culture. Alongside interactive experiences, culinary classes, artist-in-residence projects and a pop-up food market, the festival pays tribute to those from the Middle East, Asia, and America's Asian American communities.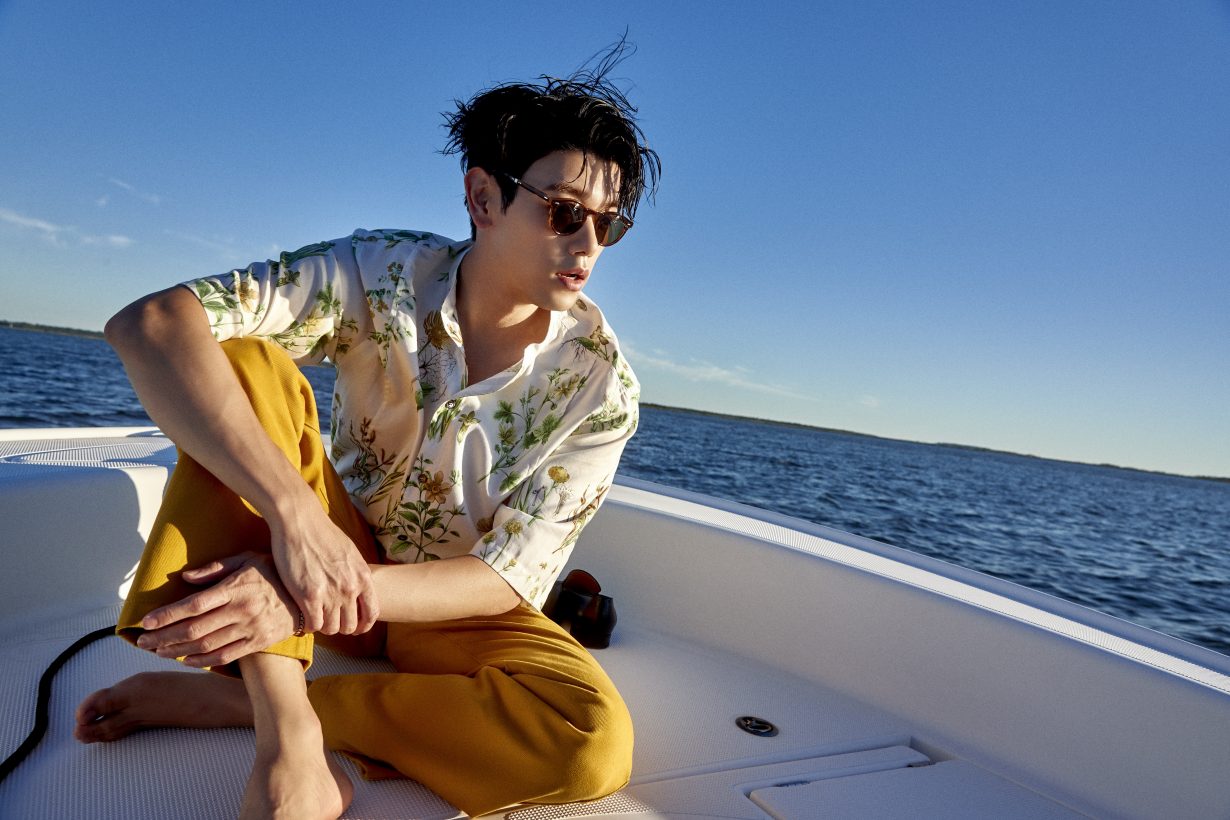 The theme of cross-cultural collaboration is reflected in the interdisciplinary focus of the festival, bringing together music, dance, cinema and indigenous crafts. Over a two-week residency running throughout the festival, interdisciplinary artist and Maryland Institute College of Art Master of Fine Arts graduate Sagar Kamath presents bamboo and banana leaf sculptures in both the museum and the Moongate garden that will react to the environment as they transform, wilt and dry. Workshops led by the artist invite visitors to write on additional leaves in a representation of the intersections of identity and the passage of time as they add their stories to the artwork. The artist reflects upon the cultural connections that can be formed within the natural world through associations both personal and political, and at a scale that is at once intimate and universal. 
The festival offers a fitting celebration to mark the museum's shift into its second century, organised loosely around the wider theme of 'Journeys'. The museum holds one of the world's most important collections of Asian art, while also bringing these works into dialogue with its collection of 19th and early 20th-century American works as a springboard for creative and cross-cultural collaboration. The centennial offers a moment not only for celebration but for reflection on how the museum continues to facilitate conversations between Asian art and culture and its intersection with America. In looking back at this vast history, the National Museum of Asian Art takes the next step into the future.