For London Art Week, ArtReview partnered with boutique hotel brand The Standard to organise and curate a party for the soft launch of their new hotel in London's Kings Cross. ArtReview commissioned British artist Liam Gillick to create a series of interventions throughout the hotel for the occasion.
Gillick's interventions included limited-edition, specially designed drinks mats and napkins, served with every drink at the party and at the hotel during the proceeding week, an installation on the windows of the tenth-floor bar, as well as a playlist devised by the artist. He also curated a new section of the hotel's library, featuring a selection of his favourite books.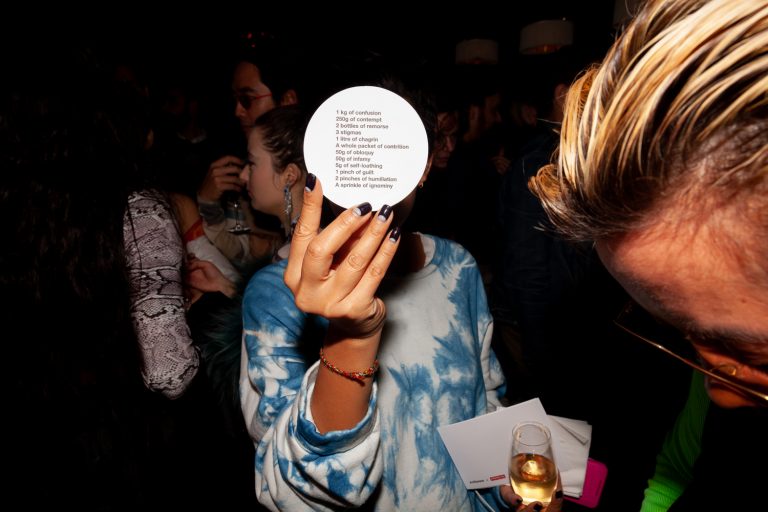 The event was attended by over 300 guests from the artworld, including international collectors, artists, curators and gallerists.
The ArtReview x The Standard party took place on 4 October 2019 at The Standard, London