A debut novel informed by a decade of reportage focused on the effects of poverty and religious violence on education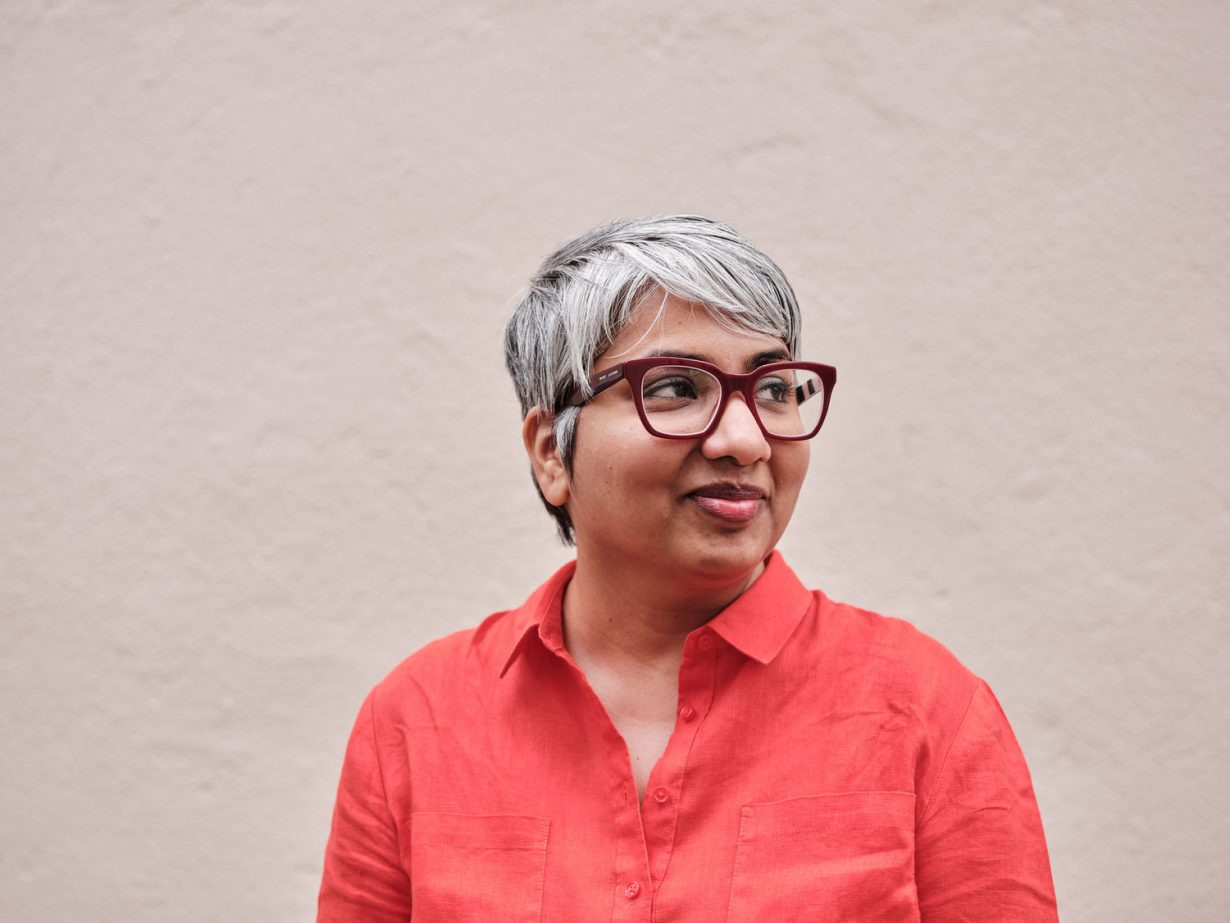 In an unnamed city in India, a child disappears. Local police are called, but they don't care. The child is from a basti, a shantytown on the outskirts of the city towered over by marble-floored 'Hi-fi' condos where people who do matter live. Nine-year-old protagonist Jai takes inspiration from his favourite reality-TV programme, Police Patrol, and from fictional sleuth Byomkesh Bakshi, forming a 'detectiving team' and recruiting his friends Pari and Faiz to find their missing neighbour. While they hunt for clues, more children vanish.
Djinn Patrol on the Purple Line is Deepa Anappara's debut novel, informed by 11 years of reportage focused on the effects of poverty and religious violence on children's education. Having spent much of that time interviewing children from marginalised communities, Anappara contextualises the story as a national issue, where children drop out of school because they have to earn money to eat, or because they are displaced by religious persecution, and where it's estimated that a child goes missing every eight minutes, thought to be trafficked for slave labour, prostitution or the organ trade. Writing from Jai's perspective, Anappara turns statistics churned out by the media into a voice, so that, as she says in her afterword, 'we are reminded of the faces behind the numbers'.
Jai, Pari and Faiz seek to uncover the truth about the disappearances, wandering the nearby bazaar, questioning 'suspects' and gathering information from the families of the vanished. But they are also just children: Jai watches TV and plays cricket in dusty alleyways; Pari dreams of getting a scholarship so that she can become a doctor; Faiz works at a café to help his parents make ends meet. Reality collides with fiction: children whose more innocent fears focus on the spectres of the novel's title are also confronted with the grinding hardship of India's poorest societies, where girls are expected to grow up and become wives and mothers, and Muslims are ostracised. The language, playful and light in its child's point of view, is held in constant tension: as the young detectives come to terms with grief and bereavement, darker political and social forces, like the ever-present smog that makes 'shadows sprawl' and looks 'like the devil's own breath', threaten to engulf their lives.
Deepa Anappara, Djinn Patrol on the Purple Line, Chatto & Windus, £14.99 (hardcover)