The leading light of a new generation of Malayalam filmmakers depicts the pressures that erupt in male violence in Kerala
Malayalam filmmaker Don Palathara's work acknowledges the banality of life. Days merge one into the other: everyone is hustling; chores rarely vary (or come to an end); even a major event – a death, a celebration, a vicious fight, that sort of thing – is merely a brief disruption to the routine. So while each of Palathara's films revolves around one such big event, what he really documents is how most lives continue as normal throughout these situations. Albeit his male protagonists, constantly reeling under the pressure of having to perform their masculinity, face new levels of anguish in the trying circumstances presented in films such as Vith (Seed, 2017) and Santhoshathinte Onnam Rahasyam (Joyful Mystery, 2021).
Palathara is in his mid-thirties, and among his cohort of new Malayalam-language filmmakers (including Jeo Baby, Dileesh Pothan and Lijo Jose Pellissery, whose Jallikattu, 2019, was India's official entry to the Oscars in 2021), his works stand apart, both in terms of their themes and their visual language. In his first release, Shavam (The Corpse, 2015), Palathara seems to have zeroed in on certain stylistic choices. Shot entirely in black and white, an aesthetic he would keep for his next two films, Shavam centres on the death of a prominent man and how the Syrian-Christian community to which he belongs comes together for his funeral. Palathara positions his audience as if flies on the wall, watching the funeral being organised: one of the attendees asks a visiting expat to try to find his daughter a job abroad; cricket scores are relayed to the funeral attendees; a group of men decide it is time for a quick drink in the backyard; the women have things to talk about. There is a hint that a mistress may be present. But nothing much 'happens'.
While the women have the luxury to weep and mourn, the men are expected to be manly, to be in control, to figure out logistics. If they do mourn, it can only be in private, away from the camera.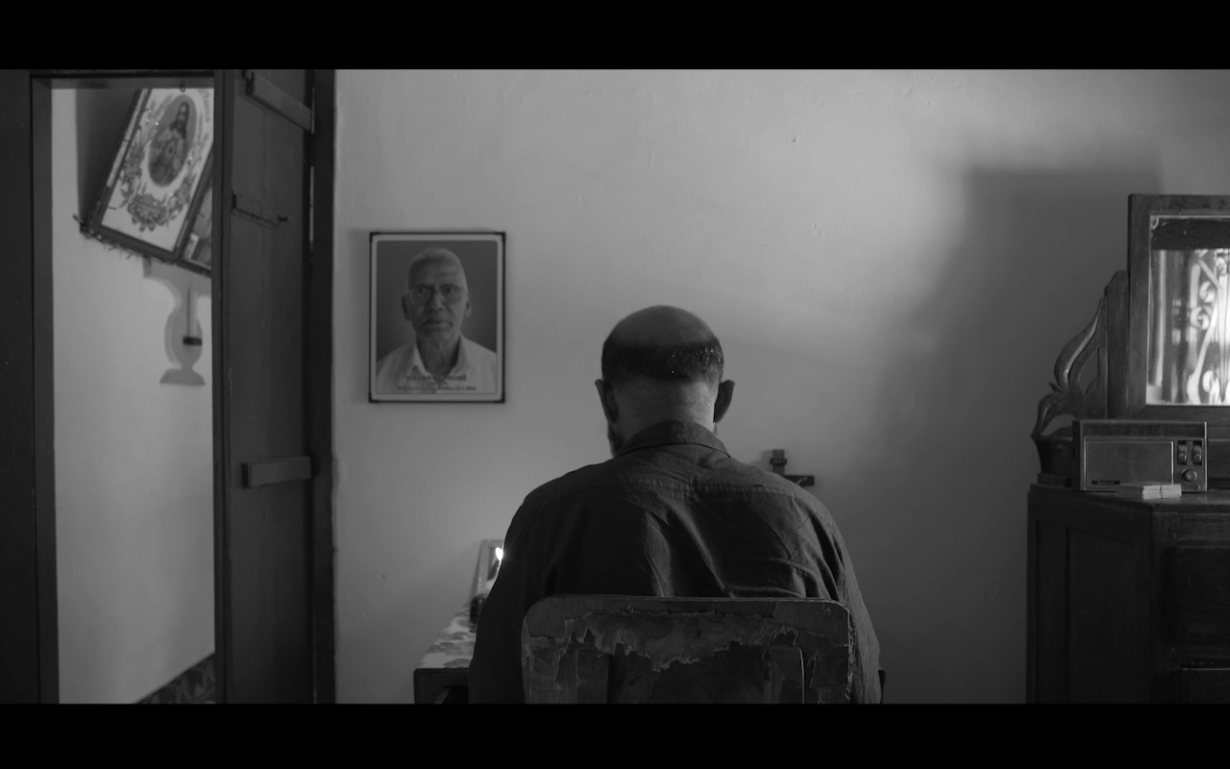 Set in Kerala, whose verdant locales dominate Malayalam film visuals, Palathara's black-and-white frames strip away this aesthetic baggage, allowing the viewer to remain undistracted by prettiness. Moreover, his camera does not home in on faces; shots are, for the main, deep-focus.
This manner of framing lends a universality to his films; the situations recorded could be happening anywhere, to anyone, even if his films centre on a particular community. He carries these stylistic choices into the superb Vith, in which a young man returns from an unnamed city to live with his father. As with Shavam, the story is set within the Syrian-Christian community. Soon the generation gap between father and son, both of whom are set in their ways and routines, begins to show. Many slow sequences that go on for several minutes – another constant in Palathara's visual language – are dedicated to showing the father pray, prepare food for the cattle, cook his own dinner, eat in front of the tv and go about his day. Vith ends in an act of senseless violence, which might or might not be a dream. But the pair's game of one-upmanship has little bearing on the chores that need to be done.
While all five of his films to date reflect on the routine nature of most human lives, his latest two stand out for their documenting of private emotions and the impact of the last two virus-laden years: Santhoshathinte Onnam Rahasyam and Everything is Cinema (2021). Here is where he best defines a sense of claustrophobia, a quality subtly present in all his cinema. Although that reading might be inevitable when watching his films in a global pandemic.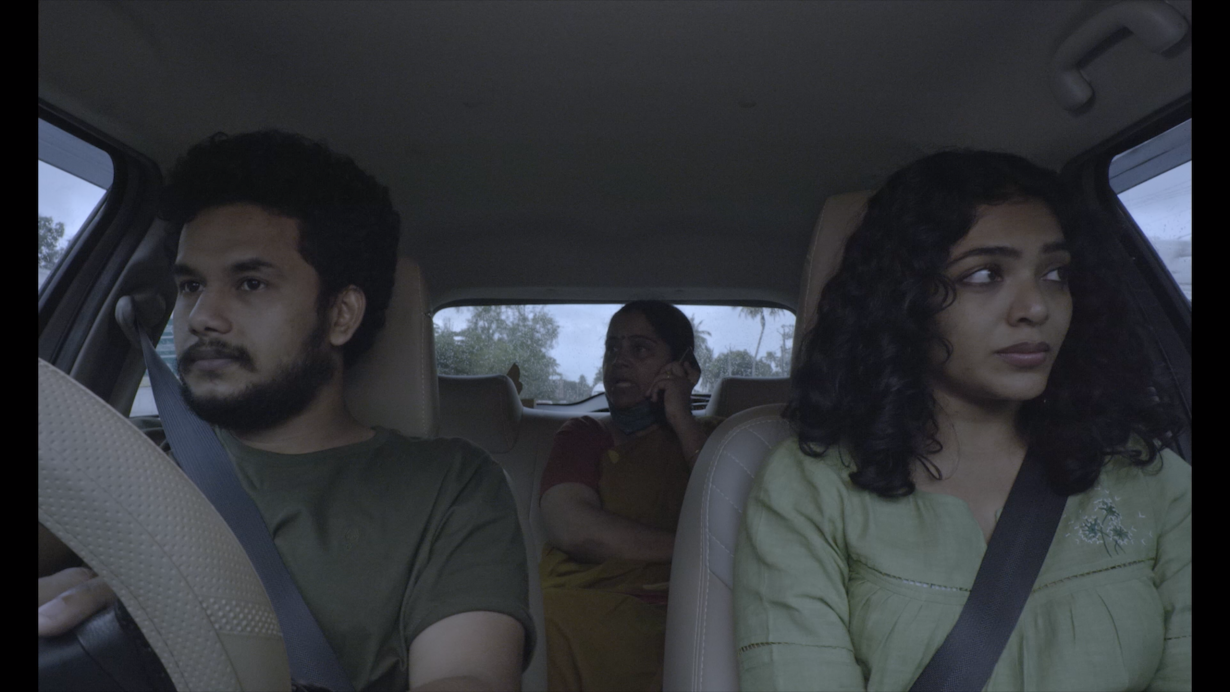 Santhoshathinte… is a one-shot film set entirely inside a car. Maria and Jithin, a young urban couple, are on their way to the hospital because Maria suspects she is pregnant. They are unmarried, live together – perhaps because the lockdown is in place – and are not really financially or socially ready to have a baby. The entire film is one extended fight between the two – Maria expecting Jithin to care more about the situation of an unwanted pregnancy, and Jithin both trying to say the right things and wanting to wait until the results come before worrying about what to do next. Male toxicity, sexual repression, premarital sex, sexual jealousy, wokeness, male anxiety – the film packs a punch in acknowledging all of these, via the conversation between the couple, the friends who call them and via a pretentious film director (voiced by Palathara) whom Maria, a journalist, interviews over the phone. Even as it handles heavy topics, the film manages to be quite funny. Palathara's aptitude for recognising human emotion is revealed in the equal space given to both characters' points of view, making it impossible to fully side with either of them. And the fight gets nasty: old irrelevant things are dredged up, and you begin to understand this is a portrait of a long-term relationship. Neither party wants to be in the car having this fight, and there are many times when we, viewers and voyeurs, want to get out of the car too.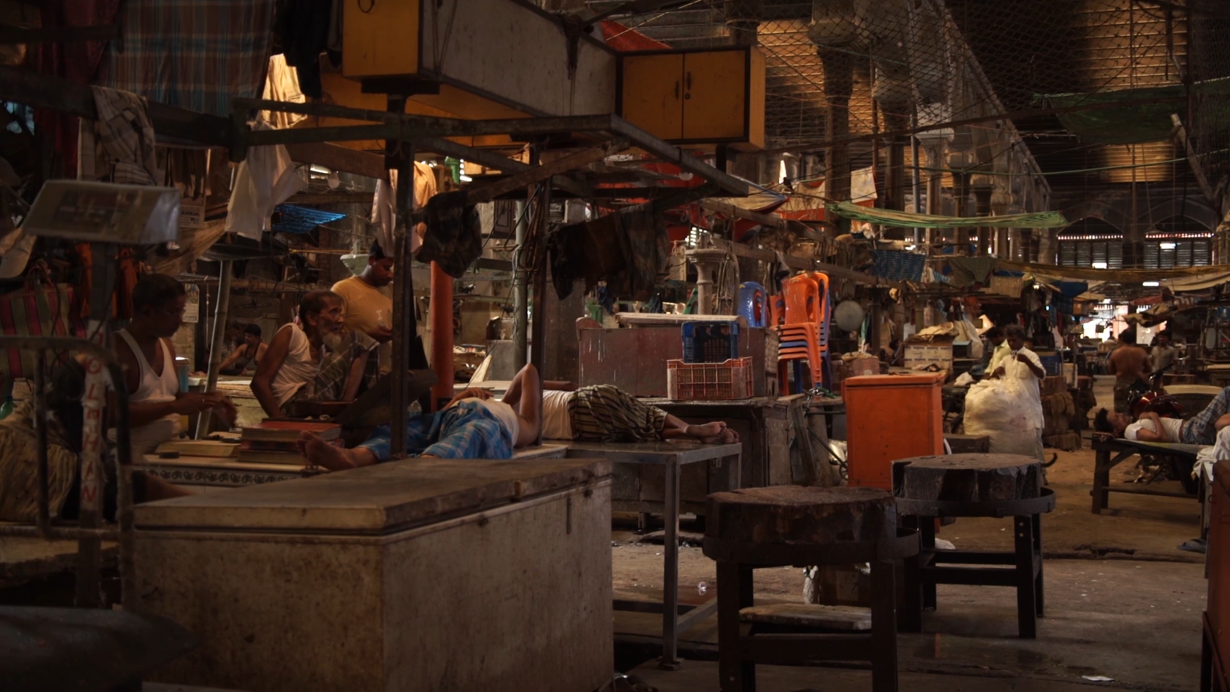 Everything is Cinema could almost be a sequel, only now the fight is between a different couple. Here Chris (played by Palathara), a filmmaker, is stuck indoors in Kolkata with his actor wife, Anitha. He is in the city to make a "continuation" of Louis Malle's 1969 film Calcutta, but a lockdown has been announced and he cannot shoot outdoors. So Chris takes to filming his wife, supposedly without her knowledge, going about her day, cooking, texting, taking selfies for social media, speaking to family, practising yoga, applying face packs, reading. All the while he expresses his disgust with her from behind the camera, recording their constant fighting without himself appearing in the frame. This is a couple whose marriage is at the tail end of its life; being forcibly stuck together is the last straw. The situation brings out the worst in Chris. He is pretentious, filming his wife through a toxic male gaze, but at the same time accusing her of pandering to the male gaze
by using makeup, posting photos, etc. His behaviour inspires no sympathy, but one suspects Palathara's idea was to show how Chris unravels when his plans fail, and his wife is but an easy target onto which to project his frustrations and anxieties.
Palathara insists that his films are questions, not statements. The restricted, confined, localised worlds, self-contained communities and spaces in his films serve to acknowledge our routine, prosaic lives. At the same time, he uses the male figure to examine how deeply entrenched male toxicity is in everyday life. And to explore the ways in which the pressure of societal expectations can quickly turn men violent. But Palathara does not allow his men redemption; he merely questions the repressive nature of strictly gendered everyday lives.