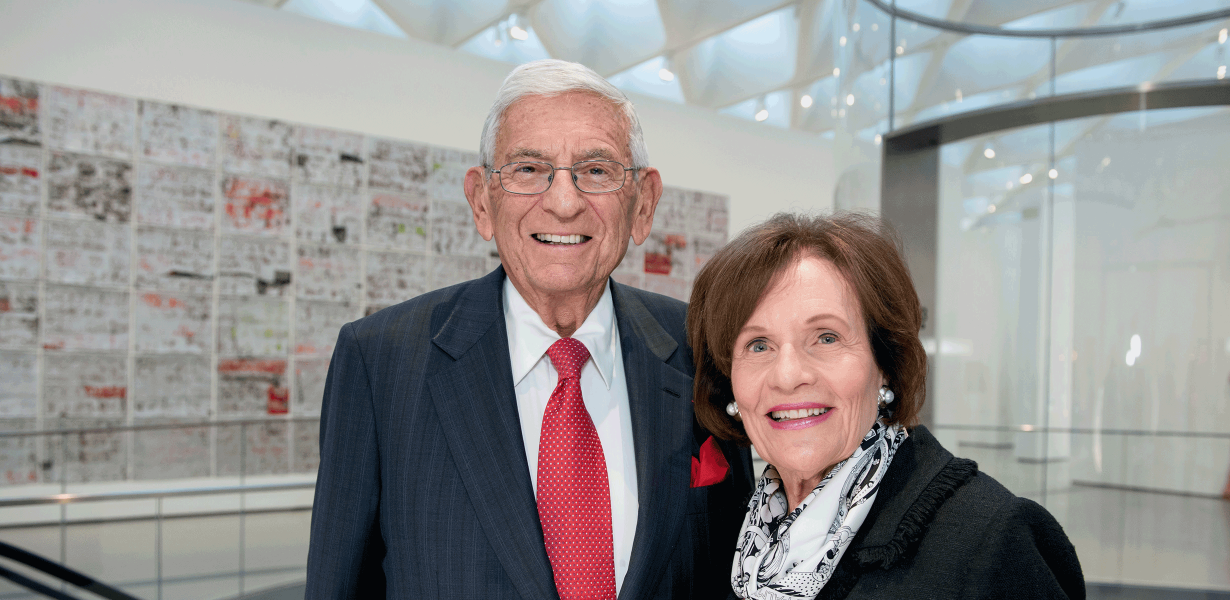 Eli Broad, who together with his wife Edythe proved to be the Los Angeles artworld's most effusive patrons, has died. As well as establishing The Broad, which opened the couple's 2,000-strong art collection up to the public, Eli Broad also supported the Los Angeles County Museum of Art and the Museum of Contemporary Art Los Angeles with millions of dollars in funding.
Broad was instrumental in the founding of the Walt Disney Concert Hall in the city, initiating a $300-million fundraising drive which saw the Frank Gehry-designed performing arts venue open in 2003. His archives sit with the University of California, Los Angeles, and he was a board member and supporter of the university's affiliated Hammer Museum.
When MOCA was on the verge of collapse in 2008, Broad offered a $30 million bailout, halting a last ditch plan to merge the institution with LACMA. The total of their patronage to the city was almost $1 billion, their foundation estimates, not including the money spent on The Broad itself.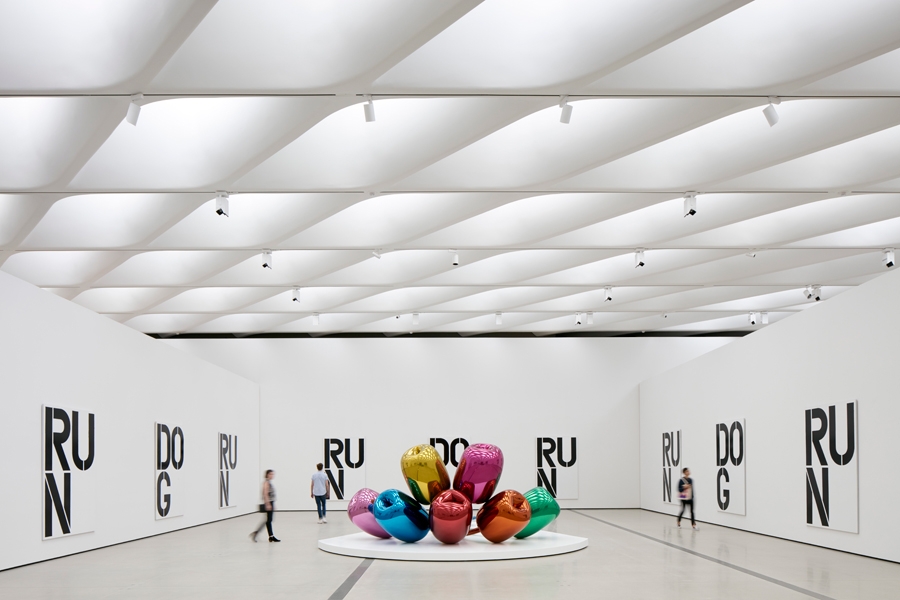 Broad's own collection, paid for off the back of a fortune made in construction and insurance, favoured blue-chip names with works including Jean-Michel Basquiat, Jasper Johns, Jeff Koons, Yayoi Kusama and Andy Warhol among those on show at the Diller Scofidio + Renfro-designed institution. From this the couple estimated they had made 8,500 loans to over 500 other institutions around the world in their lifetimes.
A 2015 profile in ArtReview tackled the collectors' ubiquity in the town.
'Broad himself, in brief conversation with ArtReview, was happy to concede that the situation is not ideal. He smiles sheepishly when told there is likely no other city whose art scene is dominated to such an extent by one couple. When asked whether it would be better if somebody else, like the government or other rich people, stepped in and did more, he answered, "We hope to inspire others," before Edythe, who is rumoured to like art a bit more than he, chimed in: "We aren't going to be around forever."'
Outside the city, Broad served as a Regent of the Smithsonian by appointment of the US government, and was a life trustee of the Museum of Modern Art in New York, a fellow of the American Academy of Arts and Sciences, and in 1994 he received the French Legion of Honor. He also served on the board of the Kyiv-based Future Generation Art Prize.
Gerun Riley, president of The Eli and Edythe Broad Foundation said in a statement: 'As a businessman Eli saw around corners, as a philanthropist he saw the problems in the world and tried to fix them, as a citizen he saw the possibility in our shared community, and as a husband, father and friend he saw the potential in each of us.'