From Willie Doherty's gangster confessional to Evan Ifekoya's twilit memories of nightclubs, what to stream this week
At the risk of stating the obvious, it's fair to say that for a lot of us still living within the strange constraints of lockdown, the kind of art we're most likely to be experiencing at the moment is video. Though, as I've noted here previously, virtual reality technology has been seized on by galleries to present some echo of the experience of physical art, for many artists who already deal in presenting work on monitors in galleries, the absence of a public venue for their work has prompted the release of hours of video art online; where galleries were once reluctant to relinquish exclusivity when it came to the presentation of video art, current circumstances have forced their hand. This is no bad thing.
Because it means there's suddenly a lot more good art-video – or video art – to watch online. And if critics still have a role right now, it's to point out things they discover and say something about the value of these things to others – not least because making selections comes out of viewing a lot more stuff that may not be as good, yet takes just as much time to watch. However much time you may have on your hands right now, you still want to make it count.
So, here are three works of video art that this critic happened to find, while picking through a week's emails. It's what's often styled as a 'Critic's Pick', or a 'What to Watch'. Which it is, and it won't take more than an hour of your time. Time counts.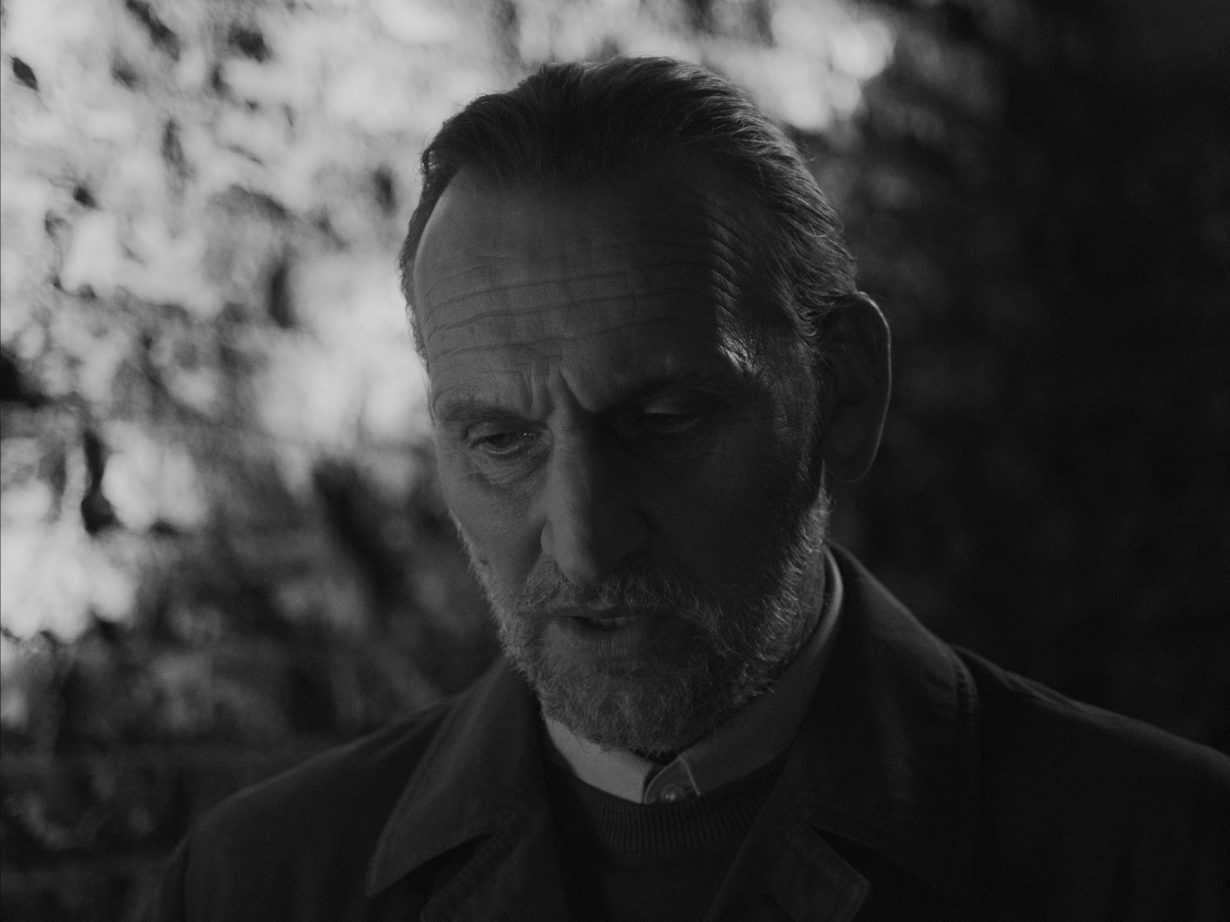 First, you might watch Willie Doherty's ENDLESS (2020), online at Dublin-based Kerlin Gallery's viewing room (and presented in collaboration with Alexander and Bonin, New York and Galerie Peter Kilchmann, Zürich) until 16 June: a dark, elegantly shot, superbly acted 13 minutes, in which a vaguely tough-looking middle-aged white guy (played by Christopher Eccleston) haunts the deserted bare-brick rooms of an abandoned building. I say 'haunts' because the character turns out to be dead. Eccleston's guilt-ridden hard-man monologues on a life lived through lies and deceit, through the manipulative violence of words, and the real violence of force that is never held to account, cloaked in reality-obscuring words. On the surface it's a gangster confessional, though that gangsterism takes on bigger, more ominously political undertones, with brief glimpses, in the allegorical shadows, of those who see facts as disposable. At the same time, ENDLESS is a reflection on the moral choice that an individual makes in colluding with that violence, and on whether they (or we) have any choice at all.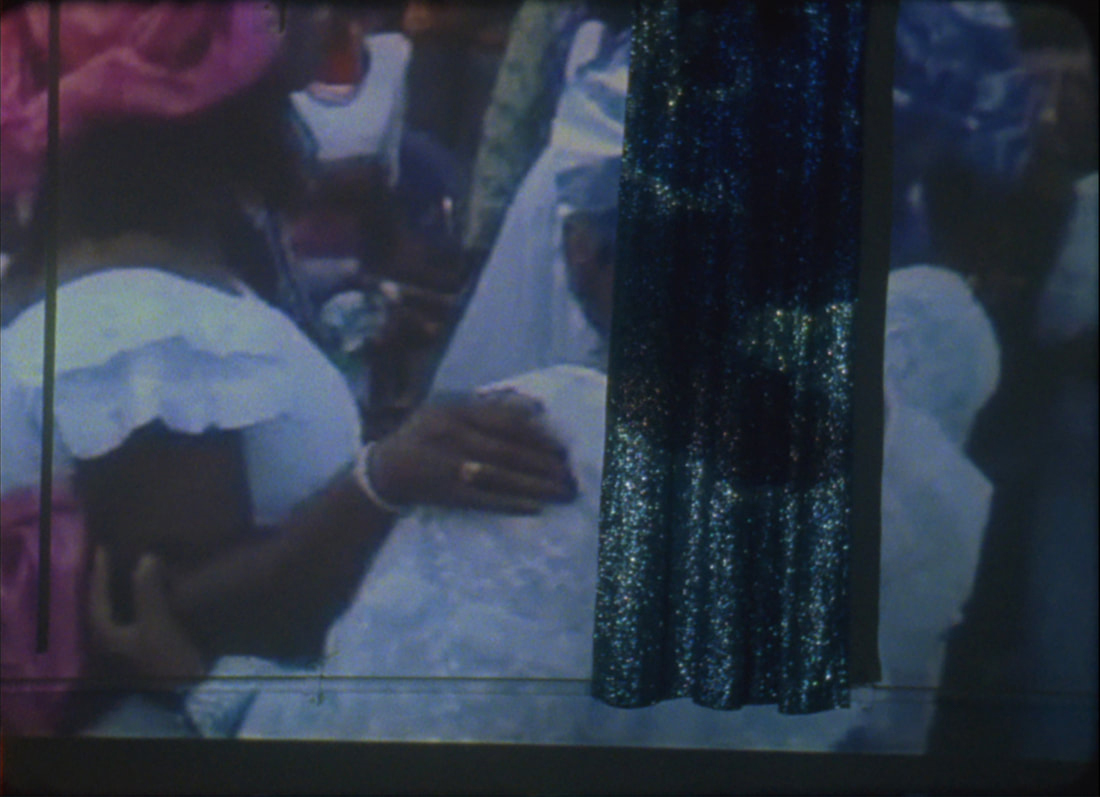 Equally shadowy, but in high contrast, is Evan Ifekoya's She Was a Full Body Speaker (2016), now online at London's Copperfield Gallery until 15 June. Steeped in biography, Ifekoya's video essay has a pace-slowing, twilit tempo, its subject the memory of nightclubs and club culture of the 1980s and 90s, seen through crackling VHS static, and projected over the now-still props of a glitter ball, a soundspeaker and glitterbead curtains. It's "a trip to the archive", the narrator reminds us in a dreamlike, bombed-out voiceover, one that is about putting together a sense of self and belonging among likeminded others, against the stresses and frictions of cultural background (scenes of West African celebrations and funerals counterpoint British club culture), sexuality and gender identity. History, memory and identity interweave (the club sequences drawn, according to the notes, from the archives of feminist filmmaker, DJ and poet Sandi Hughes, active long before Ifekoya was born) with no trace of nostalgia, but rather the sense of the pain of letting go of past ties and remaking oneself through other ones.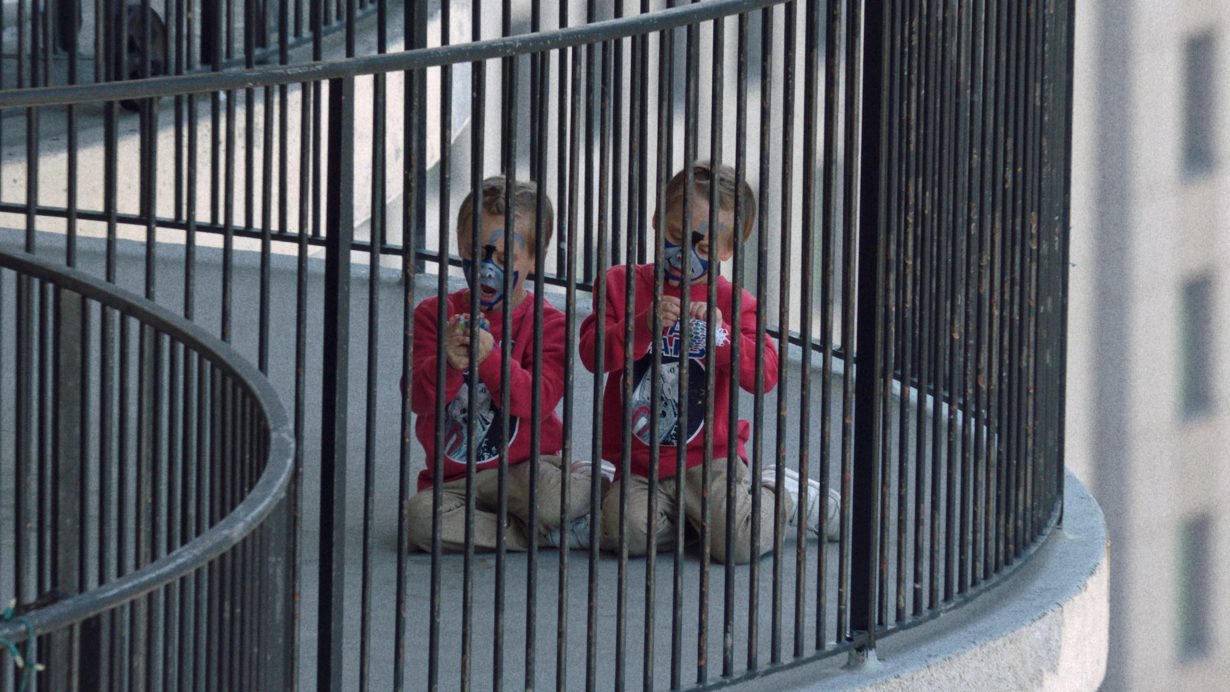 If Doherty and Ifekoya's films are, in their different ways, reflections on history, being human and the truths and lies of memory, then there's something vividly disturbing about the erasure of reality and fiction in Andrew Norman Wilson's compellingly bizarre Z = |Z/Z•Z-1 mod 2|-1: The Old Victrola, screened as part of Anthropocene on Hold, a YouTube 'exhibition' curated by Piraeus-based Polyeco Contemporary Art Initiative. To be avoided by those who get vertigo from never-ending camera zoom, Wilson's hallucinatory three-part work starts with a repeated zoom onto the distant modular balcony of a modernist apartment-block, each time centring on a different object that bears some vague relation to the cellular design of the building, or suggests different kinds of endless regress. Followed by sequences of zooming-in CGI, culminating in oppressively macro/microscopic fractal landscapes whose biomechanical queasiness would make even H.R. Giger nauseous, Wilson's Z = plunges us into an extreme confrontation with the digital image's completely unmoored relation to either document or reality, while confronting us – by its excess – with the psychologically toxic nature of immersive digital culture.
If that's an hour of one's time more or less well-spent, it might suggest that video art has a future beyond the art gallery, and that art video could do with getting out a bit more. While each of these works was made possible by the particular economy of the art gallery and visual art-funding economies (for example, versions of Wilson's work formed the core of his recent show at Ordet, Milan, reviewed here), these impose their limits on the circulation of independent video art, a genre that has gone from the fringe counter-movements of the 1960s and 70s to the often ponderous, overlong and uncomfortably seated preserve of biennial art. Moving video art out of its gallery confines and into the messy openness of network culture would certainly take it further away from the narrow grip of commissioning agencies and curators, since the rarefied economy of attention they preside over is, currently, out of action. There may, after all, be a whole new audience out there, waiting to switch the channel…