Part of the Experimenter Curators' Hub 2021 blog – follow all the latest updates here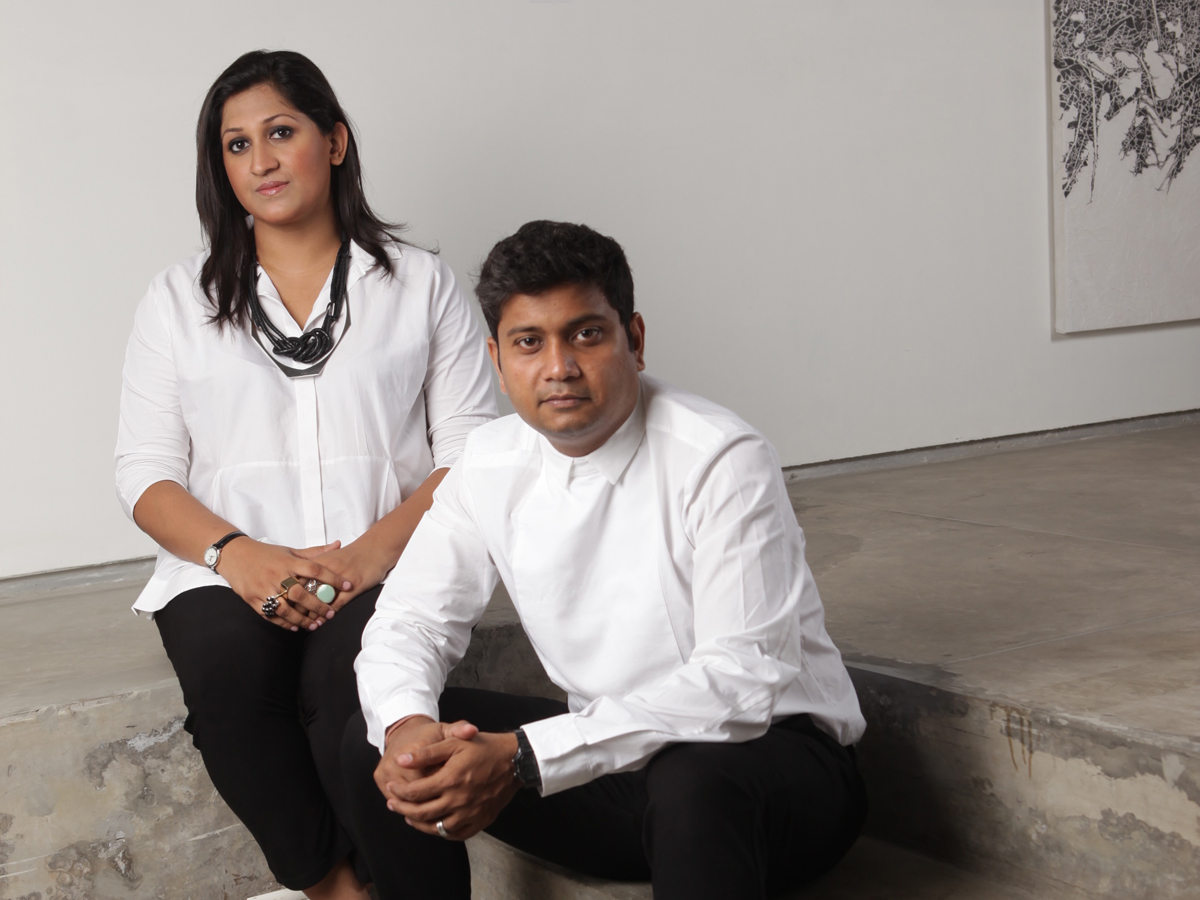 The Experimenter Curators' Hub returns for its 11th edition, running online 9–14 November 2021. The Hub is a platform for fostering discourse on curatorial practice and exhibition-making through discussion and debate – leading curators from around the world are invited to share insights into their work. This year's Hub will be livestreamed on Experimenter and ArtReview's websites.
To find out more about the model of the Hub this year, Goa-based curator and writer Mario D'Souza – currently Associate Curator for the 5th edition of the Kochi-Muziris Biennale – talked to Experimenter cofounders Prateek and Priyanka Raja.
Mario D'Souza The Curators' Hub is many things and that's perhaps its greatest strength. It is a space of learning, sharing and argumentation; of critique and collaboration; it is also an incubator for ideas and impulses; shortcomings, failures and possibilities. It is intimate and offers a space for warm conversations. It hasn't shied away from acknowledging the political currents of its time. In that light, it isn't surprising that you adopt a new framework this time – of thinking with and learning from collaborators, colleagues and peers – of possible projects and new ideas. How did this thematic imagination of futures and regenerative/recuperative hope come about?
Prateek and Priyanka Raja The Curators' Hub has always been about learning and continues to pursue that motive. Learning from the Hub is multifaceted and as you rightly mention, the strength of the Hub lies in the multiple angles through which curatorial practices are approached. Through the debilitating second wave of COVID-19, when we were all literally fighting for the survival of friends, family and comrades, the power of collective action and collaborative intent was never clearer. It was also important to question and reimagine all the structures and scaffoldings that we usually depend on. The thought of a future imagination was seeded in a conversation with our long term collaborator Natasha Ginwala in the immediate aftermath, when we were ourselves recuperating. We felt that instead of looking backwards towards exhibitions that curators have made, it was probably important to look forward, to invite a much more expansive and broader, yet deeply connected group of people, through the curators we invited this year. These collaborators, co-thinkers or co-conspirators even, would then further open up new possibilities, explore propositions for a renewed way of looking at our world, including voices that are influential to these curators and with whom they could truly imagine an alternative. It's possible that some of these propositions may even take form and actualise themselves through the Hub and if it did, it would be absolutely incredible.
MDS While the Hub has brought together a diverse range of practitioners, across research ideas, geographies, institutional structures and curatorial frameworks – over time these have formed direct and uncanny connections; enmeshing in new and curious ways. Was this always the larger intention?
P&PR A participant such as yourself, who has returned to the Hub year after year, recognises these uncanny and curious connections. Yes and no. Sometimes the connections are intentional, and at others the possibilities simply emerge through a collective sharing of thoughts. Although spread across geographies, institutional structures and research orientations, there are connections and overlaps of interest within each other's practices and in the past we have had several situations where curators have found ways to collaborate together, to build propositions with each other and find ways to circle back to the Hub.
MDS The Hub has always been an in-person gathering. With the onset of the COVID-19 pandemic, the previous and the current edition are online – which opens participation to a larger audience, across various time zones. What is missed and what will change in a (hopefully) post-pandemic world?
P&PR Yes this is true. The intimacy of the Hub in person is truly incredible and brings about an immersion in practice that is incomparable. Having said that, even before the pandemic, we were already streaming the Hub online since 2014. The online format adds a certain degree of openness. Anyone can join the Hub from anywhere in the world and last year we saw a wide range of audiences from across time-zones and geographies. What is missed in the online version is the interpersonal connections that is shared as a group inside the gallery, the constructive energies that proximities between people bring together and the absolute dissolution of power structures that we actively pursue at the Hub. We cannot wait to return to a physical form, hopefully next year, but know that the augmentation of the Hub with an integrated online format will continue. We hope to include voices of participants from all corners of the globe, to harness the possibilities that the internet allows and maybe this will in turn enable a new proposition for us.
To follow all the contributions to this year's Experiment Curators' Hub blog, click here.