Hers is an end-of-world view. It is not wholesome and climate-friendly but apocalyptically avant-garde. 
In the early noughts I wrote about the fashion hacktivism of a brand called Andrea Crews. Designed by French artist / designer Maroussia Rebecq, Andrea Crews's activist hacking consisted then and now of two elements: salvaging used or very cheap garments and manipulating their signature design details to obtain something new and offbeat. A discarded polo shirt reprocessed by Andrea Crews, for instance, could find its traditional three-button placket and piqué cotton knit collar shifted over to sit on its shoulder instead of above the breastbone: the new shirt is, at once, recognisably Lacoste but Frankensteined into Andrea Crews. What Rebecq told me she couldn't figure out, however, was how to scale production up enough to make money. Taking each unique dress, coat or pair of trousers apart, recutting them and then putting them back together differently was not something that leant itself to mass production.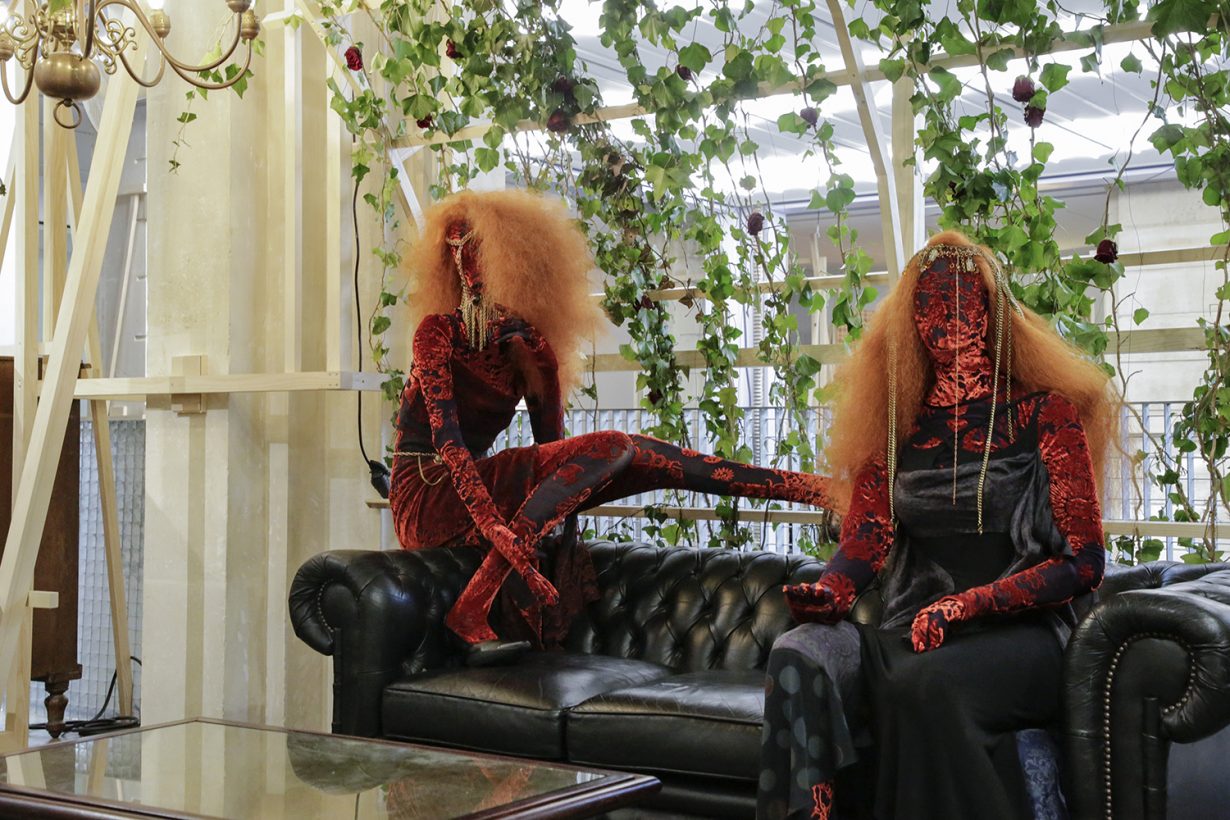 Recently I went to see an exhibit called Hard Drive, put on by fashion designer Marine Serre at Lafayette Anticipations, Paris. Serre makes half of her collections out of deadstock and used clothing, and has been doing so since she founded her brand in 2017. Like Rebecq, Serre had to figure out a way to turn a labour-intensive recycling and redesign operation into something that could produce larger quantities of clothing. Serre is trying to crack that nut, and the manufacturing process she has so far devised is the centrepiece of the two-day show. Upstairs are pieces from this season's collection, set among caravans in what looks like an encampment. Downstairs is a reconstituted atelier, looking very much like the DIY upcycling workshop Andrea Crews held at the Palais de Tokyo in Paris in 2002, and several times since.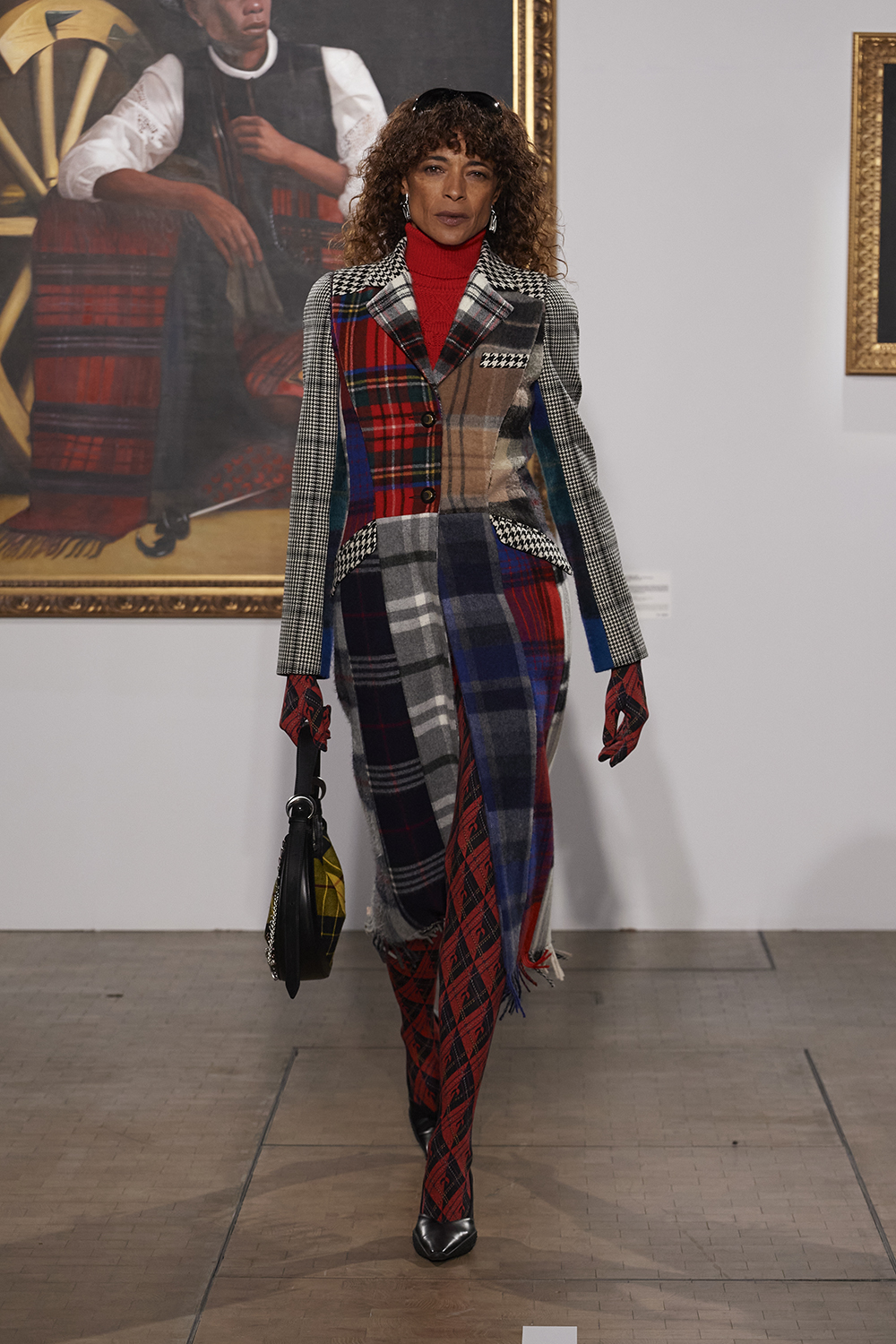 Serre's exhibition factory is divided into separate stations manned by white-coated personnel. While the sewing, pressing and finishing work is much the same as in a regular factory, the sorting through bales of discarded clothing and fabric cutting depart from usual practice, especially the latter. For conventional clothing, cutters unspool yards of virgin cloth and cut out pattern pieces quickly, often using visualising software and laser; for Serre's designs, they have to unpick seams and dipsy-doodle around stains and holes to lay out pattern pieces before cutting each out. The slug's pace makes for output that is not too far off that of haute couture: a team can cut out pieces for 15 pairs of Marine Serre trousers in a day; for conventional brands, 300.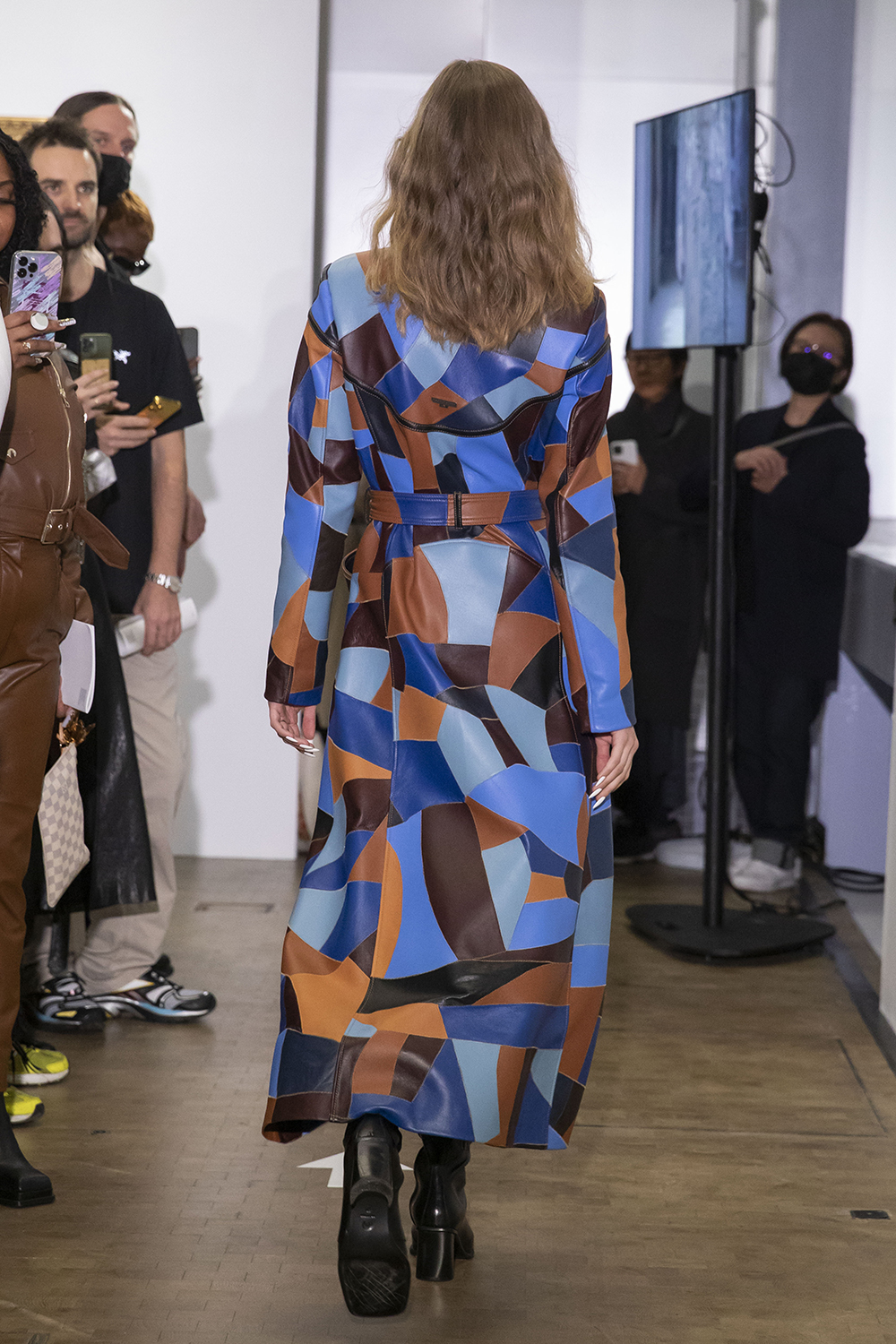 Working with a small Portuguese manufacturer called Dcloset, Serre has taken a little over four years to design and finetune the upcycling process. In interviews she has said that designing out of existing clothes is a backwards process. Instead of drawing whatever comes out of your head and then having fabric made up to realise it, she tells sorters what to look for and then reverse-engineers what is brought to her, reconciling the ideas in her head with the materials she is furnished with. The constraints are many, and in patchworking old sweaters and T-shirts into new creations, Serre has worked out new tricks with old togs. She has learned, for example, that it is easier to circumvent defects by salvaging long, narrow pieces. And she has expanded beyond used clothing, to incorporate household textiles like bedspreads, dish towels, tablecloths and carpets into her collections.
What is pointedly absent from the exhibit's explanatory texts and video voiceovers is eco-vocab like 'sustainable' or 'resilient'. It is as if eco-responsibility is so obvious as to no longer be worth drawing attention to. The extremely near future in which survivalist sustainability must be the norm, Serre already inhabits. Hers is an end-of-world view. It is not wholesome and climate-friendly but dark and apocalyptically avant-garde. Serre has toned this down lately in fashion shows, and the exhibit makes a case for her avant-garde business sense instead. With so many events wrenching apart supply chains, enterprises are scuttling back from farflung lands to set up shop again at home. Which is where Marine Serre already is, surrounded by the plenty of all we have thrown away.
From the April 2022 issue of ArtReview