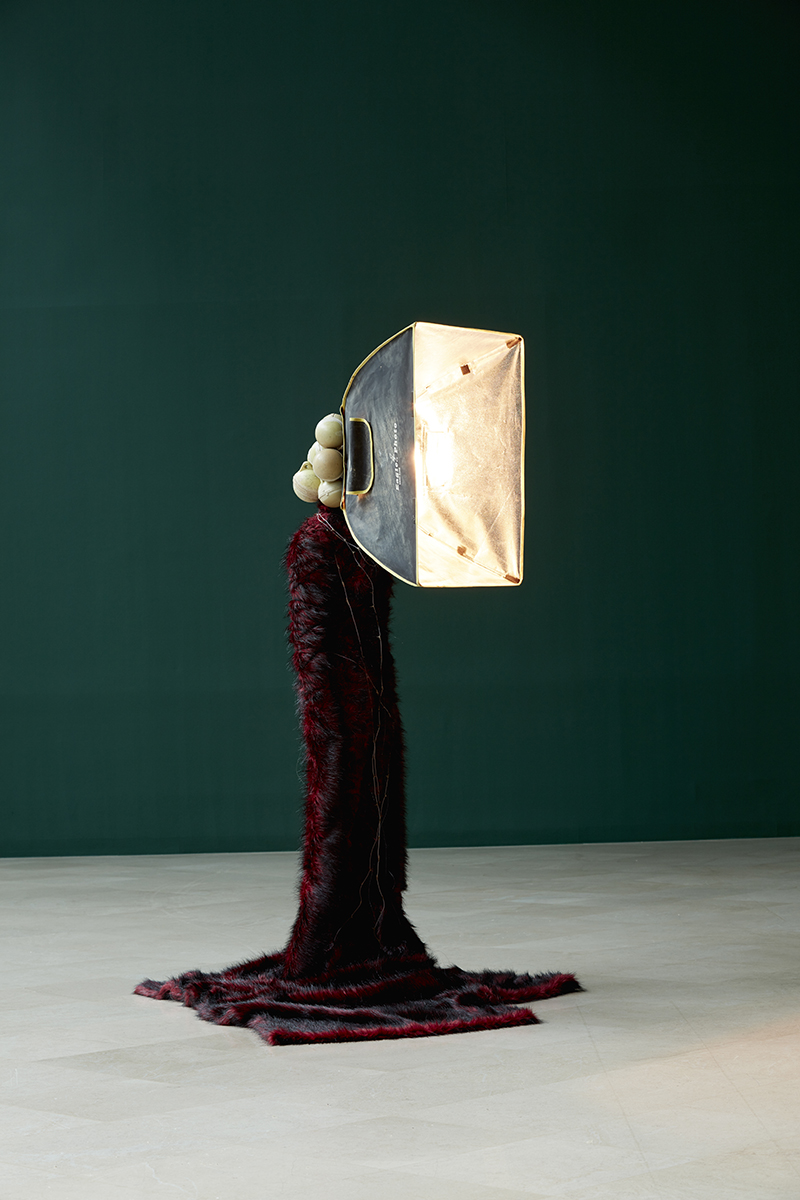 Following hard(ish) on the heels of An Opera for Animals, which toured between the two institutions during 2019, Curtain marks the second collaborative outing for Hong Kong not-for-profit Para Site and Shanghai's Rockbund Art Museum. In keeping with the latter institution's maximalist approach to curating group shows, the new offering features work by no less than 27 artists, all of which (we're promised) refers in more or less oblique ways to 'passages, frontiers, separations, connections, occupations, circulations, and localities'. Via, naturally, the banal reality of curtains. When ArtReview Asia grew up in London, everyone had curtains. Net and woollen ones. Because you could never be too careful. In a world full (as the local news kept announcing) of peeping Toms and flashers, curtains were both a defence for yourself and a protection for others. The ultimate sign of a caring society. When ArtReview Asia lived in Vienna for a while, no one had curtains. Indeed, it was made to feel ashamed for installing a set in its bedroom and letting the whole street down. A street full of people who would be constantly parading around naked in front of their windows, because they had nothing of which to be ashamed. Unlike their dirty neighbour who clearly had something to hide. Curtains for the Viennese were the ultimate sign of degeneracy (or of people who didn't have basements in which to practice their degeneracy). That's a cultural difference for you. A modest resistance to the standardisation of globalisation. They changed their minds when Google Map cars started to come by though. Technology – it fucks things up. Expect some meditations on that (technology for sure, fucking things up possibly) as well as on the concealed and exposed, the public and the private, and the ways in which the digital is altering our relation to past, present and future, in this show, which features work by Xyza Cruz Bacani, Minouk Lim, Jacolby Satterwhite, Zhou Tao and others.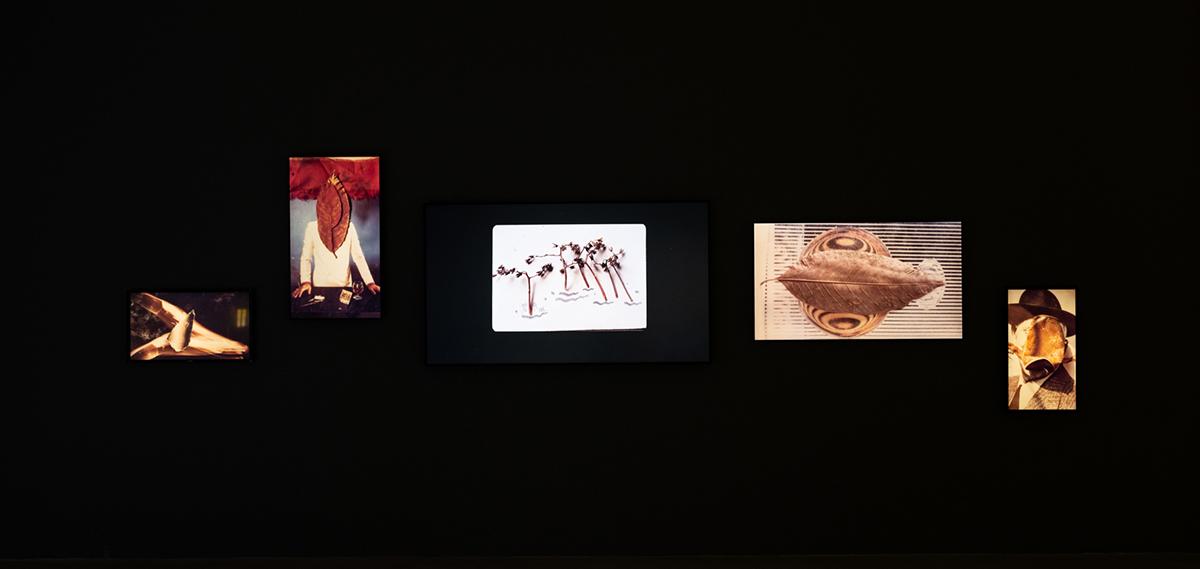 Those of you who do like to pry into other people's affairs will want to make a beeline for Tai Kwun Contemporary, where Portals, Stories, and Other Journeys offers a glimpse 'behind the curtains' and into the archives of the late Ha Bik Chuen and related research by Asia Art Archive. A Hong Kong-based self-taught sculptor and printmaker, Ha kept records in the form of negatives, contact sheets, photo albums, magazines, collages made up from the latter, books on art and visual culture and various other ephemera, all organised and grouped in ways that might constitute an artwork in itself. As a way of demonstrating how archives can be used as well as assembled, four artists and a collective from around the world (Banu Cennetoğlu, Kwan Sheung Chi, Lam Wing Sze, Raqs Media Collective and Walid Raad) have been invited to create sets from the archive incorporating new commissions in dialogue with its contents. The whole, Tai Kwun claims, will reveal 'complex narratives about Hong Kong's art ecology of the last five decades, and reveal parts of Hong Kong's cultural worlds that are not always visible'. A lesson, then, in the value of letting it all hang out.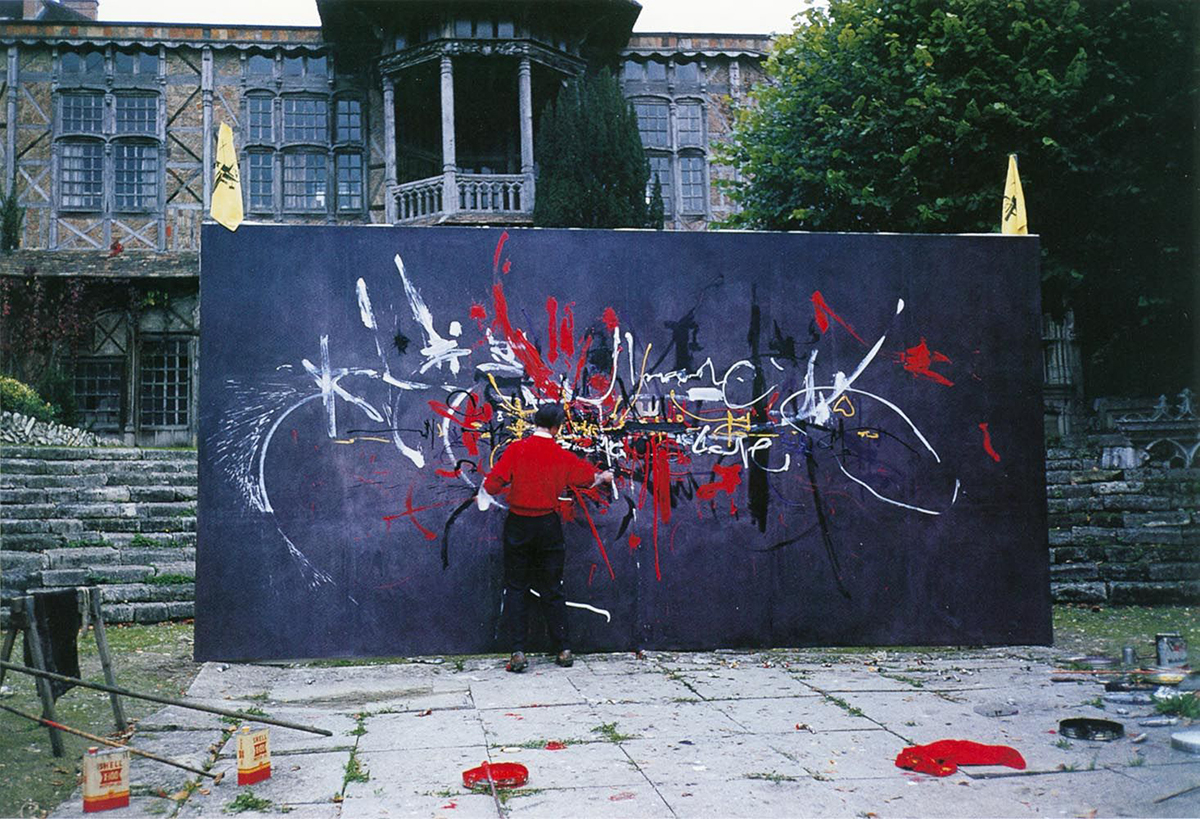 On that subject, ArtReview Asia will confess that the work of Georges Mathieu is one of its guilty pleasures. 'Why guilty?' you shriek. 'The man was a genius: he said so himself!' After all, the Frenchman invented a new movement (Lyrical Abstraction – a European counterpoint to Abstract Expressionism), claimed to have invented the 'drip' technique before Jackson Pollock (you might be detecting a certain competitiveness with the newly powerful postwar American art scene here; that too is part of the charm of Mathieu, who was, politically and unfashionably, a royalist), turned painting in general, and speed painting in particular into a performance art (in 1956 he live-painted a 12 x 4 metre canvas in 20 minutes, onstage before an audience at the Sarah Bernhardt Theatre in Paris), generally talked about himself in public using the third-person, (almost) singlehandedly resurrected history painting and battle scenes as a relevant late-twentieth-century genre and was one of the inspirations cited in the first manifesto of Japan's influential Gutai group. Of course, if you look at Tate's website, you may find repeated mentions of the fact that Mathieu is 'not fashionable', but what do they know? Now, in these troubled times, where everything surrounding art is inevitably political, we need some artists who are entertainers. And Mathieu's abstract riffs on East Asian calligraphy are nothing if not exuberant, entertaining and self-consciously meaningless (albeit with a certain element of resurrected Orientalism to boot). To mark the twentieth anniversary of the artist's birth, Hong Kong's K11 Art Foundation and the Consulate General of France in Hong Kong & Macau are co-presenting a retrospective exhibition, Calligraphy Rhapsody, that will provide a welcome reminder of the fact that art can be fun.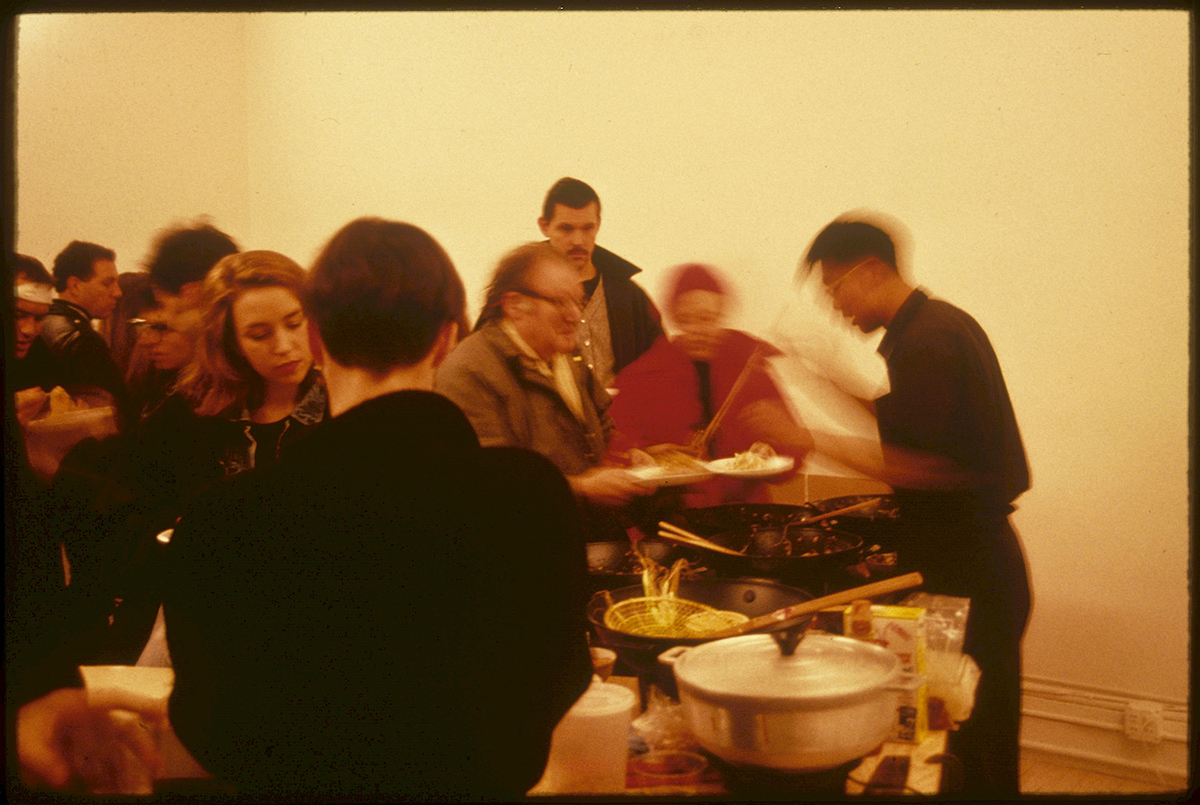 Still, you can't just run off and live in a fantasy world forever. Unless you're a cosplay fanatic or Narendra Modi, in which case it seems to be an entirely reasonable way of dealing with the world. And those of you wishing to reconnect with a version of reality will want to check out The Real World, a group exhibition at David Zwirner Hong Kong featuring paintings sculptures and installations by Felix Gonzalez-Torres, Raymond Pettibon, Jason Rhoades, Diana Thater, Rirkrit Tiravanija and Lisa Yuskavage. Rather than being a tribute to the 1990s MTV reality show (with which the exhibition shares a name) in which a group of young adults move to a new city, share a home and are filmed 24/7 for our entertainment, the exhibition traces the ways in which artists attempted to reconnect art (specifically art in New York and Los Angeles) to reality during the same period, by incorporating nontraditional materials and subjects in their work in an attempt to forge links to the social realities of the time. Expect questions of identity, gender, sexuality, consumerism and rapid urbanisation to be at the fore, along with, courtesy of Tiravanija's iconic untitled 1990 (pad thai) – the first in a series of works in which the artist served gallery visitors food – a healthy (and nourishing) dose of relational aesthetics.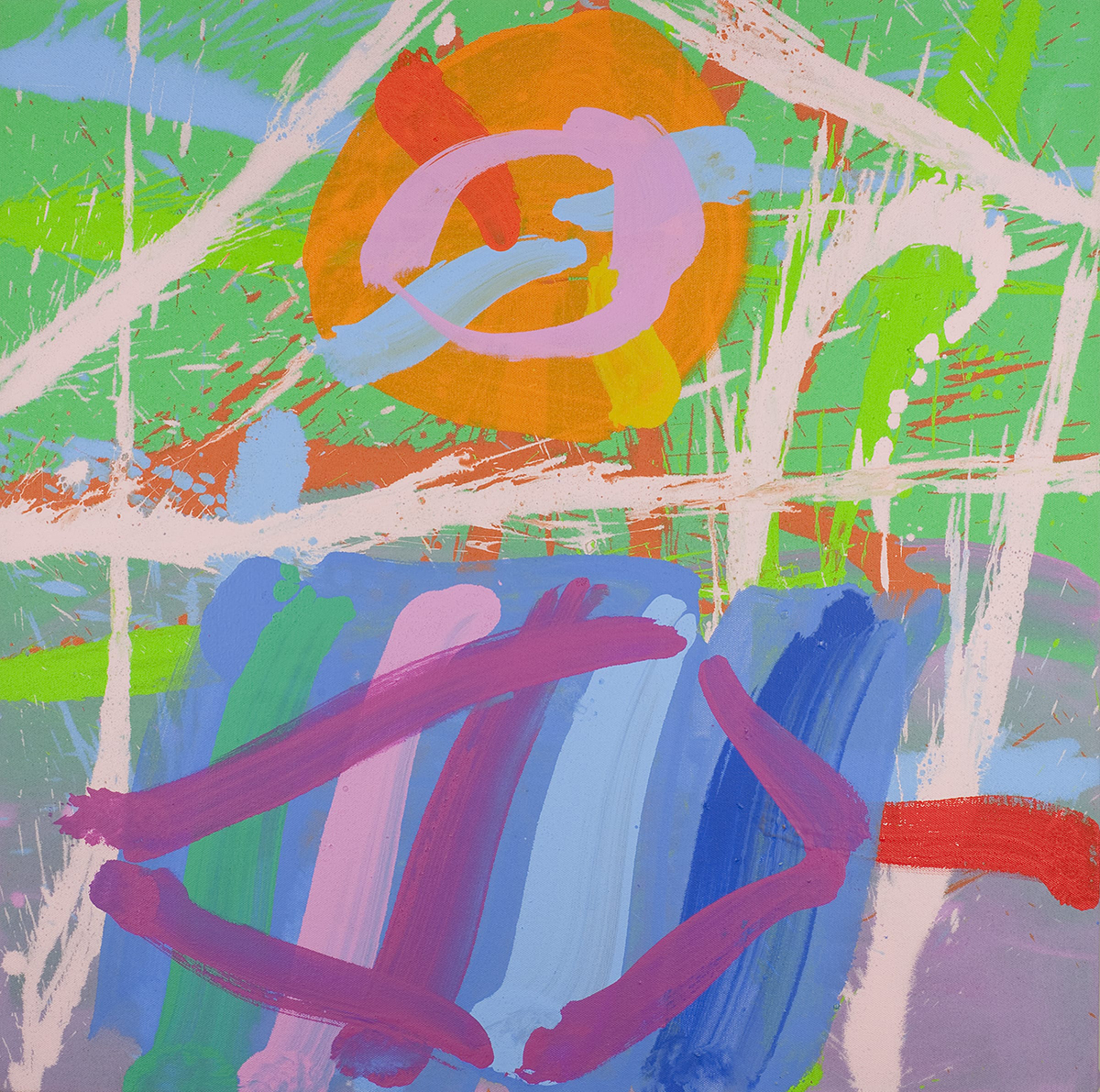 On the subject of relating, Hong Kong's 3812 Gallery is celebrating its tenth anniversary (and a new gallery space in Wyndham Place) with a two-part exhibition (running from May to July) titled After Nature and staging conversations between a series of Chinese and British artists, each of whom explores the relationships between nature and abstraction. Part 1 places the work of Hong Kong-born architect and artist Raymond Fung Wing Kee alongside British Abstract Expressionist painter Albert Irvin and the Chinese abstractionist Li Lei in a juxtaposition that situates the landscapes of Hong Kong (Fung) alongside urban abstractions (Irvin) and mental landscapes (Li) in order to explore dialogues between Western and Eastern aesthetics and a range of conceptualisations of abstraction. The series as a whole seeks to pose questions about the relationship between humans and nature and the nature of artistic influence and dialogue at a time when international relations, because of both pandemics and politics, seem to be increasingly abstract concepts in their own right.
Excerpt from the forthcoming Summer 2021 issue of ArtReview Asia.