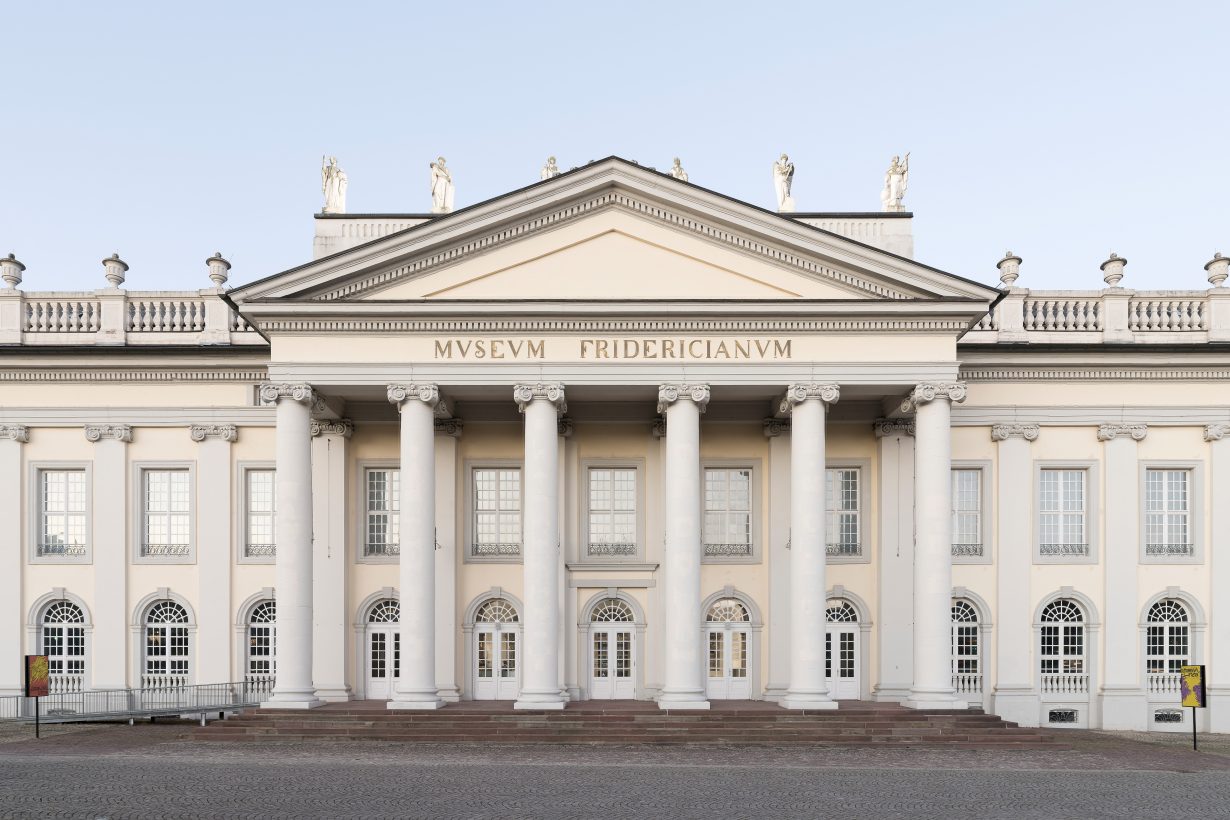 In his opening remarks to this year's Documenta 15, Germany's Federal President Frank-Walter Steinmeier appealed to the organisers of this year's show to do more to tackle the antisemitism allegations surrounding the event.
Speaking at the Fridericianum, Steinmeier said 'there are limits' to the freedom artists can have when they address political issues. 'As justified as some criticism of Israeli policies, such as the building of settlements, is, recognising Israeli statehood means recognising the dignity and security of the modern Jewish community.' He added that, 'as Germany's president I say for my country: the recognition of Israel is the basis and condition for debate here'. And, despite having stated that criticising Israeli politics was allowed, 'a line is crossed when criticism of Israel turns into a questioning of its right to exist'.
Steinmeier's intervention follows a long-running dispute over anti-semitism claims, with various Jewish groups complaining about previous statements concerning the actions of the Israeli government towards the people of Palestine made by various Documenta contributors. This year's curators Ruangrupa, were in January accused by the German group Alliance Against Anti-Semitism Kassel of featuring 'anti-Israeli activists' in their programming. Then, on 28 May, racist graffiti was sprayed on the inside of Documenta's curatorial offices in Kassel, Germany, after a break-in.
Steinmeier stated a hope for the show to facilitate proper debate between representatives from developing countries and the Jewish communities in Germany and Israel, calling on Documenta organisers not to outsource their responsibility to the Indonesian curators, but instead to 'create appropriate structures' for debate in a mediatory fashion.
In his review of Documenta 15, ArtReview editor J.J. Charlesworth described Ruangrupa's curation as a 'significant upending of the exhibition's seven-decades-long run of appointing artistic directors who have always been professional curators, and (with the exception of Okwui Enwezor in 2002) all of them Europeans'. 'Ruangrupa's exhibition', Charlesworth writes, 'is a remarkable dislocation of Documenta's mystical status in the artworld's professional curatorial pecking order, while it extends further the practice of distributed curating and organising that has been steadily more evident in previous editions'.