The High Line, the linear park in New York dotted with contemporary art, is to be extended in both directions. State governor Andrew Cuomo laid out plans for a new L-shaped plaza to be added where the elevated former train track flies over 10th Avenue. More ambitious is the plan to take the park beyond its current 34th street terminus, creating a path through to Pier 76 where the New York Police Department currently have a lot for towed cars. This will then be transformed into a park.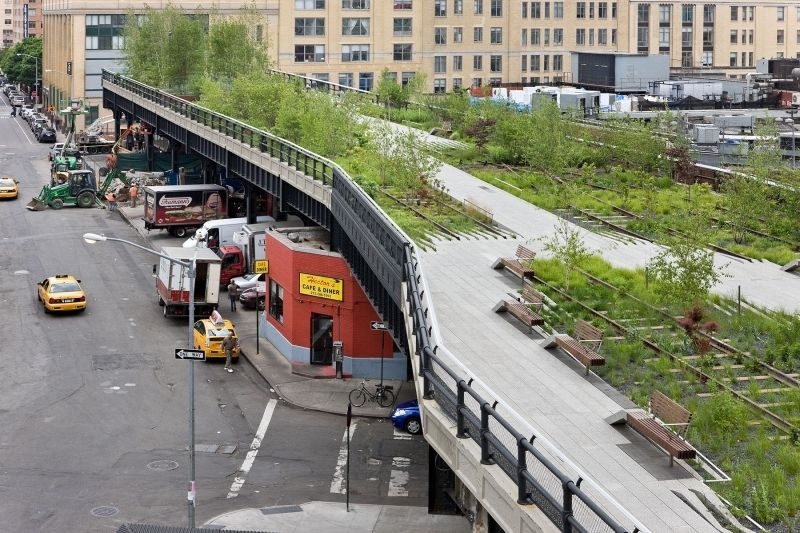 Cuomo says the project will cost $60 million, split between the state, property company Brookfield and private philanthropy. Though the 1.5 mile High Line has proved popular, with 8 million visiting annually, the cost is likely to be greeted with some opposition given the swingeing cuts currently being made by the city's museums as a consequence of the COVID-19 pandemic and attendent lockdowns.
In Mexico City, a project to turn Chapultepec Park into an 'art park' sparked protest for similar reasons.
'This will be the most ambitious redevelopment that New York City has seen in decades,' Cuomo said in statement. 'When the private sector economy lags, state governments build infrastructure and spur development. The beautiful Moynihan Train Hall is open, the renovation of Penn Station and this High Line extension project begin this year. This connection is part of a district-wide redevelopment of the West Side that will jumpstart the private market in a post-COVID world.'