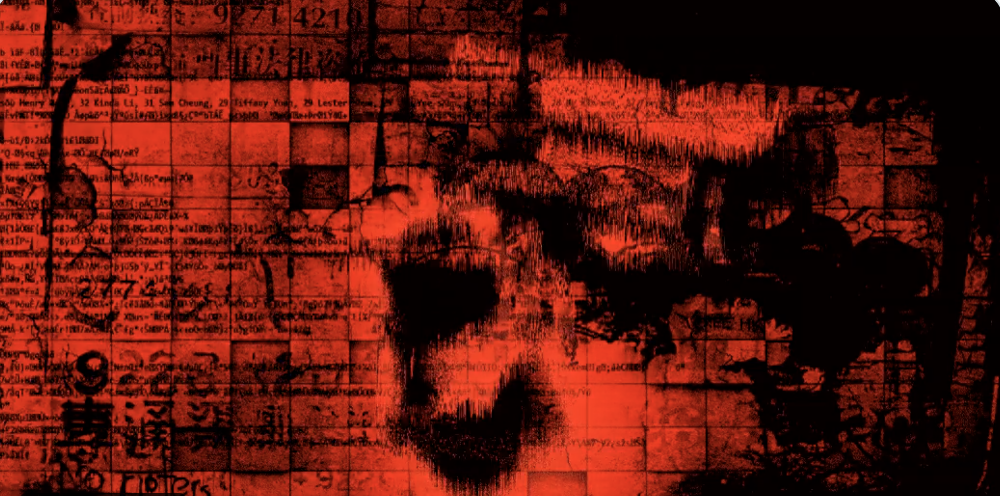 An artwork subtly criticising the Chinese government has been removed from an electronic billboard in Hong Kong after a week.
The digital animation by artist Patrick Amadon flashed up the names of pro-democracy activists such as student leader Joshua Wong and academic Benny Tai at such as speed they could not be immediately discerned. The text was visible however when the billboard, which was mounted on the facade of the SOGO Causeway Bay department store, was photographed.
Amadon's work, titled No Rioters, was conceived to coincide with Art Basel Hong Kong. The Los Angeles-based artist told Associated Press he felt that the art industry was ignoring the crackdown on freedom in the semi-autonomous city. 'It was too much watching Art Week in Hong Kong pretend the Chinese government didn't crush a democracy and turn Hong Kong into a vassal surveillance state… because it's a convenient location for a good market.'
There is no suggestion, however, that the government itself requested the removal of the work, but on being made aware of its political nature, SOGO demanded its removal. Amadon said he was surprised it lasted so long.