A new book offers insights into what goes on behind the closed doors of arts institutions's boardrooms
John Tusa has spent much of his professional life since the 1980s in the UK's arts 'establishment', first as the head of the BBC's World Service, then as managing director of London's Barbican Centre, and just as much time serving on the boards of others. What goes on behind the closed doors of the boardroom is rarely public. Yet governance (confirming that an organisation is doing what it's supposed to) has played an increasingly crucial role in the life of arts organisations over the last 30 years. Galleries, concert halls and museums today depend on a mix of public funding and private giving to produce a public good that has little to do with 'making money'.
Tusa, as one of his interviewees puts it, is a man with 'the heart of a luvvie and the mind of a suit'. On Board (Bloomsbury Business, 2020) is an unusual sort of career memoir in the guise of a study, or a how-to guide. Tusa's reflections of serving on seven different boards (three of them as chairman) over 25 years are oddly captivating – even weirdly entertaining – for their accessible retelling of how personalities, institutional realities and ethical principles tangle in the otherwise obscure, apparently bureaucratic politicking of the 'suits', understood as the foundations of the 'luvvies'' outward success. From his initiation as trustee of the National Portrait Gallery (and its ambitious gallery expansion during the early 1990s), to the triumph of the British Museum's game-changing 'Great Court' transformation in 2004, via the lows of trying to steer the financially troubled and chaotic English National Opera during the late 1990s, through to chairing the University of the Arts London UAL, the UK's largest grouping of art and design colleges), Tusa's is a story of good and bad combinations of chairman and chief executive, of well-selected trustees versus indifferent or disruptive ones, and of the meddlings of external forces, usually government departments and funding bodies.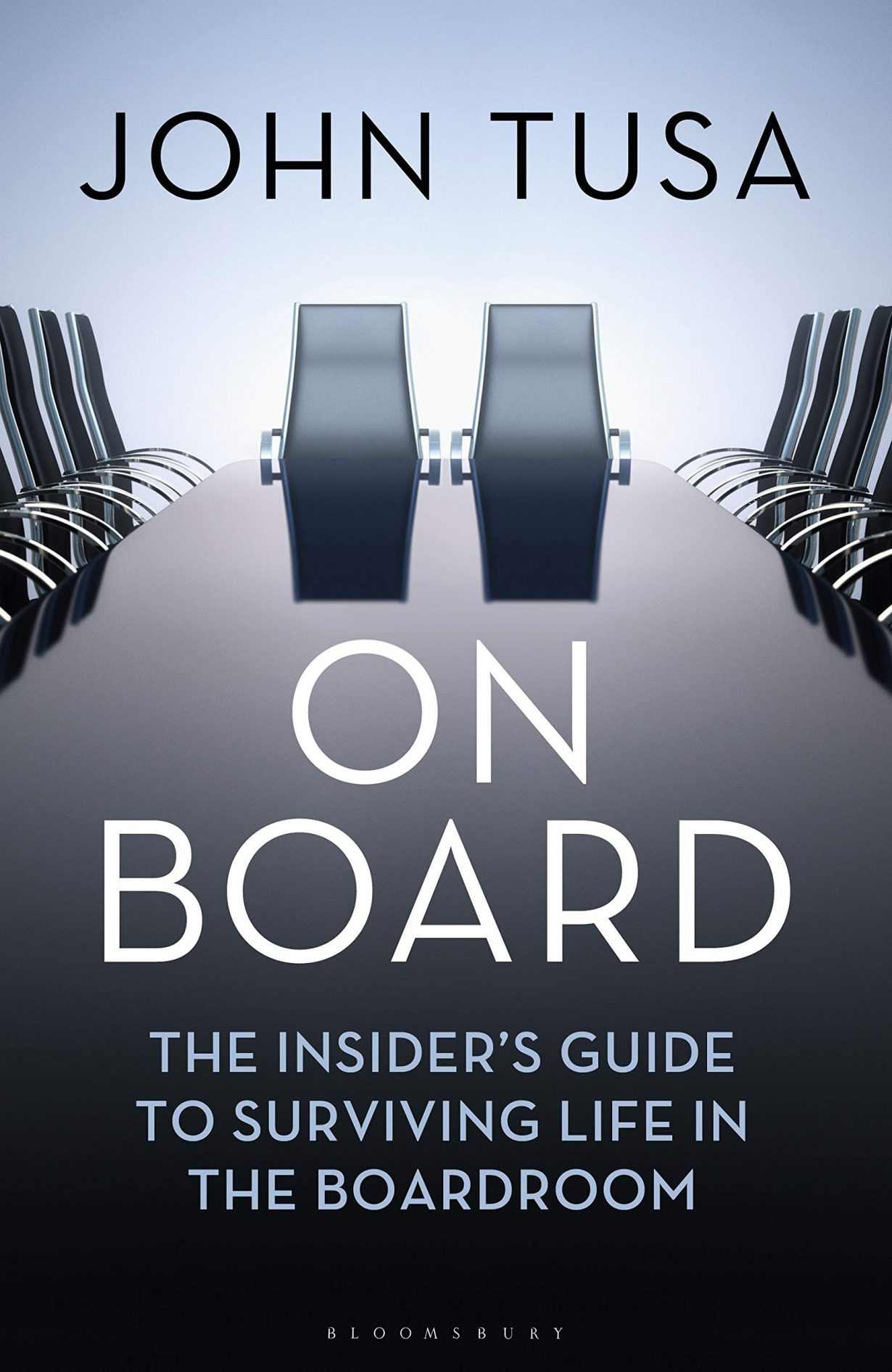 As far as user's guides go, Tusa's advice is great wisdom born of long experience, and anyone finding themselves in the role of arts trustee should read it. In summary: take time to select a director; don't let trustees meddle in running things; advocate for your organisation to the outside world, be diligent in scrutinising it internally; don't lose sight of the accounts; don't let trustees buy influence just because they're donors. Above all, you're there to serve.
But On Board is also, inadvertently, an account of the way cultural organisations have evolved over the past three decades, and how the mix of commercial and creative independence that characterises present-day organisations took shape as the state slowly retreated from direct supervision of cultural institutions. In Britain that was kickstarted, as Tusa notes, by the Conservative government's drive to move national cultural institutions out of direct governmental control during the early 1990s. As successive administrations insisted that organisations run themselves professionally, and find more of their own funds, a whole culture of governance (and a whole class of trustees and patrons) burgeoned. Tusa writes mostly approvingly of this shift towards having business-minded people more part of the infrastructure; this, perhaps, was the price that Tusa's generation decided to pay to secure greater creative and cultural autonomy for the arts sector. And yet…
In one of his end-of-chapter summaries (in the manner of a management guide), Tusa insists that 'money should not buy privilege on a board'. But as the recent controversy over board interests in the UK and US has shown, the interests of monied trustees threaten to consume the culture of arts institutions. This is the endpoint of the marketisation and commercialisation that began during the 90s. Elsewhere, Tusa congratulates himself and his colleagues at UAL for their job of expanding, unifying and centralising that disparate federation of once-independent art colleges. Many now watching the wheels come off the debt-driven, commodified and precarious culture of art education driven by well-remunerated 'suits' won't share Tusa's enthusiasm. But in a sense, it's not his fault. It is the forces of professionalisation and marketisation that have defined the evolution of the cultural sector, and even the best governance can do little to change that.
On Board: The Insider's Guide to Surviving Life in the Boardroom, by John Tusa, published by Bloomsbury Business