The Nobel Peace Prize laureate's memoir, How to Stand Up to a Dictator, is a rallying cry in the struggle against censorship
I've admired Maria Ressa for a long time, reading the online news source Rappler (which she cofounded) since its 2012 launch. Ressa's co-win of the 2021 Nobel Peace Prize, with Dmitry Muratov, felt like a shared triumph for members of the Filipino press who struggle against censorship. Her latest book is then one part victory lap and one part rallying cry to 'hold the line' – a slogan that, for Ressa, means maintaining integrity against tyranny.
The author divides her memoir into three parts: the first predictably recounts her adolescence in the Philippines and United States, then her initial career in journalism; the second narrates Rappler's genesis and social media; the third traces Ressa and Rappler's recent resistance against the Philippine Government's hostility, as well as interrogating the negative impact of Facebook (now Meta)'s decision to privilege commercial growth or, more appropriately, world domination, over regulating disinformation (when Ressa told Mark Zuckerberg in 2017 that 97 percent of Filipinos are on Facebook, he asked, 'Wait Maria, where are the other three percent?').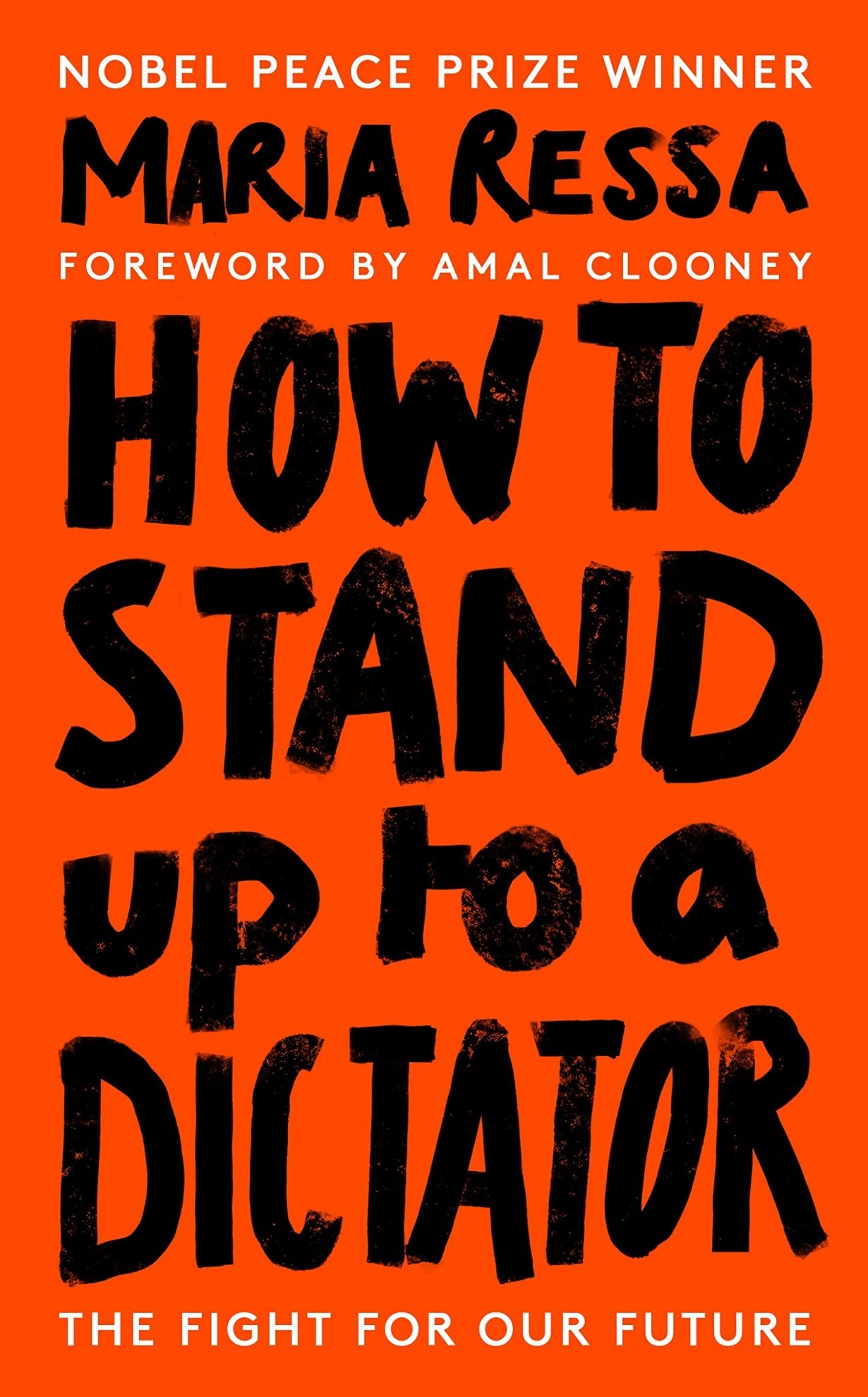 While the personal touches – such as her relationship with childhood friend Twink Macaraig – are earnest, Ressa's humanity isn't really at stake. What is, however, are attitudes pertaining to social media and tyrannical regimes, making Ressa's frank criticisms and account of Rappler's counteractive initiatives against Meta and the Philippine government important. In chapter six she claims that social media (Facebook in particular) fuelled 'the rise of digital authoritarians, the death of facts, and the insidious mass manipulation we live with today'. Rappler developed its Sharktank database to combat Meta's apathy and political lies, capturing and mapping billions of posts, comments, groups and users on Facebook in an 'information ecosystem' to 'identify posts that are meant to mislead'. When Ressa was arrested in 2019 on cyber-libel charges, for example, the Sharktank captured how reactions to that event were split.
The book pales with its corny preachings about morality. It finds its true mark, however, with Ressa's precise journalistic facticity and the outlining of efforts to preserve the field's integrity, such as when, in 2017, Rappler and other outlets established #FactCheckph, a multilayer check system that also works with lawyers to maintain accountability. It is these examples, more than any cliché about 'believing in the good', that offer meaningful guidance about how to stand up to a dictator.
How to Stand Up to a Dictator: The Fight for Our Future by Maria Ressa. WH Allen, £20 (hardcover)