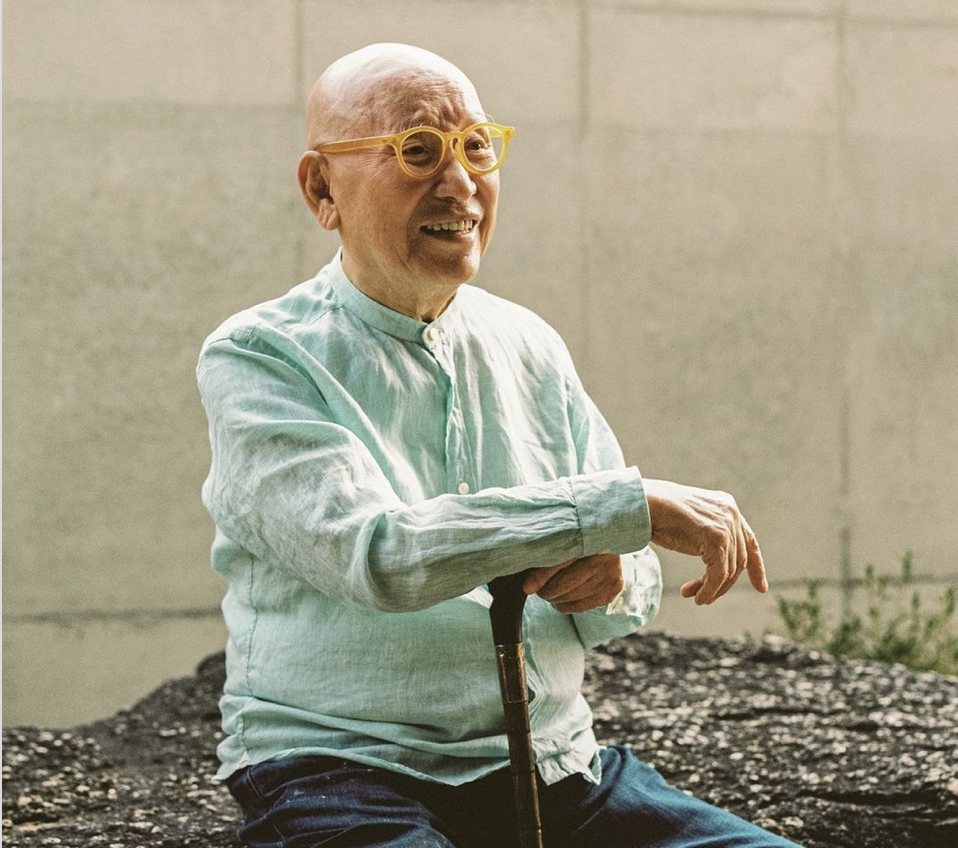 Park Seo-bo, pioneer of the 'dansaekhwa' style of abstract art, has been given the Geumgwan Order of Cultural Merit, South Korea's highest cultural accolade.
Park, who is 89, said of being bestowed the Geumgwan, 'It's an award that I wanted to receive. You should have given it to me earlier. I want to brag about this for a long time, but I don't have many days left.'
Dansaekhwa, which means 'monochrome painting' in Korean, was developed by Park and others of a generation who emerged a decade on from the Korean war (1950–53). Having spent time in Paris during the early 1960s, where he experimented with abstraction, Park returned to Seoul to construct a style of painting that combined western Modernism with the domestic traditions of Taoist and Buddhist philosophy and meditative calligraphy, yet was not derivative of either.
His Ecriture series of paintings, which he started later that decade, are emblematic of this approach, underpinned by spiritual ideas of time, space and material. Park uses repeated pencil lines incised into a still-wet monochromatic painted surface, with later works featuring hanji, a traditional Korean paper hand-made from mulberry bark, adhered to the canvas surface.
In a statement the Korean Ministry of Culture, Sports and Tourism wrote 'Park has not only served a pivotal role in advocating Korean abstract art to the world as a pioneer of Dansaekhwa, now synonymous with Korean art, but also helped foster the Korean art scene as an educator and an administrator, while teaching as a professor at Hong-Ik University and serving as chairman of the Korean Fine Arts Association'.