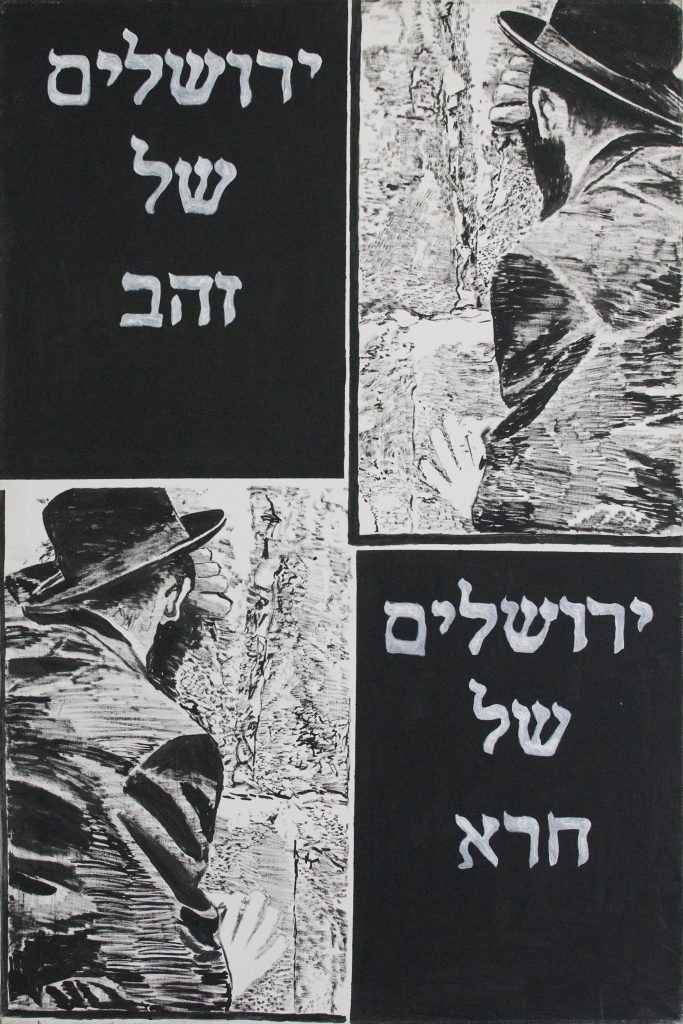 In an ongoing censorship row, 47 artists have demanded the removal of their work from a show at the Ramat Gan Museum of Israeli Art in Tel Aviv. The protest has forced the institution, which had only reopened in December following extensive renovation, to close.
The artists claim the museum capitulated to local political pressure when it removed an artwork by David Reeb from the exhibition, The Institution – the Museum and Israelism. The painting, titled Jerusalem (1997), is divided into four squares, two of which show a Haredim orthodox Jewish man praying at the Western Wall. A third panel is captioned 'Jerusalem is Gold', a reference to a 1967 song by Naomi Shemer that celebrates the Six-Day War and the capture of old Jerusalem. The last panel of Reeb's painting decrees however that 'Jerusalem is Shit'.
Local mayor Carmel Shama-Hacohen, who represents Benjamin Netanyahu's Likud party, had claimed the work was an insult and that the local authorities had not paid for the refurbishment of the museum so that it might 'expose its children and others to gutter language'; he said that he believed the work to be 'racist towards ultra-orthodox Jews.' Shama-Hacohen is alleged to have threatened the institution's continued funding.
Artists from the show had previously covered their works in black cloth to protest the political interference. In a statement the museum said it was closing with 'sorrow and disappointment' and it had 'worked resolutely to promote the continued existence of the exhibition'.