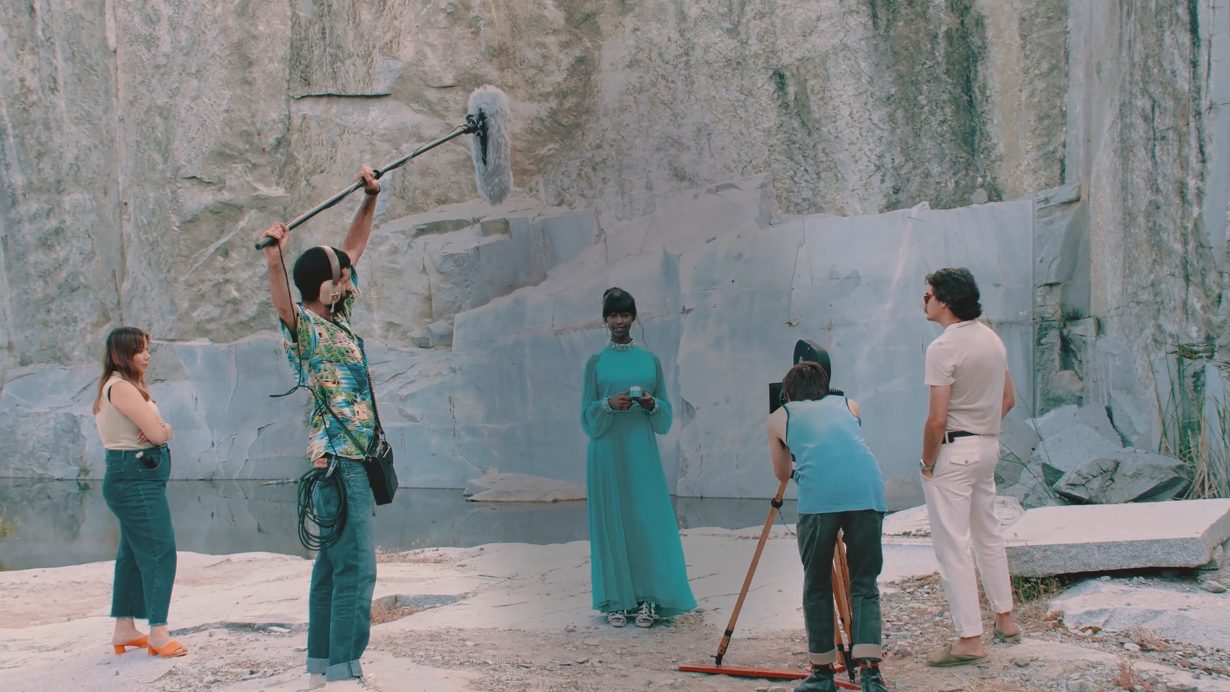 The shortlist for the Film London Jarman Award has today been announced. The artists in the running for the £10,000 prize are Jamie Crewe, Onyeka Igwe, Grace Ndiritu, Morgan Quaintance, Rosa-Johan Uddoh and Alberta Whittle.
'From climate change and colonial history to pandemics, poverty and migration, artists on the 2022 shortlist are not afraid to confront turbulence', Film London's announcement said of the shortlist. 'But there are also messages of hope and resilience with films that posit alternative paths from shamanism and spirituality to self-compassion and healing.'
Inspired by Derek Jarman and now in its fifteenth year, the award attempts to spotlight rising stars of the UK art world working on moving image. Previously shortlisted artists include Heather Phillipson, Lawrence Abu Hamdan, Oreet Ashery, Duncan Campbell, Monster Chetwynd, Luke Fowler, Imran Perretta, Charlotte Prodger, Laure Prouvost, Elizabeth Price, James Richards, and Project Art Works.
This year's jury are: Iwona Blazwick OBE, Emeritus Curator, Whitechapel Gallery; Matthew Barrington, Cinema Curator, Barbican; Shaminder Nahal, Commissioning Editor, Arts and Topical, Channel 4; Artist and 2021 Jarman Award Winner, Jasmina Cibic and Nicole Yip, Chief Curator, Nottingham Contemporary and Film London Board Member.
The winner will be announced the week of 21 November 2022. In the run-up to the event, work by the shortlisted artists will tour in partnership with a variety of cultural venues in the UK, including the Whitechapel Gallery.