Reaching across generations, Desire Appears Suddenly at Instituto de Visión, Bogotá deals in body politics – and body parts
Tufted, peachy wool marks out a strong-shouldered-woman's torso reflected in a murky pool in Aurora Pellizzi's textile work, Rising (2021); the woman's arms stretch out to either side against a hazy blue embroidered background. Below the water's surface, the body is mirrored in muted yellow and black threads. The stance in the Mexican artist's work recalls one of the dozens of nude photographs of women by Karen Lamassonne, New York-born and who came to the fore during the 1970s. In one, a woman wearing a cheap transparent rain-jacket, but otherwise naked, throws open the purple curtains of a sash window. The incoming light all but silhouettes the nude figure.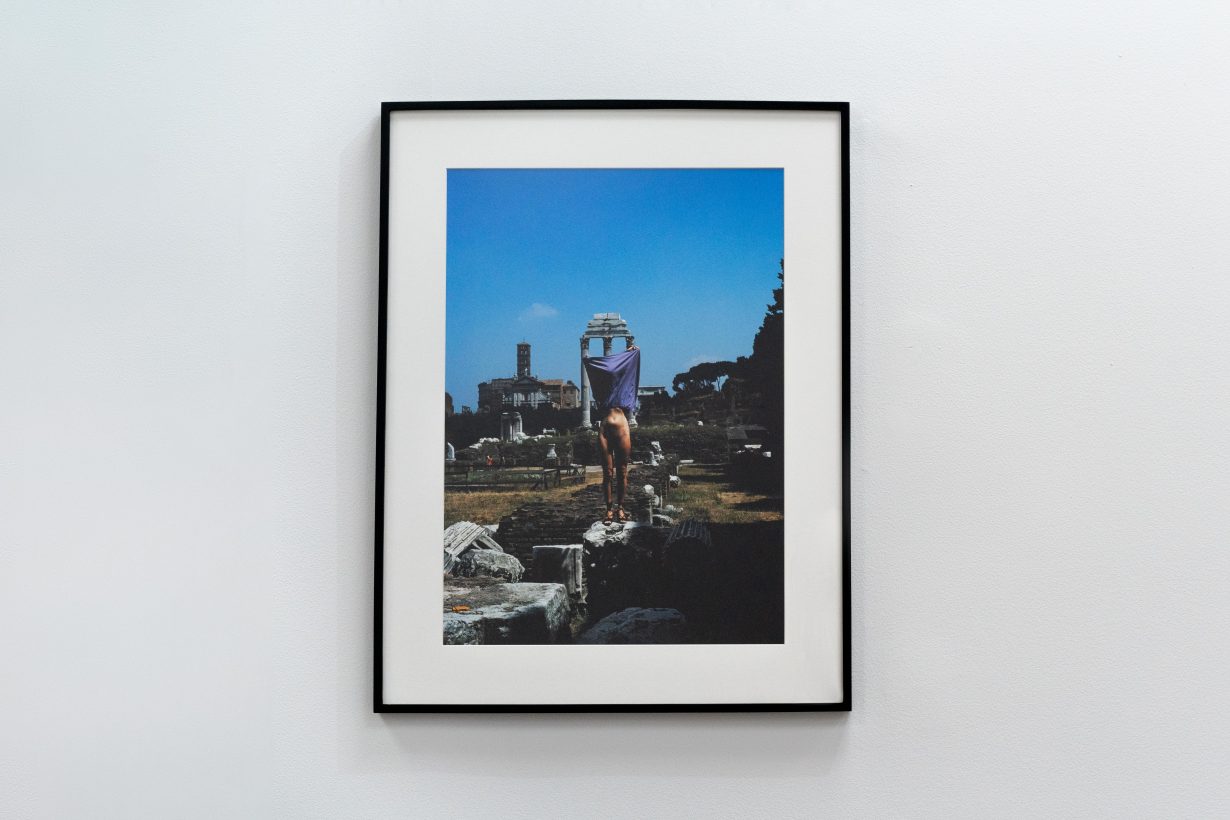 Both artists deal with body politics: while the woman in Lamassonne's Rainy Day Woman (1978, all photographs reprinted 2022) reveals her body to anyone passing the window, and further photographs, equally shot with simmering tension, depict women in states of domestic intimacy (the bath, the shower), others go further in their exhibitionism. The female subject of nel foro (1978) stands in the ruins of the Roman forum, her skirt lifted above her head to reveal her pubis; in Luna en Ampurias (1983) a woman stands topless on the moon-bathed site of Empúries, the ancient Mediterranean city; and in yet another photograph, Paris (1978), in a park exposing her buttocks. These fall more into the realms of protest than erotica, though; a sensual nudity used to confront patriarchal culture passed down since time immemorial.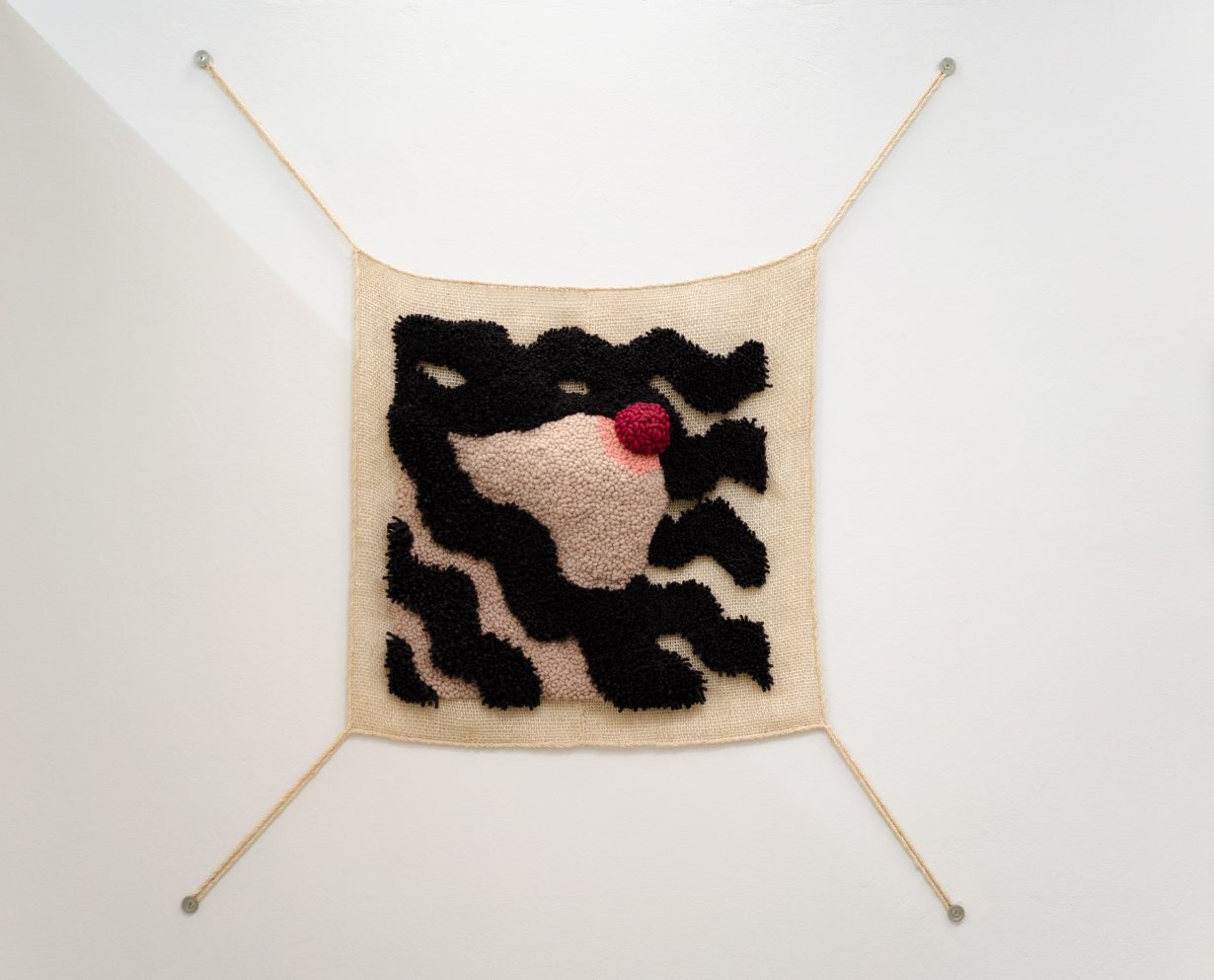 Body parts feature heavily too in Pellizzi's textile works, which offer a colourful contrast to the noirish photography: Reposada (2020) is a closeup of a breast, the nipple as red as a cherry; it's complemented by a square of naturally dyed threads stitched into huge teeth-baring lips (LoL, 2020) and another embroidered as a single wide long-lashed eye (Transfiguration, 2020). Yet despite the vibrancy of palette, Pellizzi's work also confronts a world dominated and endangered by men, not from the position of victim, but in defiance. Presented in isolation, these body parts are unsettling, and placed alongside Lamassonne's work, the exhibition recalls what the feminist film theorist Barbara Creed described as the 'monstrous feminine', a confident female sexuality that threatens societal norms and is too often rejected or vilified. In Pellizzi's oversize body parts and the older artist's confrontational nudity, the pair offer a feminist rejoinder that spans generations.
Desire Appears Suddenly at Instituto de Visión, Bogotá, through 15 July