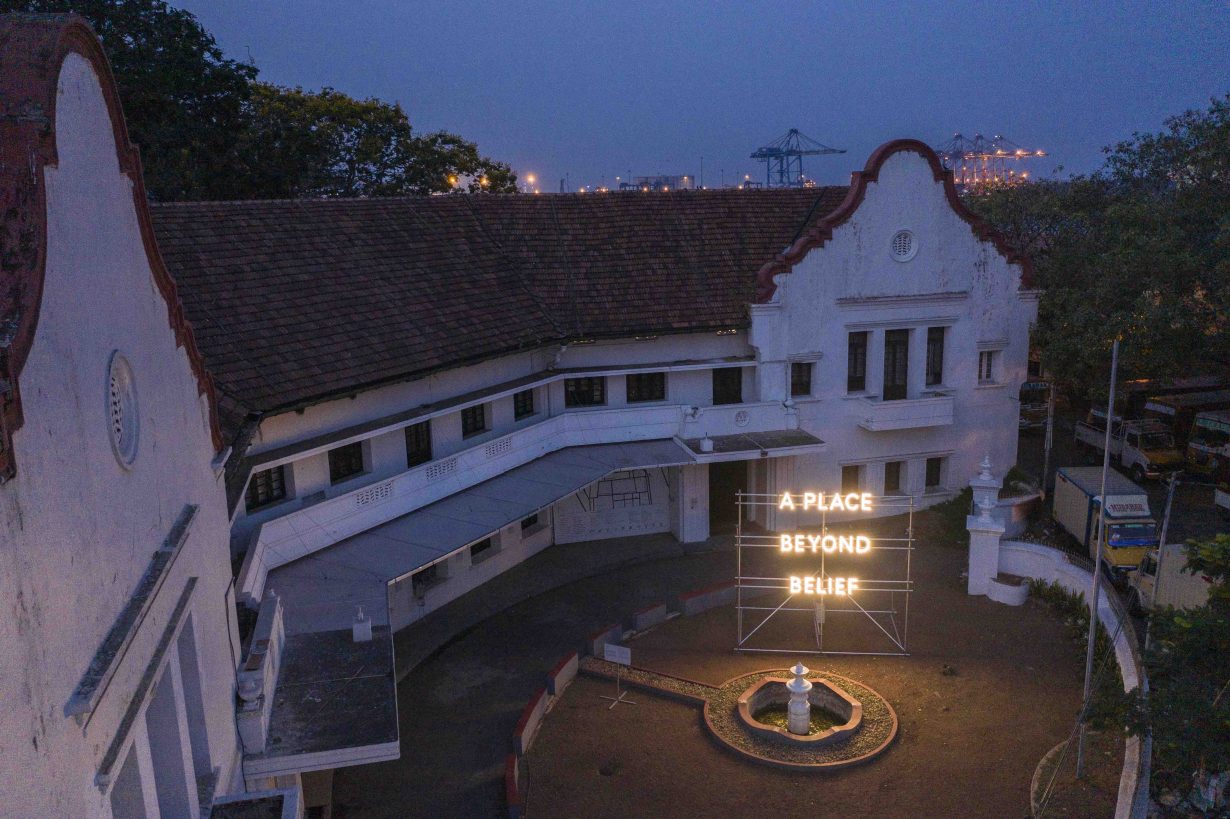 There had been hopes that the Kochi-Muziris Biennale would be one of the few major art events still to be salvaged from the ruins of 2020. With the pandemic showing no signs of abatement in India, the state of Kerala having slipped into a second wave of COVID-19 cases, prolonged travel restrictions, and, as organisers put it 'generally unfavorable conditions on-ground', it is not to be. The event was supposed to open 21 December, but now organisers aren't taking any chances and have pushed it all the way back to 1 November 2021.
'We expect that circumstances by then would be conducive for visitors, artists, staff, and others for a safe and complete Biennale gathering. In the interim, the Kochi Biennale Foundation and its programmes will continue to function,' Bose Krishnamachari, the foundation's president, said in a statement.
The fourth edition of the Students' Biennale, an open-submission exhibition of work by Indian BFA and MFA students, run by the biennial to complement the main show, will now take place online, opening 21 February. That is being overseen by a five-strong team of curator-mentors featuring Adip Dutta, Archana Hande, Manoj Vyloor, Suresh K Nair, and Vasudha Thozhur. The Art By Children activities the foundation runs have also been adapted online with a graphic fiction workshop with Sarnath Banerjee, already under way.