Seven Buddhist artworks, thought to have been stolen by American soldiers in the aftermath of the Korean war, have been returned by the Los Angeles Museum of Contemporary Art.
In 2015, LACMA director Michael Govan received a letter from the Jogye Order of Korean Buddhism in Seoul noting that several works in his institution – Yeongsanhoesangdo (Preaching Shakyamuni Buddha) and six portraits of Siwangdo (Kings of Hell) – had been stolen from Korean Buddhist temples including Yeombulan Hermitage, a Buddhist monastery, and from the Sinheung Temple (Sinheungsa) in Sokcho, Gangwon Province, in northeastern South Korea.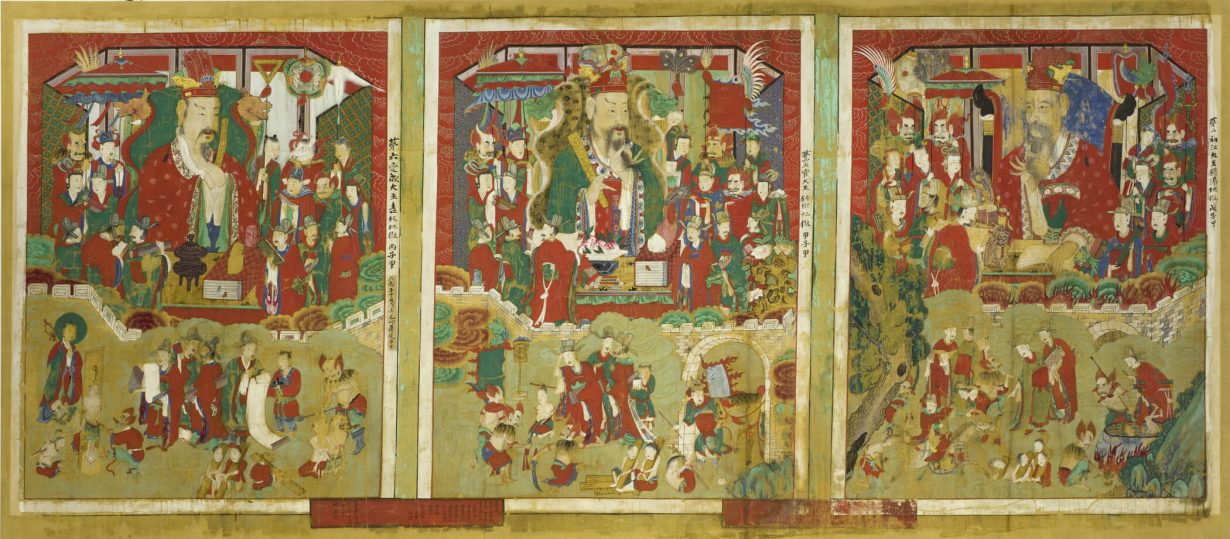 Jijang Siwangdo (Ksitigarbha and the Kings of Hell) – the largest of the restituted artworks – is an ink narrative painting on silk relating the passage of the afterlife. According to Korean Buddhist belief, Ksitigarbha is the bodhisattva of the hell realm, although he travels to all of the Six Realms; after death, sinners find themselves in the Court of the Next World (Myeongbu), where they are judged by the Ten Kings of Hell (Siwang).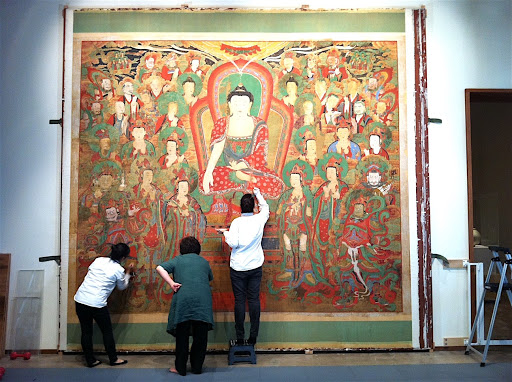 Jijang Siwangdo – which originally resided in the Yeombulan Hermitage – had been purchased by LACMA in March 1994 from the Kang Collection, a Korean art gallery in New York, which in turn had acquired the painting around 1990 from a collector named Gene Schwanke who had acquired the painting in the LA area in 1988 from persons unknown.
Documentation shows that the other portraits, from Singheungsa, were still hanging in the temple in early 1954, a year after the end of the war, but by October 1954 they had been removed (based on photographs taken by US army photographers). At this time the entire area, located only a few miles from the Demilitarized Zone (DMZ), was under the control of the Americans.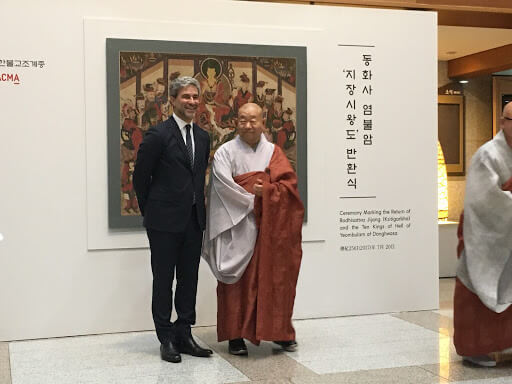 As a result of the deal, the Jogye Order and LACMA have promised to loan further works to each other on both a short and long-term basis, and will collaborate on various education and research initiatives.