Photographer Jung Yeondoo reconstructs the DMZ as a form of theatre; the Seoul Mediacity Biennale focuses on the theme of escapism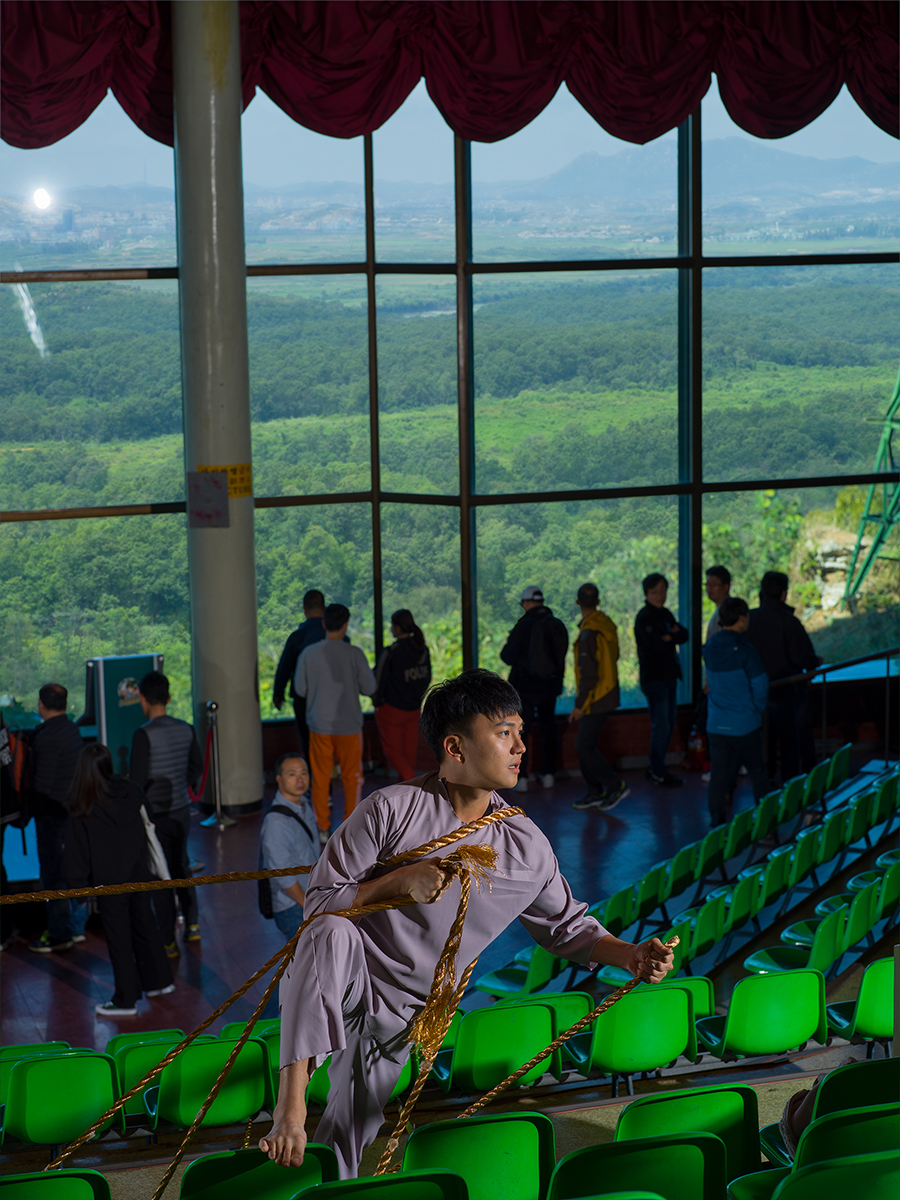 DMZ Theatre is a project by photographer Jung Yeondoo and director Surya based on the 13 observatories located along the nonspace of the Korean demilitarised zone. On show at the MMCA Seoul (until 3 October), Jung's photographs reconstruct the sites as a form of theatre and stage, in which the only actors on view are the audience that stares out north across apparently innocent – and empty – green fields and trees. Alongside that are a series of installations and performances that are deployed to tell the history, folktales, personal accounts and myths relating to each site and people's experience of them. A way of filling what appears to be an empty space. Which of course might be seen as a more holistic view of the scars of Korea's division than any purely physical view might provide. Although, as the work points out, the land in the DMZ has become a haven for plant- and wildlife since humans kicked themselves out. The lesson here? Look but don't touch.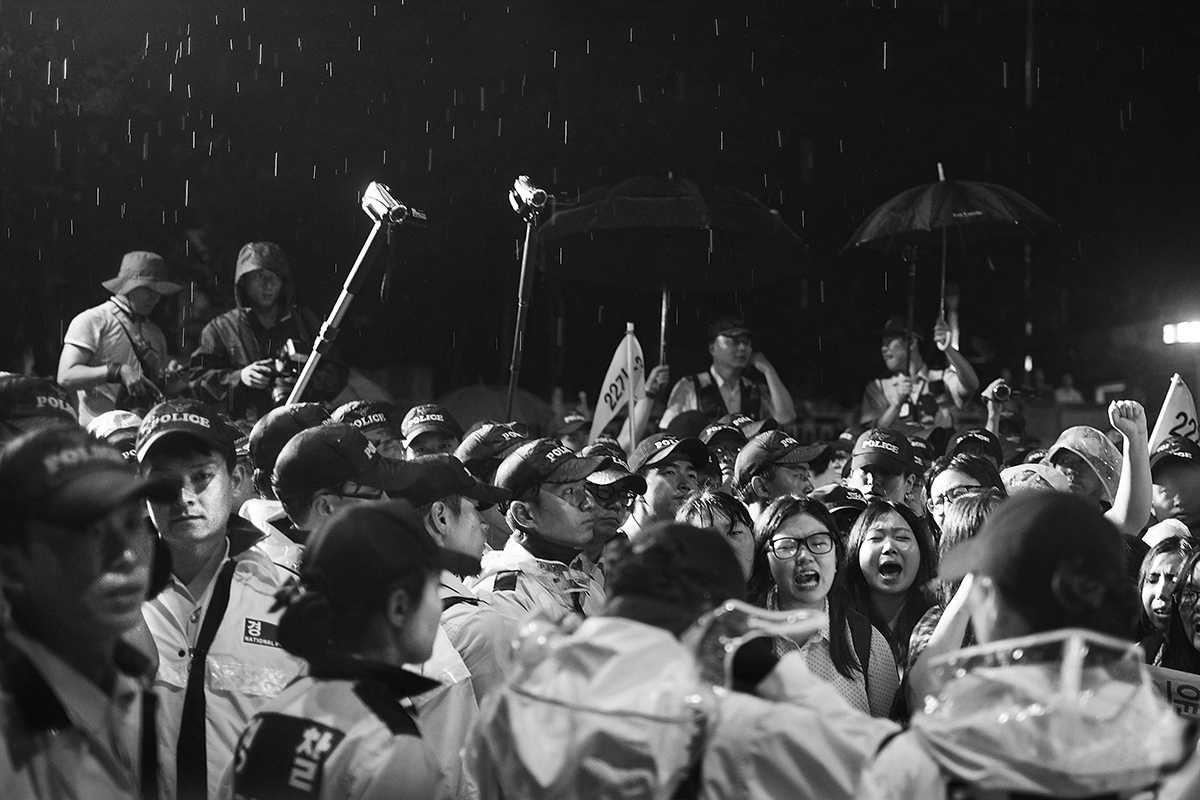 Fittingly – you might think, in the wake of all that – the 11th Seoul Mediacity Biennale (originally scheduled for 2020) is focused on the theme of escapism. Titled One Escape at a Time (until 21 November) and directed by former Pompidou Centre and M+ curator Yung Ma, it attempts to cast escapism as a positive rather than a negative force. A force that can be deployed to explore alternative realities, uncover hidden or buried histories and confront issues of power and prejudice in society today. A critical mechanism, rather than a delinquent flight. The genuinely intriguing lineup of artists includes Bani Abidi, Pauline Boudry/Renate Lorenz, DIS, Eisa Jocson, Liu Chang, Tala Madani, Paul Pfeiffer and Young Hae-Chang Heavy Industries, among many others.
From the Autumn 2021 issue of ArtReview Asia