Through its internal language of images ecological, economic and ecclesiastic, Seven Sisters at Bonner Kunstverein challenges the wilful destruction of our world
Lucie Stahl's installation Petrochemical Prayer Wheel (2022), six empty oil barrels in freestanding metal frames, looks like some kind of three-dimensional advertisement that has found its way across the street from the car repair shop to the Bonner Kunstverein. Here they function as an announcement for this overview show by the German artist, who originally became known for refined, enlarged and scanned poster-works covered with glossy polyurethane. The barrels can be turned and moved in the style of Tibetan prayer wheels. But they don't do much more than that, and it's not the only example here of productive disappointment or failed salvation, insofar as it proposes an invitation for redemption through image or sculpture to provoke haptic feeling. Once they are stripped of their original liquid content, the vessels remain either nostalgically pleasant, advertising-laden shells or small, faded, rusty ghost containers, like another set of prayer wheels shown inside the Kunstverein, these made from battered beverage cans, the brands of which we can just about discern through the rust and disfiguration (Amstel, Dr Pepper, Pepsi).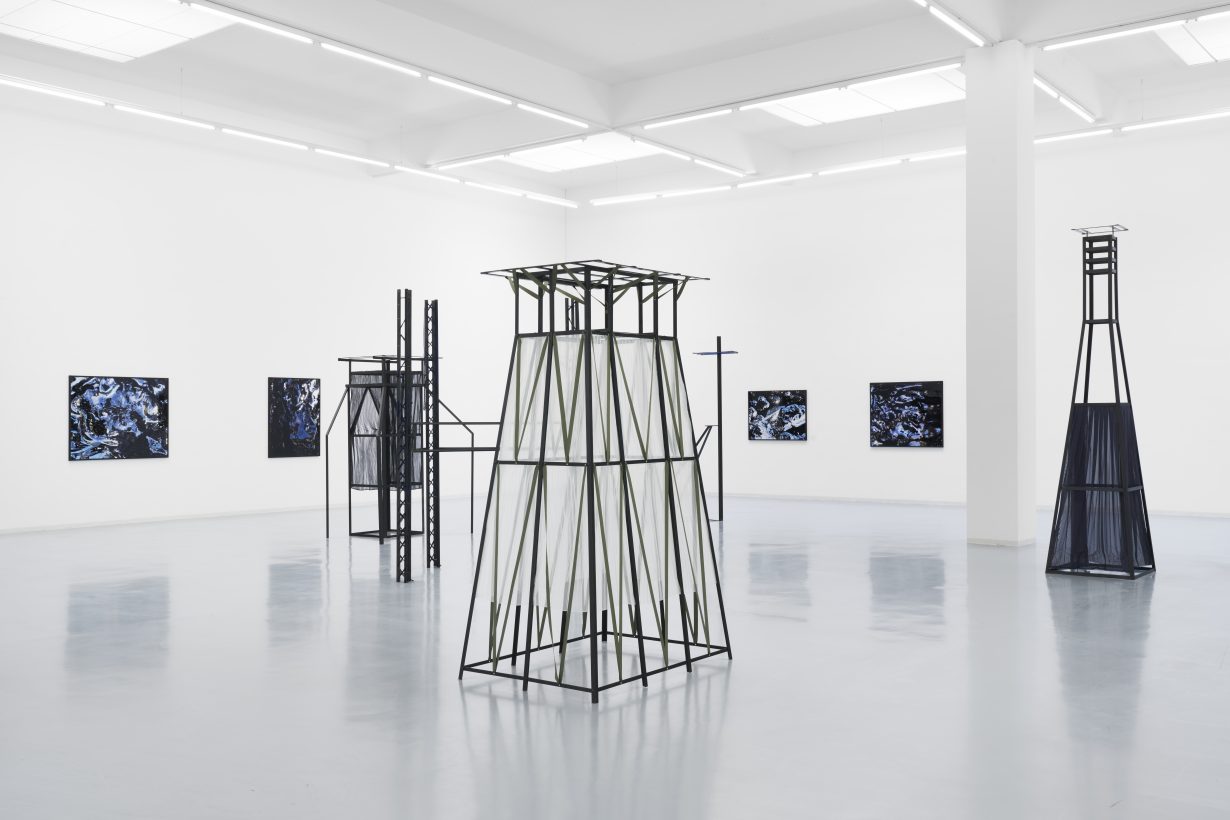 Stahl's exhibition title, Seven Sisters, refers to the consortium of oil companies that dominated the global petrol industry in the years following the Second World War. The show brings together works from the more recent past – the last eight years – and dramaturgically arranges them so that most exist in relative isolation and free from chronology, but united by the political urgency of our ongoing immense, and incomprehensible, dependence on fossil fuels. A loose bracket to the show as a whole is formed by the opening series of steel-framed photographs of drilling rigs off the coast of Scotland, Giant (2019), and the seven sculptures at the end, Seven Sisters (2022), decorated with fine ribbons and textiles, and surrounded by Burrows (2022), close-detail photographs of oil spills puddled in abandoned Albanian oil fields. Ultimately this room appears flooded with the forces of one's own association and imagination, the almost anthropomorphic steel-fabric bodies themselves like oil rigs punctuating a vast sea.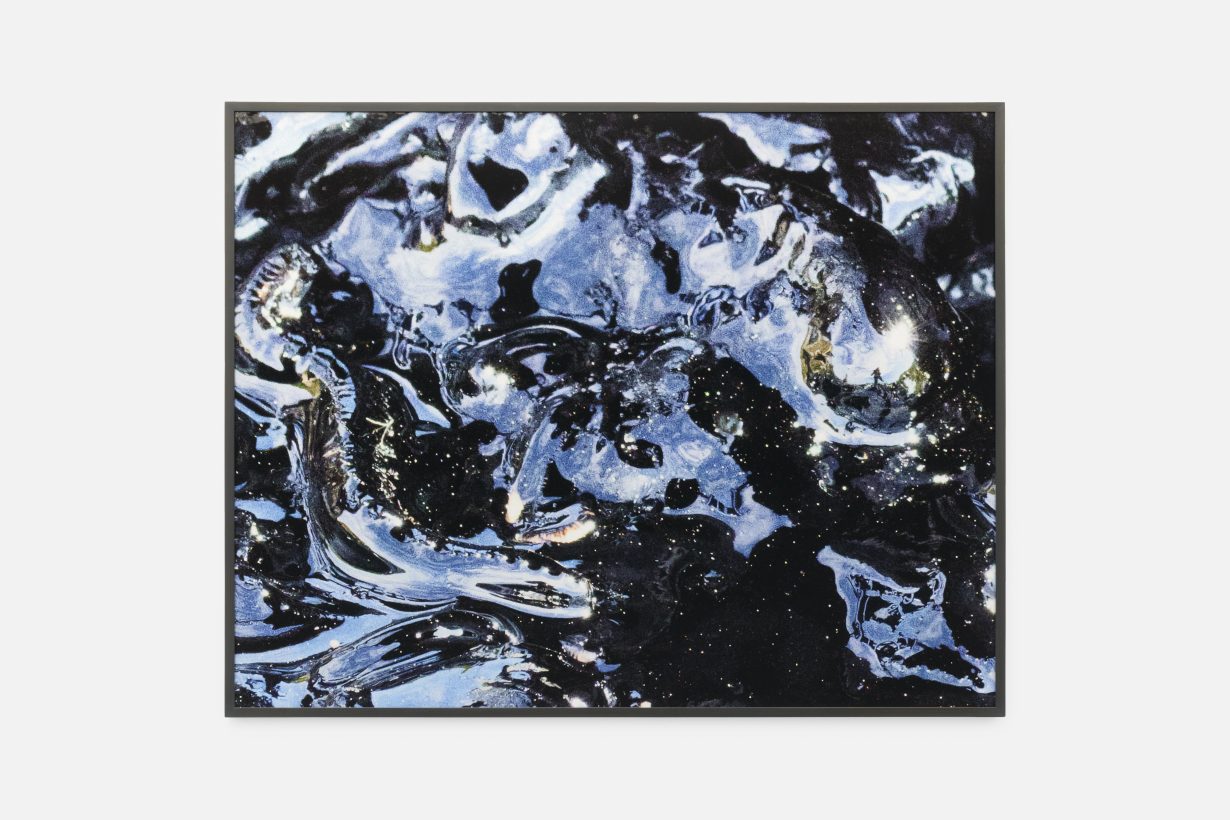 Mutual inflection and contingent meaning, then, are significant here. Seeing yourself in the reflective surfaces of Stahl's seductive photographs, you're always thrown back on your subjective, partial relationship to the image. A chapel-like room lined with abstract, scan-based works using oil and paint gives further momentum to the exhibition; at the end of this space, through two vertical slits, one can see the sculpture FUEL (2019). Resembling a giant, somewhat ridiculous milking robot, it's one of the show's many implicit metaphors for the pumping and flowing of liquids and raw materials that dominate the course of the world while remaining half-obscured. Seven Sisters reminds us of that fact, though via an approach to visuals and meaning-making that is no less fluid.
Seven Sisters at Bonner Kunstverein, through 31 July