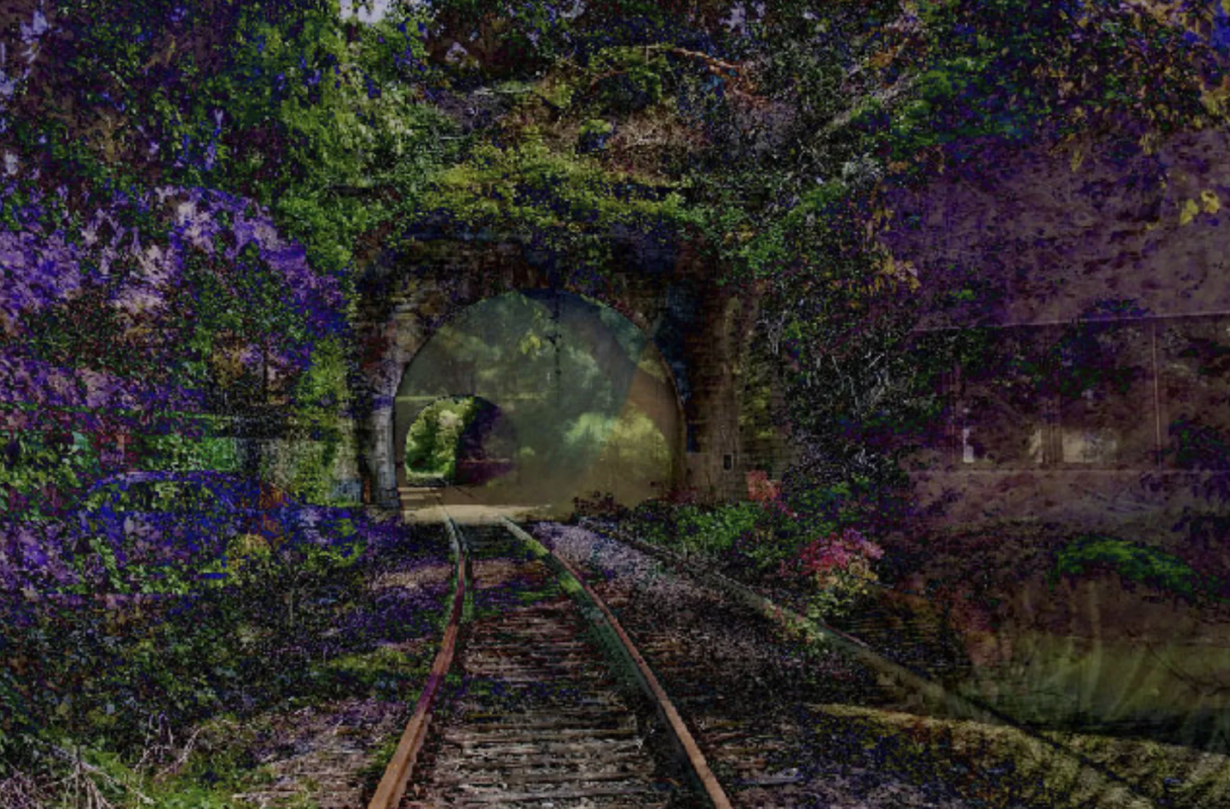 AI-generated work cannot by copyrighted, an American judge has ruled, as their creation does not include 'human involvement'.
Judge Beryl A. Howell of the US District Court in Columbia, Art News reports, has held up a decision made in March by the US copyright office in a case brought by Stephen Thaler, who was refused protection for a series of artworks he made using artificial intelligence.
One of the works the veteran computer scientist applied to protect in 2018 was an image of a train track passing under an ivy-clad bridge, created using an AI system that Thaler himself had coded. Thaler was not applying to be named as the author, but to force the copyright office to recognise the creative rights of the machine itself. Suing to overturn their decision, Thaler stated in his legal application, 'the Office's human authorship requirement is unconstitutional and unsupported by case law'.
In defence, the copyright office cited an 1884 case precedent in which photographer Napoleon Sarony filed a claim against the Burrow-Giles Lithographic Company for selling unauthorised copied of Sarony's photograph of writer Oscar Wilde. Burrow-Giles's defence was that Sarony had no claim over the work, as it was made by the camera not the man. The court however disagreed, establishing Sarony's human creativity in 'posing the said Oscar Wilde in front of the camera, selecting and arranging the costume, draperies, and other various accessories in said photograph, arranging the subject so as to present graceful outlines'.
The judge agreed with the copyright office's claim that the nineteenth-century case shows 'the Supreme Court used language excluding non-humans in interpreting Congress's constitutional power to provide "authors" the exclusive right to their "writings"'.