Members of the Russian art group Pussy Riot have been arrested following a protest in Moscow's Red Square. Alexander Sofeyev and Nika Nikulshina, together with two municipal deputies and four other activists, were detained this morning, 1 July, after positioning themselves on the cobblestones outside the Kremlin to form the date 2036, a reference to the year until which President Vladimir Putin would be permitted to remain in power if proposed amendments to the Russian constitution come into force.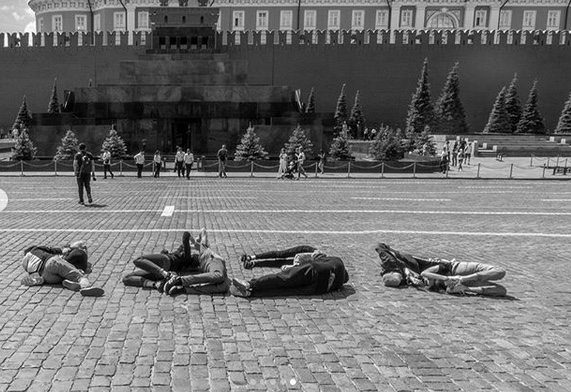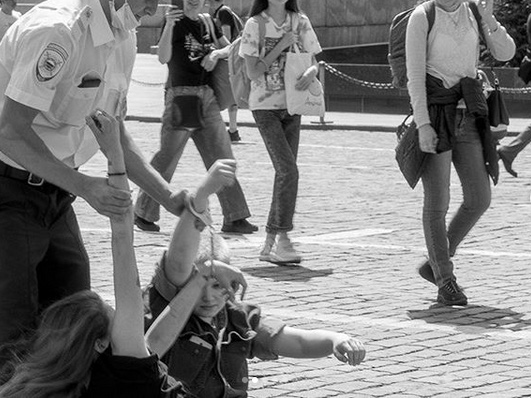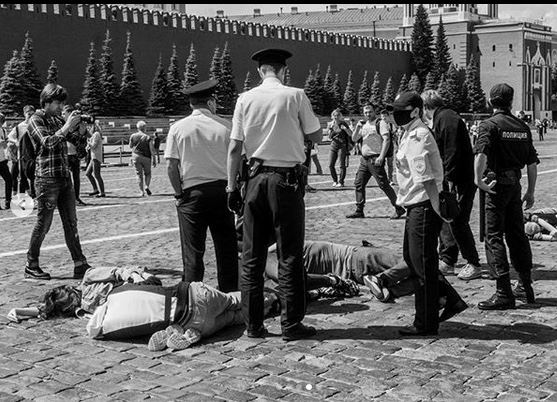 In video posted to social media, the police can be seen using force, at one point banging a handcuffed protester's head against a bench.
The action marked the last day of voting on constitutional changes, though the referendum is largely symbolic, since the amendments have already been passed by Russia's parliament. The Kremlin says that Putin has not confirmed if he will run in the 2024 presidential race if permitted to do so by these amendments. Another of the amendments includes a stipulation that marriage can only be between a man and a woman.
At 3pm Moscow-time, six hours before the end of voting, the Russian Central Election Commission said 73 percent of those having voted supported changes to the constitution.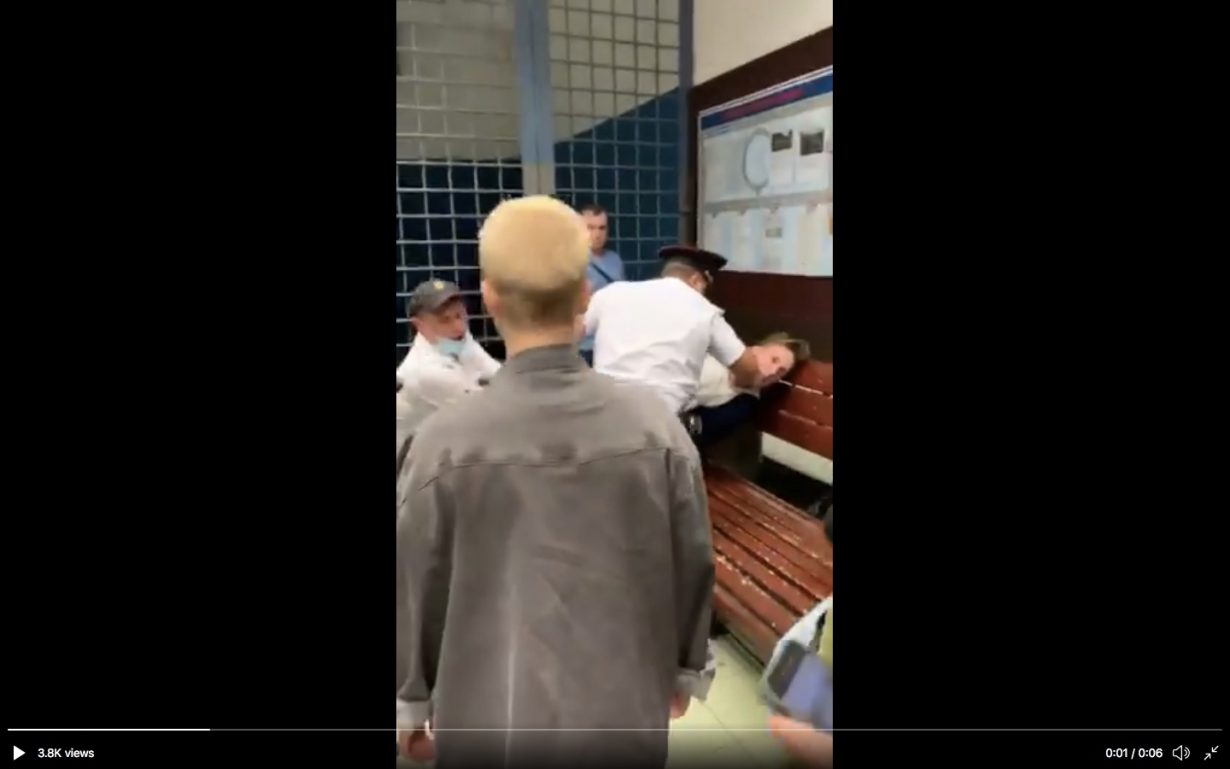 Sofeyev and Nikulshina's protest recalls a similar demonstration staged in 1991 by Russian art group E.T.I., who arranged their bodies in the same spot to spell out the word 'khui' (dick), a deliberate provocation aimed at obscene-language laws of the time.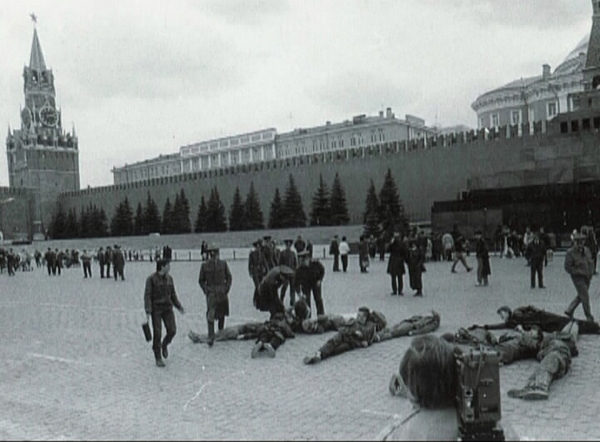 Last week Pyotr Verzilov, a founding member of Pussy Riot, was detained at his flat in Moscow under 'anti-extremism' laws in connection with protests that occurred in July last year against what activists say were rigged local elections.