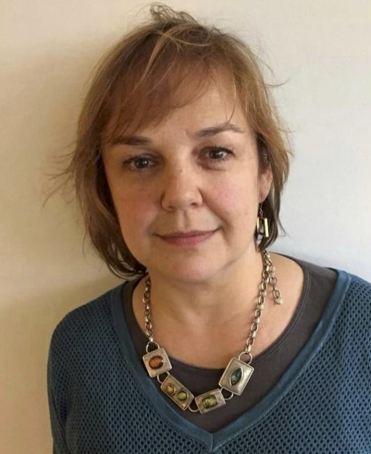 Milly Thompson, the British artist who rose to prominence as part of the BANK artist group, and later used painting to consider ideas of female bodily perfection and ageing, has died.
Thompson joined Simon Bedwell and John Russell in BANK two years after it was formed in 1991. Together they curated exhibitions, mostly in East London warehouses (including their own work and that of Chris Ofili, John Stezaker, Bob & Roberta Smith, Peter Doig, Matthew Higgs and Sonia Boyce, among others), with provocative and satirical titles such as Zombie Golf, Cocaine Orgasm and FUCK OFF, offending and critiquing the institutional and critical etiquettes of the hype-driven artworld then taking shape. BANK produced its own artworld-satirising tabloid, The BANK; and, most notoriously, embarked on the The BANK Fax-Bak Service project (1998–99). In the latter the group would edit press releases, annotating the fatuous, grandiose and often nonsensical critical language used with their own dismissive commentary, before returning the copy to the galleries in question.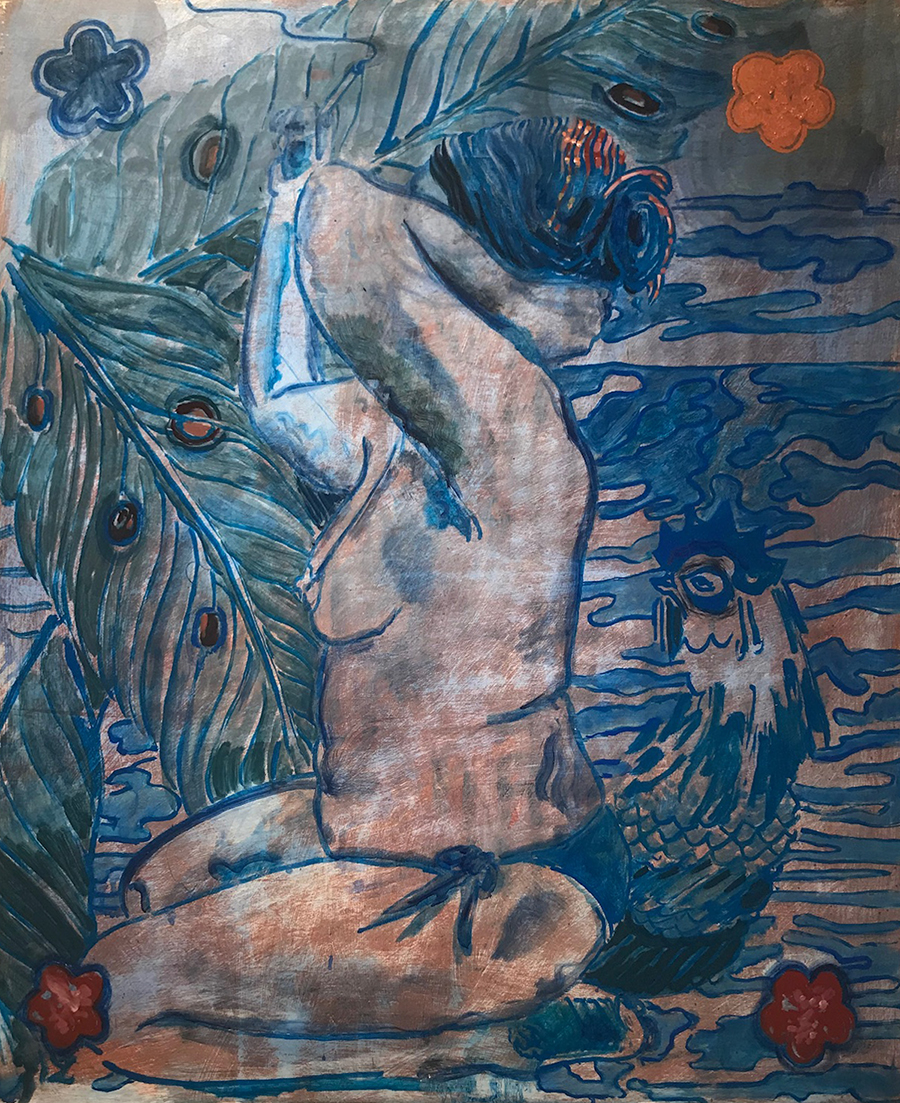 BANK broke up in 2003. Thompson's work as a solo artist turned to humourous, feminist interrogations of consumer culture's investment in glamour, luxury and vulgarity, realised in sculpture, video, publications and painting. In 2011 Thompson began an ongoing body of paintings of female subjects, both a commentary on the invisibility of the middle aged female body in consumer culture, and as a reclamation of sensuality and aesthetic pleasure. Her series Cougar (2016) features older women at leisure, often on a beach or other hedonistic or idyllic surroundings. Four of her paintings, including two of older women, were featured in the Whitechapel Gallery's 2022 London Open.
From 2000 Thompson taught on the MFA fine art course at Goldsmiths College in London, and in the painting department at the Royal College of Art.
In a 2021 interview, Thompson said of her early work 'BANK was exciting against the backdrop of an as yet to be Frieze'd art world. We could see it coming though, everyone. We could see the proliferation of art galleries and their professionalising nature. We enjoyed pointing out the bullshit, but also wholeheartedly acknowledged our own lame aspirations towards being "professional" artists.'