A digital memory museum and a new exhibition from its collection share information and testimonials from Turkey's past
In the course of Turkish history's most violent military coup, on 12 September 1980, Turkey's armed forces shut down all political parties and labour unions, suspended the constitution and announced curfews that went on for two years, allowing soldiers to take over all aspects of civilian life. The putschist general Kenan Evren stayed in power until 1989, and under his watch Turkish military officers detained 650,000 people; 517 were condemned to death; 50 were executed by hanging; 171 people died as a result of torture; 43 were claimed to have taken their own lives in captivity. In addition, 30,000 people were exiled from Turkey and 14,000 others lost their citizenship. Turkey's 1980 coup was especially harsh on the families of its victims. In the intervening 43 years, those relatives became activists struggling for intergenerational memory. In doing so, they are keeping the memory of their loved ones alive and holding thousands of civil and military perpetrators accountable for their crimes. A digital Memory Museum for Historical Justice and the exhibition The Past is Present, on view through November 8 at Istanbul's Depo gallery comprising artworks and fragments sourced from the museum's collections, now share these efforts with new publics.
Launched last year, the Memory Museum's digital collection includes 40,000 memory objects – books, newspapers, court files and thousands of legal documents alongside 120 oral history interviews conducted with people prosecuted by the Turkish state. To materialise such a vast digital space into a physical one, the Memory Museum worked with a collective of lawyers, historians, journalists, archivists and activists who came up with a silently devastating show about violently erased histories that resonates especially in Recep Tayyip Erdoğan's autocratic 'New Turkey', where the far-right government has resurrected tactics used in the 1980s.
That curators Aylin Tekiner, Eylem Delikanlı and Sevim Sancaktar, chose Depo gallery to exhibit the museum's contents – photographs, letters, banners, magazines and ephemera scattered across the exhibition space – is significant. A former tobacco warehouse, Depo has served as refuge for critical voices in Istanbul's cultural landscape since 2008, when it was transformed into its current form by Osman Kavala, a Turkish arts patron. In 2022 Erdoğan called Kavala 'the red Soros of Turkey', and accused him of colluding with the philanthropist George Soros, 'that Hungarian Jew', to topple him during 2013's Occupy Gezi protests. A victim of Erdoğan's fury, Kavala has now spent more than five years in jail, having received a whole life sentence, harsher than those imposed on murderers. Kavala's shadow falls heavily on The Past is Present, which features a text describing Kavala's own recollections from the 1980 coup ('being in prison today feels like the return of cruelty that I have avoided during the coup by sheer chance', he notes). Depo gallery also hosts Açık Radyo, a dissident radio station; more than any other art space in the city, the building embodies the pressures progressives experience in Turkey through its programme of exhibitions, panels, symposiums and recording sessions, as well as the networks it cultivates. The continuing legacy of state autocracy makes Depo gallery the ideal place to bring together these elements concerning the coup: the new digital Memory Museum, its meticulously researched archive and an exhibition with ten artists, including new works produced for this show.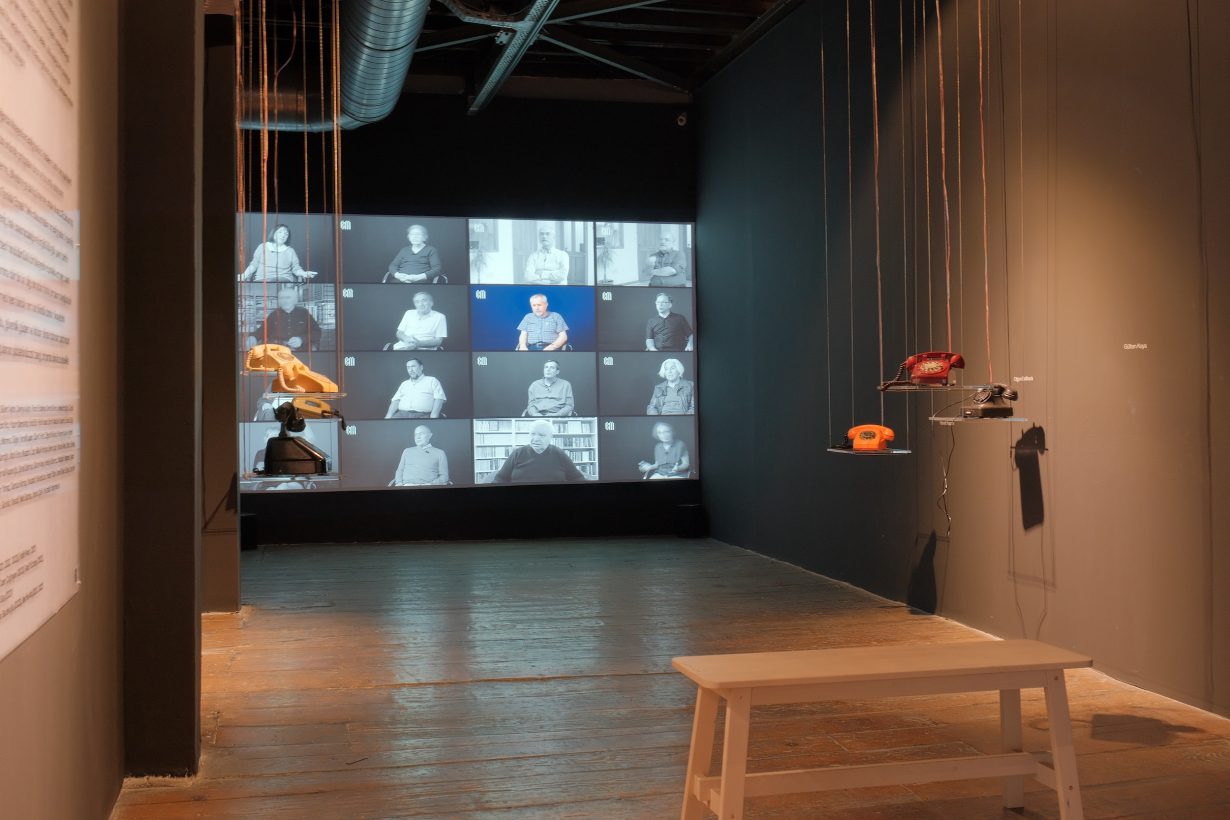 Death is omnipresent in The Past is Present, yet we encounter little depiction of violence. Instead, the curatorial team has reverted to subtle interventions, including making chalk lines on one of the gallery floors. Those small, suffocating squares represent the tiny cells in an Istanbul police station where only one detainee could sleep while seven others had to stand up, waiting their turn to rest. With such gestures, The Past is Present attempts to tell what the Marxist historian E. P. Thompson has called a 'history from below', weaving its story from the perspectives of common people, rather than leaders, and employing micro-histories rather than one sweeping macro narrative.
One interactive screen allows visitors to explore places in Istanbul that once played essential roles in the revolutionary student movement in the 1970s and have since been closed to the public. A torture map, the exhibition's centrepiece, uses another interactive screen and geolocates torture sites related to the coup documented by the Memory Museum. It indexes more than 5,000 cases of torture experienced in 400 locations, details 45 torture methods, and lists 500 perpetrators responsible for these crimes against humanity. Taps on the map's location pins reveal extended information about torture sites, showing, for example, whether the person died in the hands of the Turkish state or survived with injuries. Sometimes, there is data about security personnel who took part in torture.
While an important portion of the show is devoted to translating digital matter into a space by showing them on interactive screens, The Past is Present also displays artworks produced in response to the museum's collections. Among these, Doğa Yirik's excruciating I am Who I am (2022) stood out. The 34-minute video is the director's intimate portrait of his late grandmother, Kıymet Karakoç, whose son (Yirik's maternal uncle) Muzaffer had spent seven years in jail and whose husband died from a brain haemorrhage shortly after Turkish cops tortured him in the course of his two-months-long pre-trial detention. Karakoç was one of the 'Metris Mothers', a group of women whose spouses or children experienced torturous conditions in Istanbul's Metris prison in the 1980s. Yirik's patient and intimate conversational style helps extract some forgotten memories from his grandmother, who suffered from dementia (she died in January 2022, a year after the video interview). Guided by her grandson's questions, Karakoç outlines the events of her life with little coherence or consistency but always with characteristic passion. The split-screen composition shows her face on the left, on the verge of laughter and then completely depressed by a dark thought, while on the right is a slideshow of faded photographs of her life, whose details she struggles to salvage. Was Muzaffer bald? Does she remember the conditions at Metris, where her son spent five years? Her attempts to save her loved ones helped found the Human Rights Association (IHD), a leading organisation in its field currently under assault by Erdoğan's prosecutors. Watching Karakoç's memories resurface and vaporise is a soul-crushing experience: at least, her fear about the erasure of her loved ones from the public memory, something the coup's perpetrators long wanted, remains unwarranted thanks to her grandson's striking video souvenir.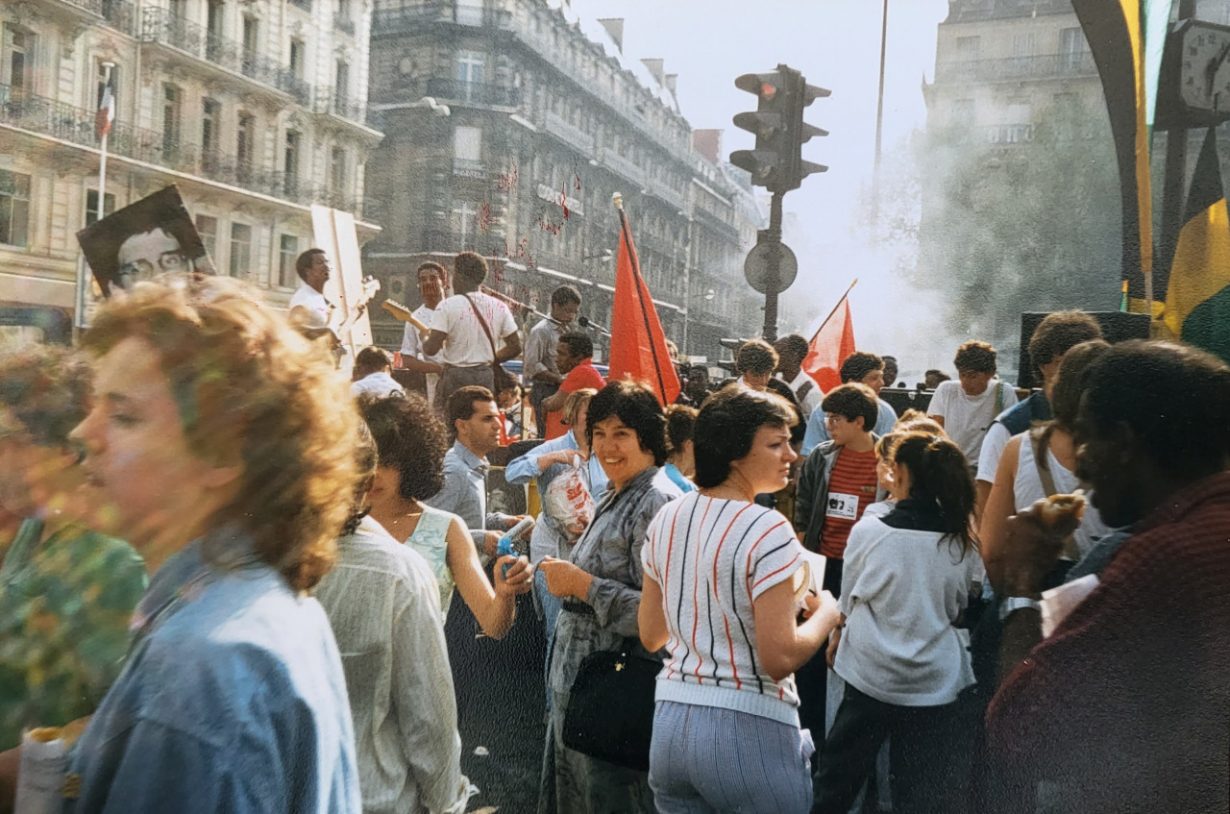 There is a similarly compelling and restorative testament in Gülsün Karamustafa's Making of the Wall (2003).This 13-minute video from one of Turkey's trailblazing contemporary artists explores the memories of three militant women who describe their various emotional and intellectual struggles in captivity. One talked about a tree in a prison courtyard in Adana, whose shade the convicts enjoyed. The prison's nationalist administrator hated the women guerrillas and had ordered the tree be cut, a punishment of utmost violence that excised the roots of life to demoralise the women eager to lead meaningful lives. Another woman in the video scolds Turkey's revolutionary movements for their schisms, detailing various invisible walls communists built between each other in their cells for various political disagreements. In capturing moments of fragility and self-critique, Making of the Wall enriched its portrait of a traumatised generation of female radicals whose experiences the Turkish state has attempted to erase.
The Past is Present treats its subjects as dynamic actors rather than history's victims. It also demands justice by proposing a new way to approach violent pasts: the Memory Museum's interfaces, which have amassed and transcribed testimonies for years, link names of significant locations, perpetrators and injured parties, setting the record straight about the coup and paving the way for prosecutors in the future powerful enough to investigate those crimes committed in the name of defending 'Turkish values'. By proposing an open, transparent, collaborative archive Turkey urgently needs, the Memory Museum and this show offer an alternative set of values, one bold enough to face and embrace feelings of doubt, silence and fragility, an anathema to Turkey's strongmen, past and present.
Kaya Genç's most recent book is The Lion and the Nightingale: A Journey Through Modern Turkey. The paperback edition, featuring new material on the latest Turkish presidential election, will be published in May.