Guston's retrospective at Tate Modern has finally opened, with the help of heavy handed curators
Much awaited and long delayed, by both the pandemic and the controversy that engulfed it in the wake of the Black Lives Matter protests of 2020, the Philip Guston retrospective finally opened at Tate Modern last week. What should have been the first leg of a show produced in partnership with three US institutions opens as its last. There are many of the American artist's later figurative paintings here, and, yes, some of them contain the cartoonish white-hooded Klansmen – oafish and sinister – which caused the four galleries, in 2020, to postpone the tour's launch at the National Gallery of Art in Washington, DC, as argument raged over how (or even whether) these images could be still be shown. Having panicked about whether showing the paintings was an act of white privilege, or whether not showing them was a different act of condescension towards audiences deemed unable to deal with their difficult subject matter, the museums declared that Philip Guston Now would be postponed until 2024, 'until a time at which we think that the powerful message of social and racial justice that is at the center of Philip Guston's work can be more clearly interpreted', read a statement from the four museum directors.
In the end, the show was put back on track, opening at the Museum of Fine Arts, Boston in May last year, followed by Houston's Museum of Fine Arts and the National Gallery of Art in Washington, DC. In contrast to those shows' attempts to respond to the criticism about possible audience sensitivities – the Boston show included an 'emotional preparedness' pamphlet, penned by a trauma specialist, and an 'off-ramp' route by which visitors could avoid the gallery where the majority of the 'Klan paintings' were displayed – the London finale offers no such accommodations. Indeed, three years on, one gets the sense that many have forgotten what the fuss was about, and that Tate, at least, would prefer to get back to more habitual forms of exhibition presentation.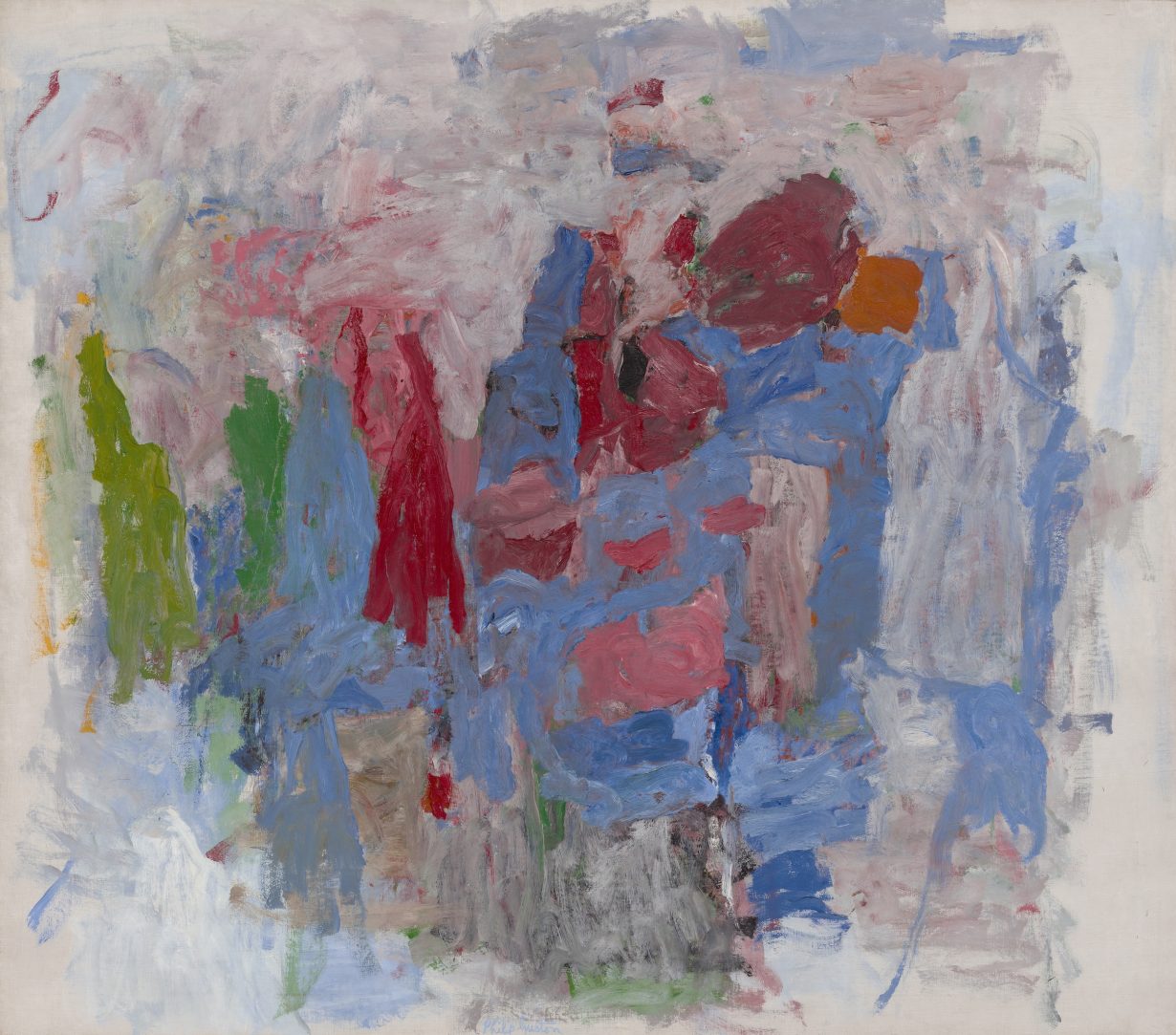 And yet, still shaped by the show's original brief, Tate has to frame the presentation so that the painter's engagement with the progressive politics of his time – particularly his engagement with the anti-racist politics of the American left in the 1930s and then later, of the Civil Rights Movement of the 1960s – is the key theme.  What troubles Philip Guston, is that, having loaded itself with a particular critical frame which overstates the political aspects of Guston's art, it then struggles to sustain this focus. As a retrospective of Guston's long career and changing artistic directions, this exhibition is peculiarly unbalanced – a  showcase for the work he made in the last decade of his life following his 1970 exhibition at New York's Marlborough Gallery, at which Guston shocked critics with his reversal back towards a kind of figurative painting, through his adoption of self-consciously crude, cartoonish images, an approach which he pursued until his death in 1980. These years take up a full latter half of the show; the first half is crammed with the 40 first years of Guston's artistic life – from a youthful sponge of influences from the Renaissance to Cubism and Surrealism, to his more militant political realist work, influenced by the Mexican muralist David Alfaro Siqueiros and making a living from the Depression-era WPA programme; and then his turn, in the mid-1940s, towards abstraction, to which he would commit himself for a full two decades.
Much of Guston's early work can only be presented, of course, in documentation, including material recalling the paintings he made for the Los Angeles branch of the left-wing John Reed Club, in support of the Scottsboro Boys trial of 1931, in which nine young Black men were unjustly sentenced to death for the rape of two white women, and whose convictions were overturned by the campaign led by the American Communist Party. This early history of Guston's political commitments was never a secret, even if the physical record of it is fragile.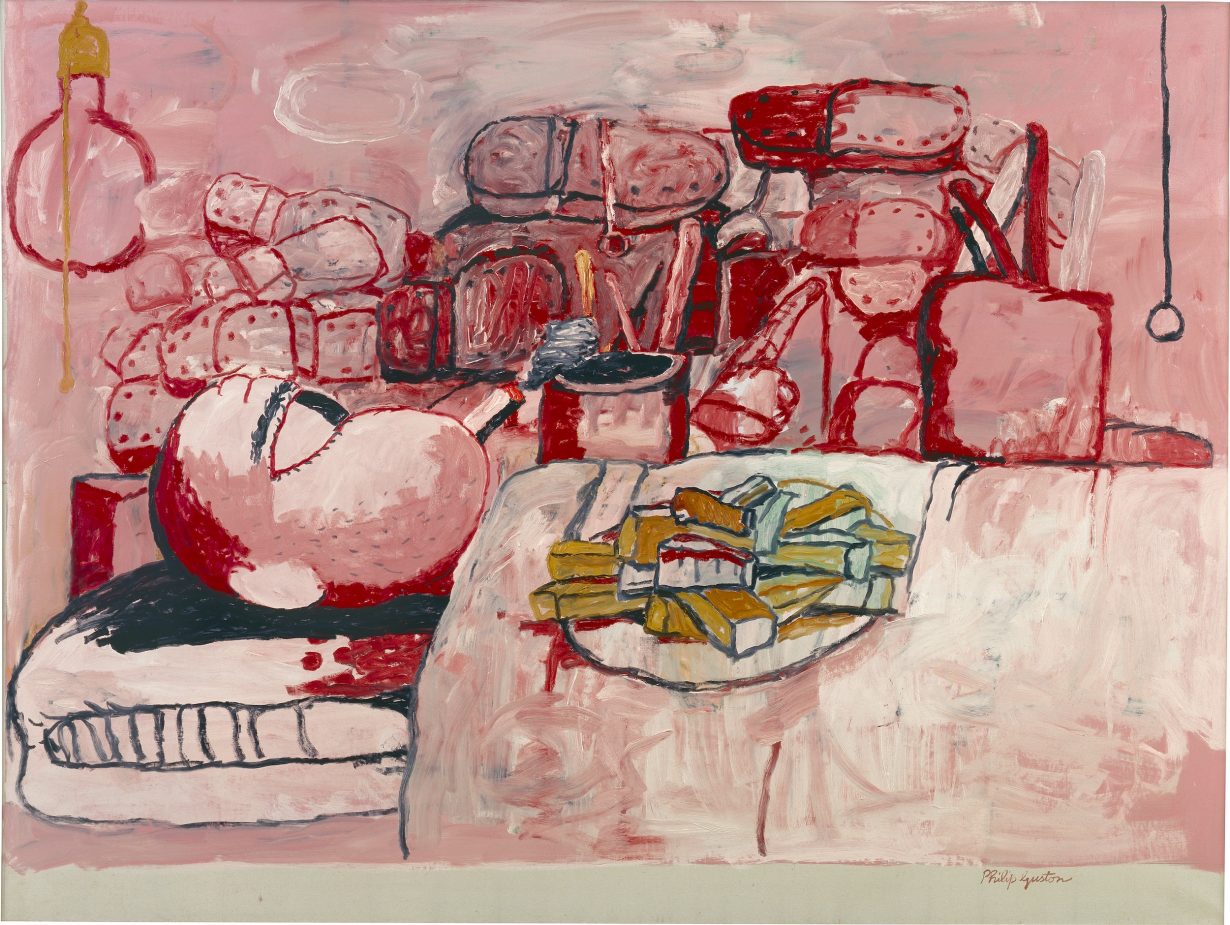 Guston's intense commitment to painting means that political questions can't be read as separate from his work. There are, in fact, bigger questions than politics at stake, at least for an artist. Guston's shifting from realism to abstraction, and then back again, speaks to an artist wrestling with the fundamental issue of painting, image-making and what it can express. So while there are only three rooms dedicated to the abstract paintings, when we're confronted with the 'hood' paintings of 1969 and 1970 – those paintings of hooded Ku Klux Klan members, the works which sparked the 2020 controversy in the first place – it's impossible to grasp them solely as expressions of disgust or outrage at still-racist America. They are a lot of other things too – the famous The Studio (1969), with its cartoon white-hooded goon, busy daubing his owns self-portrait on an easel canvas with one huge red hand, while puffing on a cigarette held in the white-gloved other, is a mockery of the threadbare myth of the heroic painter, reducing him to a joke figure of self-indulgent isolation. The grotesque absurdity of the 'hood' paintings here – the three figures chugging across the canvas in their big-wheeled clown-car in City Limits (1969), or in the other direction in Dawn (1970), with piles of bloodied legs apparently dangling from out of their car trunk, is framed around Guston's remarks that 'the idea of evil fascinated me… I almost tried to imagine that I was living with the Klan. What would it be like to be evil?'. But risible and provocative as they are, they do not figure for too long in Guston's work or in this show. If anything, they reveal an artist making the first break from his frustrations as a painter of abstractions, back into a world of objects and of appearances, but one in which appearances are treacherous: the caustic banality of Guston's hoods lies in how they conceal nothing. The black bars of their eyes are not holes behind which a real person hides, but the surface of a hollow effigy, a puppet or cartoon.
There is a political slant to this, for sure – to do with the grotesquery of political life in America by the end of the 1960s, of the alienation felt by that society about the way it was headed, the chaos of politics and the paranoid culture engendered by the new mass communications media. But unlike the earnest political realism of Guston's work from the 30s, Guston's late paintings tussle with the politics of painted images – what one can and cannot hope to achieve by putting brush to canvas. And it's in the last rooms of the show that Guston's resolution of these tensions is most vivid, and most poignant: in huge canvases where objects – disembodied legs and arms, ladders, clocks, brick walls, roller blinds, apartment blocks, shoes, wristwatches, desk calendars – are piled up on empty horizon lines, or appear half-submerged in gloomy seas of dark liquid. Here Guston's reclamation of image-making deals in metaphor, dysfunction and ruin – of a world, but also art's relationship with it.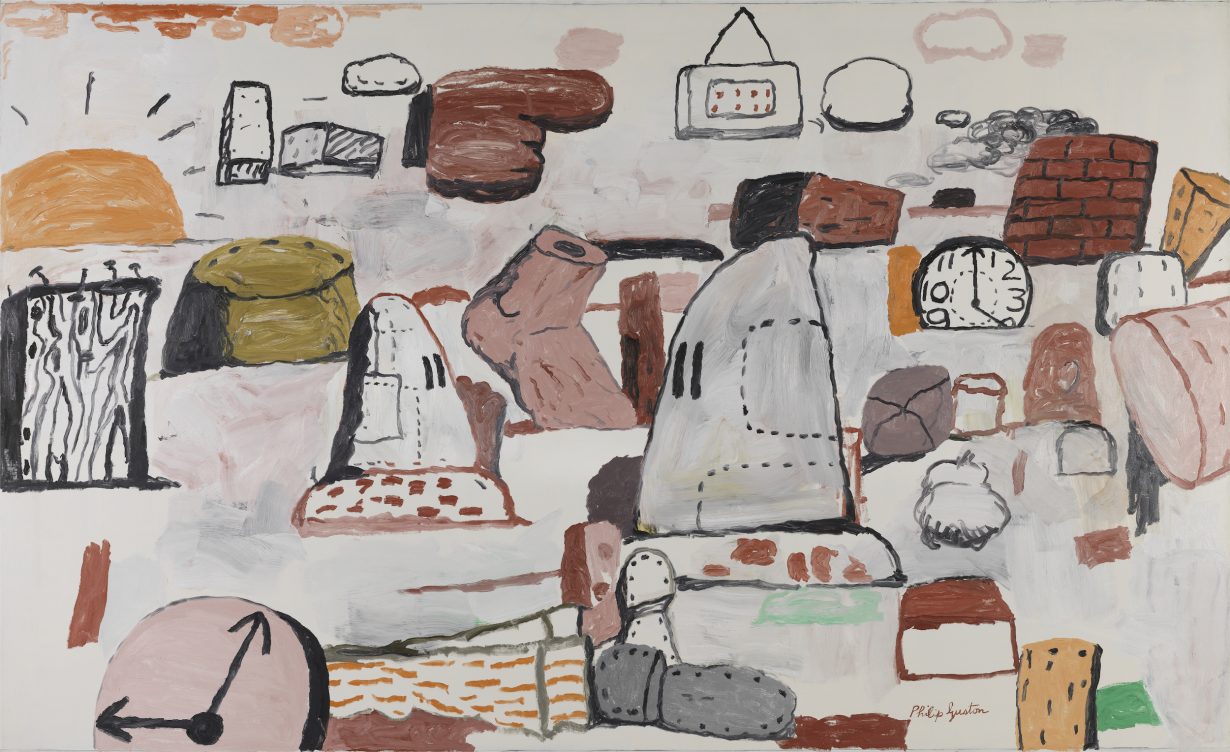 This explosion of things is the understandable consequence of how the visible world is hidden away, but is always there, in Guston's abstract works. In the few abstract works on view at Tate, it's noticeable how in the restless and thickly worked medium it's as if there are heavy, weighty, indistinct yet almost bodily forms starting to take shape in the haze. In her classic book A Critical Study of Philip Guston (1976), the critic Dore Ashton noted Guston's attention to how a painter might 'make a living thing'. Of one of his paintings, he said 'I feel I have made a Golem'. Ashton's book barely touches on Guston's Jewish roots, but more recently art historian Aaron Rosen has questioned more closely how Guston used the Jewish myth of the golem – a being conjured from earth and water – in his thinking about how painting might become a 'living thing… to posit with paint something living'.
Why bring this other, less familiar interpretation up? Maybe it needs to be pointed out that exhibitions of significant artists are only as good as the diversity and breadth of how their subjects are interpreted; that bringing only a narrow set of critical preoccupations, however seemingly relevant – in this case Guston's political entanglements and commitments – ends up being to the detriment of the artist and the public's understanding of the work. But in a cultural climate in which exhibitions must always be relevant, curators pick and choose their angles. Philip Guston Now, as the show was originally titled, was all about making Guston out to be relevant to the 'now', and its preoccupations with social justice. It's perhaps ironic that the show then became hostage to the culture war over the relevance of Guston's more 'political' paintings. With the 'now' now quietly stripped away, Tate's exhibition bears witness to what happens when one curatorial agenda runs away with itself, while pointing to the other exhibitions – and other interpretations – that might have been.
J.J. Charlesworth is an art critic and editor at ArtReview