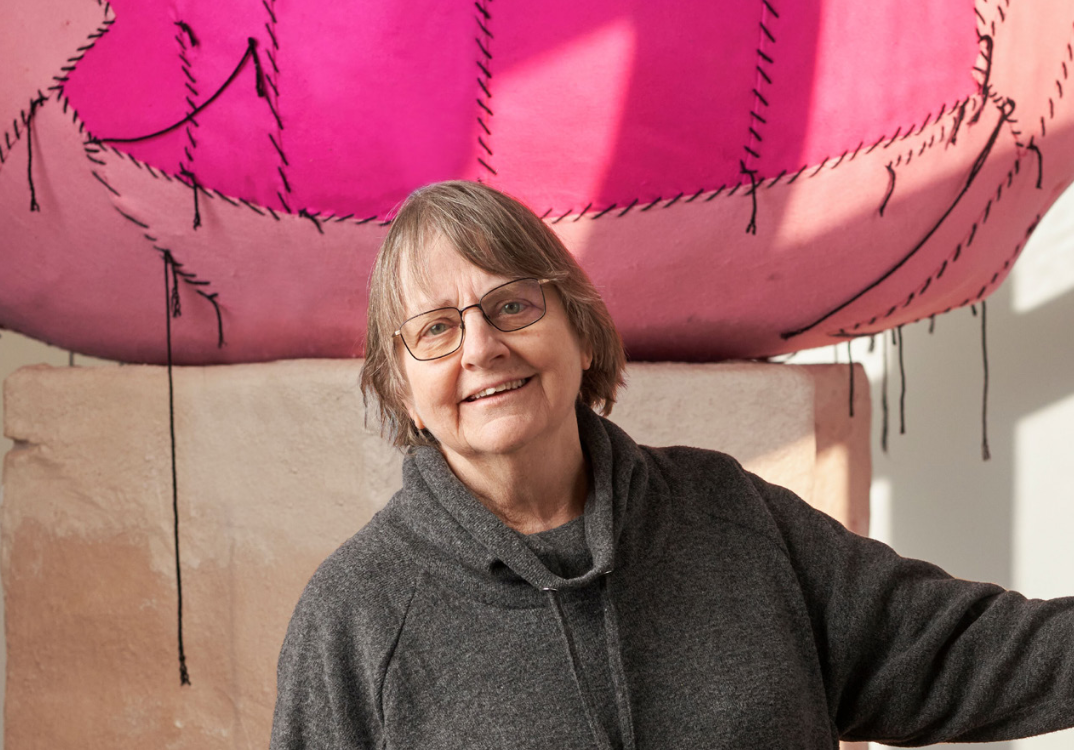 The British artist Phyllida Barlow has died. The sculptor gained international fame in later life, after retiring from a four decade teaching career.
After leaving her position leading the undergraduate course at the Slade School of Art in 2009, she was given a solo show at the Serpentine Gallery in 2010, which proved a springboard to wider critical and curatorial acclaim.
She said of her typically – but not exclusively – large scale sculptures, created through an ad-hoc process of bundling everyday utilitarian materials, "Initially the audience is myself". She went on to explain to ArtReview in 2010, "How I'm physically negotiating the space is often more important than the object itself. They are obstacles to be navigated, protagonists that I feel I'm encountering."
"Making from lightweight, disposable things pastiches the monument or the monumental," she said of her materials. "The latter has this heroic, macho thing that I'm attracted to, but which conversely I couldn't possibly do myself. So there's this idea of playing the monumental game but with these crap materials, and because they are crap materials, you can mess around with them, tilting them or balancing them: forcing them do nonmonumental things. It's both comic and grimly authoritarian, and that's my relationship to sculpture". 
In 2017 Barlow represented Britain at the Venice Biennale. When asked of her years in relative obscurity by ArtReview, Barlow replied "Is it not the case that most art produced is that which is not seen?" but admitted "What does not having exhibitions do to creative people?"
Barlow studied at Chelsea College of Art (1960–63) and the Slade School of Art (1963–66), going on to teach at both schools. In 2011 she became a Royal Academician, the year she joined Hauser & Wirth gallery, and in 2015 she was made a CBE for her services to the arts in the Queen's New Year Honours. She was made a Dame Commander of the Order of the British Empire in the Queen's Birthday Honours in 2021.