The member of the punk activist-art collective was detained in Moscow without explanation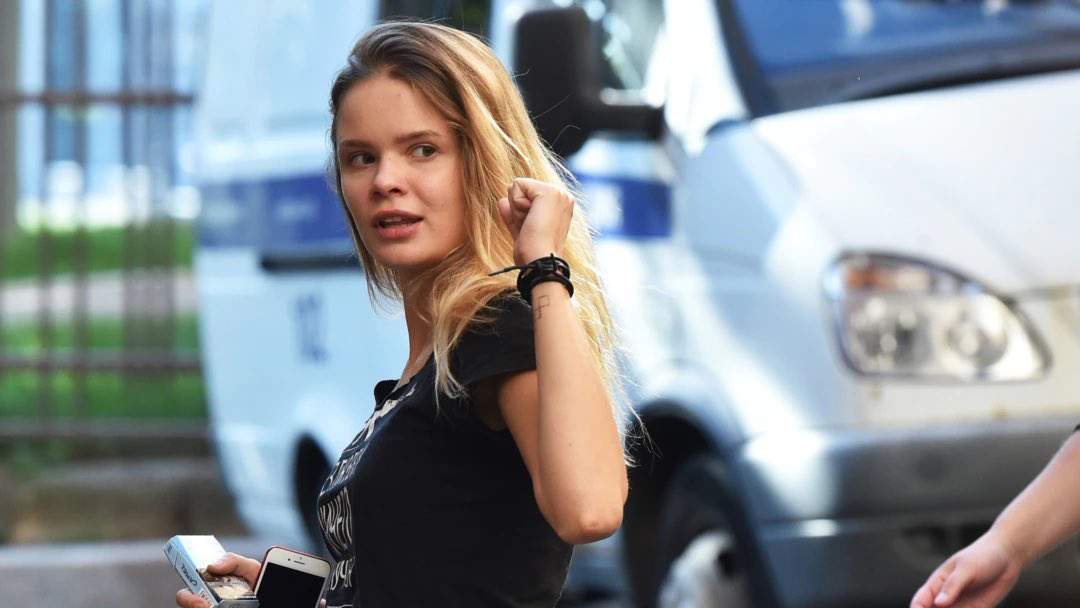 Pussy Riot's Veronika Nikulshina was arrested by police in Moscow on 7 May. Four officers detained Nikulshina near her apartment – with video of the incident shared on Telegram. Nikulshina's lawyer said that she had been detained on suspicion of disobedience towards the police; news agency Interfax cited the reason for her detainment as 'to prevent possible provocations during rehearsals for a military parade' ahead of 9 May's Victory Day.
On Twitter, Pussy Riot said that Nikulshina had been arrested for 5 days. They wrote 'putin's traditional values: to detain pussy riot members before the 9th may (national holiday w military parades etc)', and that Nikulshina had merely 'walked out of her apt' before being apprehended.
Nikulshina was among the Pussy Riot members who stormed the World Cup final in Moscow in 2018 in an anti-Kremlin protest. Her detainment follows a week-long hunger strike by the LGBTQ+ artist and activist Yulia Tsvetkova, who faces the possibility of a six-year prison sentence for 'creating and distributing pornographic materials' under Article 242 of Russia's Criminal Code, over her drawings. You can read Aliide Naylor's recent report for ArtReview on Putin's war against feminist artists here.