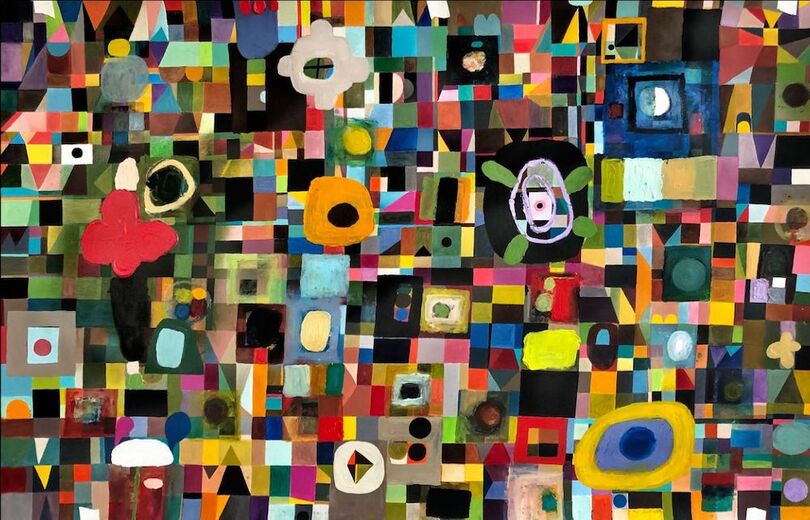 Ralph Lemon, the artist and choreographer, has won the $100,000 Bucksbaum Award, which is given out to an exhibitor at the Whitney Biennial.
Not bad, given Lemon has said he was 'conflicted' as to whether to show the paintings he has been recognised for. Known for founding the Ralph Lemon Dance Company in the mid 1980s and for his Geography Trilogy dance series, which mixed movement and social-political commentary, Lemon told Galerie magazine this year that his art was 'a private practice'. The curators had to persuade him to show the grid-like compositions, each coloured square containing a different scene of geometric abstraction. 'Most of them haven't ever been seen', Lemon said.
The Bucksbaum Award is named after the late patron Melva Bucksbaum, who died in 2015 after having launched the prize in 2000. The ten previous Bucksbaum recipients are Paul Pfeiffer (2000), Irit Batsry (2002), Raymond Pettibon (2004), Mark Bradford (2006), Omer Fast (2008), Michael Asher (2010), Sarah Michelson (2012), Zoe Leonard (2014), Pope.L (2017), and Tiona Nekkia McClodden (2019).
Lemon's latest accolade follows his MacArthur 'Genius' grant in 2020, a no-strings-attached prize of $625,000, disbursed over five years by the MacArthur Foundation.