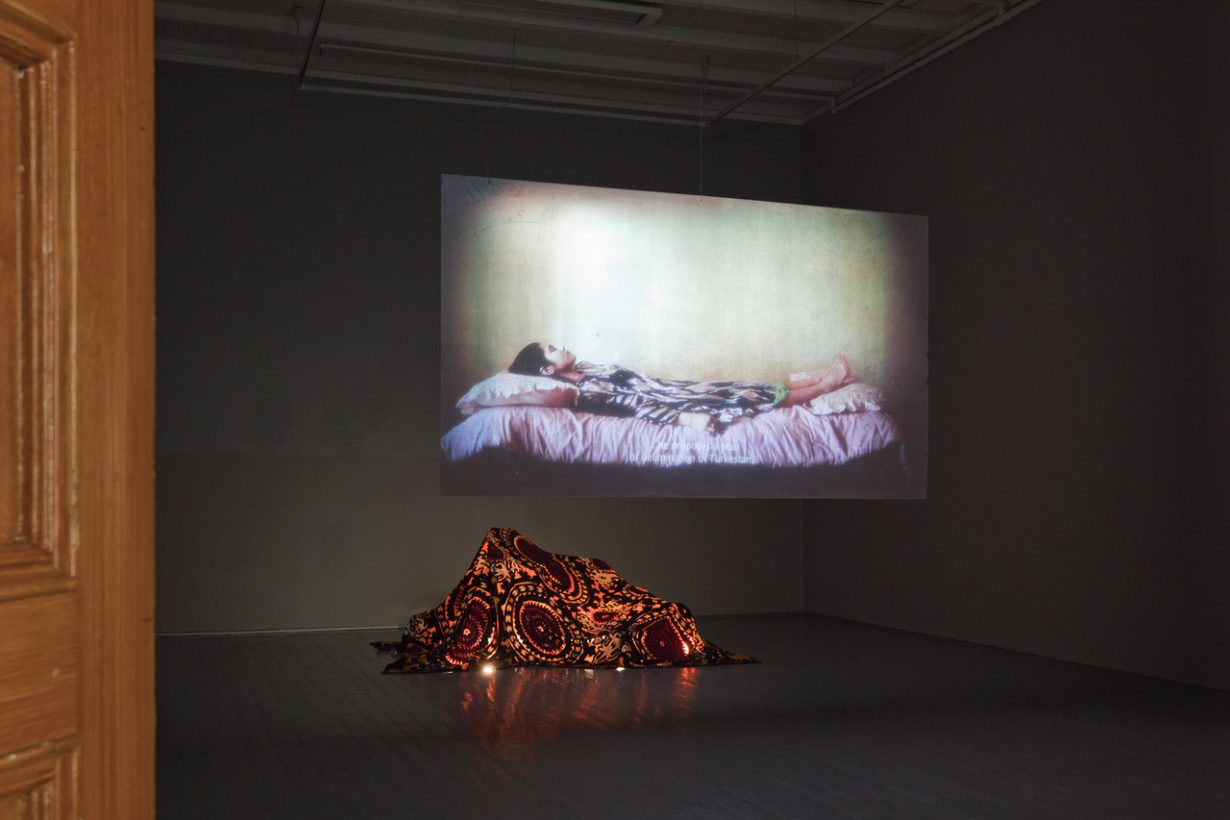 Saodat Ismailova has been announced as the winner of the 2022 Eye Art & Film Prize, awarded each year by Amsterdam's Eye Filmmuseum to artists and filmmaker working at the intersection of visual art and film. She will receive £25,000 towards the creation of new work, along with a solo show at the institution in winter 2023. 
Ismailova was praised by the jury for 'creating an almost spiritual space beyond images and soundtracks' and a body of work that is at once 'intriguing, mysterious and committed, while form and aesthetics are balanced rather than overwhelming'. Born in 1981 in Tashkent, Uzbekistan, Ismailova lives between her hometown and Paris. Her films, documentaries and video installations often explore her the history and  cultural identity of Central Asia, drawing on ancestral knowledge and epic folklore stories, and have been shown internationally at both film and art events. Her first documentary Aral. Fishing in an Invisible Sea (2004) won a prize for the best picture at the Turin Film Festival while 40 Days of Silence (2014), a feature-length drama about the lives of four women, was nominated as the best debut film at the International Film Festival in Berlin. Her video installation Zukhra was featured in the Central Asia Pavilion at the 2013 Venice Biennale, and received exhibitions at the Centre for Contemporary Art, Tromso, Norway (2017), and the Brooklyn Academy of Music, New York, and the Quai Branly Museum in Paris. Ismailova's work is currently on view in The Milk of Dreams, the main exhibition at the Venice Biennale curated by Cecilia Alemani, and will feature in Documenta 15, the quinquennial show curated by ruangrupa and opening 18 June.
Ismailova was selected by an international jury, chaired by Eye Filmmuseum director Sandra den Hamer, and composed of artist Nalini Malani; Chris Dercon, President of the Réunion des Musées Nationaux-Grand Palais, Paris; filmmaker and artist Lemohang Jeremiah Mosese; curator and filmmaker Hila Peleg; and Nanouk Leopold, filmmaker, theatre director and visual artist. A show featuring previous winners of the Eye Film Prize – Meriem Bennani (2019), Kahlil Joseph (2020) and the Karrabing Film Collective (2021) – will be on view at the Eye Filmmuseum from 11 June to 18 September.