There's a nagging sense that Cecilia Alemani's exhibition The Milk of Dreams might just vanish in a puff of smoke
Perhaps it was a result of the amber time of lockdowns and bad dreams of past Venice Biennales, but my recollection of these kinds of 'big' artworld event is that, more often than not, they offer you what's best described as the artistic director's aesthetic vomitorium, with disparate ideas, born of disparate contexts, splattered all over the walls and floors, with nothing other than the projections of the person responsible to connect them. Too much to see; too much to parse; too much to process in one sitting. (And, where travel is involved, the chances of multiple sittings are remote for anyone even pretending to be conscious of or monitoring their carbon footprint: and any sane person is doing that right now.) Of course, it's been a while (the profitably polyphonic 2020 Berlin Biennale to be precise); but my overwhelming feeling when first pushing through crowds of tourists – terrible what they're doing to the city; albeit fully conscious, despite having ticked 'here on business' on an inflight survey form, that I was one of them – along Venice's canals while wearing a hoodie and a mask to avoid progress-retarding chit-chat was one of trepidation.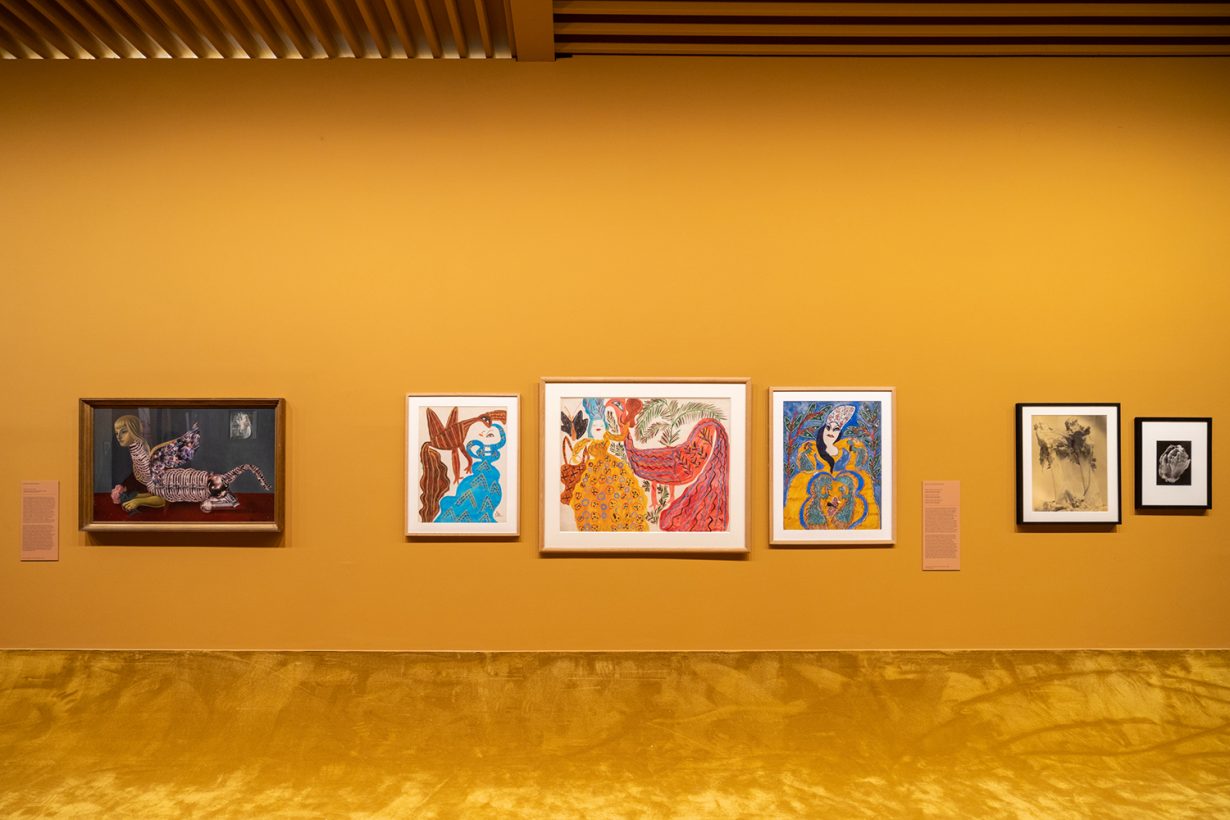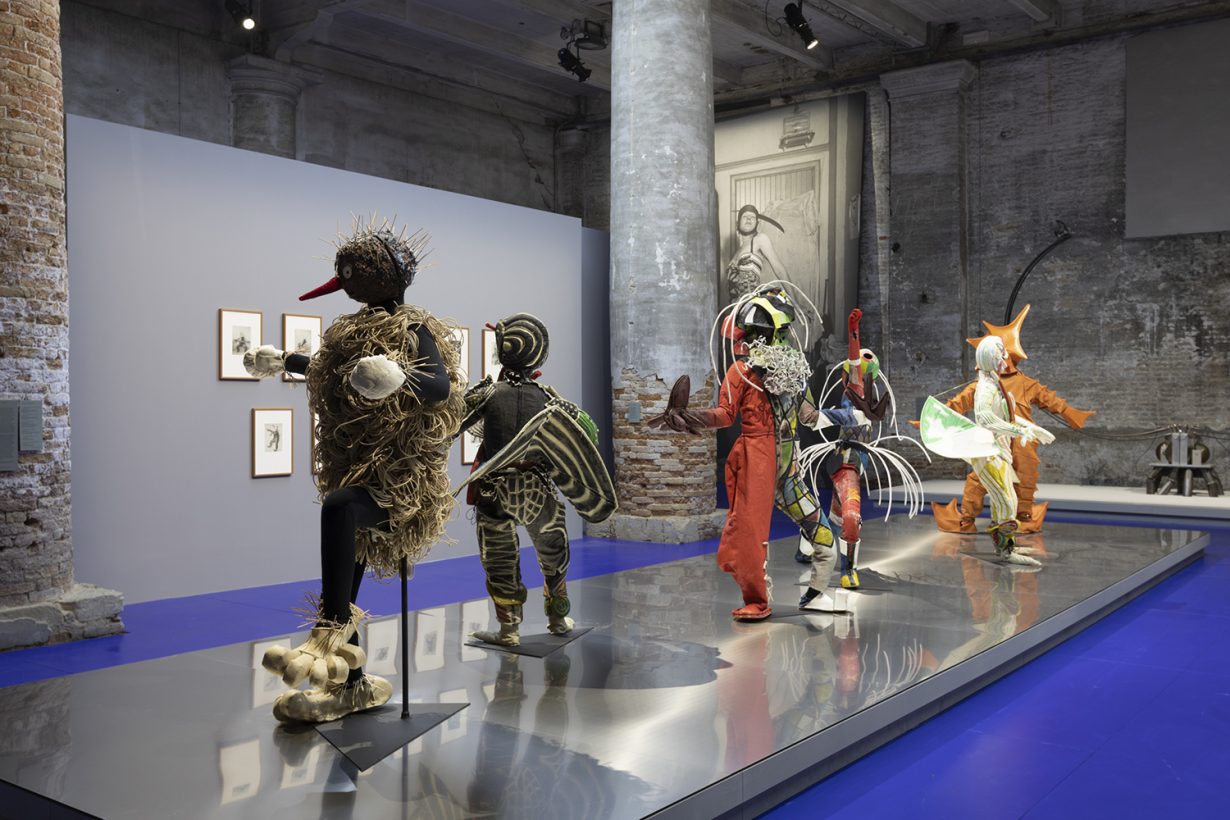 Given all that, The Milk of Dreams was something of a revelation. And in more ways than one. It featured many artists (213 in total of which 21 are men), about whom I knew little, offering the seductive potential of a first encounter. Tick. As importantly, its careful design (by Italy's Studio Formafantasma) and curatorial direction (Italy's Cecilia Alemani) achieves the delicate balancing act of orienting visitors while allowing them to imagine the possibility that they are being encouraged to orient themselves. Double tick. Unsurprisingly, it was as full of people as it was of artworks during the preview days and from the minute I touched down it felt like everyone (who managed to penetrate my hoodie-mask combo) was asking 'What do you think?' and 'What was the best thing?' – already busily constructing the latest iteration of the artworld's overarching consensus- and FOMO-culture. And that culture in itself is another, albeit less delicate, balance between orienting and being oriented.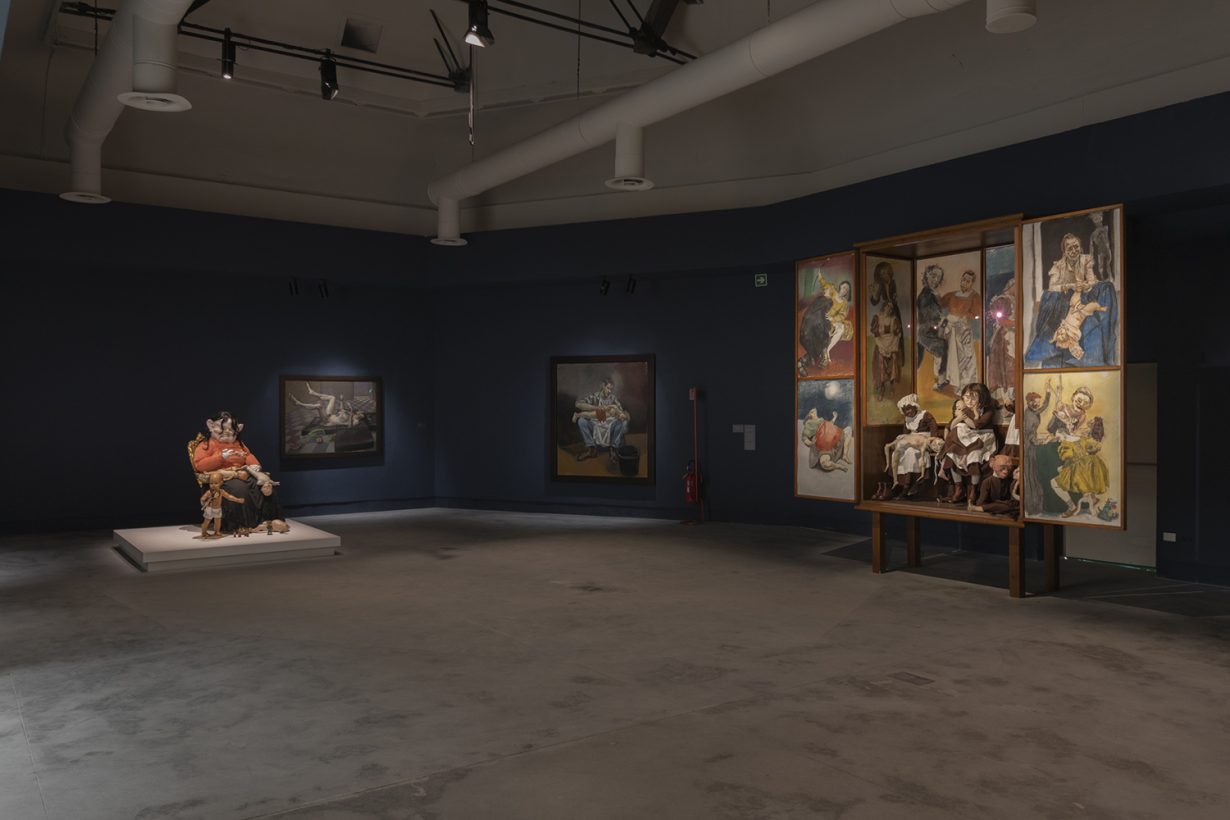 So let's get it out of the way: a room dedicated to the work of Paula Rego in the Giardini (one of several take-breath-and-pause-for-a-moment mini surveys of women artists' work, others of which are devoted, also profitably, to the subversive sloganeering of Barbara Kruger, fabric works by Rosemarie Trockel and a series of fantastical paintings by Cecilia Vicuña) was the best thing. And when it comes to thoughts they're still developing (a good sign).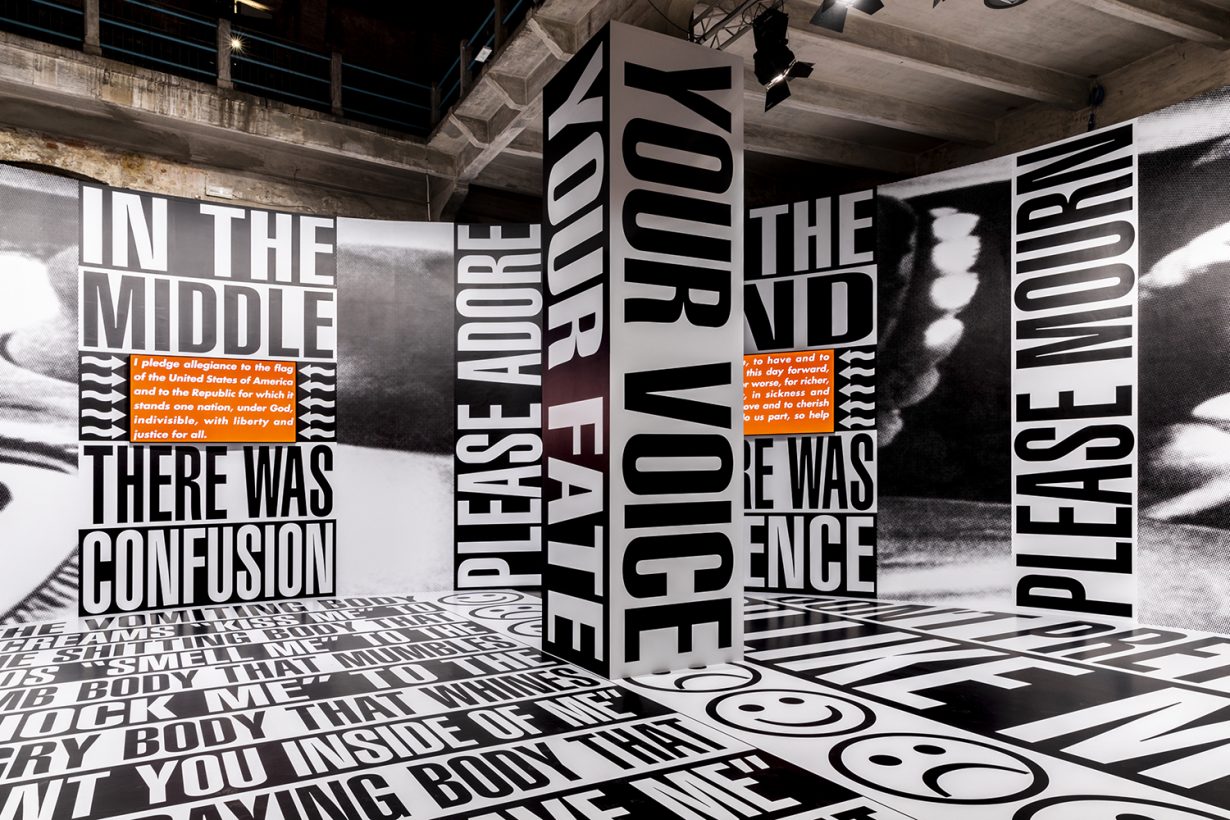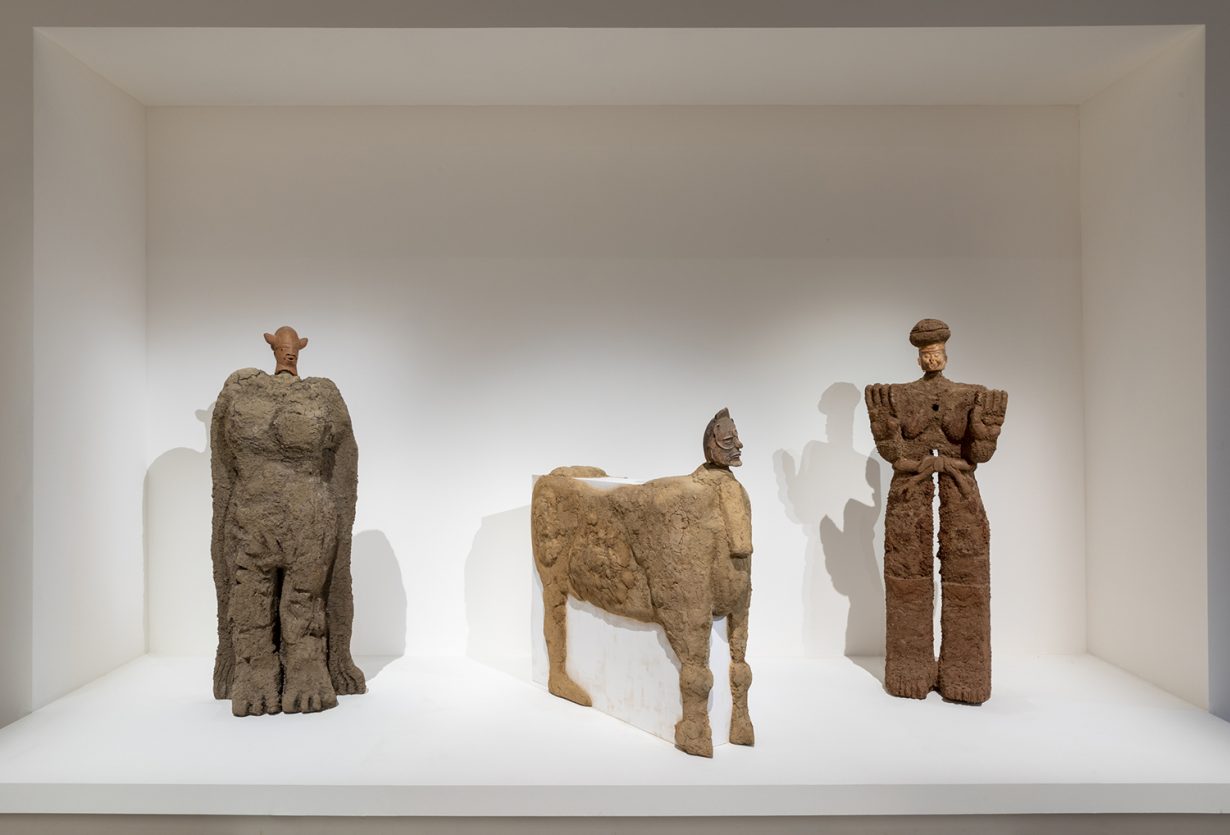 In the Central Pavilion, Vicuña's paintings of fantastical creatures – Leoparda de Ojitos (1976), for example, is like some form of snow leopard with eyeballs instead of spots, human hands and feet instead of paws, grasping a pair of trees and opening her legs to display her genitals – introduce themes of metamorphosis, transformation and exchange (and a link to indigenous art practices) that permeate the rest of the show. They reach back to the surrealist work of Leonora Carrington, whose paintings are included in one of five historically focused micro-exhibitions that pepper the show – this one titled The Witch's Cradle and devoted to women artists associated with or working alongside surrealism. It's from Carrington's book of fairytales, written for her children, that Alemani's The Milk of Dreams takes its name. One online book review – by 'Emily' – declares that Carrington's The Milk of Dreams is 'everything that you would want to give to a child if you so much as want them to grow up – different – in like the best ways possible' – and there's a strong sense that this exhibition wants to give its audiences the possibility of the same. But Vicuña's themes stretch forward too, into paintings by Jana Euler, for example, or the sculptures of Ali Cherri (which also draw on Assyrian Lamassu deities). Although it's not clear whether this sense of continuum tells us that nothing is ever new or that there's always life in old dogs or old leopards. Nevertheless, there's a sense that eliding differences is an idea that runs through much of the exhibition.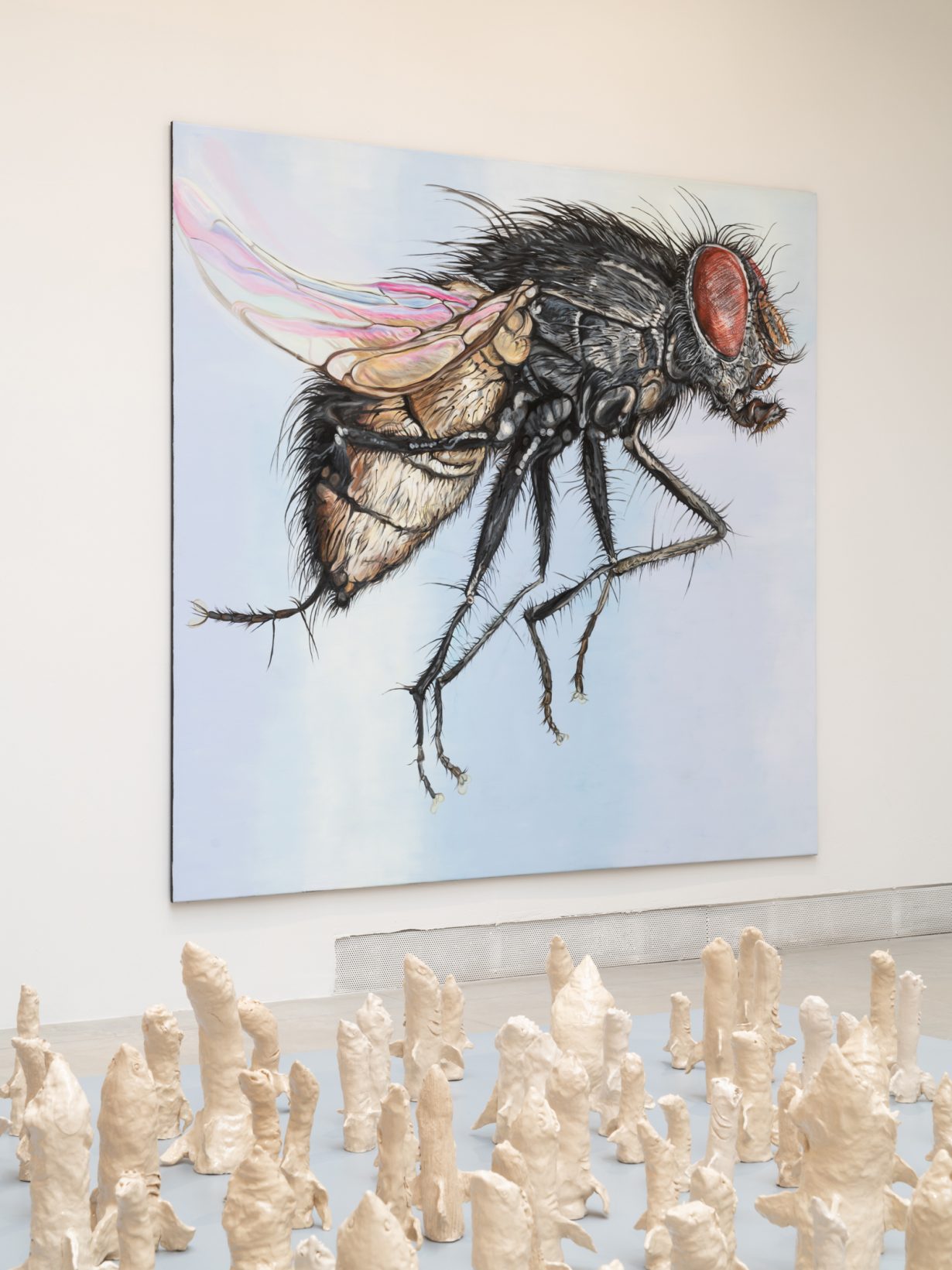 The Milk of Dreams is dominated by meditations on what constitutes the body, what clothes the body and what distinguishes one body from another, with desire a gentle hum in the background. A little less gentle in Zheng Bo's Le Sacre du printemps (Tandvärkstallen) (2022), an inverted video shot in a Swedish forest and featuring five thrusting and grunting naked men, a continuation of his ongoing Pteridophilia series (2016-), exploring the potential interspecies erotic of humans and plants. Zheng's work finds echoes and reflections in Precious Okoyomon's To See the Earth Before the End of the World (2022), a garden at the end of the Arsenale featuring plants, totemic, anthropomorphic earth mounds, sugar cane and kudzu plants, the latter brought to the US from Japan to reintroduce nutrients to soil that had been drained by cotton plantations and now running out of control. Whether or not they run out of control here, however, may well depend on how much natural light can penetrate the Arsenale walls – which in itself is a further chapter in the general sense of an embattled relationship between humans and nature (the abusive flipside to Zheng's amorousness if you like) that also filters through the show.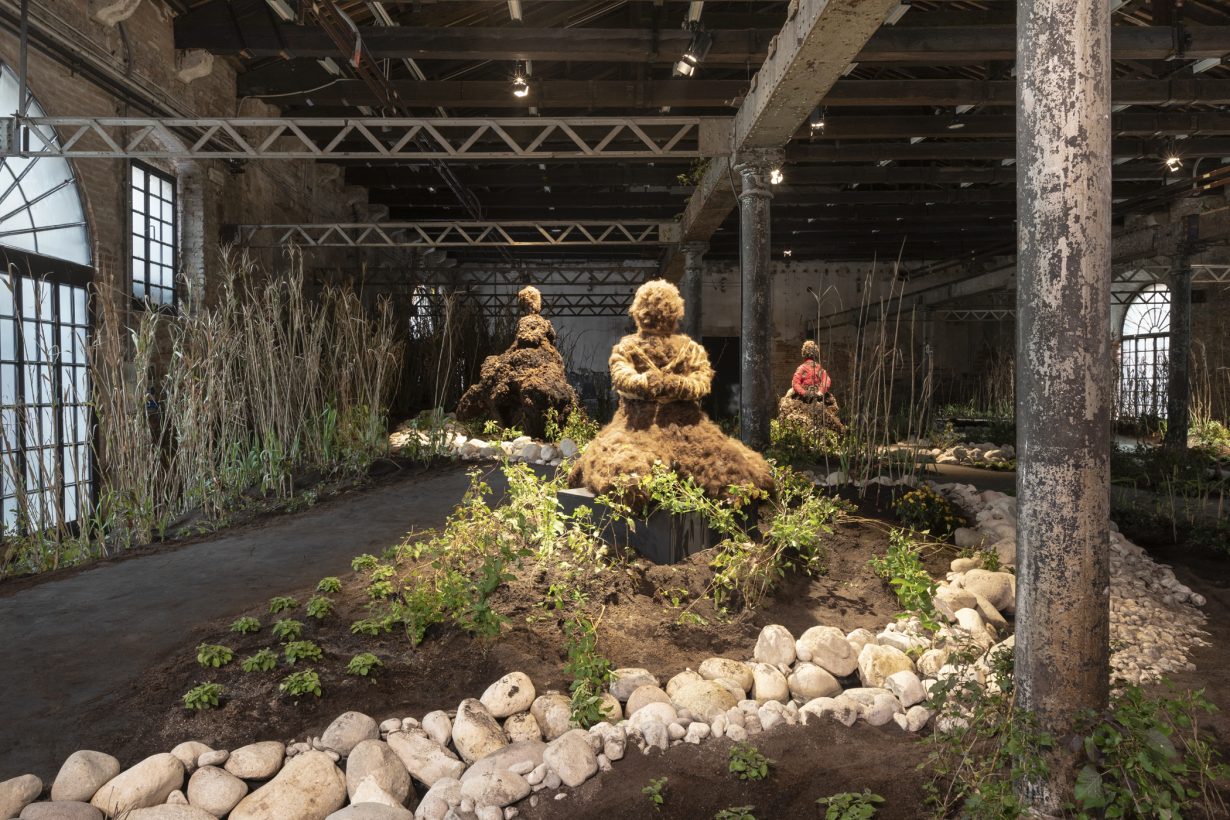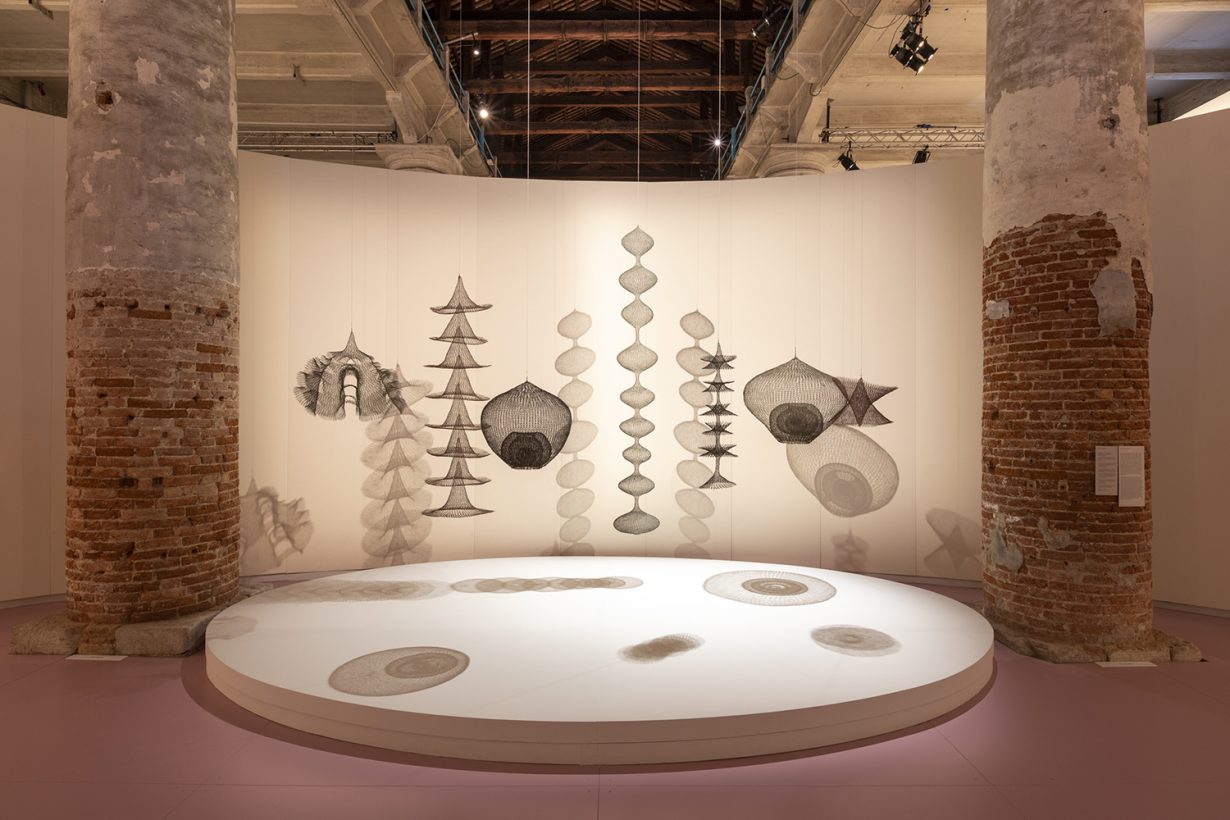 Indeed, echoes and reflections permeate the exhibition as a whole, in for example, the colourful boiled-sweet of Niki de Sant Phalle's Gwendolyn (1966–90) and the massive, raw, anthropomorphic, adobe ovens that make up Gabriel Chaile's family portrait. There's a menacing humour too in the eccentric and tragically funny paintings of American Jessie Homer French (a wall text says she's a 'self-proclaimed "regional narrative painter"') which feature burning oil rigs, deer wandering over graveyards and stealth bombers flying over the Mojave Desert, which rearticulate human–nature relationships as something more bizarre than erotic. A sensation that's elegantly pushed forward by Homer French's flattened, naive painting style.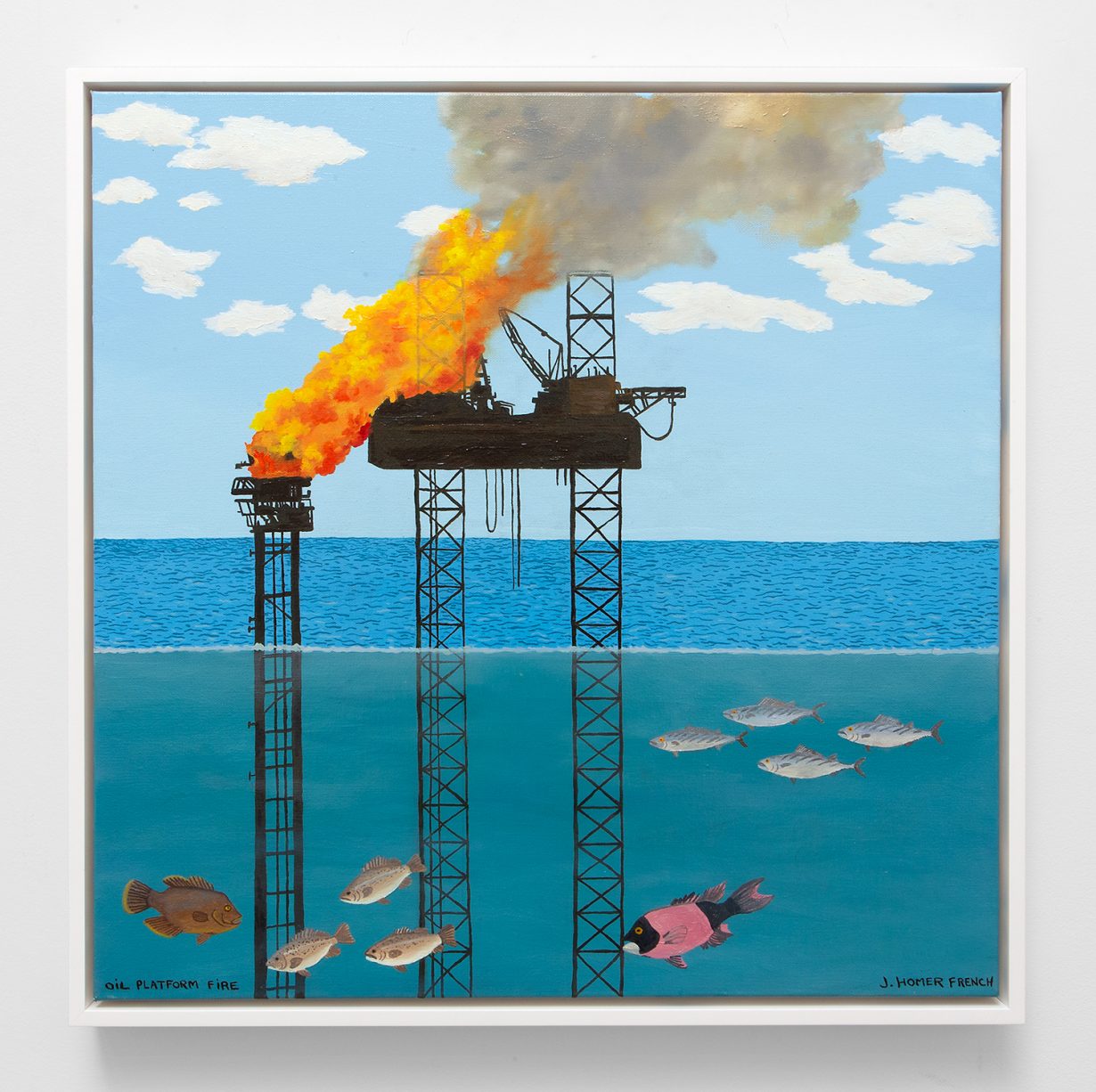 The exhibition is pinned as much around theory as it is aesthetics: most notably that of Donna Haraway (which, as well as being evident throughout the exhibition, provides the source-code for one of those mini historical displays, this one titled Seduction of the Cyborg) and Ursula Le Guin (whose 1986 essay The Carrier Bag Theory of Fiction anchors the micro-show A Leaf a Gourd a Shell a Net a Bag a Sling a Sack a Bottle a Pot a Box a Container). Outside these mini-displays, a working through of the issues surrounding the Anthropocene, identity politics and indigenous rights are constantly present in the artworks on display. Which does leave you wondering a bit as to how necessary the direct evocation of theory and theorists was in the first place.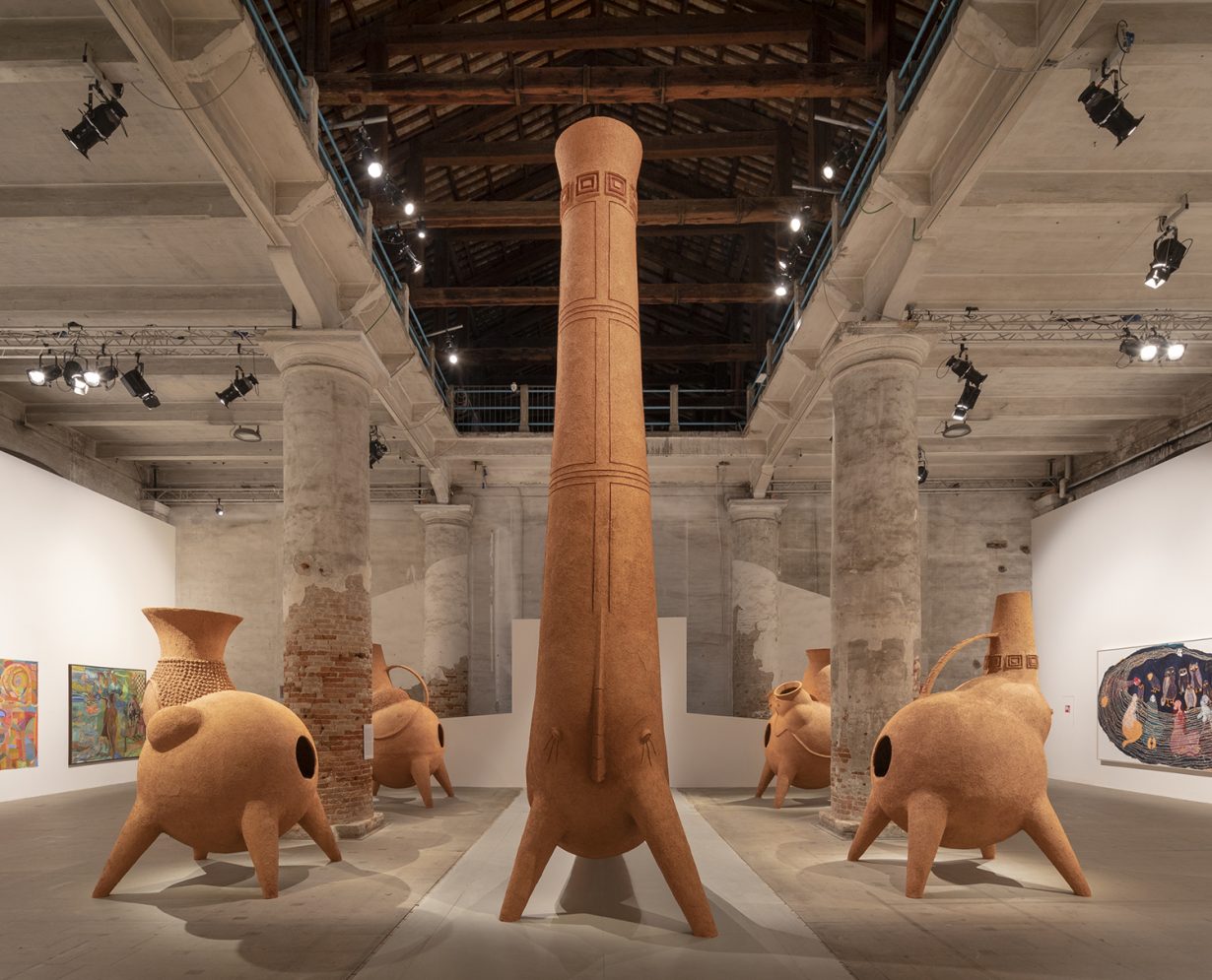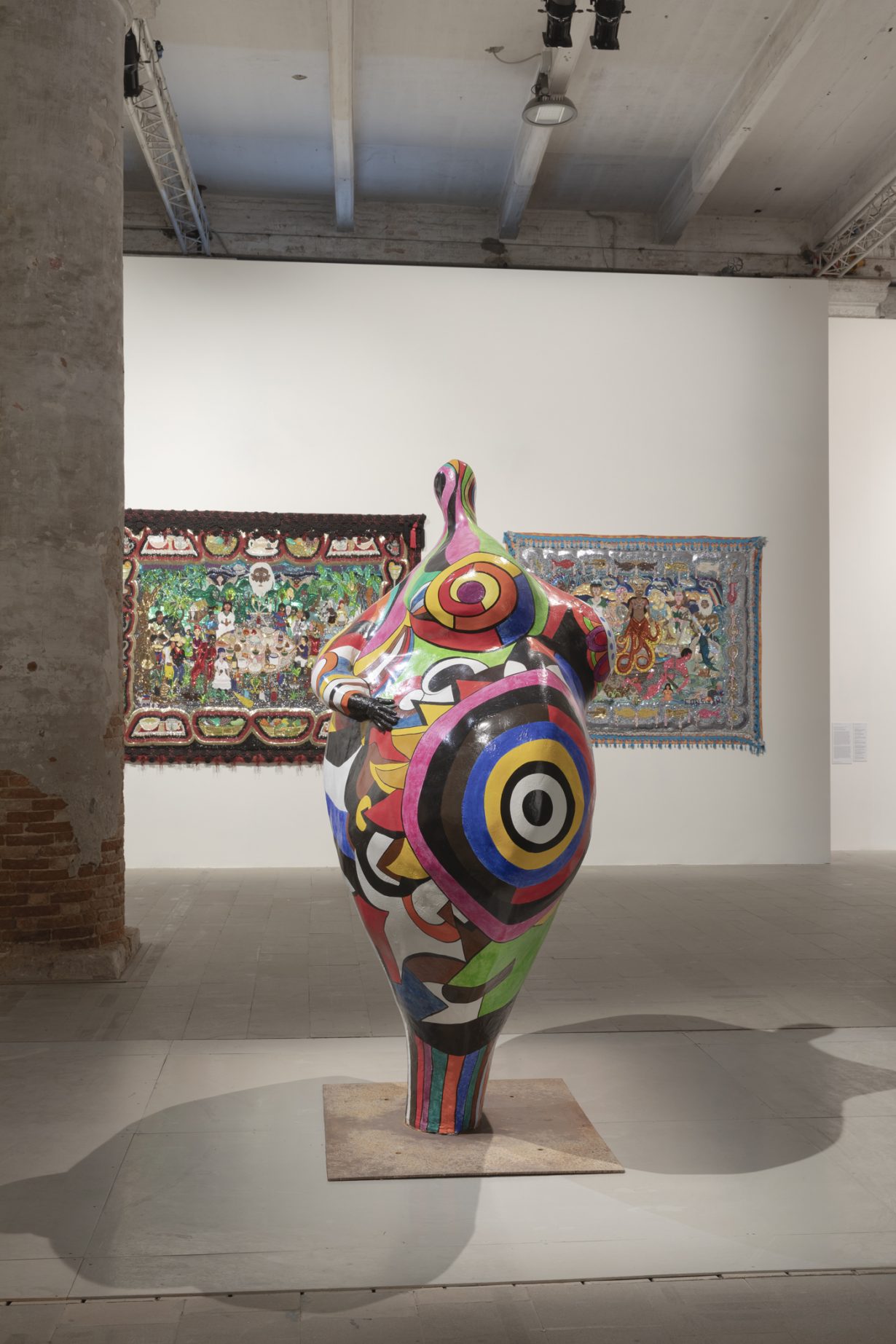 Overwhelmingly, this is a show that triumphantly emphasises fluidity despite the Biennale's institutional fixity. And yet, particularly in the densely stocked Central Pavilion, there's always a nagging sense that all this really presents us with is an illusion (to paraphrase Georges Perec's theory of travel) of having overcome distance, of having erased time, while in reality it is only reality that's far away. And that art, as figured here, belongs more fully than one might like to the realm of dreams. Bombs, intolerance and violence belong to our current reality – from India to Palestine, to Ukraine and everywhere else you can imagine. For all that this exhibition is predicated, with its fetish for painting and sculpture, on art that is solid and tangible (at the expense of new media in its various forms), there's nevertheless a sense that it might melt into air.