Other nominees for the Design Museum award include a 3D rendering of COVID-19, a TikTok dance craze and special effects in Martin Scorsese's 'The Irishman'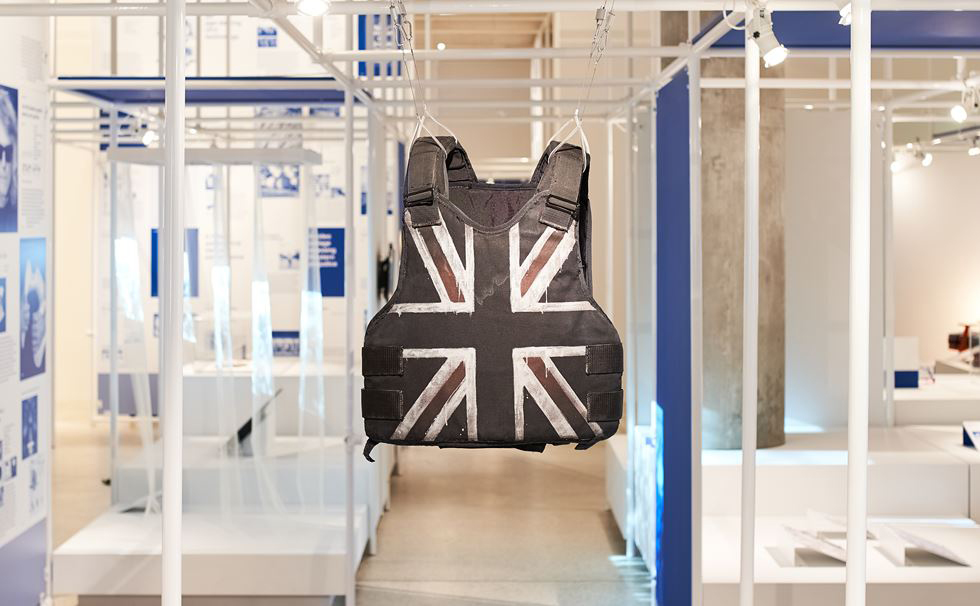 A vest designed by the elusive street artist Banksy, and worn by Stormzy in his headline act at Glastonbury in 2019, has been nominated for design of the year.
The vest which features a Union flag design – a satirical interpretation of patriotic John Bull waistcoats – was described by the artist as 'capable of stopping bullets up to .45 calibre and […] fully stab proof, yet not machine washable'.
A 3D rendering of COVID-19, special effects in Martin Scorsese's The Irishman, viral TikTok dance 'The Renegade' and a Wuhan hospital built in just 12 days are also among the 74 nominees for the Beazley Designs of the Year, hosted at the Design Museum in London.
Museum director Tim Marlow said: 'This year's exhibition explores key moments in design from January 2019 to the moment global attention shifted in late January 2020 when the COVID-19 pandemic took hold – the selected projects respond to urgent questions of inequality and censorship, health and sanitisation, and the ongoing possibilities of design and technology.'
Curator Emily King said: 'Beazley Designs of the Year will offer a vital chance to recap where we were when the virus took hold. It will require careful construction and precise storytelling in order to establish the big themes and preoccupations from that period […] More than merely an assessment of the past, it will be a frame for exploring the future.'
The exhibition of the designs runs until 28 March 2021, with the winner announced on 26 November 2020.