Breaking Waves artwork in Hamburg disrupted by aerial vehicles of unknown origin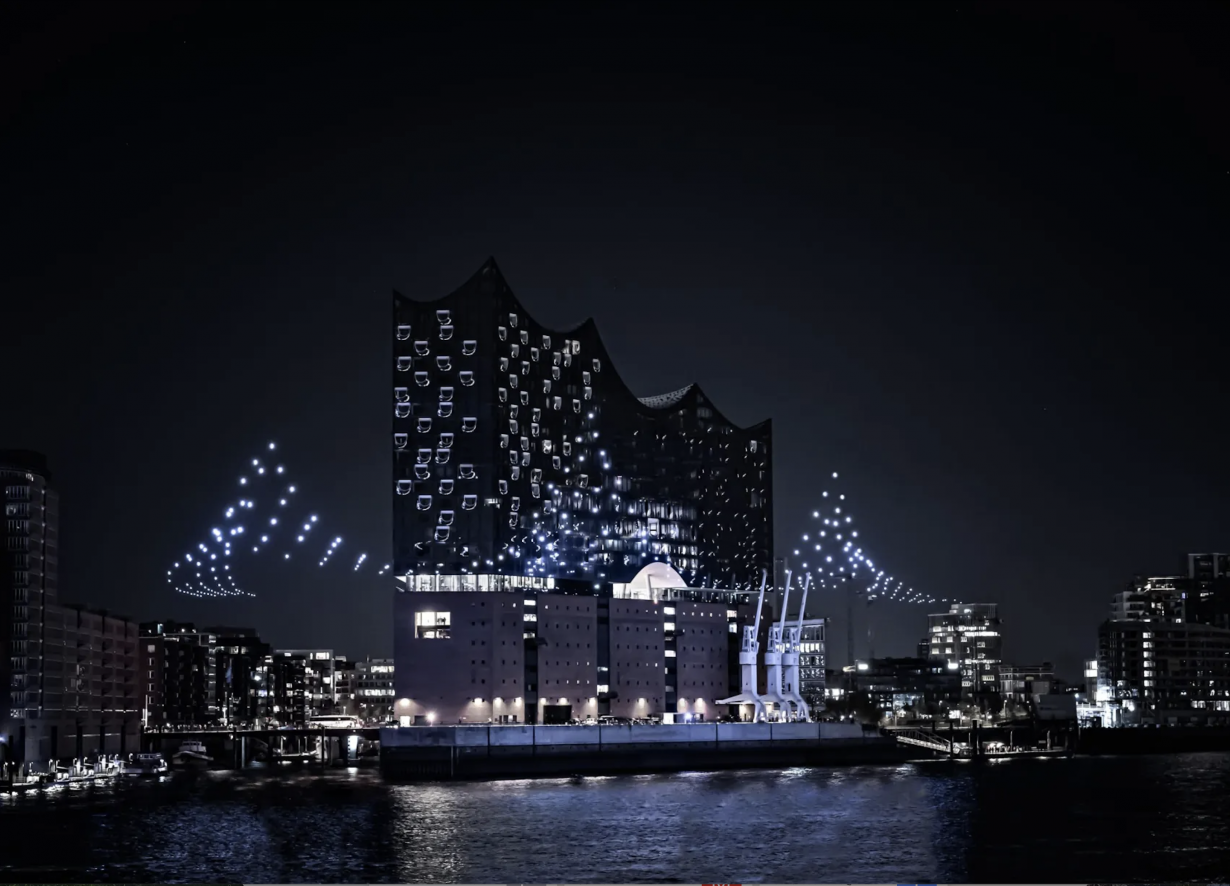 A performance by artists Studio Drift has been cancelled after being disrupted by 'aggressive… foreign high-speed drones'. The four day event in Hamburg, titled Breaking Waves, involved a seven-minute light performance at night in which hundreds of the artists' own illuminated drones flew in choreographed formations over the German city.
The dress rehearsal and the premiere of the event however was targeted by enemy interloper aerial vehicles of unknown origin which deliberately crashed into the official drones, downing several of them.
German aviation security experts say this is one of the most serious deliberate disruptions to the country's air space by drones they have seen. Investigations are ongoing.
The performance was intended to mark the fifth anniversary of the Elbphilharmonie concert hall with the studio's flying gadgets moving in formations inspired by the second movement of Thomas Adès's Piano Concerto.
The Amsterdam-based Studio Drift was founded by Ralph Nauta and Lonneke Gordijn in 2007 and their work is typified by choreographed sculptures and kinetic installations. Breaking Waves is the latest of several works using drones. In 2017 the studio created a performance in which a battalion of the vehicles, flying in formation to resemble a bird, took to the skies over Art Basel Miami.
The artists said they were 'sad and frustrated' by the attacks.