The gallery's first rehang in 10 years reveals a deeper problem: it doesn't really know if it's relevant to anyone anymore
You might think that a national public gallery's rehang of its collection of historical art would be uncontroversial: a refresh and reshuffle, to accommodate new works acquired, to bring out older works that were once overlooked by curators, and deserve to be seen again, or simply because there is always more in the stores than can ever be shown to the public at any one time.
But that was before the art museum became another battlefield in the current culture wars, in which old art has become the subject of rapidly shifting social and political preoccupations of a new generation of curators and museum directors. With its new rehang of its collection (the first in a decade, and the third since Tate Britain became home for historical British art while Tate Modern took all the international contemporary stuff), Tate Britain shows that it's fully signed up to re-reading British history through the optics of particular social issues: of postcolonialism, slavery and race; of the place of women; of the presence of queer and LGBTQ subjects; and of migrants and migration.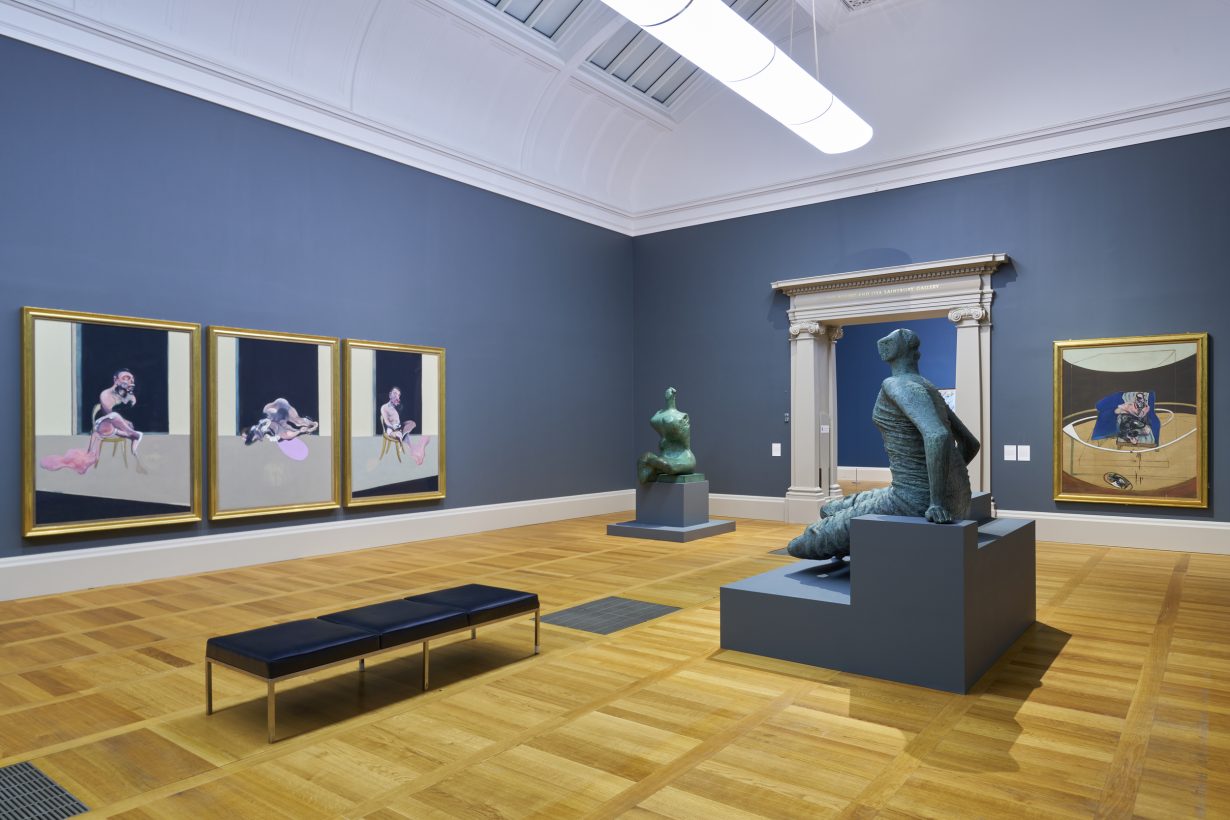 The experience is something like being hurried through an abbreviated PowerPoint history of Britain by an impatient art history lecturer who seems more bothered about making sure we get that the art 'reflects' moments in British social history, while sermonising about its various injustices and calamities, than with whether the paintings (and it's mostly paintings, at least until you get to the postwar galleries) are worth looking at for any other reason.
This new arrangement modifies the previous display, instituted by Tate Britain's former director Penelope Curtis, whose 2013 arrangement ordered works in strict chronology so that works might be seen in relation and contrast to their immediate contemporaries, and with minimal contextualising notes. Here the chronological approach is retained, but in order to thematise significant periods of Britain's social and political past, framed in the buzz-phrases of the present. So from the courts of Henry VIII and Charles I (1545­-1640) we're told that 'the grand portraits in this room tell stories of migration and power', and a Mona Hatoum sculpture Exodus II, 2007, of two battered suitcases linked by coils of human hair, sits in the centre of the gallery – presumably to tell a story of migration and power (or lack thereof), but certainly to connect everything quickly to contemporary concerns about migration.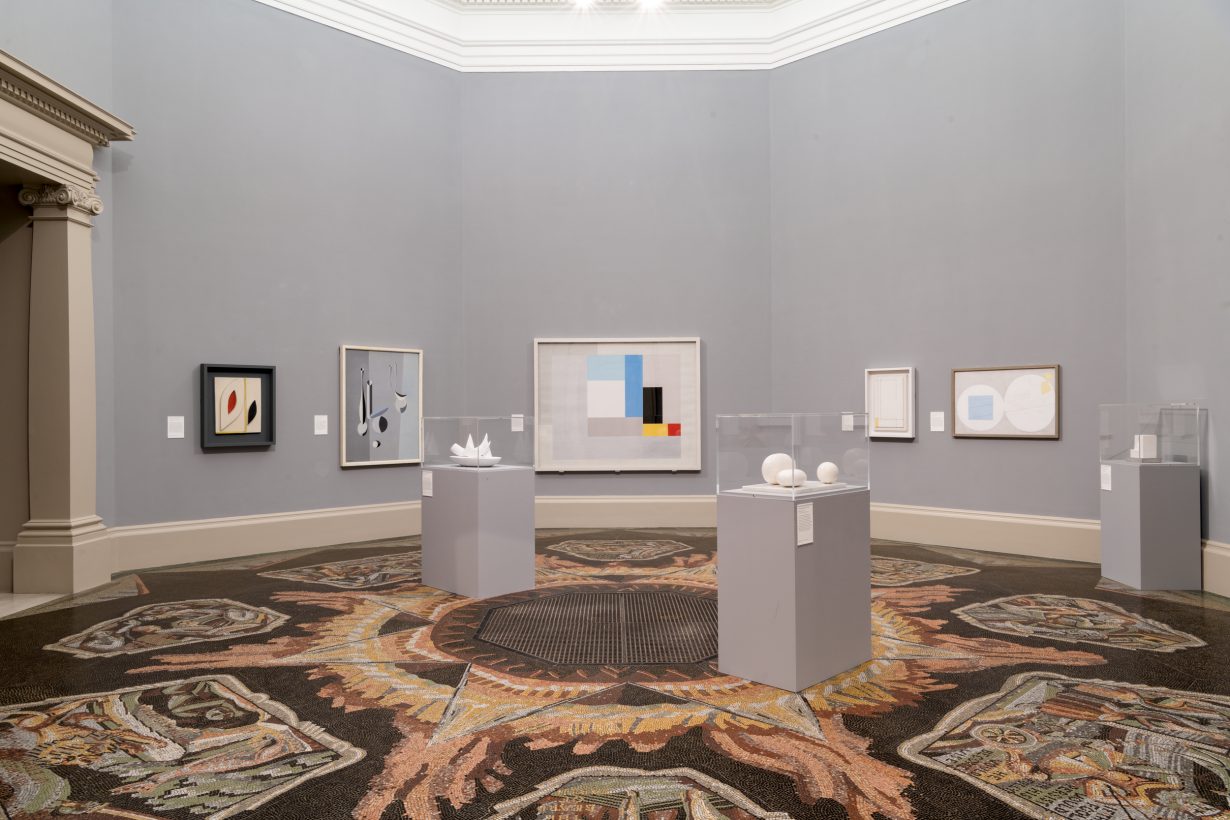 Or take the room Troubled Glamour 1760-1830 which, while presenting a 'glamourous image of 18th-century society', nevertheless shows us that 'the lives and places pictured give clues to the underlying tensions of the time' – which is to say that while you're looking at portraits of stiff, opulently dressed, chinless aristocrats and corpulent gentry, the wall texts want to alert you to how these are neck-deep in Empire, the slave trade and the exploitation of the working classes. The subject of George Romney's Mr and Mrs William Lindow (1772), we learn, 'was a prominent transatlantic merchant in Lancaster and participated in the trade of enslaved people'; Thomas Gainsborough's ingratiatingly delicate The Baillie Family (c.1784) 'amassed [their wealth] through Atlantic trade and plantations in Grenada and British Guiana'; the peasant subjects of George Stubbs's idyllically pristine Haymakers (1765) may look happy, but, we're warned, 'such idealised images of labour rarely depict its harsh realities, whether in Britain or abroad'.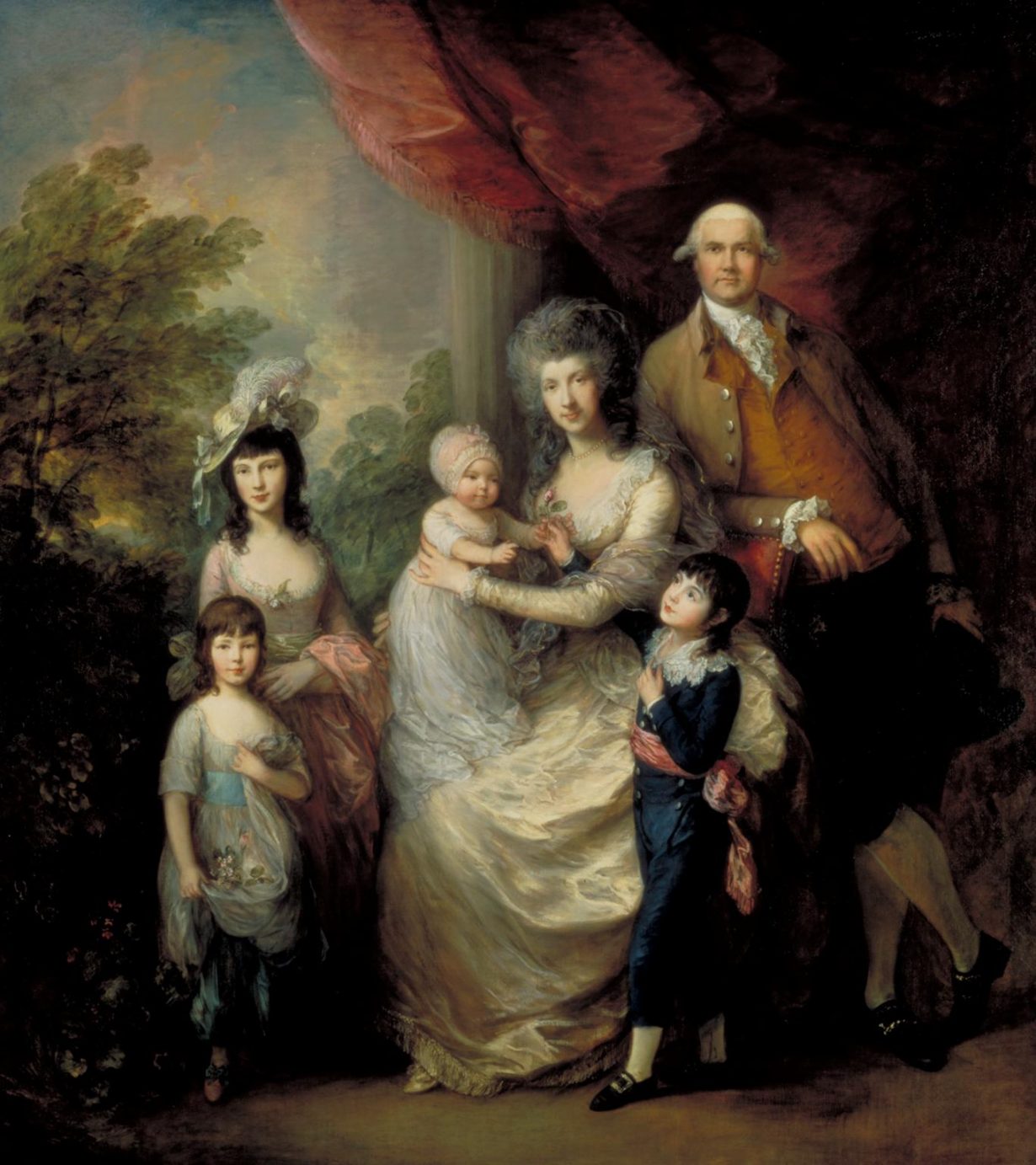 There is nothing inherently wrong with offering viewers social and historical context that allows us to better appreciate an artwork's significance in the time it was made. This is after all, how the 'new art history' was promoted by radical left-wing and feminist art historians in the 1970s and 80s, and which has become the established norm in art history departments. But Tate Britain's rehang narrows that art historical approach to only a few hot-button issues, reducing British history to a set of contentious episodes of injustice and oppression, while ignoring almost completely any sense of whether anything good – socially, culturally – has come out of any of this. This harnessing of history to topical controversies also means that crappy works take up space just to make a point: in the section Revolution and Reform 1776–1833, covering the period of European and American revolutions, John Singleton Copley's dull and conventional The Death of Major Peirson, 6 January 1781 (1783), depicting a minor British victory over the French, seems to appear here solely because it includes a Black rifleman among the British forces. Opposite, the truly graceful and luminous Portrait of a Man, probably Francis Barber (artist unknown, undated) presents the once enslaved Barber – a Jamaican who became Samuel Johnson's assistant and eventual inheritor – with gravitas and individuality, even while the caption sourly insists that 'the many versions of this portrait may suggest that, as a Black man, he was treated as an artistic subject rather than as an individual'.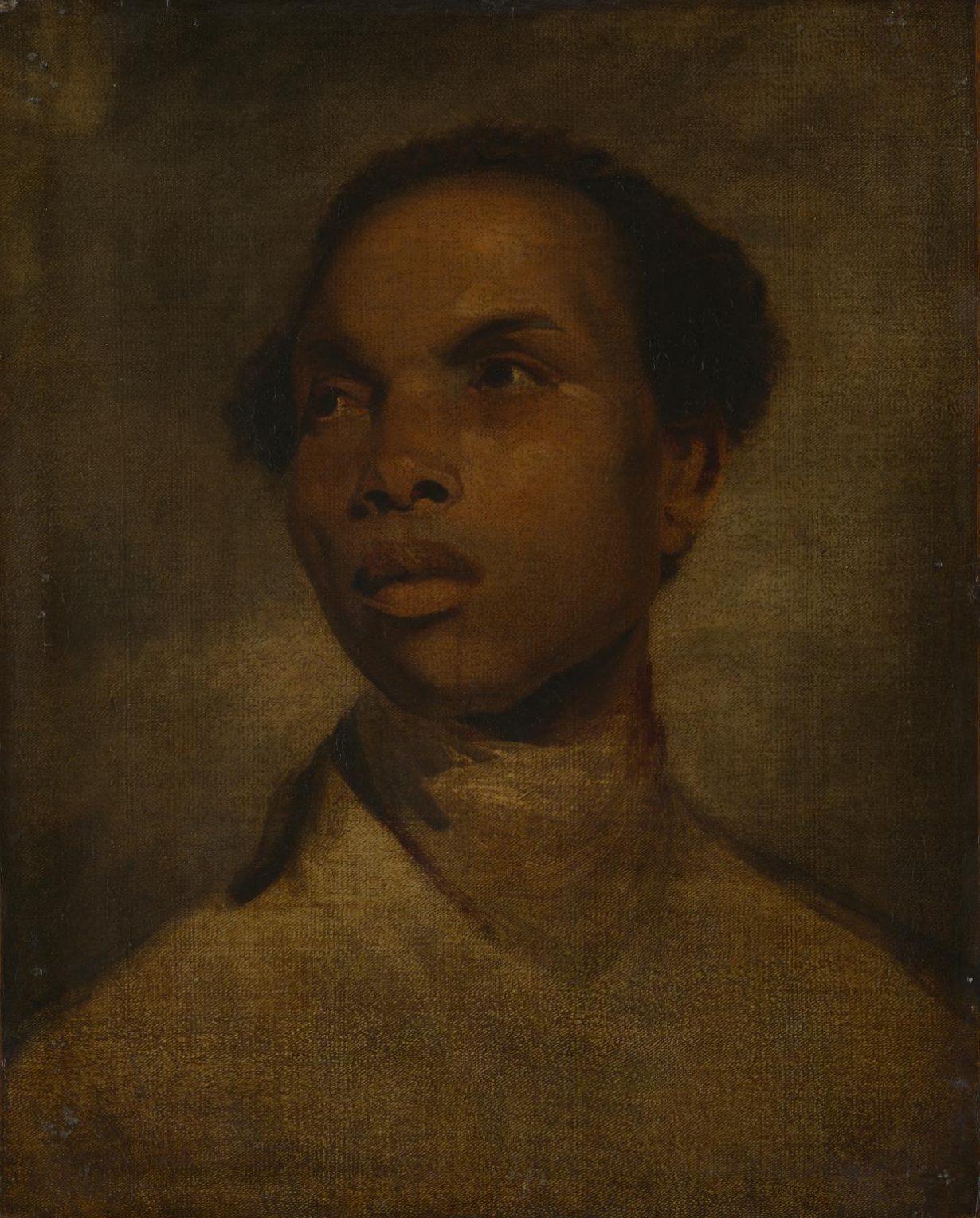 Such contemporary obsessions, regardless of whether you think they're important, become a problem once they sideline any attention to the purpose artists gave to their own activities throughout history: come away from Tate Britain and you'd be forgiven for thinking that all artists ever did was 'respond to' or 'reflect' whatever was going on in Britain, rather than be concerned with making things that have their own criteria of value, or their own histories of ideas. So when an out-of-fashion art term like 'beauty' pops up, it has to be quickly harnessed to politics – as in the Beauty as Protest room dedicated to the pre-Raphaelites, as if their backward-looking neo-medievalist kitsch was the last word in radicalism.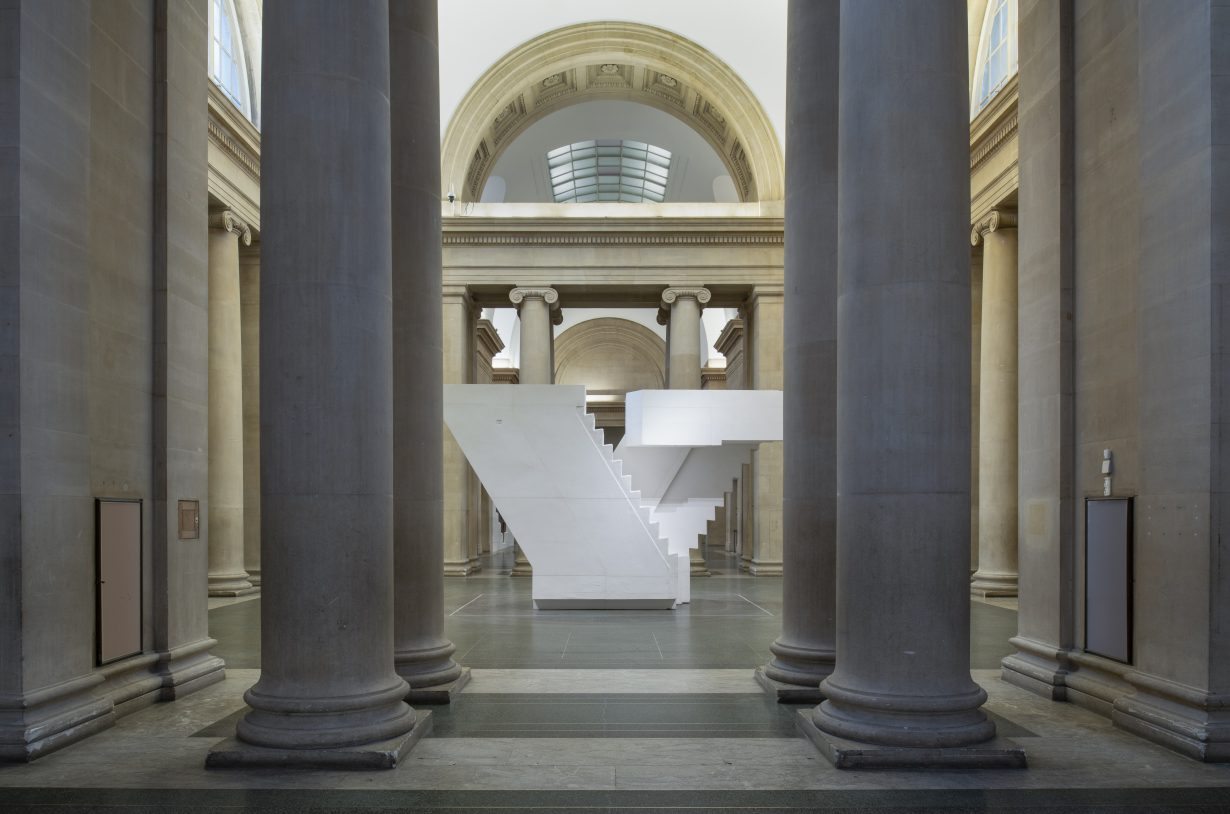 Nor is this zombie social art history contained to the old stuff; it tramples its way through the postwar and contemporary galleries too. Construction 1955–1965 tells us that the neo-Constructivist British artists, influenced by prewar avant-garde Dutch and Russian constructivists (some shown in the previous room, International Modern), are somehow relating strongly to postwar reconstruction and the Welfare State. The Pop Art and abstract works in In Full Colour 1960–1970 tell us of an artistic moment that 'celebrates and reflects' the 'new consumerism', rather than much about, say, British painters' responses to the legacies of abstraction.
This insistence on turning art into a cipher for social history, into illustrations for a contemporary version of what Britain might have been about, reveals Tate Britain's real problem: it doesn't really know if it's relevant to anyone anymore – after all, who cares about old British art, or even the idea of Britain? In response, it seems to have doubled-down on trying to be relevant, compressing centuries of art into easy-to-digest nuggets which (it believes) might appeal to new audiences (it thinks are) defined by the contemporary politics of identity. Time passes, more art is made, and there's simply no more room in this old building, no space to see any one artist in any depth or multiple and competing movements in relation to each other – and so British art ends up being whatever contemporary curators say it is. The dead make history, but it's the living who (re)write it.