The clownish collective position themselves as knowing disrupters of the art and fashion worlds
The world record for largest clown boots was set at some point in the twentieth century by Coco the Clown, a harassed-looking figure with locks of red hair and a baggy checked suit who wore a mighty (and weighty) size 58. Born in Latvia, Coco, aka Nicolai Poliakoff, first ran away to join the circus when he was eight. Several decades later in 1929, he moved to the UK to appear in Bertram Mills's circus, and soon became one of the nation's best-loved clowns. (Poliakoff's son Michael made clown history too, when he was hired by McDonald's in 1966 to redesign its mascot, dressing Ronald in a yellow jumpsuit, ketchup wig and pair of huge, scarlet shoes.)
Coco was that most noble and melancholy subset of clowns: an Auguste. 'Clumsy, incompetent and eager to do well,' according to drama scholar Louise Peacock in Serious Play: Modern Clown Performance (2009), an Auguste could often be spotted by 'clothing that does not fit, including trousers which are too long or too short, too tight or too baggy […] shoes or boots which are overly long.' It was deliberate chaos in costume form, an attempt at gentlemanly elegance that always fell short. His very appearance was tragicomedy. 'The Auguste tries to be smart,' Peacock adds, 'but fails.'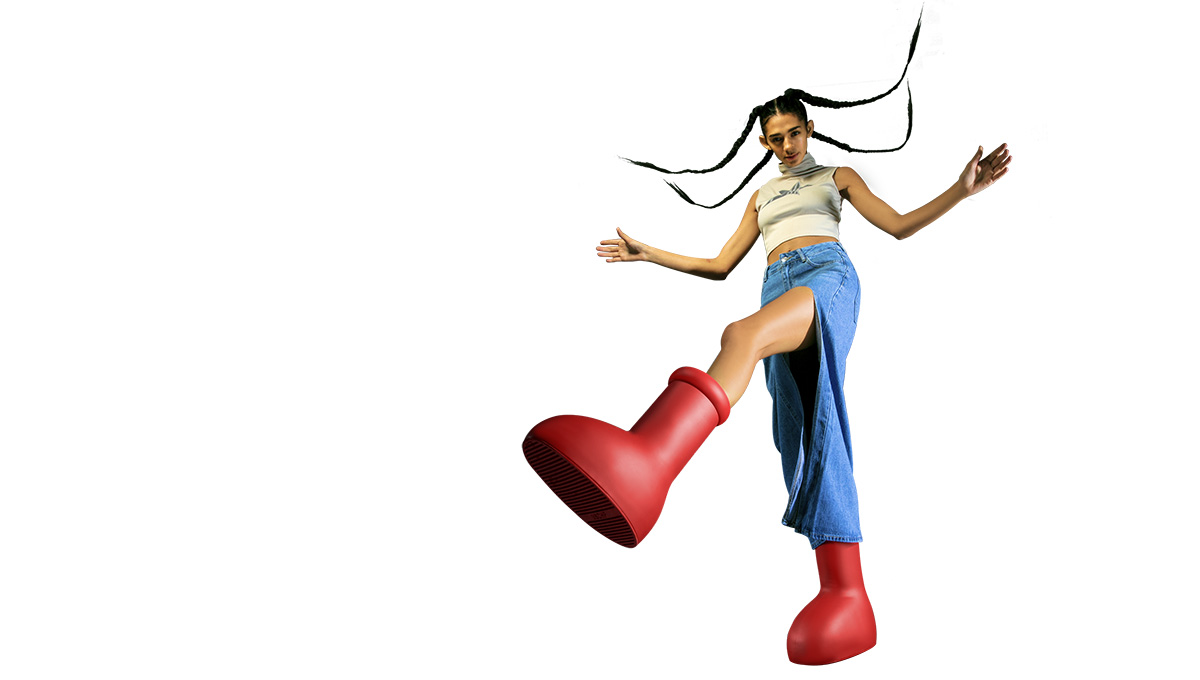 I thought of Coco's clown shoes this week, when New York-based art collective MSCHF generated consternation, confusion and mirth with their own pair of giant red boots. Made from TPU-rubber and EVA foam – and described by the collective as 'cartoon boots for a cool 3-D world' (a nod to Astro Boy's kicks) – they have clumped their way across the internet to sensational effect. Tweets, memes, hot takes, fashion shoots, front row appearances, videos of customers struggling  to take them off: no online format has been left ungraced by their bulbous presence. There is something at once uncanny and simplistic about them. With their outsized silhouette and primary colour brashness, their knowing references to mass entertainment and the blurring between the real and the virtual, they are perfectly engineered for attention.
MSCHF promise: 'If you kick someone in these boots they go BOING!' A clown shoe, I might add, will also change how you walk, adding stiffness or demanding exaggerated footsteps. In its mixture of familiarity and strangeness, a clown shoe really can be disruptive: alerting everyone to the fact that something is off. 'Big Red Boots are REALLY not shaped like feet,' the collective adds, 'but they are EXTREMELY shaped like boots.' In the viral videos there is a strange sense that the boot's wearers are playing at wearing boots, unsure whether their comically large proportions are cool or ridiculous.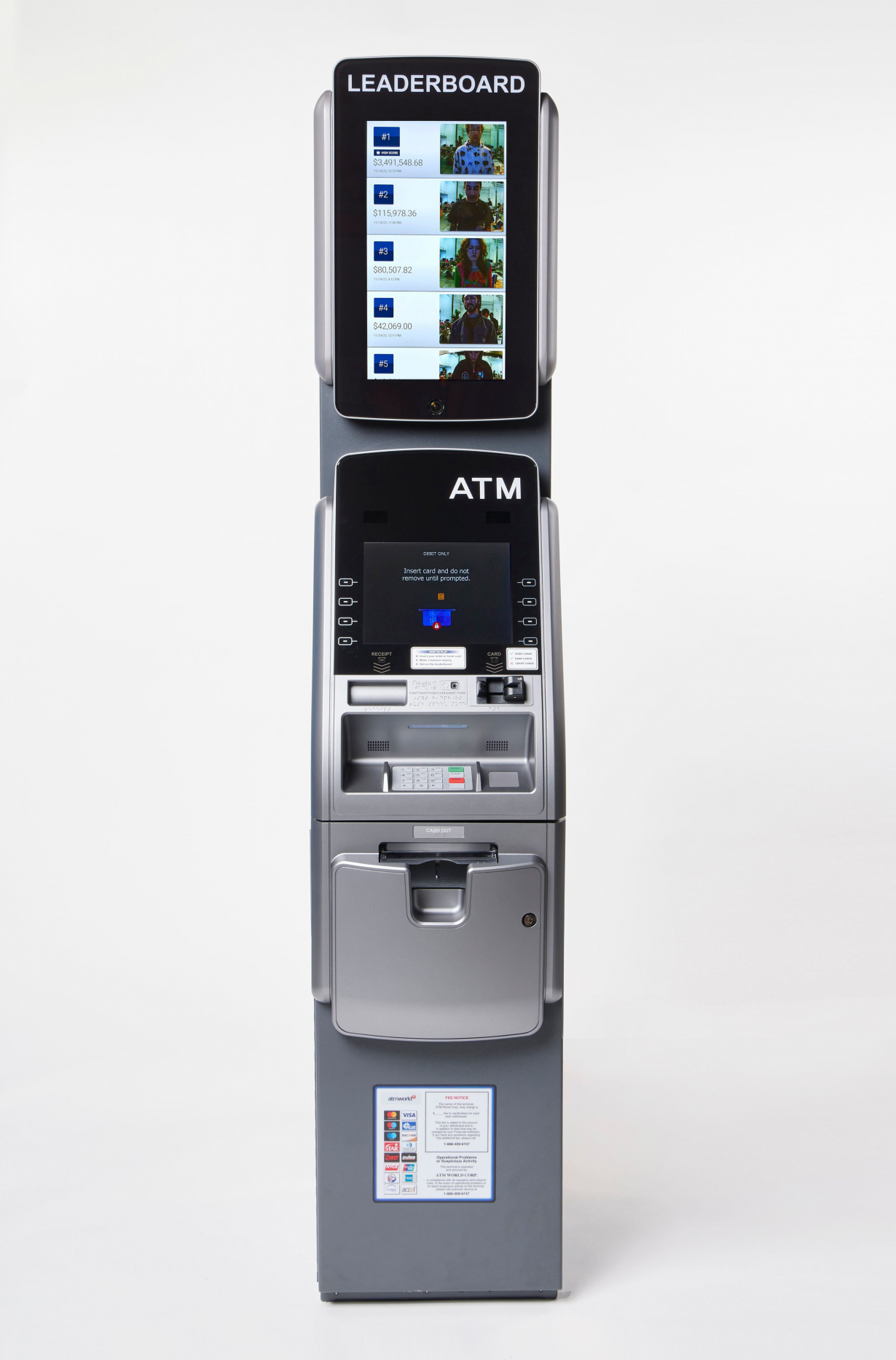 MSCHF is not a fashion brand. Their whole thing is producing merch – garments, scents, foodstuffs – that treads the line between conceptual snigger and send-up of its own consumers. Previous hits include Birkinstocks (sandals made from cut up Birkin bags), Jesus shoes (sneakers with holy water injected into the soles so that you too can walk on water), and Smells like WD-40 (a cologne that… you get the idea). They're not above more straightforward artworld stunts too. In 2020 they bought a $30,000 Damien Hirst spot print, cut out all the spots, and sold each spot individually – with the remaining holey paper going for $261,400. Last year, they installed a cash machine at Art Basel Miami that took a photo of each user alongside a snapshot of their bank balance: ranking them on a leader board according to how much was in their account.
There's much to say about the intended virality of the Big Red Boots – 2D-looking boots for a 3D world, designed to be viewed largely in 2D on people's screens. And it's obvious that MSCHF's whole shtick is poking fun at the outrageous excesses of consumer culture. How far will you bow to the gods of hype, they ask. There is also something wonderfully silly not only in the boots themselves, with their galumphing inelegance, but in the sheer volume of coverage that one ludicrous pair of shoes can generate (including my own humble contribution) – as if our sturdy worldview is so easily rattled.
Still, there's a cynicism to the entire performance, especially given its increasing profitability. MSCHF position themselves as knowing disrupters of the art and fashion worlds. It's right there, in the name. In mimicking its trends and spending patterns, its sudden inflation of value, MSCHF are clowns themselves: holding up a mirror to the norm and showing it to be farcical. In the past, the clown would achieve this by subjecting themselves to the rituals of humiliation: the pie in the face, the oversized suit. And yet MSCHF's real innovation is in having their pie and eating it too, by allowing the humiliation to fall solely on the audience: those who have, in parting with $350, become the punchline.